Thundering Thursday VOL 8-52 – Kansas Highway Patrol Seeks To Destroy 1959 Corvette
September 4, 2021
Vol 8-52 • September 2, 2021
---
WE'RE BUYING DREAM CARS!
Friends, as you all know, we don't fuss with auctions or shuffle cars from other dealers. Our cars come from you. So, if you are thinning out your collection let us know!
Click here to send me an email about your car.
---
Attorney Explains The Legal Case

Mr. Martinez bought a classic 1959, but when he went to register it in Kansas, the Kansas Highway Patrol (KHP) found issues with the car's VIN number. KHP Superintendent Col. Herman Jones stated "When the owner presented this car for inspection, it was found that the Vehicle Identification Numbers (VINs) on the Corvette had been altered, defaced or destroyed.  Pursuant to Kansas statute, such a vehicle cannot be legally registered and must be seized as contraband."
Even though the state's attorney admits Martinez is innocent of any crime, the KHP then seized the car and has spent years in court working to destroy the Corvette under asset forfeiture laws.
The Kansas Justice Institute (KJI) has stepped in and is fighting to return the 1959 Corvette to Mr. Martinez.  "Asset forfeiture is when the government takes a person's property without a criminal conviction. In some cases, the person is never even charged with a crime, as was the case with Mr. Martinez," said KJI Litigation Director Sam MacRoberts. "Asset forfeiture is bad enough, but it's especially bad in this case because the government admits Mr. Martinez did nothing wrong."
"When the government knows someone is innocent, they shouldn't use their power and resources to take their property. Kansas's forfeiture laws are to blame. The United States and Kansas Constitutions do not permit the government to acknowledge a person's innocence, on the one hand, and then with the other, declare the innocent person's property 'contraband' and take it," MacRoberts said.
Currently, the fate of the 1959 Corvette is still in the hands of the court.
---
J.D. Power Survey Reveals the Highest Quality Vehicles Sold in the U.S. for 2021
Coming Soon Silver Red C8 Convertible
2021 C8 Corvette earns J.D. Powers Highest Quality Premium Sporty Car!
Subscribe to our Thundering Thursday newsletter to
receive updates on new arrivals and featured cars!
---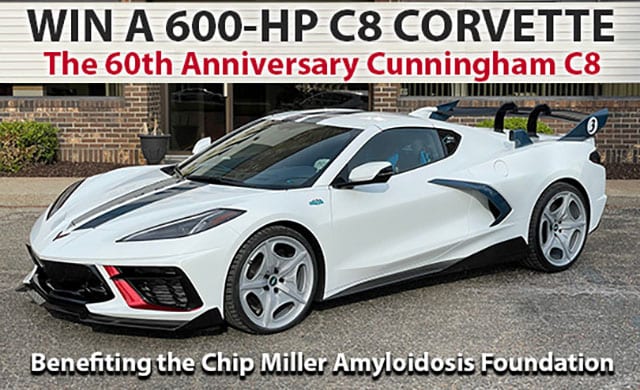 Sixty years in the making, the new 60th Anniversary Cunningham C8 Corvette pays homage to the 1960 Corvette that became the first to win its class at the 24 Hours of Le Mans. Just 60 hand-built examples are set to be created with the No. 33 earmarked for the Chip Miller Amyloidosis Foundation for their annual fundraiser with the car slated to be given away on October 1st. The new 60th Anniversary Cunningham Corvette is a modern-day marvel with the 495-hp LT2 engine upgraded to 600-horsepower by the equally-legendary Lingenfelter Performance Engineering. In order to bring home this limited-edition 60th Anniversary Cunningham C8 Corvette, all you have to do is to make a donation to the Chip Miller Amyloidosis Foundation.
Thundering Thursday readers can get 30% BONUS ENTRIES
on ticket orders of $25 or more!
Click Here to get your Entries Today!
---
Corvette Mike Concierge Service
Want help buying a car at an upcoming auction?
Corvette Mike is available, Just Click Here to email him.
---
Owners' Corner
Want to be our next Corvette Owner highlighted?
Send a picture of your car and a short story to Troy@CorvetteMike.Com.
---
We are looking for Low Mileage Cars
Any year C2 Coupe with 327 and any Transmission
2015-2019 Z06 Coupe
2010-2019 Grand Sport Coupe
2019 ZR1 Coupe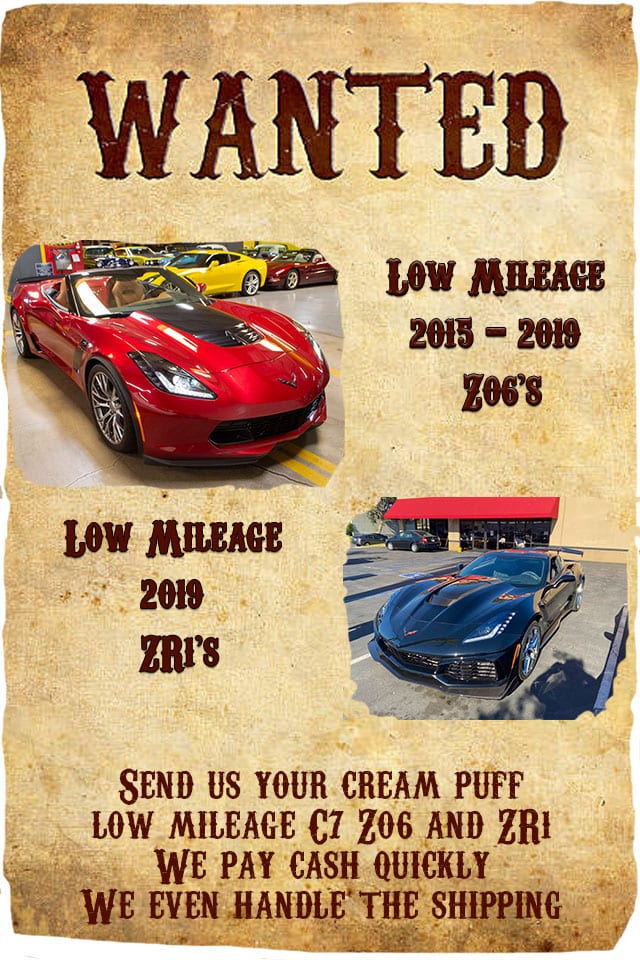 ---
Coming Soon
1969 Camaro RS/SS Restomod Convertible
406ci, 4 Speed!
This stunning Camaro features: Two-Tone Custom Paint, Power Convertible Top, Power Disc Brakes, Power Steering, Cowl Induction Hood, 12 Bolt Rear End, Console w/ Gauges, Electric RS Headlight Conversion and more!
Special Coming Soon Priced at $69,900
---
Weekly Special
2002 LT. PEWTER METALLIC COUPE
One Owner So. CA. Vette!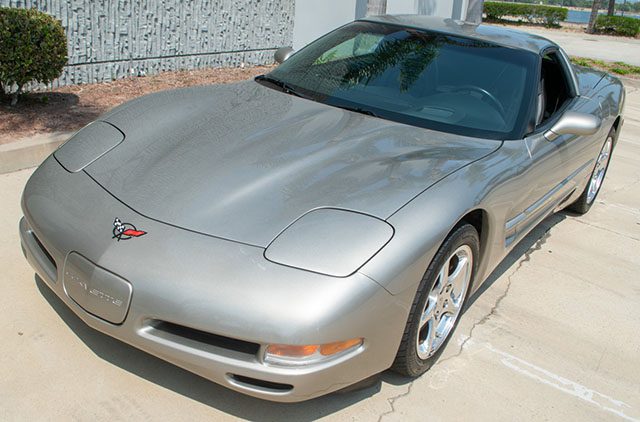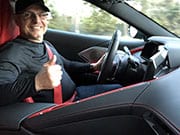 What Mike Likes about this Corvette:

"Lt. Pewter Metallic was introduced in '98 and it was one of the most popular Corvette colors ever offered!  It's understated, classy and complements the lines of the C5 perfectly. This one owner Coupe was purchased new by a local, So. CA. client. This was the last of many Corvettes that he owned over the years.  It's in absolutely pristine condition, with only 22k original miles driven."
Corvette Mike V8tro / CM V8tro
Check out our great financing options.  
Happy Throttling!
Apex • Exit • Accelerate!!
Trades – maybe?
 Financing – yes!!!
Thrill rides – no!!!
This is the one that firmly established Corvette as a world-class sports car! The first C5 was introduced as a '97 model and quickly became an instant success! It was longer, wider, and lighter than the previous generation C4 and was all-new in just about every sense.
Optioned with the 1SB Equipment Group, Sport bucket seats, Six-way power passenger seat, Electronic Dual-Zone air conditioning, Fog lamps, Memory Package, Luggage shade, Cargo net, and more.
The car has been well cared for and runs and drives as good as it looks!
Summer Special Price: $23,900!
---
Would you like to see your prime collector car example featured for sale here?
Click Here to send an email.
We buy and consign.
---
DISCOUNTED PARTS TABLE ITEMS
Pictures Available Upon Request.
1956-1962 Corvette Hardtops – Priced from $4,888.
1963-1967 Corvette Hardtops – Priced from $2,000.
1968-1975 Used convertible top assembly. Good condition.
Fully restored 1963 through 1967 factory hardtop restored by Nabers Brothers back years ago and has been in the crate ever since. This was restored specifically for 1966 Nassau blue 427 convertible. Very hard to duplicate and very expensive to restore. On sale this week for $4,750!
---
Auctions
1956 Chevrolet Corvette 265/225 3-Speed

More Coming Soon
More Coming Soon

More Coming Soon
---
Comic of the Week