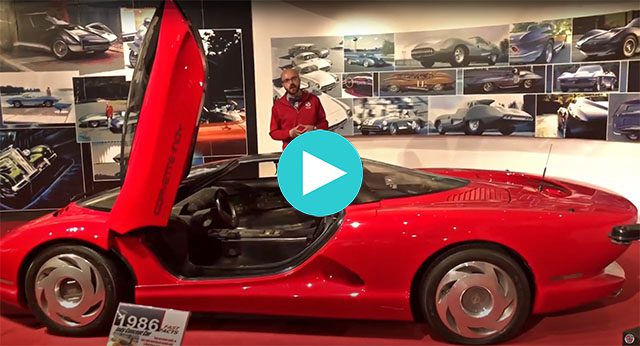 1986 Indy Mid-Engine Concept Corvette
September 26, 2021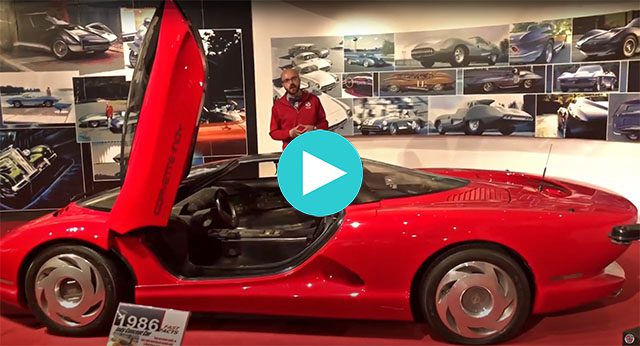 Image courtesy of The Corvette Museum

The thought of a Mid-Engined Corvette may seem common place now that the C8 is entering its 3rd year of production, but it is fun to look back to the days when Chevrolet was just toying with the idea.
It all started in 1960 when Zora Arkus-Duntov realized a new transaxle that was under consideration at General Motors would enable the Corvette to take advantage of the inherent advantages of locating the engine near the middle of the car. Unfortunately, GM canceled this transaxle's production before gaining acceptance, but Duntov could not be discouraged from the idea of a mid-engine Corvette and went on to produce a few prototypes.
Duntov left GM in 1975. 11 years later, Chevrolet produced a concept car to showcase this design to find out if the buying public would be interested in the mid-engine idea. The car would also show off leading edge technologies under development by GM which was normal for factory show cars of the day. Hence, the Chevrolet Corvette Indy was born and debuted at that Detroit's 1986 Auto Show.
The Indy never saw production, but it did become a rolling laboratory used to test both engine and suspension technology for future Corvette models.
---
Win a Red Mist 2021 Corvette Convertible
and Racing Prize Package!
The International Motor Racing Research Center (IMRRC) is a charitable organization in Watkins Glen, NY. that collects, shares, and preserves the history of motorsports. To help support that mission, they are offering an opportunity to win a new 2021 Corvette Convertible in beautiful Red Mist Metallic. The winner of the Corvette will also receive a racing prize package with a complimentary overnight stay when you take delivery, plus two 2022 memberships to the Jack Daniels Club at Watkins Glen race track to watch IMSA, NASCAR, and other races, plus a two-day Corvette Owners School course at the Ron Fellows Performance Driving School at Spring Mountain. Thundering Thursday readers get 25% MORE ENTRIES on donations of $25 or more.
Get your tickets today by clicking Here.
---
Corvette Mike Concierge Service
Want help buying a car at an upcoming auction?
Corvette Mike is available, Just Click Here to email him.
---
Want to share your story in our Corvette Owner?
Send a picture of your car and a short story to Troy@CorvetteMike.Com.
---
Owners' Corner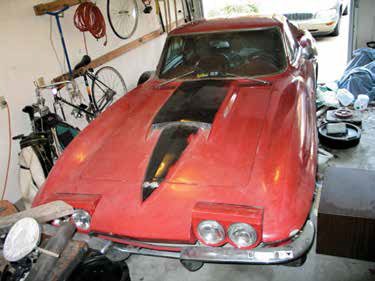 Pete T.'s  1967
I bought my 1967 400hp 427 Rally Red coupe from Riverside Chevrolet in Jacksonville, Florida in the late summer of 1967. I was a Navy fighter pilot who had just returned from Vietnam and this was my "get-back-from-Vietnam-alive" car. I had been flying missions over North Vietnam and was lucky enough to survive the catastrophic USS Forrestal fire at sea in July 1967.
I had gone to Riverside Chevrolet to buy a 350 convertible, but a slick-talking salesman had a special deal in the back he wanted me to see. There was a 400-horsepower coupe with everything on it except power brakes. Supposedly, it was a special-order car that had been refused. Sticker price was $6,500 as I remember, but the salesman said he would let it go for $5,000. Little did I know what a deal I had purchased!
It took 40 years to figure that one out.
---
We are looking for Low Mileage Cars
Any year C2 Coupe with 327 and any Transmission
2015-2019 Z06 Coupe
2010-2019 Grand Sport Coupe
2019 ZR1 Coupe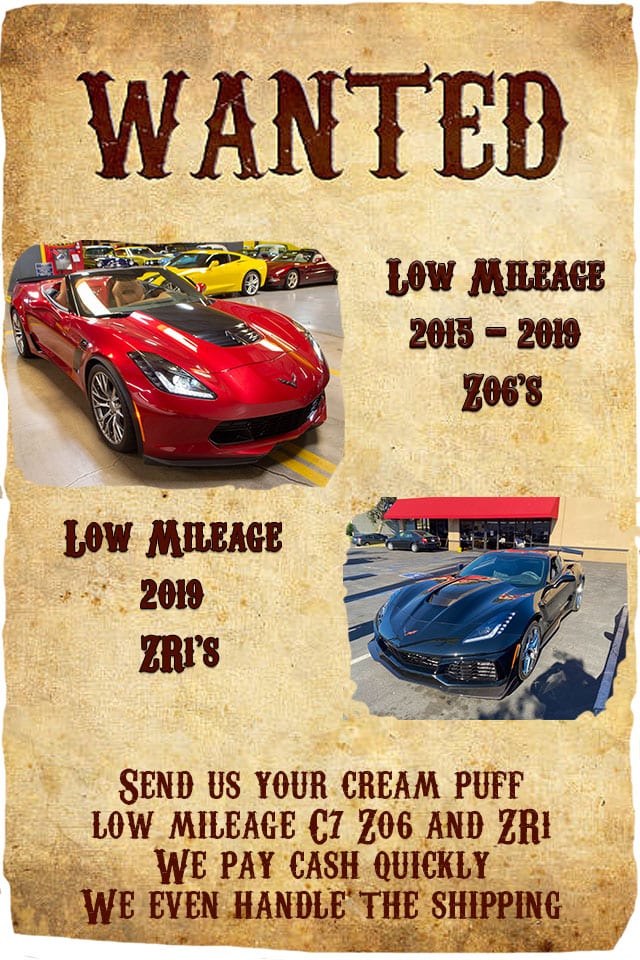 ---
Coming Soon
2019 ZR1, 3ZR
with Only 1,600 Miles!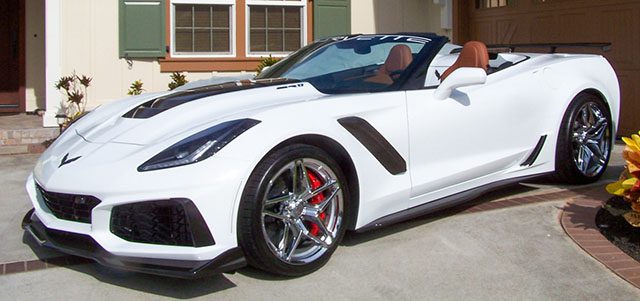 Carbon Fiber Vents/Tonneu inserts/Hood/Rear wing/Splitter & rockers.
Options include: ZR1 Performance Package, Magnetic Ride Control, Dry Sump Oil System, electronic limited slip differential , 19" Front & 20" Rear ZR1 Wheels, Summer only, Run Flat tires, Rear Differential Cooler, Multi-Mode performance Exhaust, Custom Red Calipers, and more.
Priced to move in 2.85 Seconds
---
2021 3LT, Z51 
Stunning and loaded!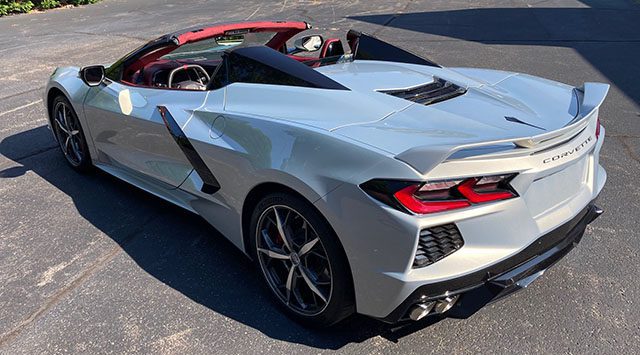 Silver Flare Metallic w/Morello Red Dipped interior, 6.2L/495hp
3LT, Z51, Front lift, Magnetic Ride, Carbon Fiber Trim, Trident Spoke Wheels, Carbon Flash Nacelles, Red Brake Calipers, and more
---
2006 Chevrolet SSR Pick Up
Last and best year for the SSR!
This very cool SSR was owned by a collector client in AZ. He babied it and drove it carefully during the time he had it. It's in excellent condition throughout and has just under 18k miles!
---
1957 Dual Ghia
Zenith award winning
1957 Dual Ghia with a 315 CI Hemi.
Restored to perfection and considered the best known example.
Call for Pricing
---
DISCOUNTED PARTS TABLE ITEMS
Pictures Available Upon Request.
1956-1962 Corvette Hardtops – Priced from $4,888.
1963-1967 Corvette Hardtops – Priced from $2,000.
1968-1975 Used convertible top assembly. Good condition.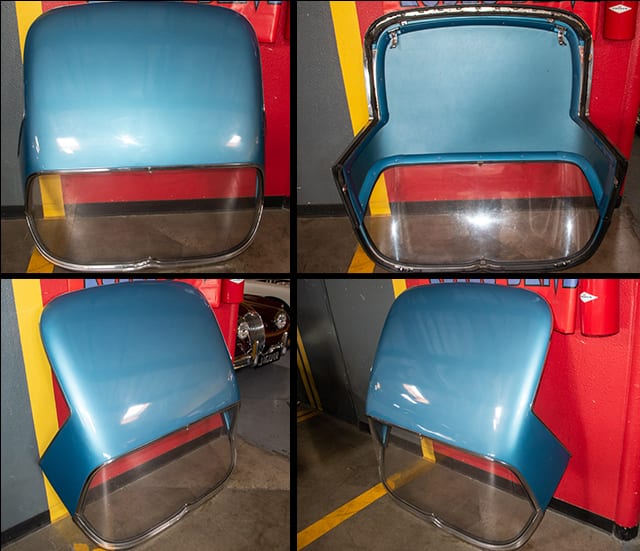 Fully restored 1963 through 1967 factory hardtop. Restored by Nabers Brothers years ago and has been in the crate ever since. This was restored specifically for 1966 a Nassau blue 427 convertible. Very hard to duplicate and very expensive to restore. On sale this week for $4,750!
---
Auctions
19k-Mile 1996 Grand Sport Convertible
 
More Coming Soon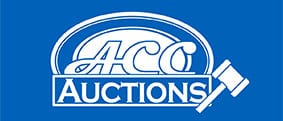 More Coming Soon
More Coming Soon
---
Comic of the Week