Top Gear UK Has A Look At The 2023 Z06
January 13, 2022
Top Gear UK Has A Look At The 2023 Z06

Top Gear UK 2023 Corvette Z06 Video.
Ollie Marriage from the British automotive review show Top Gear recently came to Las Vegas to check out the upcoming 2023 Corvette Z06. While Chevrolet is not letting any reviewers get behind the wheel of the 2023 Corvette Z06 (except for Jay Leno that is), they were able to get up-close with both a Silver Flare Metallic base coupe and a Sebring Orange Tintcoat Z07 convertible. That gave their viewers a better idea of what this race-bred Chevy is all about.
Ollie Marriage goes over the base C8 Z06 and compares it to the Porsche 911 GT3, while the addition of the Z07 package makes it more comparable to the Porsche 911 GT3 RS.
---
Win a 2023 Corvette Z06 and Support
the Chip Miller Amyloidosis Foundation
The Chip Miller Amyloidosis Foundation has launched their fundraiser for 2022. The grand prize is a Red Mist 2023 Corvette Z06 Coupe optioned with the Z07 Performance Package, Magnetic Ride Control, Carbon Fiber Wheels, and the 3LZ trim package with black leather interior. The CMAF has secured their Grand Prize Corvette allocation through Whitmoyer Auto Group in Mount Joy, PA.
Your donation helps support research into fighting Amyloidosis, the disease that claimed the life of Chip Miller in 2004. Enter today and Thundering Thursday readers receive 30% more entries with packages starting at $25.
---
Corvette Mike Concierge Service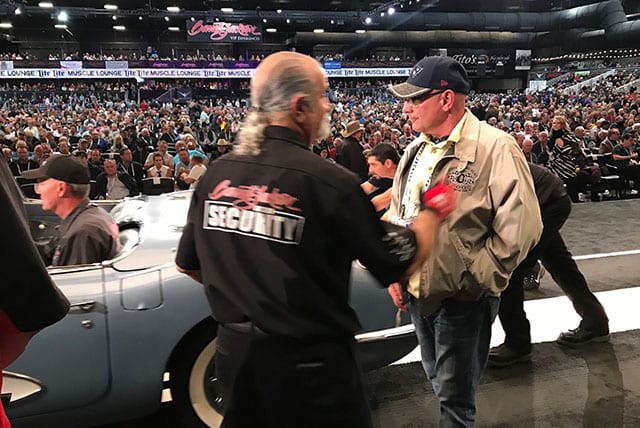 Want help buying a car at an upcoming auction?
Corvette Mike is available! Simply CLICK HERE to email him!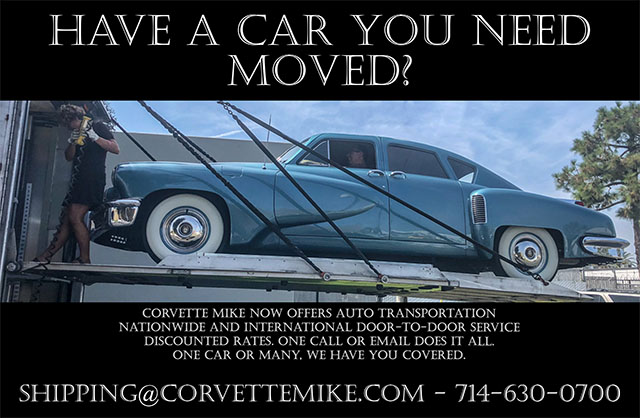 ---
Owners' Corner
Michael M.'s 1979 Coupe
Mike managed to get me a C5 when it was introduced in its first few weeks. It was such a fair price for folks who had to wait months. You then tricked mine out with Borla exhausts, a custom bra, etc. Mike even gifted both me and my wife Corvette shirts. I never forgot that.
Michael M.
---
Live Auctions
Fresh Restoration 1963 SWC Fuelie
Auction ends Sunday, January 16th, at 11:40am pst!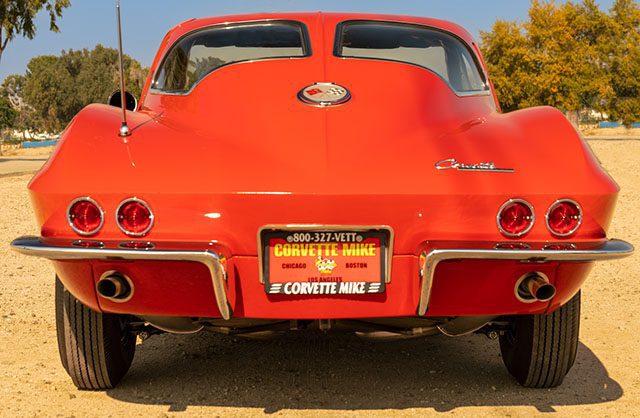 Riverside Red w/Black interior, Certified #'s Matching 327/360hp Fuelie, 4-Speed
As has been the case since its introduction, the '63 Split Window Coupe is a legend and classic among not only Corvette aficionados, but lovers of automotive art in general! There were many ways to equip a '63 Corvette back in the day, but if you wanted the "ultimate" street Corvette, the one featured here would cover all the bases!
Starting off with a Riverside Red exterior (of course), complemented with a Black interior and adding in the top engine choice, a fuel-injected 327ci/360hp small block, backed by a 4-speed manual transmission. Then top it off with power windows, AM/FM radio, and whitewall tires.
What makes this particular example even rarer is that its original (C.C.A.S. certified) engine is still residing under the hood! The Trim Tag has been verified. Also included N.C.R.S. Shipping Data Report is included! The car has been meticulously frame-off restored by Tom Ames (National paint expert for N.C.R.S.) and is an absolute sight to behold! To top it off, Gary Bennett, renowned Corvette restorer, was then chosen to handle the final finessing. When completed, the Arizona N.C.R.S. chapter held its paint judging school at Gary's shop and took the opportunity to "prejudge" the paint quality, application, and fit and finish of this '63. It did extremely well and is ready for judging.
Do you want the best? Here it is!
---
2013 427 CONVERTIBLE
Ends Tuesday, January 18 at 1:17pm pst
Like new, with only 1,900 miles!
Black w/Ebony interior, 427/505hp, 6-spd. manual
We acquired this awesome-looking 427 from a client in AZ. With only 1,945 miles- it is like new! It is optioned with the Heritage Pkg., Red painted brake calipers, a Corsa exhaust system, and a short-throw shifter. Original shifter included!
---
Loaded 3LT, Z51, with 4 Delivery Miles!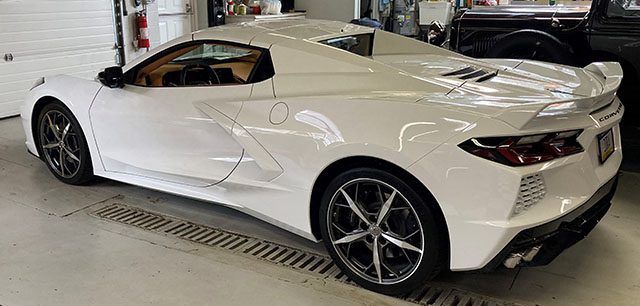 Arctic White with Natural Dipped Interior.
This 3LT 2022 C8 Convertible is absolutely loaded with all the 3LT options. Additionally, it has the Z51 Performance Package, High-Performance Tires, Z51 Rear Spoiler, Z51 Performance Brakes, Performance Exhaust, Front Lift, Magnetic Ride, Carbon Fiber Interior Trim, Trident Spoke Wheels, Body Color Exterior Accents, and more!
Special New Year Price: $119,888
---
DISCOUNTED PARTS TABLE ITEMS
1966 Wheels, Tires, and Hubcaps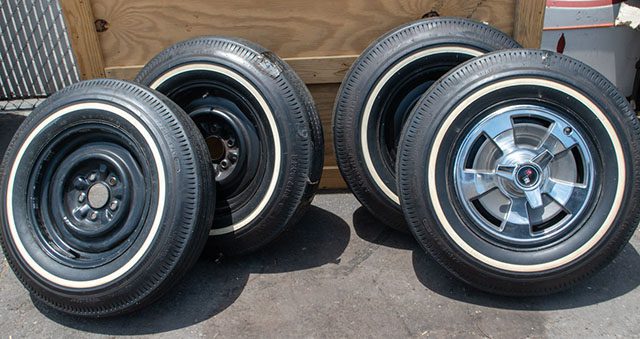 Call For PricingPictures for the following Available Upon Request.
1961-1962 Corvette Hardtops – Priced from $4,888.
1963-1967 Corvette Hardtops – Priced from $2,000.
1968-1975 Used convertible top assembly in good condition. $Call
---
Auctions

1963 Split-Window-Coupe 327/360 Fuelie 4-Speed
1962 Corvette 3-Speed
1,900-Mile 2013 Corvette 427 Convertible
More Coming Soon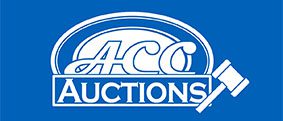 More Coming Soon
More Coming Soon
---
Comic of the Week