Your Guide to 2022 Pebble Beach Automotive Week 
August 8, 2022

An Unmatched Tradition of Automotive Excellence

YOUR GUIDE TO PEBBLE BEACH AUTOMOTIVE WEEK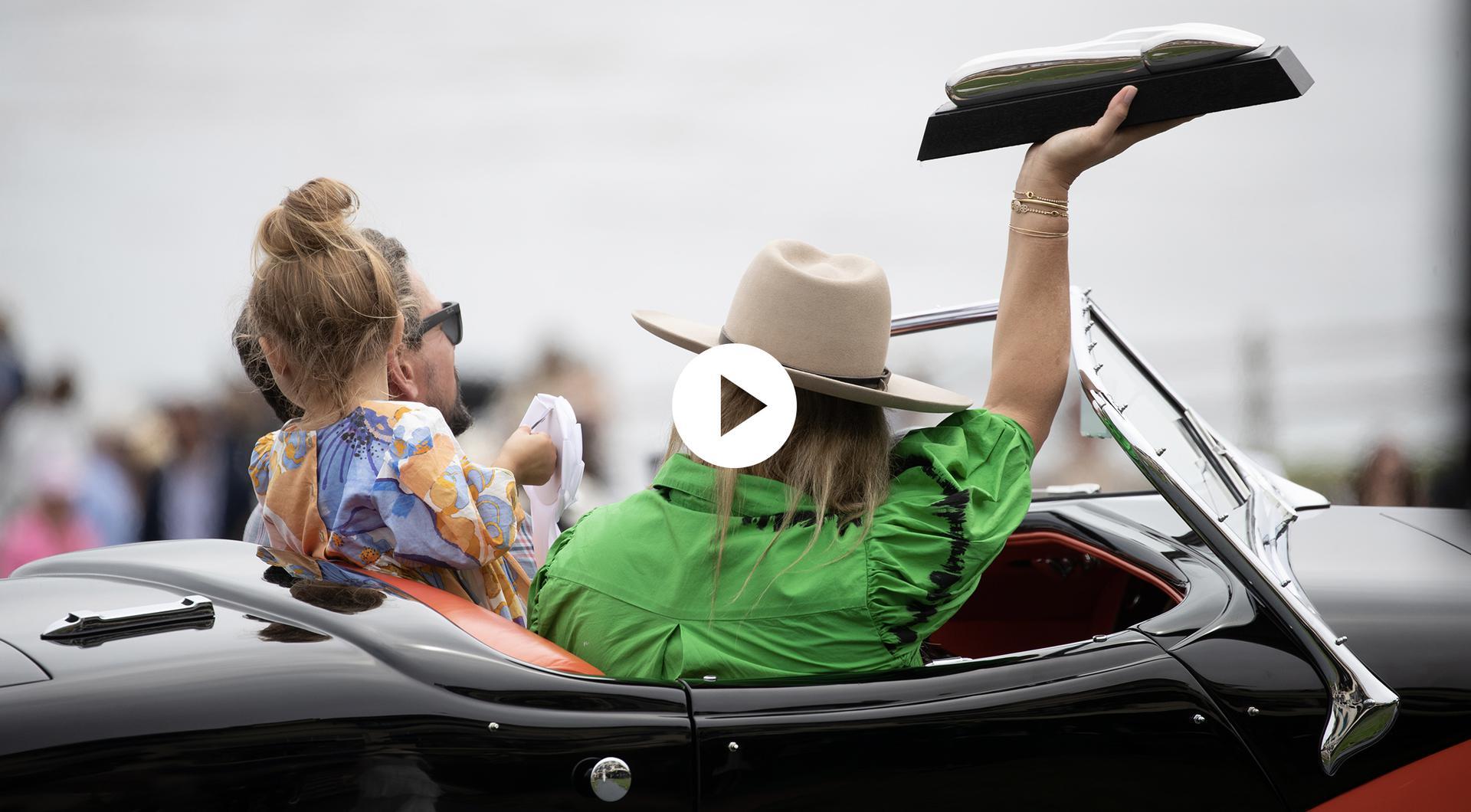 The Pebble Beach Concours d'Elegance is the World's Premier Celebration of the Automobile.
Experience the Beauty & Heritage on Sunday, August 21.
---
 Get Ready to Start Your Engines for Pebble Beach Automotive Week!
PEBBLE BEACH TOUR d'ELEGANCE
presented by Rolex

An exhibition of elegance in motion, the annual Pebble Beach Tour d'Elegance presented by Rolex features more than 150 Concours entrants seeking to prove they are roadworthy and gain an advantage in the Concours as they trace a scenic route on Highway One.

PEBBLE BEACH MOTORING CLASSIC

Join us Wednesday of Pebble Beach Automotive Week to welcome this festive group as they parade in from their travels. You can also catch most of them on Thursday's Pebble Beach Tour d'Elegance.

PEBBLE BEACH AUCTIONS
presented by Gooding & Company

Gooding & Company, the official auction house of the Pebble Beach Concours d'Elegance, is proud to present its highly anticipated Pebble Beach Auctions for the eighteenth year, hosting the world's foremost car collectors, buyers, and sellers.
---
Explore Manufacturer Displays & Take the Ultimate Drive
---
MERCEDES-BENZ DRIVE EXPERIENCE

Ride & Drives at Pebble Beach Automotive Week are an experience like no other. Come and get behind the wheel of the latest Mercedes-Benz vehicle models, including Mercedes-AMG and the all-new EQS.

DeLOREAN TO REVEAL 40 YEARS OF HISTORY

The DeLorean Alpha5 will be unveiled at the Pebble Beach Concours Awards Ramp on Thursday, August 18, but that isn't the only reveal the brand has in store for Pebble Beach. Never-before-seen generational models spanning the last four decades will be on display at the DeLorean House for the weekend. For more information, please contact media@delorean.com.

THE FUTURE OF LEXUS HAS ARRIVED

Lexus will showcase its electrified future at Pebble Beach Concours d'Elegance, giving visitors the chance to take a close-up look at the first North American debut of the radically designed Lexus Electrified Sport Concept, a vision of the spiritual successor to the iconic LFA supercar.
---
Announcing Our 2022 Event Posters
---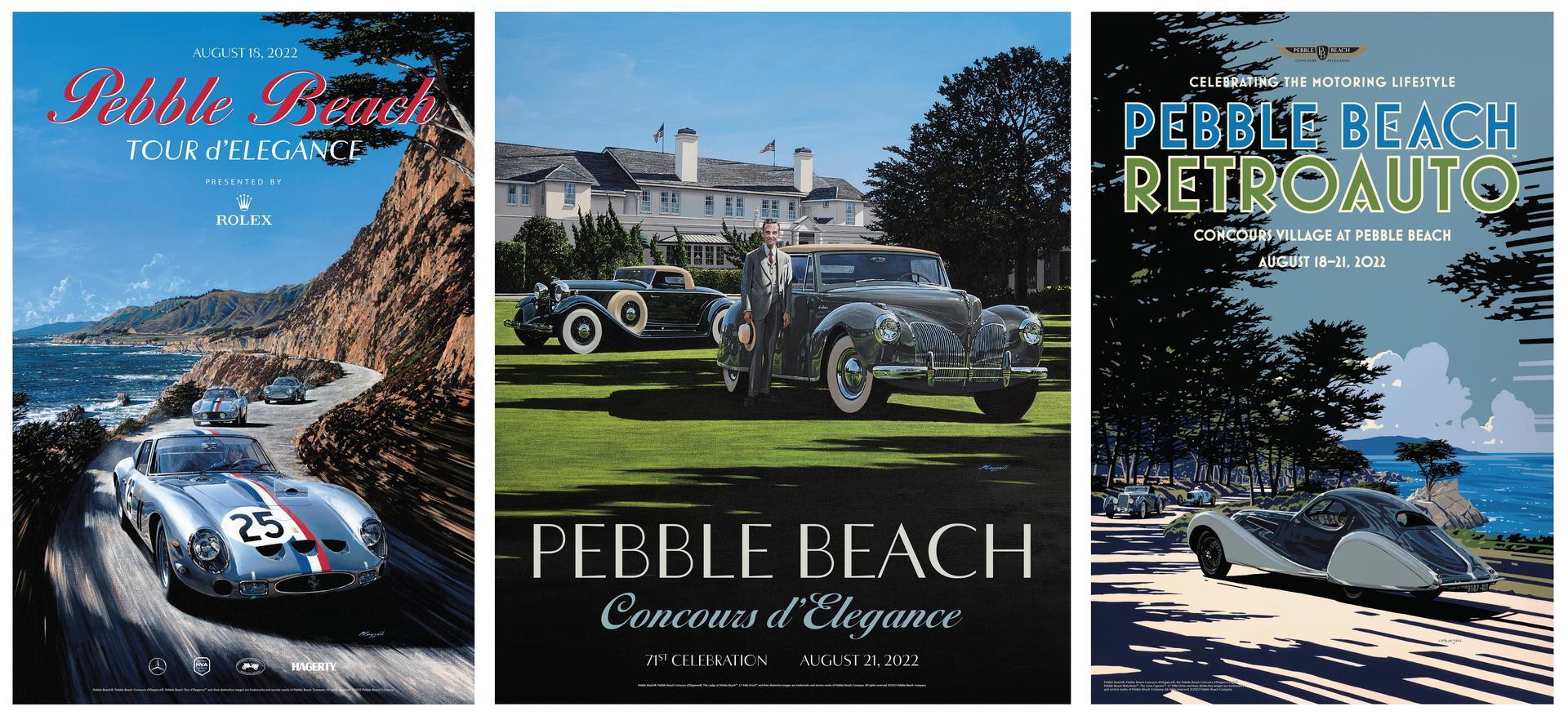 Three magnificent cars—a historic prototype, a racing-great, and a style icon—come to life on this year's event posters, showcasing the splendid array of automobiles brought to the Concours every year.
---
Announcing Our 2022 Event Posters
---
PEBBLE BEACH RETROAUTO

Located in Concours Village at Pebble Beach, RetroAuto features an elegant and thoughtfully curated collection of exhibitors. Find rare collectables, historic automobilia, art and literature, as well as luxury items, technological tools and official Pebble Beach Concours d'Elegance merchandise.

L'ATELIER PARIS DEBUTS ITS LUXURY KITCHENS AT CONCOURS VILLAGE

Discover the beauty and quality of their custom-made French ranges, offering innovative technology and elegant styling, drawn from the birthplace of Haute Cuisine.

PEBBLE BEACH CLASSIC CAR FORUMS

presented by AIG & Alliant Private Client

Each year, the Pebble Beach Classic Car Forums bring together key automotive figures to discuss some of the most interesting topics facing the collector car world today. Forums are open to the public at no charge, but pre-registration is required.