Corvette Racing is splitting the team into two parts in response to rule changes
October 13, 2022
In response to all the rule changes by IMSA WeatherTech SportsCar Championship and FIA World Endurance Championship for the 2023 racing year, Corvette Racing is expected to go from 2 cars per race down to single entry per race.
Confirmation of the immensely successful manufacturer's plans for 2023 is said to be imminent, and Corvette Racing's traditional two-car effort at the 24 Hours of Le Mans could be coming with a reduction to a single entry. Factory Corvettes have been a staple of the French classic since first debuting in 2000.
As the top prototype class swells with participants at the 100th anniversary of the 24 Hours of Le Mans, it's believed the massive global interest in being on the grid for next year's event will generate a multitude of teams to downsize their entry requests.
2023 will also mark the final run for the current C8.R, and all other cars built to GTE regulations, as a new Pro-Am GT3-based class is in the works for 2024.
If you are on the hunt for a 70th Anniversary, let us know
as we may be able to help.
---
2023 C8 Z06
Easy to sell – Just Click Here!
Maximize Your Experience
Choose the Corvette Mike way to sell
We Make Selling
Painless • Profitable • Private
No one will know you sold it except your bank balance $
Get on board!!
Sell while they're Red Hot!!
Click Here to let us know about your 2023 Z06
or email us at:
Troy@CorvetteMike.Com
Subscribe to our Thundering Thursday newsletter to
receive updates on new arrivals and featured cars!

Win a 2023 Corvette Z06 70th Anniversary Edition with Z07 Plus $25K Cash for Taxes!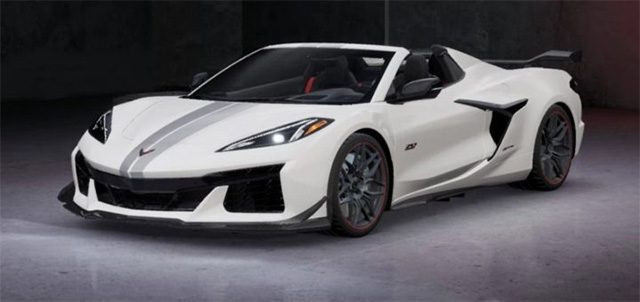 The National Sprint Car Hall of Fame and Museum has kicked off their 2022-23 fundraiser and one lucky winner will take home a 2023 Corvette Z06 70th Anniversary Coupe with the Z07 Performance Package plus $25,000 cash to pay for the taxes. This 2023 Z06 has the new White Pearl Metallic exterior with Ceramic leather GT2 seats. The car is powered by the bespoke 670-hp LT6 that revs up to 8,600 rpm! Your donations help to support and promote the non-profit National Sprint Car Hall of Fame and their mission of promoting sprint car racing.
---
Wynn Las Vegas Welcomes the
2022 Concours d'Elegance
One of the world's most sought-after events for car aficionados will now take place amid the stunning backdrop of the Wynn Golf Club. The Las Vegas Concours d'Elegance (LVCE) is set for October 28-30, 2022 and will feature more than 100 exceptional automobiles from both pre- and post-war periods.
 
This all-star automotive weekend will include the rare opportunity to view an ultra-elite selection of today's most coveted hypercars, from McLaren's open-rooftop Elva to the Bugatti Divo and the four-seater Koenigsegg Gemera. Positioned amid the exhibition and competition of an exceptional, curated selection of prestigious automobiles, these hypercars are sure to excite even the most educated and experienced fans.
Surrounding these spectacular examples of automotive design will be a series of unforgettable events, celebrations, VIP experiences and room packages.
Call Wynn Reservations at (877) 321-9966 to reserve
your Concours d'Elegance experience. 
Want to share your story
in our Corvette Owners' Corner
And get a chance to win $50 Or a
limited-edition Corvette Mike Keychain?
Send a short story and picture of your car to Troy@CorvetteMike.Com.
This Weeks Owners' Corner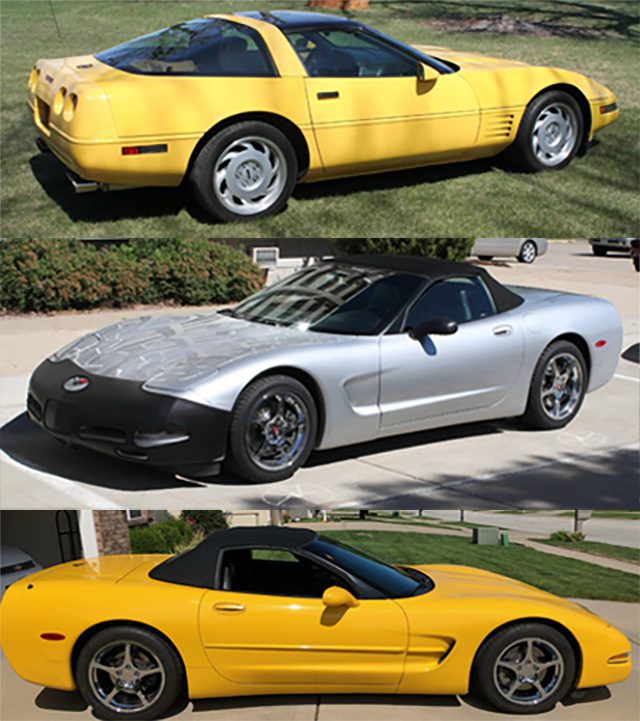 Barry's Corvettes
I had owned a 1972 Nova for over 25 years, but it didn't have air conditioning. So driving in the summer was not ideal. So I sold it and a couple months later I found a 1991 yellow coupe. It was my 1st time ever in a Vette and I was hooked. Had it for about 4 years and in 2007 found a silver 1998 convertible that only had 25,000 miles on it. Traded the 91 in for the 98 and couldn't believe the smoother ride. Drove the 98 for 4 years and a had to sell so I could get a vehicle to drive back and forth to work. Iowa winters are not for driving Vettes in. I vowed that I would have another C5. Then in 2019 I retired and found a 2000 yellow convertible and was in heaven again. I moved to the Kansas City area so winter driving is possible and I do get it out often. This one is a keeper, although I really like the C7s, so, who knows!
Barry J.
2019 ZR1's Wanted!
If you have a 2019 ZR1, We have Cash!
We are looking for 2019 ZR1's.
If you have one you want to sell, let us know. We have cash!
Email me to talk about any cars you want to sell: Troy@CorvetteMike.Com!
Would you like to see your prime collector car example featured Here for sale?
Click Here to send an email.
We buy and consign.
---
Auctions




1955 Chevrolet Corvette 265
1967 Corvette Convertible L79 327/350 4-Speed
More Coming Soon

More Coming Soon


Comic of the Week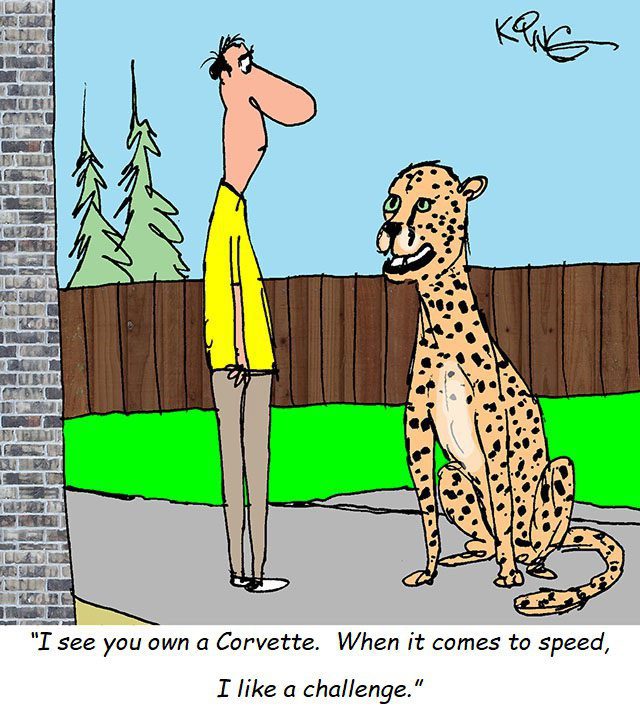 some random thoughts
Everybody talks about the weather, but nobody does anything about it.
Men marry women with the hope they will never change. Women marry men with the hope they will change. Invariably they are both disappointed.
It would be nice to spend billions on schools and roads, but right now that money is desperately needed for political ads.