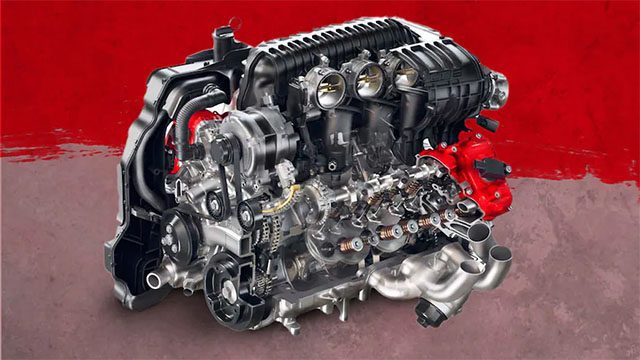 The wait is over – C8 Z06 LT6 In Stock!
January 6, 2023
C8 Z06 LT6 Break-In
Do you have one of the early Z06's? Are you getting one soon? If so, it is very important to break it in correctly, and the miles required are different if you are running it on the road vs. the track.
The main recommendation about the engine break-in is that the vehicle should not be pushed too hard for the first 500 miles for street driving and 1,500 miles before track use. The car should be driven at varying RPMs and speeds and not pushed to the redline regularly unless necessary. To make this easier for the driver, the digital tachometer will show a 6,600 RPM redline before hitting the 500-mile threshold. Even though the tachometer will show the redline, the engine will allow the owner to push past this.
The  Z06's eight-speed dual-clutch transmission also requires a break-in period, and as such, the onboard system reduces engine power for the first 500 miles in the first two gears.
The video below is hosted by Chevy MyWay product specialist, Billy Konsoer. He leads the viewer through the Corvette Z06 engine break-in process and why it's so important. The video briefly looks at GM's dyno testing procedure for the Corvette Z06 engine and the type of engine oil used.
Further guidance is included in the Corvette Z06 owner's manual.
Check out the full video by Clicking Here: 
Learn more about the All-New 2023 Corvette Z06 by Clicking Here.
---
The wait is over. You could be
driving a Z06 this weekend!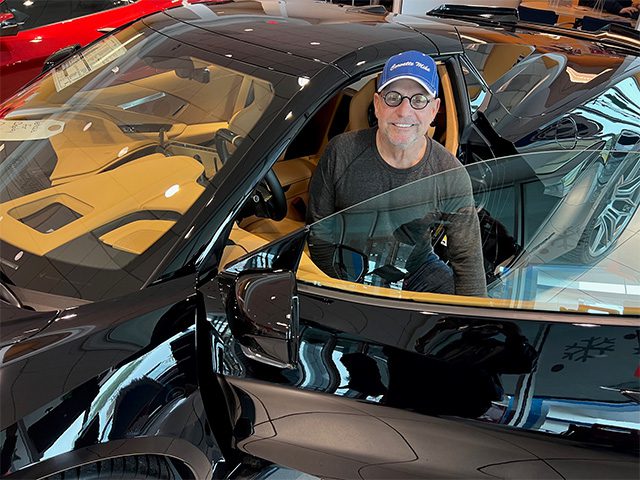 No smoke. No mirrors. 
You must call our dealership for complete details as to how to buy. 
You will be the first owner of this Z06. This is not a FLIP.
All tax and license will be due at time of sale.
714-630-0700 ask for your representative.
---
2023 Z06's for sale
2023 Corvette Z06 Convertible 3LZ!
Black with Natural Dipped Interior.
Delivery Miles.
Front Lift.
Carbon Fiber Interior.
Spider Wheels in Tech Bronze.
Will not last long!
Give us a call (714) 630-0700
---
2023 Z06's for sale
2023 Corvette Z06 Convertible 3LZ!
Torch Red with Jet Black Interior.
Delivery Miles.
Bright Red Brake Calipers.
Front Lift.
Black Spider Wheels.
Will not last long!
Give us a call (714) 630-0700
---
The National Sprint Car Hall of Fame and Museum has kicked off their 2022-23 fundraiser and one lucky winner will take home a 2023 Corvette Z06 70th Anniversary Coupe with the Z07 Performance Package plus $25,000 cash to pay for the taxes. This 2023 Z06 has the new White Pearl Metallic exterior with Ceramic leather GT2 seats. The car is powered by the bespoke 670-hp LT6 that revs up to 8,600 rpm! Your donations help to support and promote the non-profit National Sprint Car Hall of Fame and their mission of promoting sprint car racing.
Ticket packages start at just $25 and Thundering Thursday readers get 20% Bonus Entries. Enter today to win the most anticipated Corvette ever by Clicking Here!
---
This Week's Owner's Corner
My infatuation with the Corvette brand dates back to 1953 when on a visit to Dr. Robert Pratt, our family physician in Williamsville, New York, I saw his brand-new Polo White Corvette parked on the street outside his office. I was taken by the flowing shape of the car and the mesh headlight covers and dual exhausts that gave it the look of a race car.
My dad's good friend was the owner of a dealership named for him, Glen Campbell Chevrolet. When I caddied for him at the country club of Buffalo. I would always ask him about Corvettes and their various engines. As a young teenager, I would ride my bike to his dealership and watch new Corvettes being unloaded from the transporters. I studied the window stickers looking for the high-performance dual quad or fuel-injection engines and made mental notes of the horsepower ratings, transmission, and axle ratios. I was hooked for sure but thought I would never be able to afford America's Sportscar.
In October 1959 my parents traveled to Europe for an extended vacation and arranged for me to stay with close family friends. I had just gotten my driver's license, so Mom asked me to take her 1956 Chevrolet in for service while they were away. After leaving her car with the service manager, I stopped by Mr. Campbell's office in the showroom and he asked if I would like a loaner car for the weekend. This 17-year-old car nut of course said yes and he promptly handed me the keys to a brand new 1961 triple black 315/283 Corvette fuelie with a full tank of gas. Readers will be spared the details of that humorous weekend but needless to say it was a true adventure. I have been a fuelie addict ever since, having owned and restored four of them, in addition to a couple of dozen other Corvette variants.
Tune in next week for part two of George K's story.
---
Parts For Sale!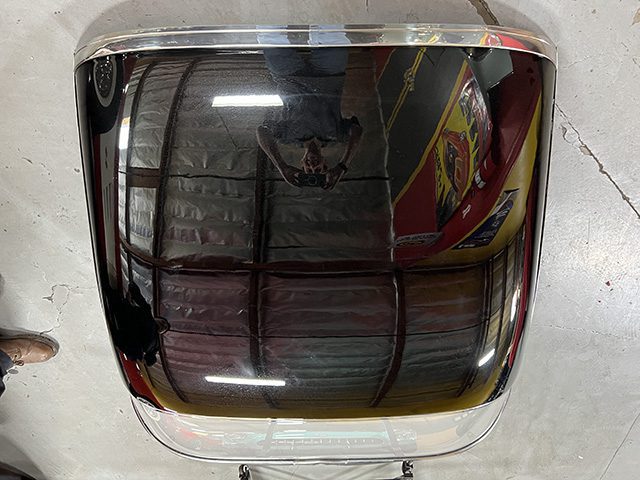 Tuxedo Black C1 hard top. Restored and in excellent condition. White headliner, back and side windows clear. Will fit either a '61 or '62 Corvette. Ready to be installed.
Priced at: $6,500
Call 714-630-0700 or email: Troy@CorvetteMike.Com
---
Kindigit Designs of Bitchin Rides and Corvette Mike have collaborated to bring you the Koolest of Bitchin Rides — a series dedicated to the ultimate resto-mods. The last of a true breed of combustion engines purpose-built by Lingenfelter, developing enough horsepower to rip the steel cords right off these Michelins.
This combination of a very limited, select edition of carbon fiber bodies mated to Roadster Shop chassis culminated into something very special. The first, from scratch, retro look 1953 Corvette Roadster with all the trick goodies of modern-day Sportage transportation with a flare to dare you not to stare.
---
1967 Black 435
&
Red 1959 Wanted!
If you have a 1967 Black L71 427/435
and/or
a Red/Red or Red/Black 1959, we have Cash!

Email me to talk about any cars you want to sell: Troy@CorvetteMike.Com!
---
Comic of the Week
Some random thoughts
Never follow anyone else's path. Unless you're in the woods and you're lost and you see a path. Then by all means follow that path.
Everywhere is within walking distance if you have the time.
Any pizza can be a personal pizza if you have the right attitude.