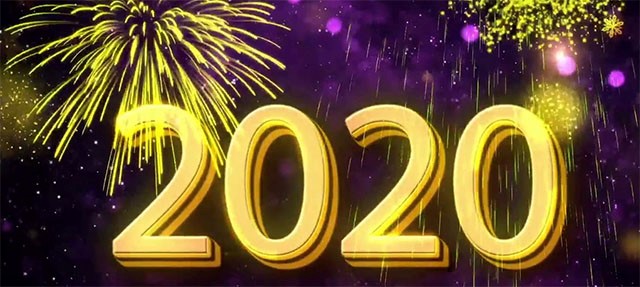 C8.R Readying for their first outing
January 3, 2020
Hope all your classic car wishes come true.
C8.R Readying for their first outing
Both the yellow number 3 C8.R, driven by Antonio Garcia, Jordan Taylor, and Nicky Catsburg, and the silver number 4, driven by Oliver Gavin and Tommy Milner as its full-time drivers and Marcel Fässler, who fills out the driving team for the Michelin Endurance cup rounds, have now been shown by GM.
Both C8.R's will compete in the GT Le Mans class of the 2020 IMSA Weather Tech SportsCar Championship. Their first big test will be at the Rolex 24 at Daytona.
Taylor, who replaces Jan Magnussen in a new-look lineup aboard the #3 C8.R, stressed that achieving reliability would be the first challenge for the team, but he feels the base level of the mid-engined racer is already strong.
"The C8.R is obviously still very new, so reliability is always the first question," said Taylor, who will compete alongside Antonio Garcia and another newcomer, Nicky Catsburg, at Daytona.
Just in
Watch the C8.R Round track
To see the Corvette C8.R At Michelin Raceway Road Atlanta, click Here.
Inbound NOW!
2015  Loaded Z51 Automatic with 3,172 Miles!
This is one of the cleanest and low mileage C7s we have seen. When the original owner bought it, they clicked on almost every option box there was; over $80k MSRP.
Pricing: $46,900
Trades accepted. Excellent financing.
Featured Car of the Week
6904 Original Miles. From the Tom McNeil Collection
1982 White/Silver Corvette Coupe 
What Mike likes about this car:
"I remember well when the 1982 Corvette came out as the last C3 in late 1981. I had been working for a couple of years now cutting my teeth and learning the ropes of the Corvette business. I was then licensed by the State of California in January of 1982. Excited as anyone could be, I leased my first showroom and away I went selling brand new 1982 Corvettes.
Nobody had ever heard of crossfire fuel injection where a pair of throttle bodies fed fuel to the combustion chamber by spraying a mist. Short-lived however as it was only in production for two years.
The 1982 Corvette has lines and refinements no other C3 ever dreamed of. This particular two-toned white and gray has always been a favorite of mine as I had one brand new. As part of the Tom McNeil "American Dream" collection, Tom before his death admired this Corvette in high regard. These C3's are the next generation of Corvettes to escalate in price. Buy now, hold and enjoy the ride while they appreciate in value."
Check out our great financing options.
Happy Throttling!
Apex • Exit • Accelerate!!
CM V8tro
White/Silver w/Silver Gray interior, 350/200hp, 4-speed automatic transmission. This beautiful example is just about as nice as it was when it came off the line at Bowling Green!
Options include: Two-tone paint, Aluminum Wheels, Am/Fm stereo cassette, Leather seats, Power driver's seat, Power Mirrors, Tile/Tele steering column!
Priced at: $28,350
Trades maybe?
Financing yes!!!
Thrill rides no!!!
Upcoming events:
Mike at the Scottsdale Auto Auctions
January 11-19, 2020
Mike will be available if you have any interest in cars to sell, buy, or just meet up!
Bloomington Gold
June 25-27, 2020
Indianapolis Motor Speedway
Have a special event coming up? Let us know and we will let others know.
—————————————————————————————————-
Corvette From The Inside
Signed by Author
Dave McLellan
Corvette Chief Engineer 1975-1992
Price: $25!
Other books and artwork available.
Real Kelsey Hayes Knock offs and Bolt-Ons for sale.
Tires, repro wheels, and caps.
Call for pricing.
Discounted Parts Table Items
Pictures Available Upon Request.
1956-1962 Corvette Hardtops – Priced from $4,888.
1963-1967 Corvette Hardtops – Priced from $2,000.
1968-1975 Used convertible top assembly. Good condition.
1957 Corvette Fuel Injection Unit – taken off of a '57 Corvette engine, completely rebuilt and is ready to use. Part #7014520. Price $5,500 OBO (make us an offer).
1969 L88 Holley 4bbl carburetor – Completely rebuilt (by Jerry Luck) and ready to install. 3955205 R4296 932. Price: $4,500 $3,500.
Complete Corvette News Collection from Volume 1 Issue 1. Starting in 1958.
One pair of factory aluminum cylinder heads for big-block Chevy. Pt.#3919842. These heads were original equipment on '68 & '69 L88 and L89 engines. Both heads in excellent condition. $4,500 $3,900 for the pair.