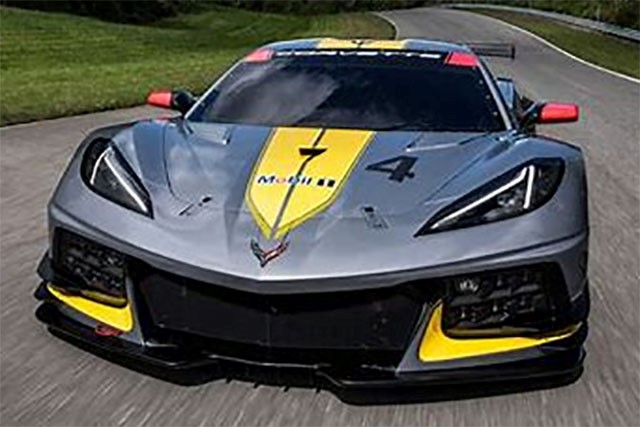 4th of July Corvette Gets 100th Win
July 9, 2020

Corvette Racing's 100th victory in IMSA racing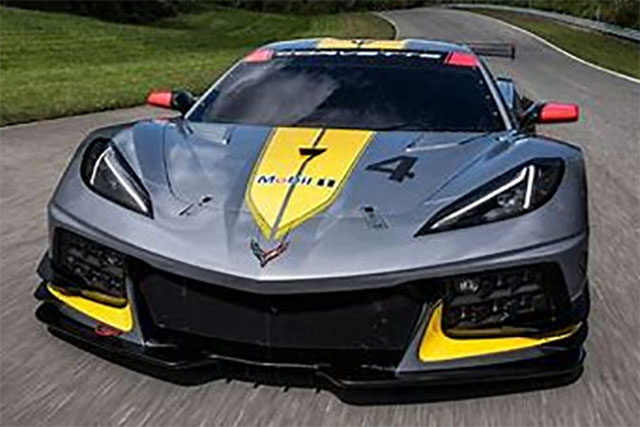 After shutdown, Pratt & Miller, had just a month to prepare the new C8.R for the 4th of July race. The Corvette team is known for their tenacity and never letting anything stop them. Working at both the Michigan shop and a North Carolina simulator, the team was ready to hit the track for the first time in months on July 3, just 24 hours before Saturday night's green flag at the Rolex Daytona 24-Hour race.
Antonio Garcia and Jordan Taylor Piloted, in their No. 3 Corvette C8.R, their way to a first GTLM-class finish as the Weathertech IMSA Sportscar series returned to the track after being sidelined for months by the coronavirus. The win was made that much sweeter, as they beat the defending WeatherTech Champion No. 912 Porsche 911 RSR-19 by just 1.977 seconds.
But if that was not enough, this was Corvette Racing's 100th victory in IMSA racing; the last win for the team came 2 years ago at the Acura Grand Prix of Long Beach in 2018.
Inbound now
2020 C8 Coupe with delivery miles

This 2020 C8 Corvette just landed and is on its way to Corvette Mike in Anaheim!
It is Torch Red, with Natural Interior, loaded with the 2LT package, Z51, GT2 seats, Red Calipers, Carbon Flash Wheels and more.
Price: $99,888
---
Weekly Special Corvette
1969 frame off restored L71 427/435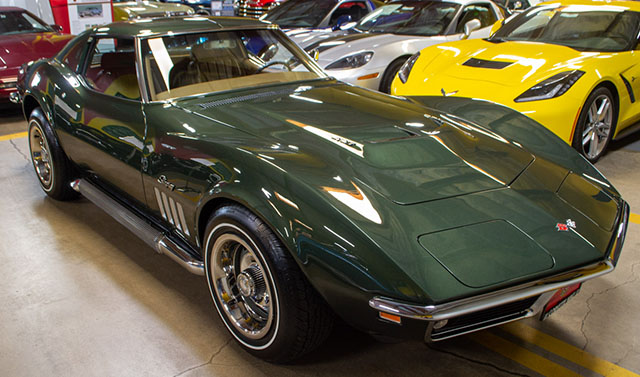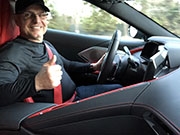 What Mike likes about this Corvette:
"The '69 Sharks were great cars! The growing pains of '68 were pretty much all gone by then. But what I liked most was a very rare, one year only option, designated N14. This was the side mounted exhaust system. It consisted of 2 long insulated mufflers surrounded by chrome finned covers and was only available in '69. To me, this was one of the coolest options ever offered on a Corvette. Add to it the L71, 427/435hp big block (like the car featured here) and you had an almost unbeatable combination of power and style!
And it sounds MEAN!!"
Check out our great financing options.
Happy Throttling!
Apex • Exit • Accelerate!!
CM V8tro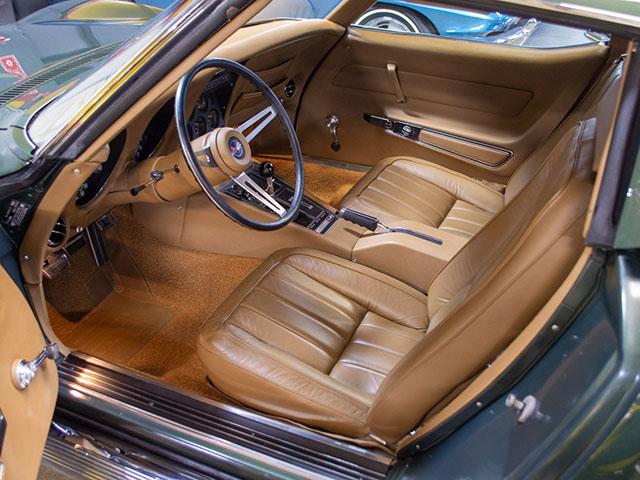 The beautiful and very correct Fathom Green example presented here is one of those that left St. Louis with the N14 exhaust.  It's also equipped with the L71 427/435hp big block, M21 close ratio 4-spd., K66 Transistorized Ignition, tinted glass, power brakes, headlight washers and more.
Trades maybe?
Financing yes!!!
Thrill rides no!!!
---
Upcoming events:



Corvette Expo In The Smokies
August 7-8
The Leconte Center
Pigeon Forge, Tennessee
Bloomington Gold
September 11-12, 2020
Lucas Oil Stadium, Indianapolis, IL

Corvette Funfest
September 18-19, 2020
Effingham, IL
Cruisin Brea Car Show
Sunday, September 27, 2020, 10 a.m.-4 p.m.
Brea Downtown, Birch Street, Brea, CA
9th Annual Queen City Corvette Show
With Bloomington Gold Charlotte
October 3, 2020
Hendrick Motorsports, Charlotte, NC
2020 SCC/NCRS Fall Meet
October 9-10, 2020
Corvette Mike, Anaheim, CA
Texas Regional NCRS Event
October 22nd thru 24th
Frisco, Texas
Have a special event coming up? Let us know and we will let others know.
—————————————————————————————————-
Corvette From The Inside
Signed by Author
Dave McLellan
Corvette Chief Engineer 1975-1992
Price: $25!
Other books and artwork available.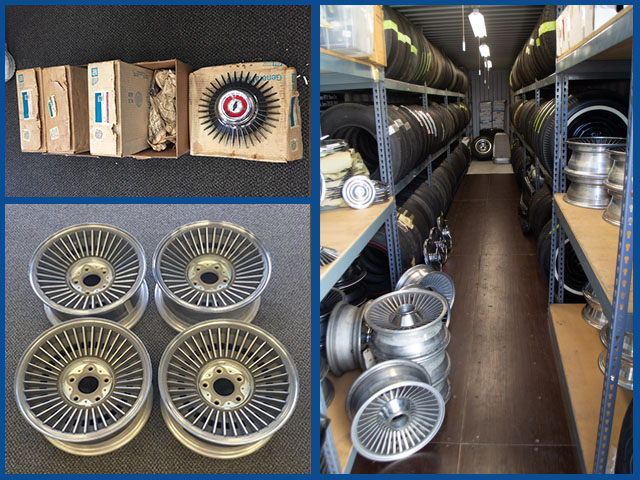 Real Kelsey Hayes Knock offs and Bolt-Ons for sale.
Tires, repro wheels, and caps.
Call for pricing.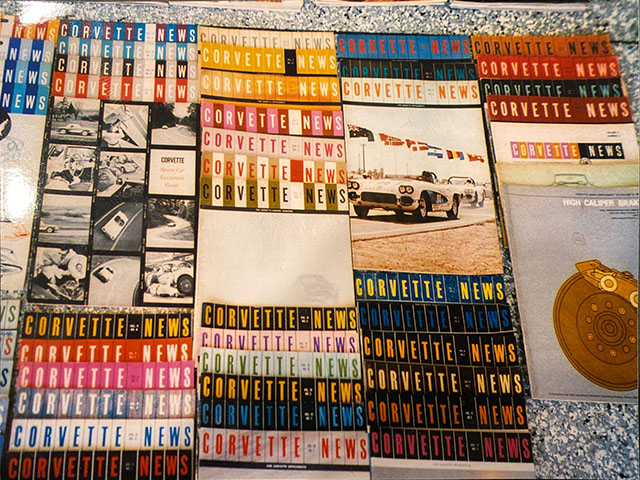 Complete Corvette New Collection from Volume 1 Issue 1. Starting in 1957.
Priced at $3,250
We have many duplicate issues so, if you are missing one, or a few, from your personal collection, we have individual issues starting at $20 each based on availability and rarity of the volume.
Discounted Parts Table Items
Pictures Available Upon Request.
1956-1962 Corvette Hardtops – Priced from $4,888.
1963-1967 Corvette Hardtops – Priced from $2,000.
1968-1975 Used convertible top assembly. Good condition.
1969 L88 Holley 4bbl carburetor – Completely rebuilt (by Jerry Luck) and ready to install. 3955205 R4296 932. Price: $4,500 $3,500.
---
Auctions

More Coming Soon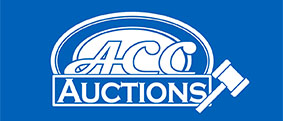 More Coming Soon

More Coming Soon

Cars on eBay at Auction Pricing
1955 Polo White V8 Roadster
1957 Polo White Fuel Injected Corvette Convertible
1963 Daytona Blue Corvette Split Window Coupe
1965 Rally Red Corvette 396 Convertible
2002 Silver Chrysler Prowler
2013 White Porsche Cayenne S, Automatic, AWD
---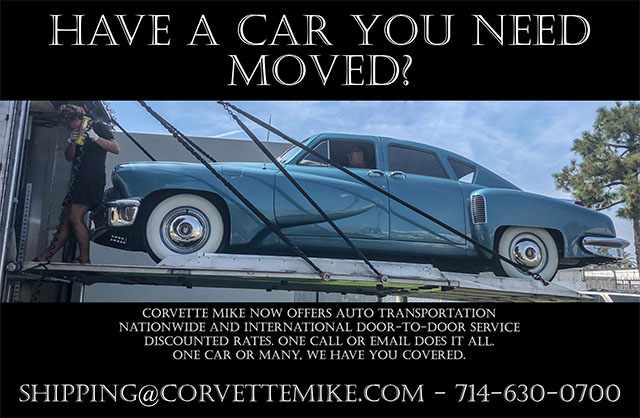 Comic of the Week