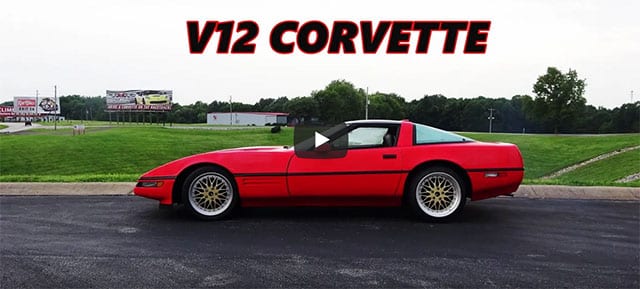 9.8L V12 Corvette ZR-12
September 4, 2020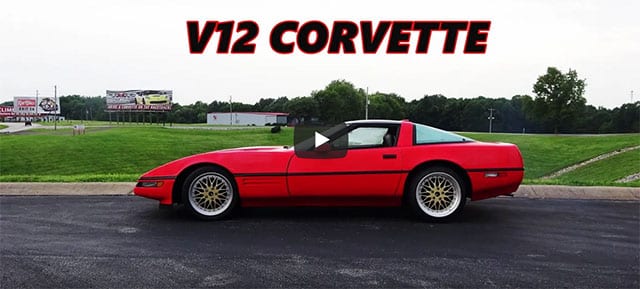 Chevrolet has made a few very rare production cars, like the 1969 ZL1, 1967 L88, and the C3 ZR-1's. They have also made more than a few experimental cars, but few of them survived the crusher once they did not serve a purpose anymore. One experimental that did survive was the one and only ZR-12!
At the 1989 Detroit Auto Show, Dodge revealed the Viper and its V10 engine, and General Motors believed it would be a formidable competitor to the Corvette. In response, the automaker commissioned a chassis study in the early 1990's to see if the Corvette could accommodate a V12 engine. It turned out by adding eight inches to the front end, it could. Only one example was ever built and is now on loan from GM to the National Corvette Museum.
A YouTuber named DtRockstar1 recently got the opportunity to capture the V12 Corvette on camera, including the V12's burbling exhaust note. Chevy called it the Corvette ZR-12 and sourced the mill from Ryan Falconer Industries. At the time, the 600-cubic-inch – 9.8-liter – V12 found use in marine vehicles, but it served GM's need perfectly.
In total, the chassis extension and the larger V12, which replaced the Corvette's V8, only added 100 pounds to the car's curb weight. That is nothing the V12 couldn't overcome, producing 686 horsepower and 680 pound-feet of torque. In March of 1993, Motor Trend tested it, and reported a quarter-mile time of 11.6 seconds at 133 miles per hour. Dodge claimed the 1993 Viper could run the quarter-mile in 12.9 seconds at 113 mph.
So, why did Chevy abandon the project then? Cost of course, as each V12 engine had a $45,000 price tag. That is $80,688.89 today's dollars! Imagine how different today's C8 Corvette would be if GM ok'd the V12 in 1993, and it stuck around.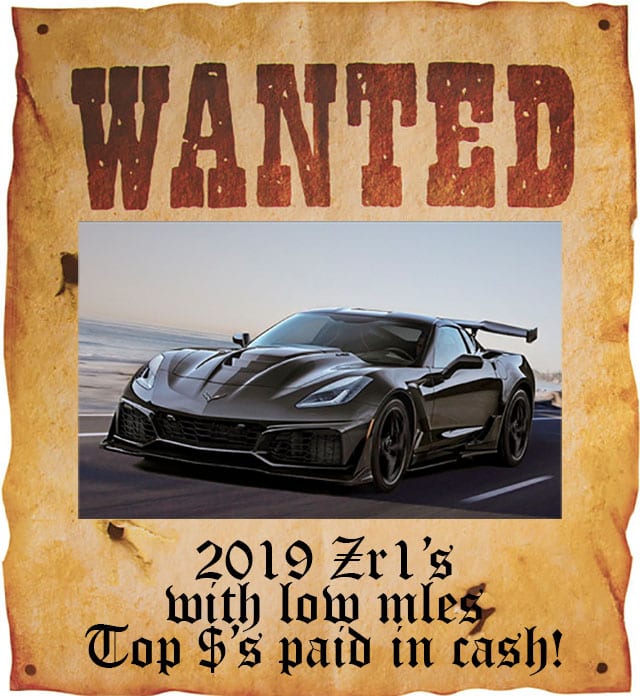 Inbound now
This beautiful 1967 has got what we think is one of the best engines ever offered in a Corvette; the #'s Matching L79 327ci small block putting out 350hp and is backed up by a 4-speed manual transmission. But, what makes this mid-year particularly rare, and very desirable, is its factory air conditioning! Not to mention the N14 side mounted exhaust system. The car has been extensively restored and very well cared for over the years! It's a blast to drive year round!
---
Weekly Special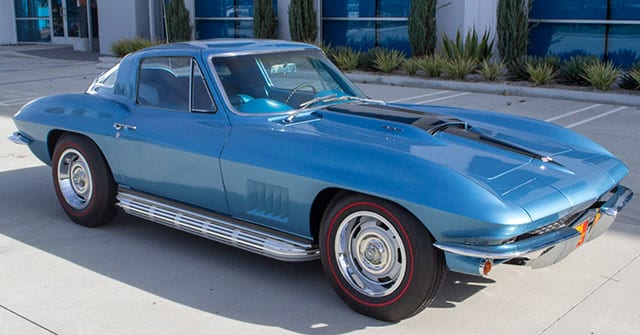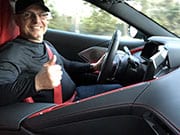 What Mike likes about this Corvette:
"I fondly remember selling my first 1967 Corvette 435 back in the 70s for $6,000. Since then I have sold well over 100 435's, maybe more.
This particular 1967 435 coupe in Marina Blue with the Bright Blue interior, and equipped the way it is with the factory side pipes resembles, closely the 1967 275 GTB of the Ferrari family.
Although they differ greatly in value the Coupe version of the stingray Corvette is much more sought after today than it ever has been!
The lines and the styling of the coupe, and the rarity in numbers, will always make this the pinnacle of collectability for the 1967 model year!"
Check out our great financing options.
Happy Throttling!
Apex • Exit • Accelerate!!
CM V8tro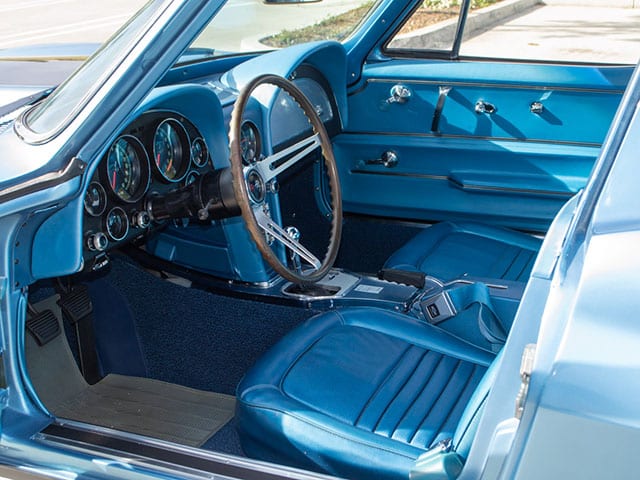 If you've decided that the Coupe is the only way to go, then you could do no better than the amazing example seen here. Everything about it proclaims its raw performance intentions! L71 427/435hp big block? Check. M21 close ratio 4-spd. manual transmission? Check. N14 side mounted exhaust system? Check.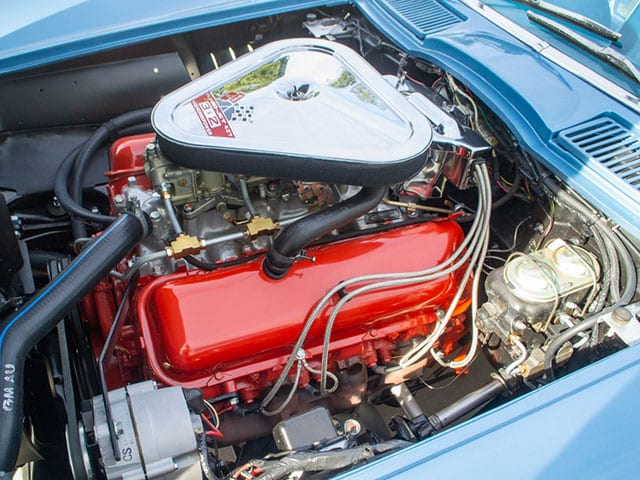 This awesome '67 has had a complete, nut and bolt, frame-off restoration and the result is simply outstanding in every way!  So much so, that it has been the recipient of just about every major award the hobby has to offer!  Multiple N.C.R.S. Top Flights, Performance Verification Award, Triple Crown Award and the most coveted of them all . . . the Zora Arkus-Duntov Mark of Excellence Award!
Trades maybe?
Financing yes!!!
Thrill rides no!!!
---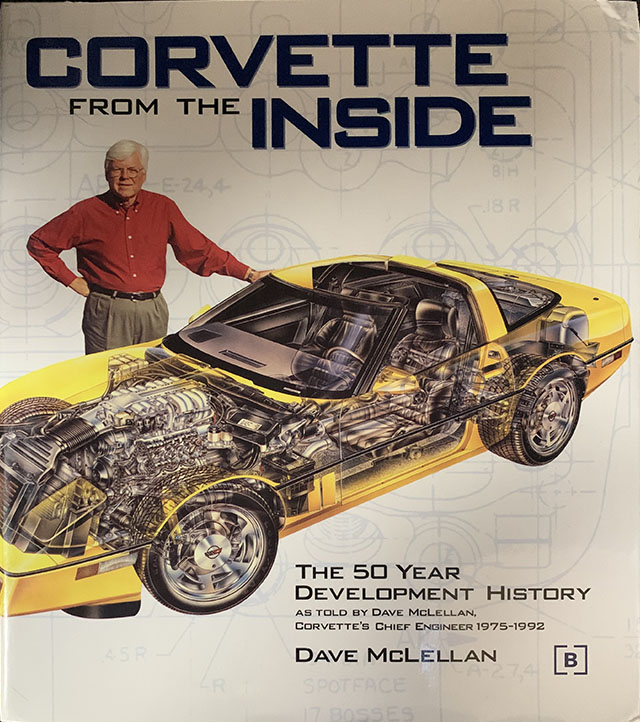 Corvette From The Inside
Signed by Author
Dave McLellan
Corvette Chief Engineer 1975-1992
Price: $25!
Other books and artwork available.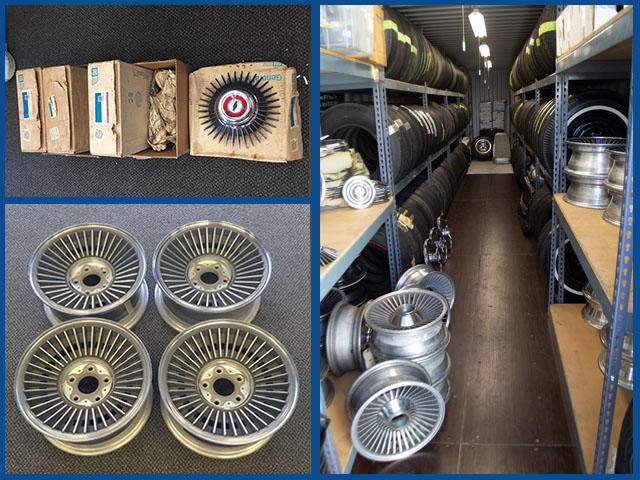 Real Kelsey Hayes Knock offs and Bolt-Ons for sale.
Tires, repro wheels, and caps.
Call for pricing.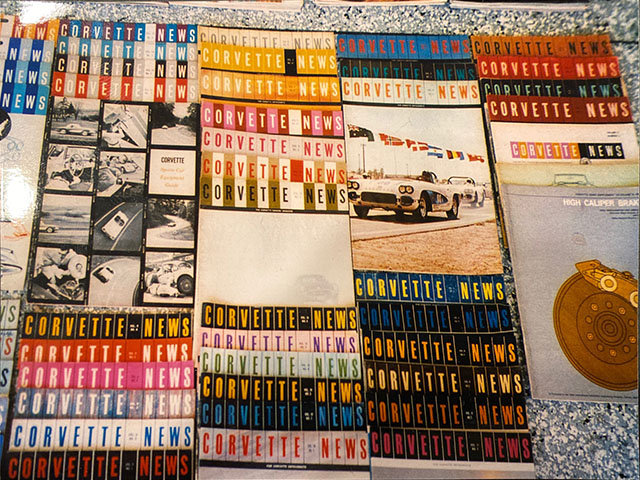 Complete Corvette News Collection from Volume 1 Issue 1. Starting in 1957.
Priced at $3,250
We have many duplicate issues so, if you are missing one, or a few, from your personal collection, we have individual issues starting at $20 each based on availability and rarity of the volume.
Discounted Parts Table Items
Pictures Available Upon Request.
1956-1962 Corvette Hardtops – Priced from $4,888.
1963-1967 Corvette Hardtops – Priced from $2,000.
1968-1975 Used convertible top assembly. Good condition.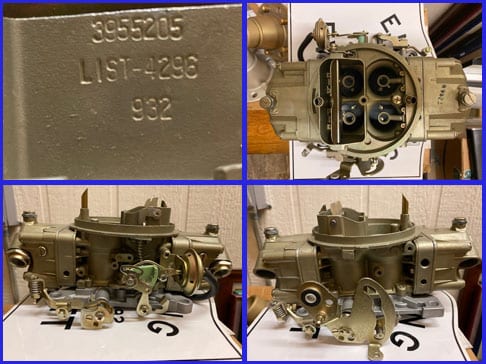 1969 L88 Holley 4bbl carburetor – Completely rebuilt (by Jerry Luck) and ready to install. 3955205 R4296 932. Price: $4,500 $3,500.
---
Auctions

Amazing history 1965 Corvette Convertible 327/300 4-Speed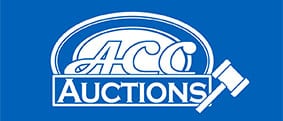 More Coming Soon

More Coming Soon
Cars on eBay at Auction Pricing
1955 Polo White V8 Roadster
1957 Polo White Fuel Injected Corvette Convertible
1962 Ford Thunderbird M-Code Landau Hardtop
1963 Ford Thunderbird M-Code Landau Hardtop
1963 Daytona Blue Corvette Split Window Coupe
1964 Ermine White Corvette Convertible Automatic, well documented
1967 Black/Black Chevelle Convertible Resto-Mod
1988 Arctic White Corvette 35th Anniversary Coupe
---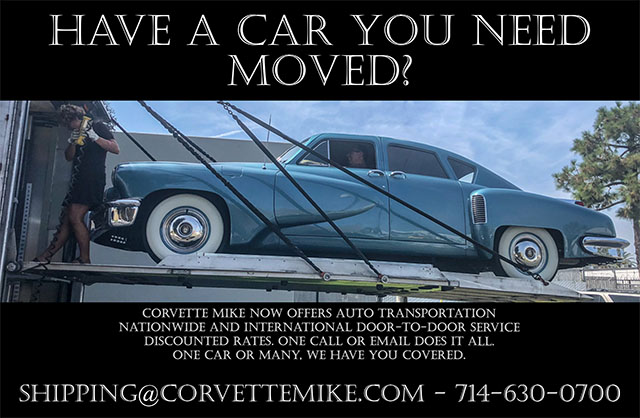 Comic of the Week