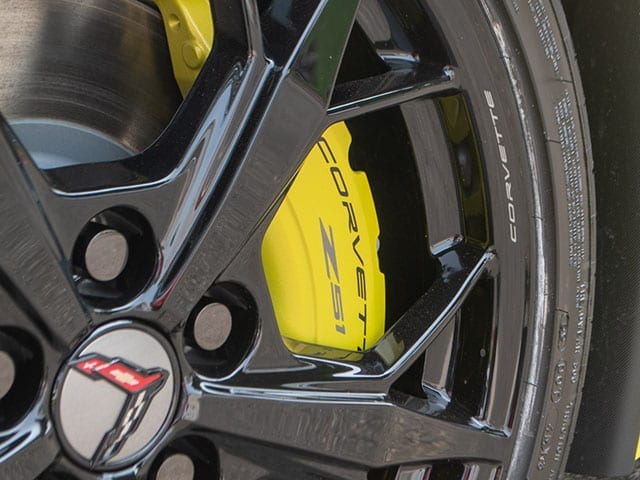 GM Stops Delivery and Sales of C8
October 2, 2020
GM Stops Delivery and Sales of C8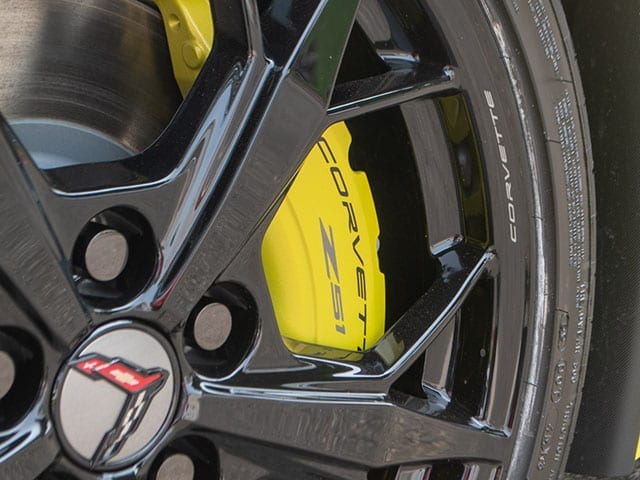 General Motors put out a widespread stop-sales and stop-delivery order to all dealers due to a brake sensor contamination issue. It looks like this recall will be repairable only at the dealer. The recall is caused because of contaminated material between a sensor and the brake boost system.
Cars that get affected by this issue can lose their electronic brake boost assist and may require extra brake pedal force to slow down and come to a stop. Also, if the computer sensors the issue, your speed may get limited as a safety precaution.
When a fix is found, owners with C8's that are affected will be contacted directly by GM to schedule a fix. There will be no charge and your car will be out of your hands for a day or two for installation, testing, and verification.
There is some good news if the rumors are correct, as people are reporting that only 39-41 C8's have been produced and delivered with this issue. You can check if your C8 has this issue by entering your VIN by clicking on GM's site Here and/or NHTSA's site Here.
The recall number you will be looking for is A202307260. be.
Inbound now
1976 Pontiac Trans Am
Beautiful and low miles!
This Black with Red interior Firebird Trans Am is on its way to us at this time. With only 17,850 miles on the Odometer, it has been used just enough to keep it fresh. It is optioned with the 6.6L and automatic transmission.
Priced to sell at: $39,900
Weekly Special
What Mike likes about this Corvette:
"1955 a very significant year indeed. For several reasons, Disneyland opened in Anaheim CA. The first V8 was put into a Corvette and a kid with the name of Mike Vietro (pronounced V8Tro) was born.
Little did he know that Monday evening at 8:47 PM on the 28th of March 1955 his last name would be synonymous with the famous V8 engine Chevy would be known for. Well, that's not all I like about the 1955 Corvette, that early roadster without roll-up windows, with the wire mesh covered headlight, has always been such a clean design. Smooth, sleek and sexy. This is the early, raw design of a great American Classic. Here we are 65 years later with a very limited number of V8 Corvettes left out of the 700 built. These museum pieces will always be sought after and enjoyed for many more years to come. This is a turn-key cruiser, sorted and judged for your immediate enjoyment. Start the New Year off right, get behind the wheel of this car before its gone. And it will be gone. Happy New Year to all. And a healthy one as well.
Corvette Mike V8tro."
Check out our great financing options.  
Happy Throttling!
Apex • Exit • Accelerate!!
CM V8tro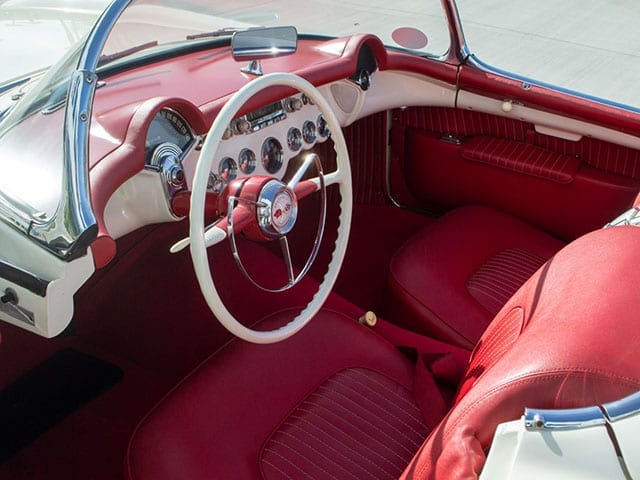 This 1955 Chevrolet Corvette was fully restored in 2006 and holds the National Corvette Restorers Society (NCRS) highest qualification of Top Flight, placing it in the top 3% of judged Corvettes.
This 40k-mile example comes from the first year of V8 power for the Corvette and is still equipped with its numbers-correct engine backed by a Powerglide 2-speed automatic transmission.
Documentation of its judged performance at the 2006 Quartz Hill event in California is included and shows a score of 4,363 out of 4,510. The 265ci V8 was recently rebuilt and is fitted with correctly date-coded manifolds.
Trades maybe?
 Financing yes!!!
Thrill rides no!!!
Would you like to see your prime collector car example featured here?
---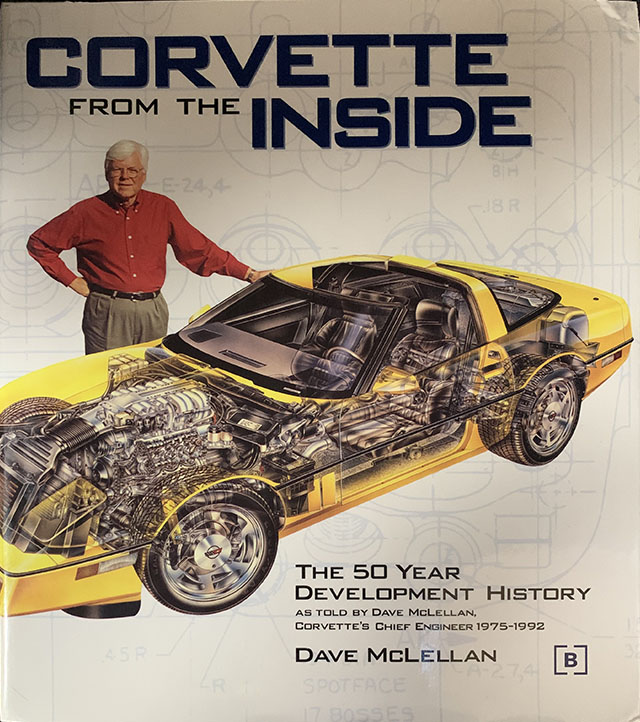 Corvette From The Inside
Signed by Author
Dave McLellan
Corvette Chief Engineer 1975-1992
Price: $25!
Other books and artwork available.
Real Kelsey Hayes Knock offs and Bolt-Ons for sale.
Tires, repro wheels, and caps.
Call for pricing.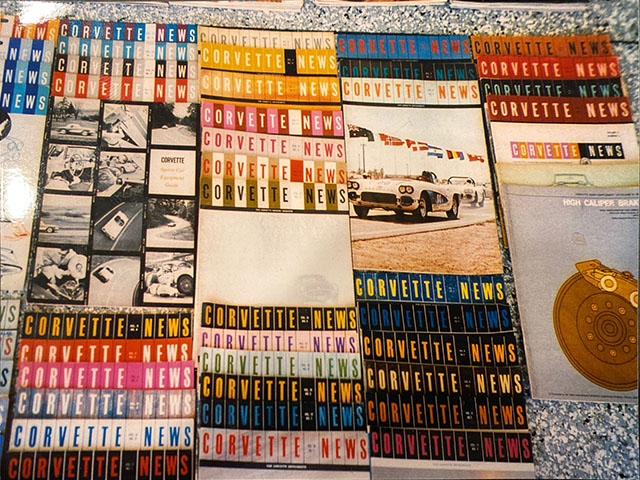 Complete Corvette News Collection from Volume 1 Issue 1. Starting in 1957.
Priced at $3,250
We have many duplicate issues so, if you are missing one, or a few, from your personal collection, we have individual issues starting at $20 each based on availability and rarity of the volume.
Discounted Parts Table Items
Pictures Available Upon Request.
1956-1962 Corvette Hardtops – Priced from $4,888.
1963-1967 Corvette Hardtops – Priced from $2,000.
1968-1975 Used convertible top assembly. Good condition.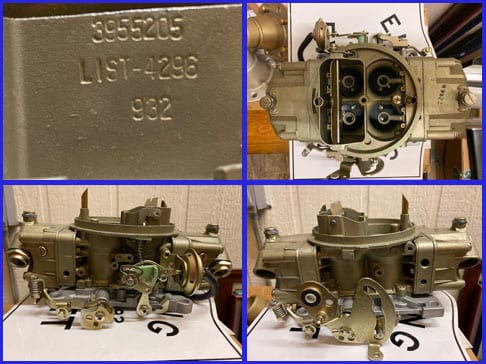 1969 L88 Holley 4bbl carburetor – Completely rebuilt (by Jerry Luck) and ready to install. 3955205 R4296 932. Price: $4,500 $3,500.
---
Auctions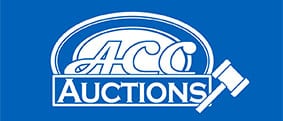 More Coming Soon


Cars on eBay at Auction Pricing
1955 Polo White V8 Roadster
1957 Polo White Fuel Injected Corvette Convertible
1967 Marina Blue Corvette L71 Coupe, Frame Off Restored
1962 Ford Thunderbird M-Code Landau Hardtop
1963 Daytona Blue Corvette Split Window Coupe

---
Comic of the Week