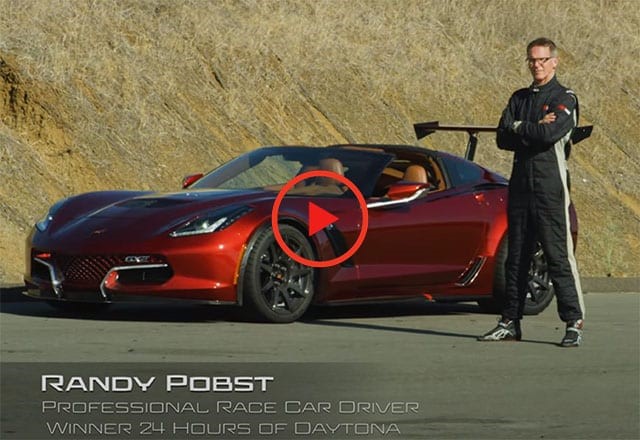 Genovation's GXE Electric Corvette Shatters Thunderhill World Record
September 25, 2020
Genovation's GXE Electric Corvette
Shatters Thunderhill
Genovation has been building and refining the All Electric C7 Corvette for a few years now, setting records along the way.
The Genovation's GXE boasts a pair of electric motors producing 800 hp (718 lb-ft of torque) mated to a seven-speed manual transmission, unlike most electric powered cars these days with a single-speed gearbox. And is Already the world's fastest street-legal electric car at 211.8 mph.
As the world's fastest street-legal electric car (for now), the GXE employs a pair of electric motors under the hood that route power to the rear wheels through the Corvette's stock rear-mounted transaxle, though it has received an uprated differential.
So when going for another record on the Thunderhill race course in Northern California, who do you put behind the wheel? Randy Pobst of course! Day one was all about fine tuning the GXE, while day two was scheduled for setting a new record; which they did with a time of 1:21;16.
The car is not cheap at over $700,000, but with the EPA range of 175 miles (estimated), it is still a great milk run car.
Watch (and listen) to the video above to see just how potent a performance-enhanced electric Corvette can be.
Inbound now
1997 Black Corvette Coupe
Beautiful condition – 14k original miles!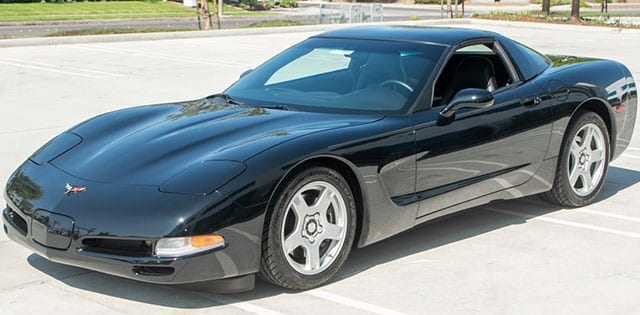 This 1997 is pristine inside and out, having traveled only 14k miles since it rolled out of Bowling Green! The exterior is in excelent shape, which isn't easy with a Black car! And the interior still smells new! It's loaded with options, including; F45 adjustable suspension, power Sport seats, Dual Zone a-c, Delco/Bose audio w/12 disc CD changer, fog lamps and Lloyd's floor mats.
Priced to sell at: $18,900
---
Weekly Special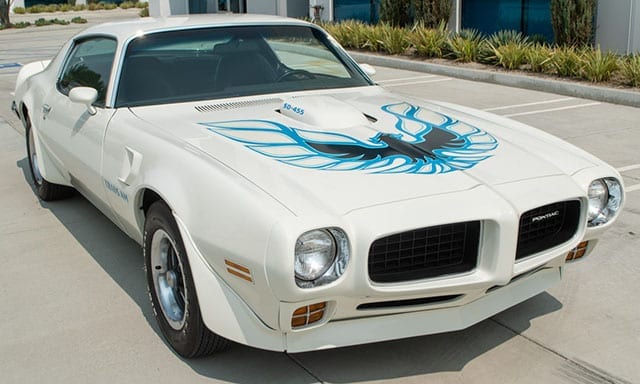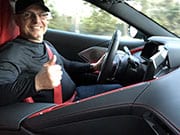 "The 1973 super duty Trans Am brings back high school memories for me specifically. One of my best friends got one prior to graduation because he was such a brainiac. We cruised around in that car at Speeds that I cannot put into writing! It wasn't long after his ownership that he decided to change the camshaft. He had a brand new car sitting in his garage with the Engine all torn down. Did it make the car go any faster? I didn't know enough about it to make an opinion. I was just hoping he would put it back together quickly so we can go cruise around some more! So, what does Mike like about this car? The fond memories of being a teenager soon to graduate high school and trying to decide what to do with the rest of my life!  Well Uncle Sam decided it for me!  Thanks Sam, couldn't have done it without you."
Check out our great financing options.
Happy Throttling!
Apex • Exit • Accelerate!!
CM V8tro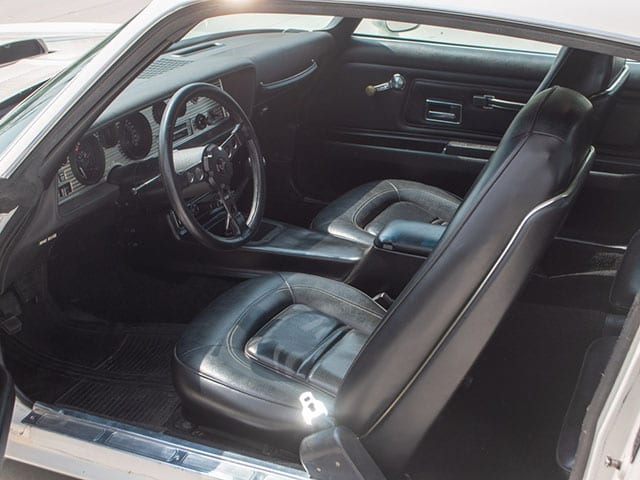 This awesome and rare (1 of only 72 4-spd's built) example has been collector owned and features a correct (dated 11/72), but not original SD-455 engine (replaced under warranty back in '74) with all the correct components, M20 4-spd. manual transmission, and
Safe-T-Track rear end with 3.42 gears.
The car was treated to a beautiful re-paint in the correct Cameo White back in '07 and it still looks show quality! The interior is all original, but looks pristine and features Custom bucket seats, a factory correct am/fm stereo w/8-track tape player, rear defogger, tinted glass, console, power front disc brakes, power steering and period correct Firestone Wide Oval tires.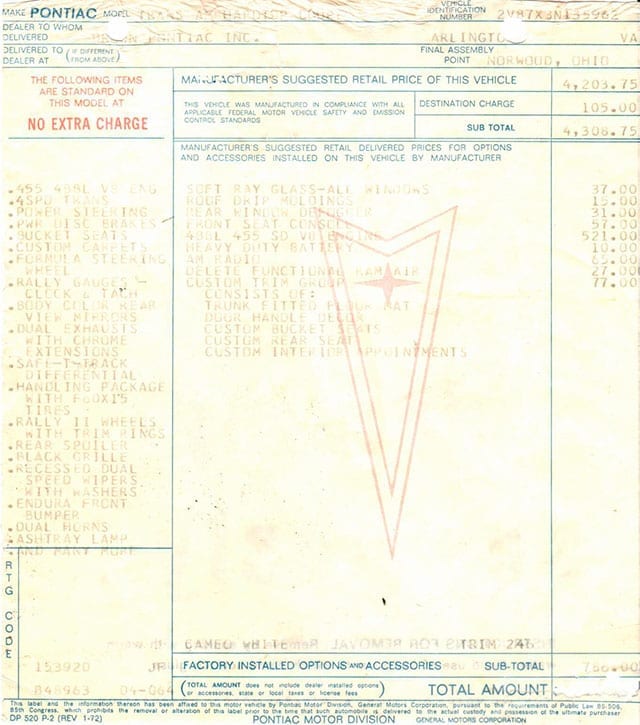 And as if the car wasn't impressive enough, the excellent paperwork and documentation is icing on the cake! It includes; Window Sticker, Dealer Invoice, Dealer Purchase Order, Factory Invoice, complete Owner's Kit, PHS paperwork and more!
Bring us your best offer.
The owner is motivated to sell!
Trades maybe?
Financing yes!!!
Thrill rides no!!!
Would you like to see your prime collector car example featured here?
---
Corvette From The Inside
Signed by Author
Dave McLellan
Corvette Chief Engineer 1975-1992
Price: $25!
Other books and artwork available.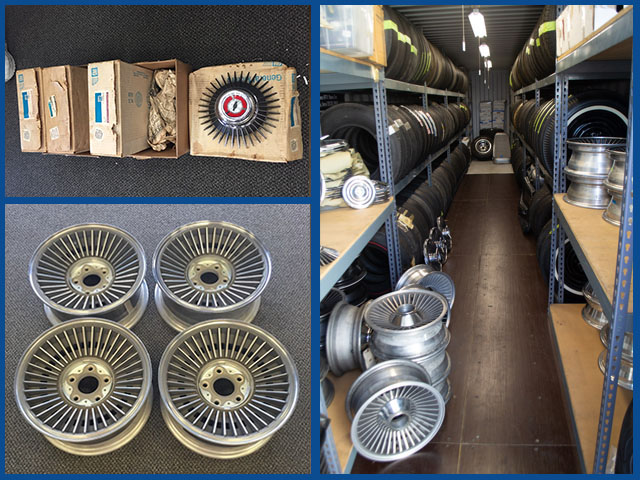 Real Kelsey Hayes Knock offs and Bolt-Ons for sale.
Tires, repro wheels, and caps.
Call for pricing.
Complete Corvette News Collection from Volume 1 Issue 1. Starting in 1957.
Priced at $3,250
We have many duplicate issues so, if you are missing one, or a few, from your personal collection, we have individual issues starting at $20 each based on availability and rarity of the volume.
Discounted Parts Table Items
Pictures Available Upon Request.
1956-1962 Corvette Hardtops – Priced from $4,888.
1963-1967 Corvette Hardtops – Priced from $2,000.
1968-1975 Used convertible top assembly. Good condition.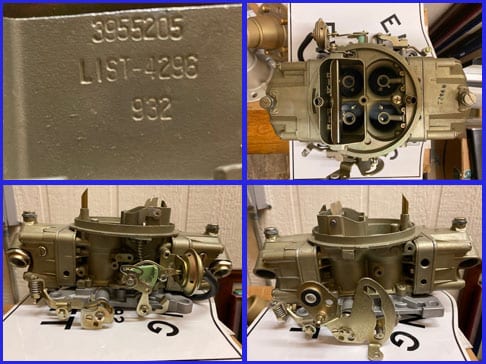 1969 L88 Holley 4bbl carburetor – Completely rebuilt (by Jerry Luck) and ready to install. 3955205 R4296 932. Price: $4,500 $3,500.
---
Auctions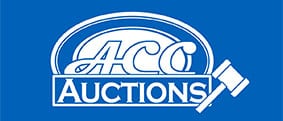 More Coming Soon

More Coming Soon

Cars on eBay at Auction Pricing
1955 Polo White V8 Roadster
1957 Polo White Fuel Injected Corvette Convertible
1962 Ford Thunderbird M-Code Landau Hardtop
1963 Ford Thunderbird M-Code Landau Hardtop
1963 Daytona Blue Corvette Split Window Coupe
---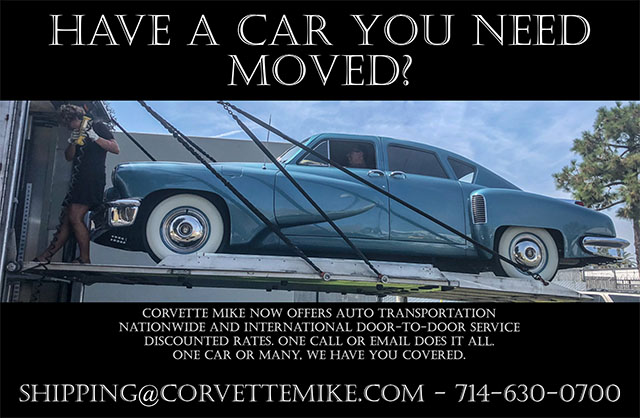 Comic of the Week