C8 Production Stopped Again
October 16, 2020
C8 Production Stopped Again
Chevrolet has been forced to stop the production of the C8 Corvette again. This time the problem is a temporary parts supply issue.
Chevrolet has had a hard time keeping the C8 line up and running since the start. First it was the 40-day strike, then COVID-19 caused an eight-week shutdown, and now a parts shortage.
The plant stoppage is expected to last all week and is scheduled to reopen on October 19th. GM didn't specify what parts caused the stoppage in production, but said "our supply chain, manufacturing and engineering teams are working closely with our supply base to mitigate any further impact on production." No other plants are affected so it is a Corvette specific part(s).
"We want to get in there and roll what we can, but we just don't have the parts to do it," said Jack Bowers, president of the UAW Local 2164 representing Bowling Green workers. "We got customers waiting."
Inbound now
2020 3LT Convertable
Very early Preproduction Convertible
Ordered by and delivered to GM
This C8 Convertible was ordered by GM and shipped to them in Warren, MI.
Based on the VIN, this could possibly be the first built for public release, or at least very close to it! With just 12 miles, it is still like new and under full factory warranty.
Loaded with 3LT, GT2 Seats, Performance Exhaust, Trident Wheels and more.
---
Weekly Special
1963 Blue SWC with Factory
Duntov Mark of Excellence Awarded Frame Off Restoration!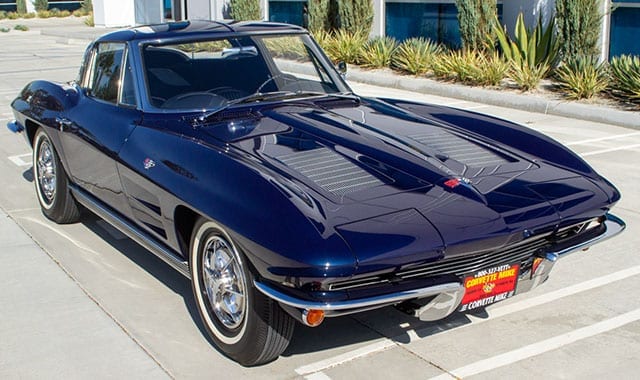 What Mike likes about this Corvette:
"This particular 1963 Corvette, with factory air conditioning, is stunning and correctly restored to the highest level! I knew the previous owner very well who restored it.
Achieving the Duntov Award is proof enough to the testament of his dedication to the hobby.
The car has a great history and factory paperwork proving its rare options.  He was a true Corvette collector and amassed an amazing collection of every year from 1953-1967!!  I have to say, the 1963 Daytona blue split window has to be the great American icon!
Corvette Mike V8tro."
Check out our great financing options.
Happy Throttling!
Apex • Exit • Accelerate!!
CM V8tro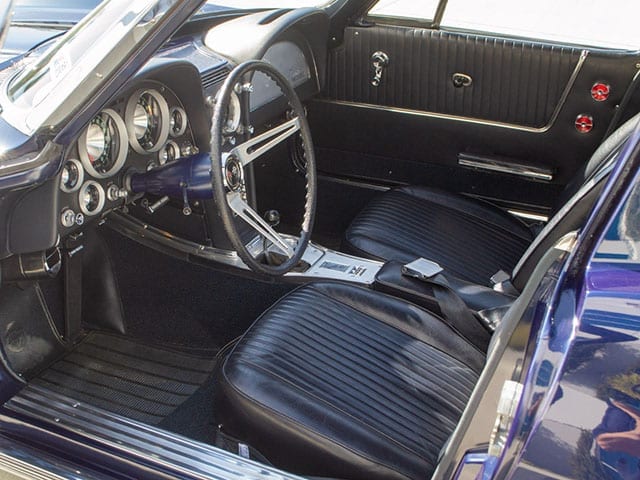 Whoever ordered this Split Window Coupe from the St. Louis factory back in the day was more concerned with comfort than all-out, tire melting performance.  Because he checked just about every box that had anything to do with the ease of driving it.  First on the list was the optional 327/300hp engine mated up to a Powerglide automatic transmission.  Then, of course, the aforementioned (and very rare with only 278 units built) air conditioning,  Followed by power brakes, power steering, power windows, tinted glass, AM/FM radio and whitewall tires.
The car has been meticulously and correctly frame-off restored with no expense spared!  Its Daytona Blue exterior gleams in the sun!  And it's just a great a driver!  This was the ultimate Corvette cruiser back in '63.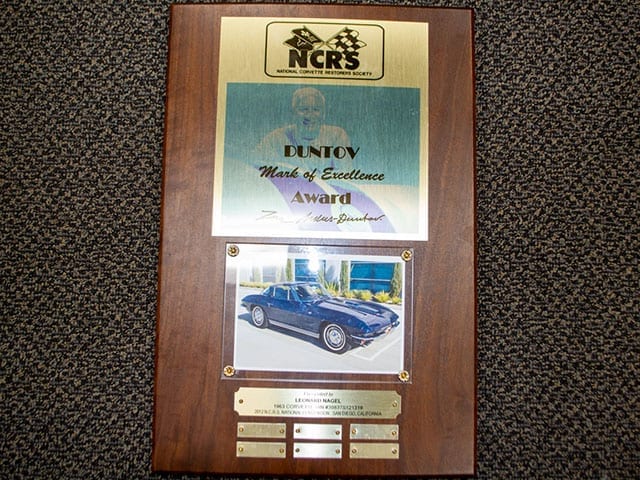 And the icing is that this car is an N.C.R.S. Zora Arkus-Duntov Mark of Excellence Award winner! But Wait, there is more! It even has a copy of the very rare Dealer Invoice!
Our client says it is time to make room for his new collector car, a 1952 K2 Allard with Chrysler Hemi engine. He looks forward to driving it in California Mille.
So he has lowered this price on this awesome SWC to move it out!
Trades maybe?
Financing yes!!!
Thrill rides no!!!
Would you like to see your prime collector car example featured here?
---
Corvette From The Inside
Signed by Author
Dave McLellan
Corvette Chief Engineer 1975-1992
Price: $25!
Other books and artwork available.
Real Kelsey Hayes Knock offs and Bolt-Ons for sale.
Tires, repro wheels, and caps.
Call for pricing.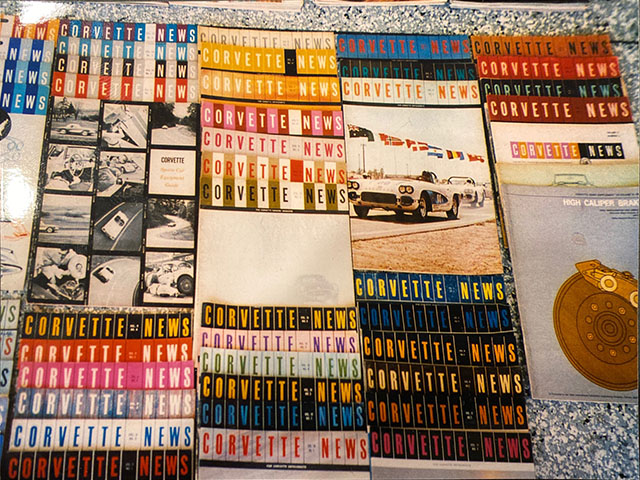 Complete Corvette News Collection from Volume 1 Issue 1. Starting in 1957.
Priced at $3,250
We have many duplicate issues so, if you are missing one, or a few, from your personal collection, we have individual issues starting at $20 each based on availability and rarity of the volume.
Discounted Parts Table Items
Pictures Available Upon Request.
1956-1962 Corvette Hardtops – Priced from $4,888.
1963-1967 Corvette Hardtops – Priced from $2,000.
1968-1975 Used convertible top assembly. Good condition.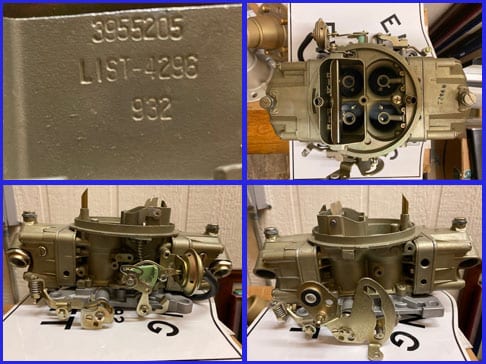 1969 L88 Holley 4bbl carburetor – Completely rebuilt (by Jerry Luck) and ready to install. 3955205 R4296 932. Price: $4,500 $3,500.
---
Auctions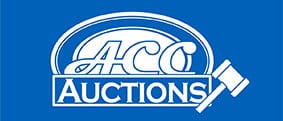 More Coming Soon

More Coming Soon
Cars on eBay at Auction Pricing
1955 Polo White V8 Roadster
1957 Polo White Fuel Injected Corvette Convertible
1962 Ford Thunderbird M-Code Landau Hardtop
1963 Daytona Blue Corvette Split Window, Factory AC, Build Sheet, Duntov Award
1965 Rally Red Corvette Convertible. CBS and NBC TV Car.
1967 Marina Blue Corvette L71 Coupe, Frame Off Restored
---
Comic of the Week