Dany Bahar's Ares Design Coupe and Convertible
November 5, 2020
So you think the C8 is not "Super Car" looking enough for you? Well the people over at Dany Bahar's Ares Design seem to have agreed with you.
Originally headquartered in the Modena area, like Maserati and Pagani Automobili, Dany Bahar's Ares Design has come up with what they are calling the S1 Project based on the C8 Corvette, a wild coupe dressed as a hypercar, and an even bolder speedster to chase Ferrari's, Aston Martin's, McLaren's and Lamborghini's.
Ares says that the S1 Project was inspired by the racing prototype designs of the 1970s and '80s, resulting in a full carbon fiber exterior over C8 mechanicals that's Compression Force Deflection (CFD) tested to be as aero efficient as a supercar should be. In fact, Ares goes on to describe the S1 as something with the looks of a hypercar, the performance of a supercar and the accessibility of a sports car.
But why stop at a Coupe when so many people love the look of a speedster; they call this the S1 Project Spyder. Using the same "virtual canopy" idea that McLaren introduced with the Elva, the roofless S1 features two deployable wind deflectors for "a calm driving environment."
Ares also throws in its own ECU and other performance bits to achieve a maximum engine speed of 8,800 rpm, 715 horsepower, and a 0-62 run in 2.7 seconds. If these ever make it off Ares' computer screens, both the Coupe and the Spyder will be limited to just 24 units, taking the C8's mid-engine platform to well into Ferrari territory by starting at $591,000.
Just in!
According to CorvetteActionCenter, December 8th is when GM's Bowling Green assembly plant will begin making 2021 Corvettes. The final push to get all of the 2020 cars out the door was enabled by the two-shift production schedule running smoothly in Bowling Green. CorvetteActionCenter notes that daily Corvette production has stabilized around 186 units, allowing the company to clear some of its 2020 production backlog.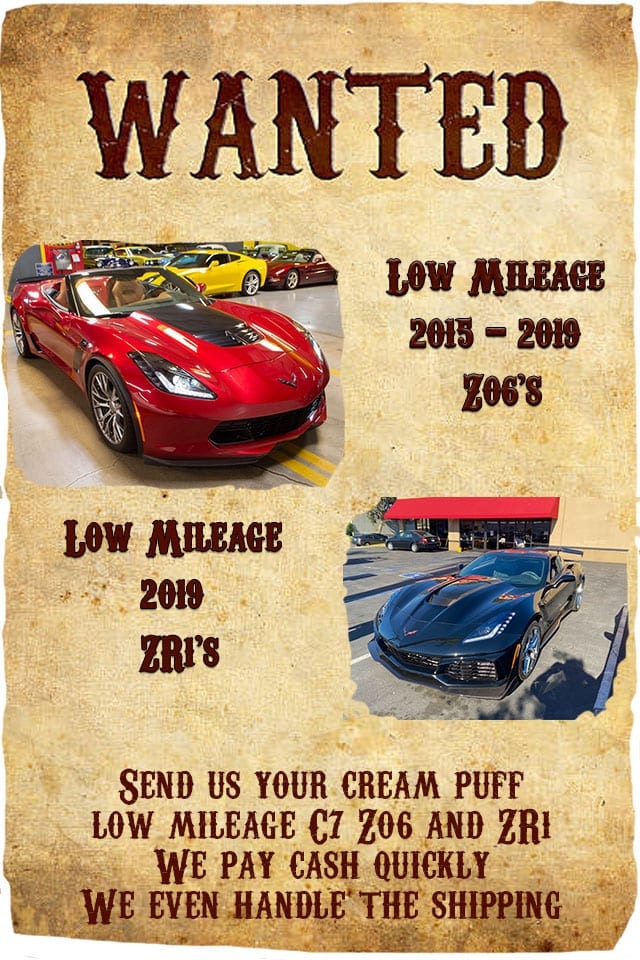 Inbound now
1965 L76 327/365 – 4-Speed
Fully restored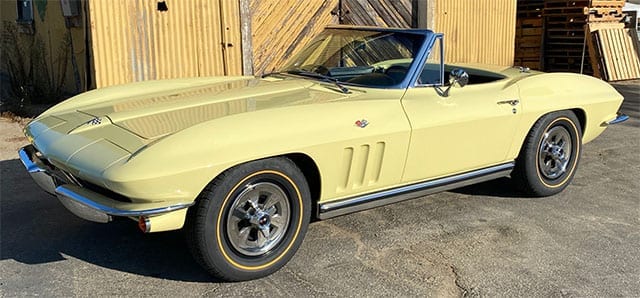 Goldwood Yellow w/Black interior. This beautiful and rare '65 has been completely restored and features power brakes, AM/FM radio and Gold line radial tires.
Call for pricing.
2017 Grand Sport Convertible
Collector Edition – #852 of 935

Watkins Glen Gray Metallic w/Black/Blue interior.  376/460hp,
8-speed Paddle-Shift automatic transaxle! With just 15k Miles.
Priced to Sell at: $59,900
---
Weekly Special
Triple Diamond, Bloomington Gold, and Duntov Award winner!
What Mike likes about this Corvette:
"It dates back to 1984 when I bought my first truly significant 1967 400 with factory AC. It was also red with red interior and I took it through the entire NCRS judging system and scored top-flight. Reluctantly I sold that car. I paid $22,000 for it back then. It was referred to as Big Red! I have desperately tried to find it and buy it back but unfortunately that has not happened as of yet. So, this particular 67 truly hits home and is dear to my heart!
This is an incredible Collector Corvette and is way up at the top of rarity and exclusivity. I do not know of any other 1967 400 with factory AC and factory leather interior with a Duntov Award. I am told the original owner is still alive!
What an addition to your collection or single purchase Corvette."
Corvette Mike V8tro.
Check out our great financing options.  
Happy Throttling!
Apex • Exit • Accelerate!!
CM V8tro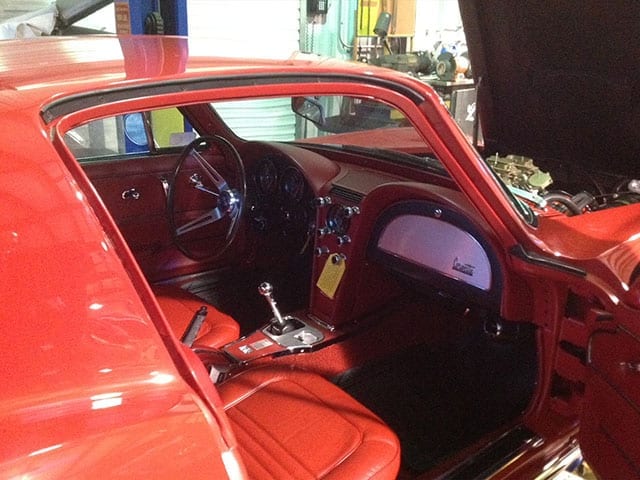 Rally Red with Red Leather Interior, L68 427/400hp,
4-Speed Manual with Reproduction Wheels.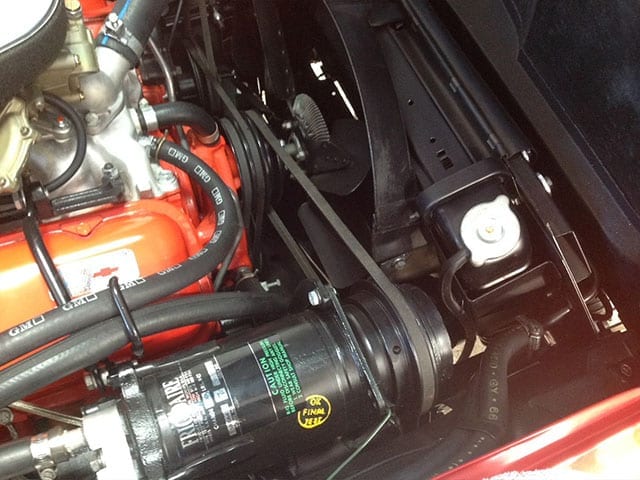 This awesome '67 has been meticulously frame-off restored and is loaded with options, including; factory air conditioning, power steering, power windows, leather seats, Tinted glass, positraction rear end and Bolt on wheels.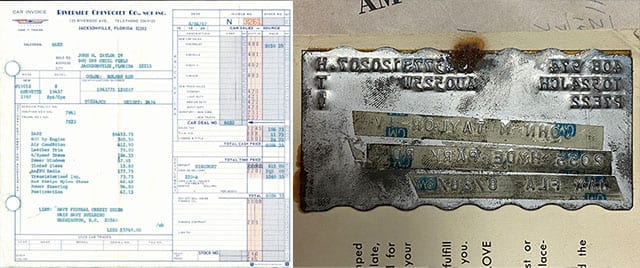 Amazing history since new and documented with the Protect-O-Plate, Dealer Invoice and more! Comes with a Mark Donnally Report and is an NCRS Duntov award winner with a score of 99.1!
Featured in the Corvette Restorer Magazine with a full story of the car.
Trades maybe?
 Financing yes!!!
Thrill rides no!!!
Would you like to see your prime collector car example featured here?
---
Corvette From The Inside
Signed by Author
Dave McLellan
Corvette Chief Engineer 1975-1992
Price: $25!
Other books and artwork available.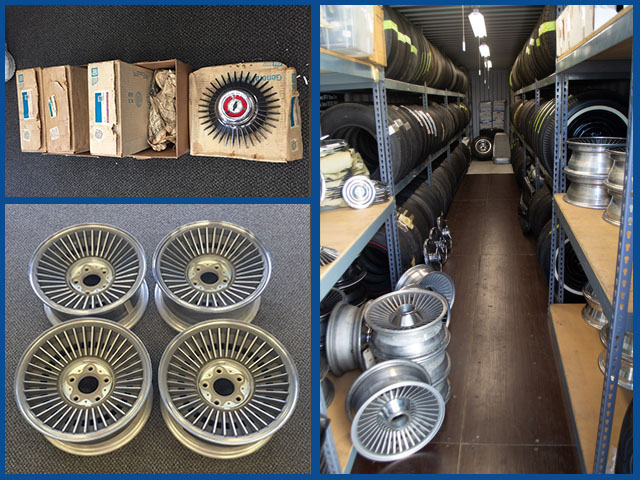 Real Kelsey Hayes Knock offs and Bolt-Ons for sale.
Tires, repro wheels, and caps.
Call for pricing.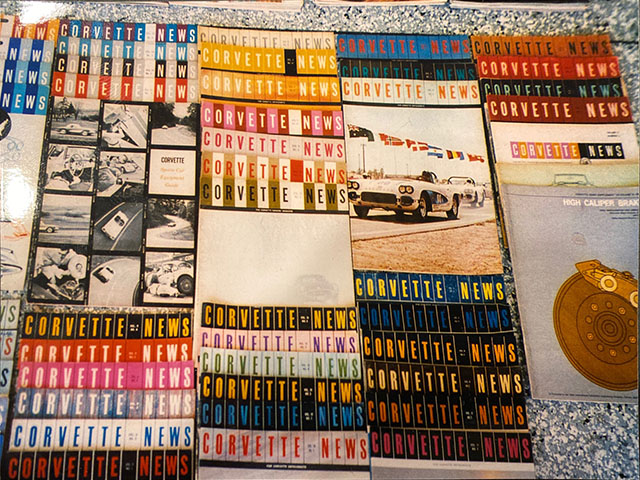 Complete Corvette News Collection from Volume 1 Issue 1. Starting in 1957.
Priced at $3,250
We have many duplicate issues so, if you are missing one, or a few, from your personal collection, we have individual issues starting at $20 each based on availability and rarity of the volume.
Discounted Parts Table Items
Pictures Available Upon Request.
1956-1962 Corvette Hardtops – Priced from $4,888.
1963-1967 Corvette Hardtops – Priced from $2,000.
1968-1975 Used convertible top assembly. Good condition.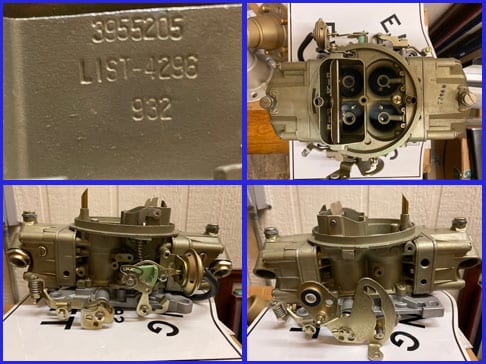 1969 L88 Holley 4bbl carburetor – Completely rebuilt (by Jerry Luck) and ready to install. 3955205 R4296 932. Price: $4,500 $3,500.
---
Auctions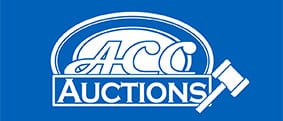 More Coming Soon

More Coming Soon

Cars on eBay at Auction Pricing
1955 Polo White V8 Roadster
1957 Polo White Fuel Injected Corvette Convertible
1962 Ford Thunderbird M-Code Landau Hardtop
1965 Rally Red Corvette Convertible. CBS and NBC TV Car.
1967 Marina Blue Corvette L71 Coupe, Frame Off Restored
NO RESERVE Red 2020 Chevrolet Corvette 1LT with only 68 miles
2020 Yellow Corvette Coupe with 2LT & Z51

---
Comic of the Week