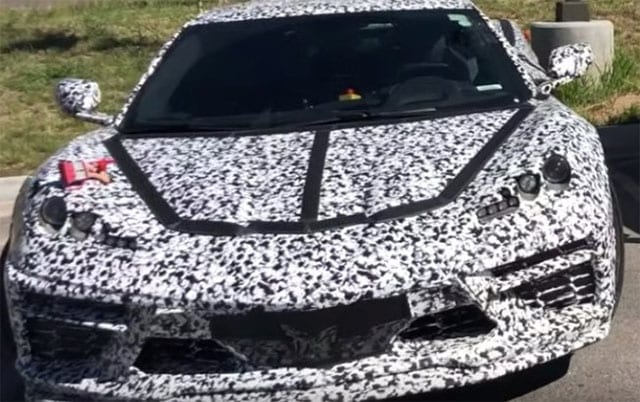 C8 Going Hybrid
December 17, 2020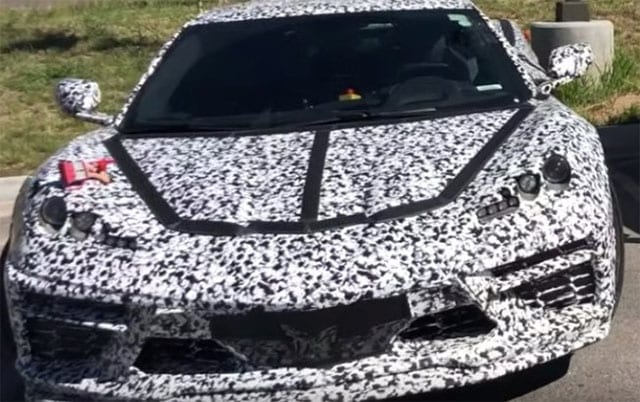 As we have previously reported to you, Chevrolet will be releasing a new hybrid-electric variant of the C8 Corvette, titled the "E-Ray". Unofficial reports suggest there will be an electric drive unit situated in the front cargo area of the car, and to power the electric motors, four 1.94 kWh batteries placed in the center of the C8.
It is estimated the peak power of the electric motors will be approximately 115hp and 111lb of torque and feed the front wheels. Performance is a focus and the electric motors will enable torque vectoring to the C8's advance handling abilities. It is further reported that the E-Ray will not be able to drive on electric power only, but will complement the estimated to be 600 horsepower V8 sitting in the middle of the car.
This hybrid supercar is also expected to have a slightly wider body than our current favorite C8, and wider wheels to enable more contact with the road. It's also projected the new build will include larger brakes. It's rumored this car will be launched in 2022 or possibly 2023, and available in both coupe and convertible formats. There is no price estimate yet for this hybrid option.
News Shorts
C8 Production Holding Steady At Two Shifts and 186 Cars Per Day.
Pratt & Miller Sold to Oshkosh Corp in $115 Million Deal.
Person repairs C8 Corvette with Ramen Noodles.
Corvette Racing Program Manager Doug Fehan Stepping Down after 24 years.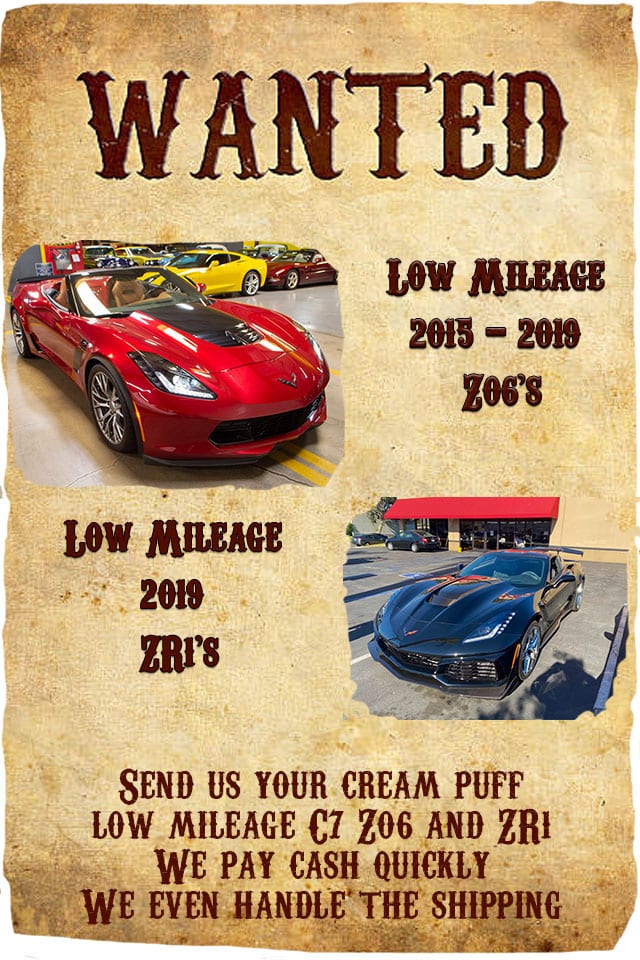 We buy used cars!
2020 Corvettes wanted top dollar paid
Top money paid for the right cars.  Submit today.
Cream puff inventory needed!
Lemons need not apply.
Consignments Net YOU More!!
You get the $$$ and we do all the work for you!!!
Garage too full?
Have one or more cars to sell?
Same day cash! Running or not!!!
For approved collections, Mike will visit personally. Sales@CorvetteMike.Com
Click Here to submit your car!  
Inbound Now – 1958 XK150!
Complete, nut and bolt restoration

The finest XK150's currently on the market!  The chassis featured independent front suspension a Salisbury live rear axle disc brakes at all four corners and rack and pinion steering, and the powerful twin overhead cam inline-six producing 220 horsepower.
Priced at: $150,000  
Weekly Special
2008 CORVETTE CONVERTIBLE
2-Owner Car with Only 47k Miles!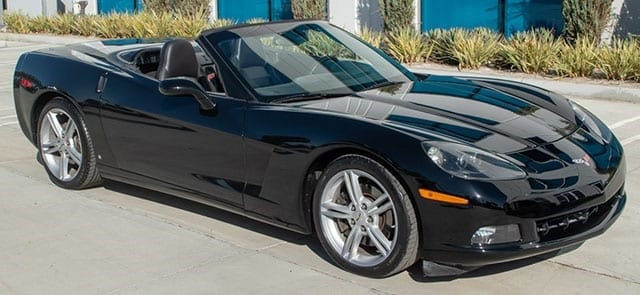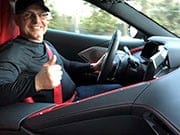 What Mike Like about this Corvette:
"It was a refreshing change to have the Corvette Team integrate the headlights into the front fenders for the first time in the C6 rendition. The subtle changes of the C6 over the C5 were face lifting. Just enough to say we've done a bang-up job!
And I have to say this 08 convertible looks stunning in all black. Hard to say what year it is when quickly glancing at it. So why spend $100,000 when you can spend $27,900 and look great doing it. And your wallet will be budging with all the left-over cash."
Corvette Mike V8tro.
Check out our great financing options.
Happy Throttling!
Apex • Exit • Accelerate!!
CM
V8tro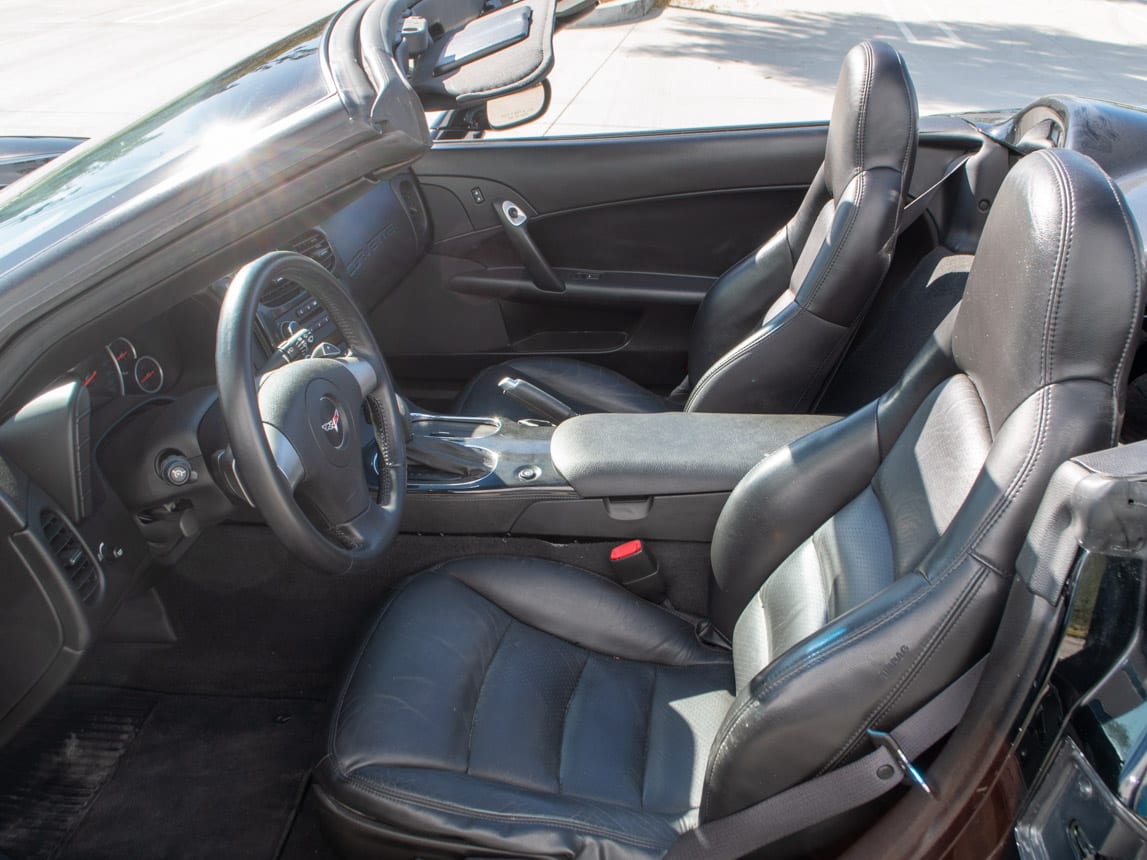 We got this very sharp, 2 owner rag top from a local So. CA. client. He is an older gentleman who is unfortunately in ill health, which necessitated he sell his precious Corvette.  The car is in excellent condition with only 47k miles on the odometer.  It's an excellent running and driving car.  All cars look great in Black!  And this Corvette is no exception!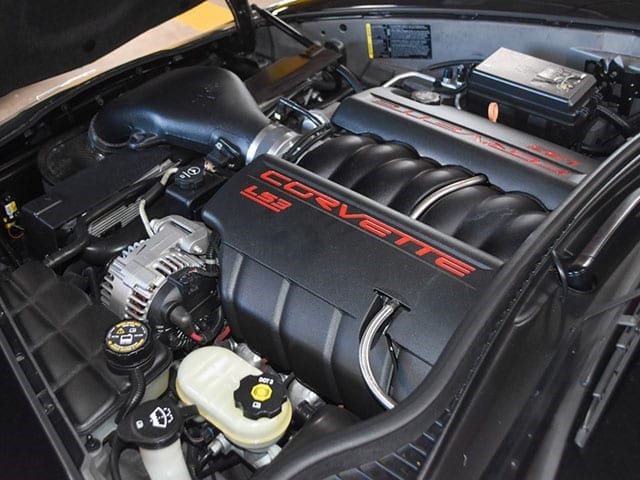 Black with Black interior, 376/430hp, 6-spd. Paddle-Shift automatic transaxle.
Trades maybe?
 Financing yes!!!
Thrill rides no!!!
Would you like to see your prime collector car example featured here?

Corvette From The Inside
Signed by Author
Dave McLellan
Corvette Chief Engineer 1975-1992
Price: $25!
Other books and artwork available.

Real Kelsey Hayes Knock offs and Bolt-Ons for sale.
Tires, repro wheels, and caps.
Call for pricing.

Complete Corvette News Collection from Volume 1 Issue 1. Starting in 1957.
Priced at $3,250
We have many duplicate issues so, if you are missing one, or a few, from your personal collection, we have individual issues starting at $20 each based on availability and rarity of the volume.
Discounted Parts Table Items
Pictures Available Upon Request. 1956-1962 Corvette Hardtops – Priced from $4,888. 1963-1967 Corvette Hardtops – Priced from $2,000. 1968-1975 Used convertible top assembly. Good condition.

1969 L88 Holley 4bbl carburetor – Completely rebuilt (by Jerry Luck) and ready to install. 3955205 R4296 932. Price: $4,500 $3,500.
Auctions
More Coming Soon
More Coming Soon


Cars on eBay at Auction Pricing 1962 Ford Thunderbird M-Code Landau Hardtop1965 White Mustang Resto-Mod nicknamed "Vendetta"
1965 Goldwood Yellow Corvette Convertible L76 327/365hp
1965 Rally Red Corvette Convertible L78 396/425hp, 4-speed
1967 Marina Blue Corvette L71 Coupe, Frame Off Restored
2008 Chevrolet Corvette Victory Red w/Ebony interior, 6-speed manual
2020 Yellow Corvette Coupe with 2LT & Z51
2021 Black/Black Chevrolet Tahoe Premier

Comic of the Week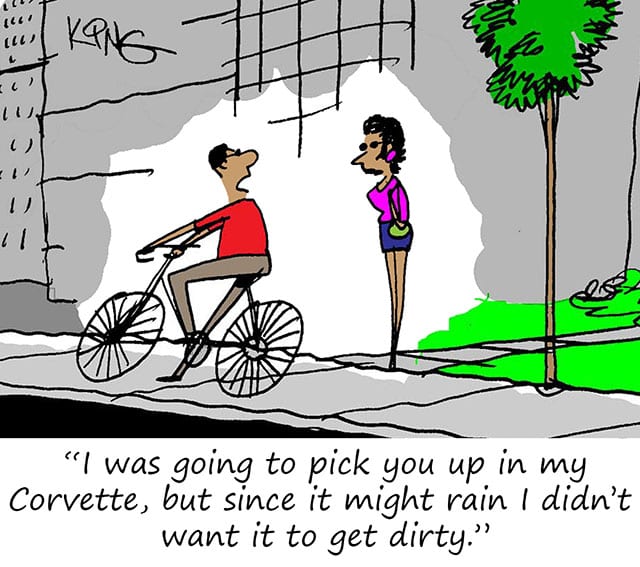 Jerry King Cartoons some random thoughts I'm not shy, I'm just really good at figuring out who's worth talking to.
Once you get past my charm, good looks, intelligence and my sense of humor, I think it's my modesty that stands out.
Whatever you do, always give 100%. Unless you're donating blood.
About Us
The Leader of the Pack for nearly 40 years (est. 1982), in which time Corvette Mike has earned a reputation of unsurpassed integrity, and expertise while becoming one of the world's leading sports car dealers. Dealing in Corvettes, American Muscle cars, Ferrari, Porsche and Jaguar among others, Corvette Mike is your one-stop for your collection and sports car needs.
Mike Vietro
The Leader of the Pack!
(714) 630-0700
V8@CorvetteMike.com
Jeff Romm
Sales Manager
(661) 510-3486
Jeff@CorvetteMike.Com
Troy Worrell
General Manager
(714) 712-0060
Troy@CorvetteMike.Com
Corvette Mike's Service Department