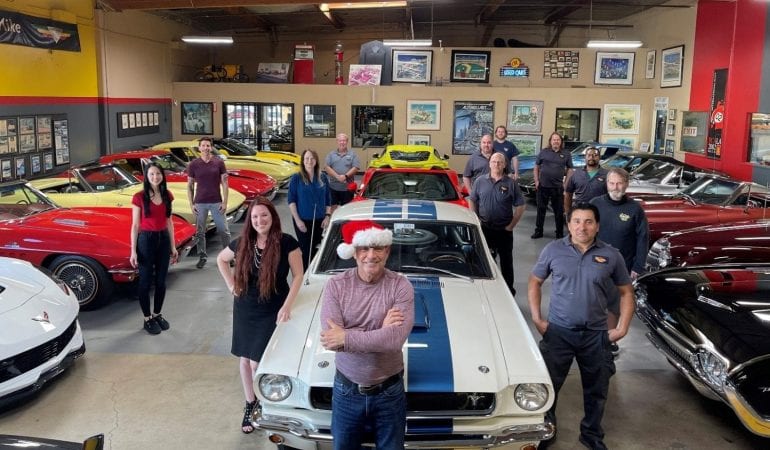 MERRY CHRISTMAS FROM THE CORVETTE MIKE TEAM
December 26, 2020
Corvette Mike's Thundering Thursday
Volume 8-16 • December 24, 2020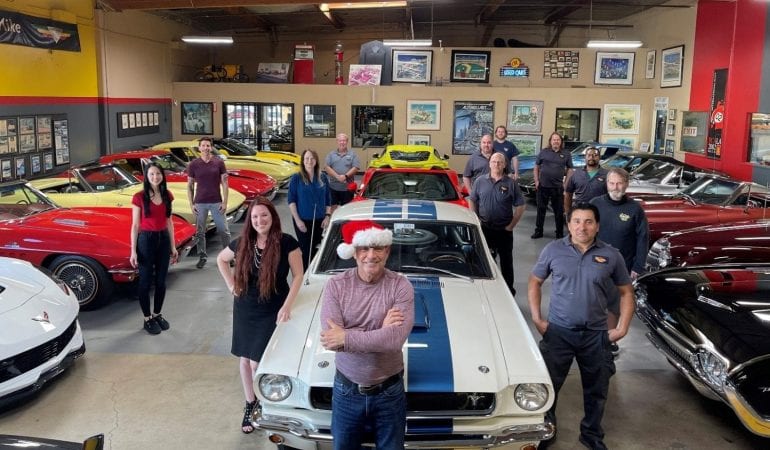 GM extends warranty coverage for C7 Z06
GM issued a document to dealers this week indicating it had implemented the new extended warranty coverage on 2015, 2016, 2017, and 2018 model year C7 Corvette Z06 models. The document says these vehicles "may have a condition where the vehicle may overheat and enter a reduced power mode when driven on a track at sustained high speeds in high ambient temperatures."
The special coverage looks to address this issue and "covers the condition described above for a period of 7 years or 72,000 miles, which occurs first, from the date the vehicle was original placed in service, regardless of ownership." The document also indicates that vehicle owners or lessees who paid for repairs referenced in this special coverage warranty are eligible for reimbursement.
---
Inbound Now!
2000 Viper ACR GTS!
Rare and like new with only 860 miles!
Viper Black w/Black interior, 8.0L/460hp, 6-spd. manual transmission.
With only 860 miles on the odometer, this unrestored original, ACR is not even broken in yet!  Power steering, Brembo brakes, competition suspension, A/C, BBS wheels. From the Kingston collection. One of just 218 ACR models built in 2000.
Priced at: $84,900
---
Weekly Special
2017 Grand Sport Convertible Collector Edition
1 Of 935, and only 15k Miles!
What Mike Likes about this Corvette:
"Here we have a very rare (1 of only 935) and desirable Collector's Edition Grand Sport Convertible in a stunning color combination of (appropriately named) Watkins Glen Gray with Tension Blue racing stripes, hash marks and interior.
Of all the Grand Sports that have been introduced over the years, i think this C.E. makes quite a statement and then some! Possibly like no other before it! Aggressive in looks and performance, with a large dash of flair thrown in for good measure!
This is actually the only '17 C.E. G.S. we've had. That will tell you right there how uncommon they are.
And on a related subject, what a surge we have seen in the price structure of the latest C7 Corvette values! The price escalation of the new mid-engine C8 Corvette has helped spiral upward the value of Corvettes last generation of front engine examples. This particular Collector's Edition was actually a trade-in on one of our pre-production C8 Convertibles.
Don't miss an opportunity to put this one under your tree!"
Corvette Mike V8tro / CM V8tro
Check out our great financing options.  
Happy Throttling!
Apex • Exit • Accelerate!!
As if a Grand Sport Convertible wasn't special enough? How about a Collector Edition Grand Sport Convertible? To commemorate their introduction, a very special C.E. was brought out, and only 935 examples were produced. This one is #852. What you got was a 3LT Packaged, Watkins Glen Gray exterior with Tension Blue hash marks on the fender, Tension Blue stripes, a Tension Blue interior, special engraved plaque on the dash, special G.S. floor mats and some other interesting touches. If you're looking to keep a "low profile", this G.S. is probably not for you. Want to make a statement? Step right up and into this stunning example!
Watkins Glen Gray Metallic w/Black/Blue interior.
Power is produced by the base cars normally aspirated LT-1 engine which put out 460hp and equipped with dry-sump oiling, and mated to the Paddle-Shift automatic transaxle. The brakes are Brembos with 6-piston Black calipers on the front and 4-piston calipers on the rear. Added to this is a rear differential cooler, Magnetic Ride Control, NPP performance exhaust, specific wheels shod with Michelin summer tires, rear wing, and more.
Priced for you at: $66,900!
Trades maybe?
Financing yes!!!
Thrill rides no!!!
Would you like to see your prime collector car example featured here? Just respond this email!
Corvette From The Inside
Signed by Author
Dave McLellan
Corvette Chief Engineer 1975-1992
Price: $25!
Other books and artwork available.
Real Kelsey Hayes Knock offs and Bolt-Ons for sale.
Tires, repro wheels, and caps.
Call for pricing.
Complete Corvette News Collection from Volume 1 Issue 1. Starting in 1957.  Priced at $3,250
We have many duplicate issues so, if you are missing one, or a few, from your personal collection, we have individual issues starting at $20 each based on availability and rarity of the volume.
---
Discounted Parts Table Items
Pictures Available Upon Request.
1956-1962 Corvette Hardtops – Priced from $4,888.
1963-1967 Corvette Hardtops – Priced from $2,000.
1968-1975 Used convertible top assembly. Good condition.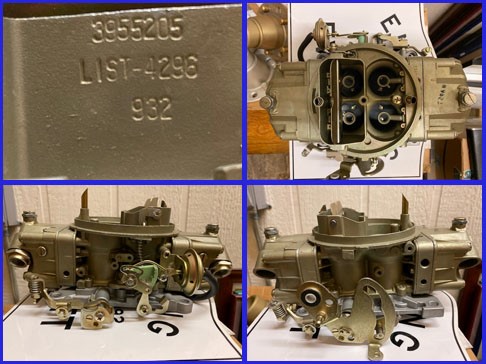 Auctions


More Coming Soon
More Coming Soon

More Coming Soon
Cars on eBay at Auction Pricing
1962 Ford Thunderbird M-Code Landau Hardtop
1965 White Mustang Resto-Mod nicknamed "Vendetta"
1965 Goldwood Yellow Corvette Convertible L76 327/365hp
1965 Rally Red Corvette Convertible L78 396/425hp, 4-speed
1967 Marina Blue Corvette L71 Coupe, Frame Off Restored
2020 Yellow Corvette Coupe with 2LT & Z51

---
Comic of the Week
Some Random Thoughts
Apparently, one in five people in the world are Chinese. And there are five people in my family, so it must be one of them. It's either my mum or my dad. Or my older brother, Colin. Or my younger brother, Ho-Chan-Chu. But I think it's Colin.
Nothing in life is fun for the whole family. There are no massage parlors with ice cream and free jewelry.
My doctor told me that jogging could add years to my life. I think he was right. I feel ten years older already.

About Us
The Leader of the Pack for nearly 40 years (est. 1982), in which time Corvette Mike has earned a reputation of unsurpassed integrity, and expertise while becoming one of the world's leading sports car dealers. Dealing in Corvettes, American Muscle cars, Ferrari, Porsche and Jaguar among others, Corvette Mike is your one-stop for your collection and sports car needs. Visit our online showroom!