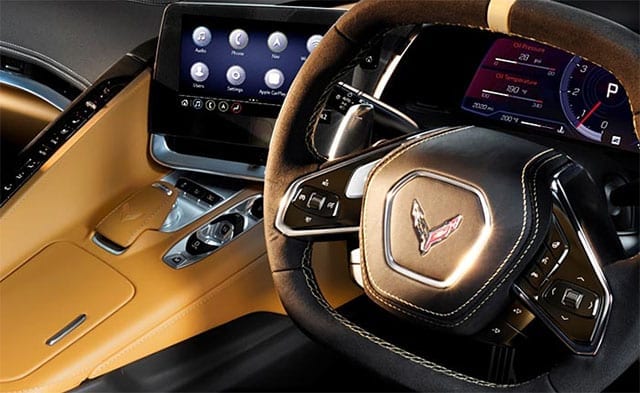 C8 Corvette set to take on European Rivals
May 27, 2021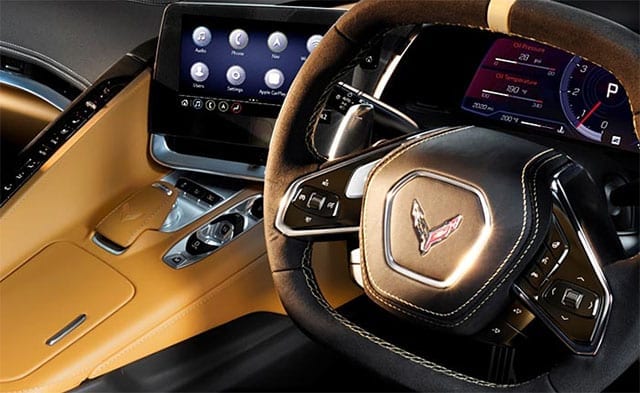 Image courtesy of Corvette Blogger
The C8 Corvette has already taken on the best of the best super cars the world has to offer and done extremely well against them. According to GM, now it will take them on on their own turf.
Last year GM announced that the C8 would start shipping to Europe in the second half of 2021, and they recently reconfirmed that it will indeed arrive in European showrooms in October.
This will be the first time in Corvette history that both a left-hand drive and right-hand drive will be built by Chevrolet. The bad news is that every car shipped out of the US is one less for the US market.
Euro-spec C8's will come with the 2LT trim package and Z51 as standard equipment. The catch is that the standard Euro-Spec C8's will not be available until early 2022, so if you want to be the first to drive around the roundabout in the right-hand seat, you will have to pony up to the Launch Edition. The Launch Edition is loaded with the 3LT trim package and gets several carbon exterior accents combined with interior tweaks like Napa leather upholstery and microfiber velour for the steering wheel and seat surfaces. To sweeten the deal, Chevrolet Europe throws in the Magnetic Ride Control 4.0 suspension system.
There is some bad news for European Spec C8's though; A gasoline particulate filter had to be installed. That means the 6.2-liter V8 produces 20 fewer horsepower (475hp) and 18 lb-ft less of torque (452 lb-ft).
---
YOU CAN WIN A
Win a '61 Corvette Restomod and a 600-hp 2021 Corvette
plus $43K to Pay the Taxes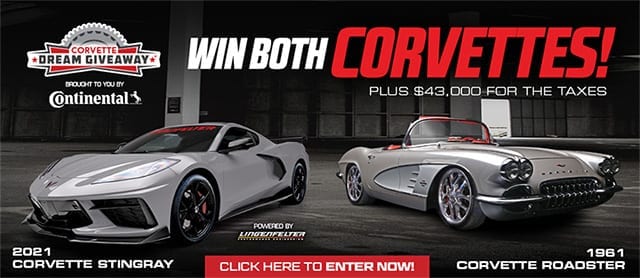 Thundering Thursday subscribers receive Double Entries with donations of $25 or more.
The 2021 Corvette Dream Giveaway is underway and it's your chance to win a 2021 Corvette Z51 Coupe and a LS3-powered 1961 Corvette Restomod, along with a check for $43,000 to pay the taxes.  The loaded 3LT C8 Corvette will have 600-horsepower thanks to Lingenfelter Performance Engineering. Finished in Silver Flare with Red interior, it has an MSRP greater than $93,000. The '61 restomod is also finished in Silver and Red and it features 525 horsepower and a 6-speed manual transmission.  Your contributions help fuel a variety of children and veterans charities and you'll receive Double Entries with donations of $25 or more!
Click Here to get your Entries Today!
---
Owner's Corner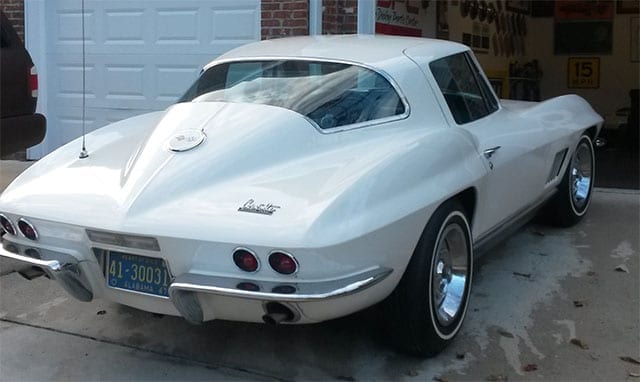 Felix M's Original 1967
Felix bought his Ermine white with a teal  interior 1967 back in 1980 and it has earned a Bloomington Survivor award, NCRS Regional and National Top Flights. It currently has just 61k miles on it and is equipped with matching numbers L79 327/350, 4 speed, am/fm, 3:36 posi rear, power brakes.
Felix M.
Want to be our next Corvette Owner highlighted?
Send Troy@CorvetteMike.Com an email.
---
We are looking for Low Mileage Cars
Looking for 1991 or 1992
Cadillac Fleetwood Brougham
1991-1992 Cadillac 4 door big sedan. Front engine rear drive
Cadillac Fleetwood Brougham d'Elegance
Any year C2 Coupe with 327 and any Transmission
2015-2019 Z06 Coupe
2010-2019 Grand Sport Coupe
2019 ZR1 Coupe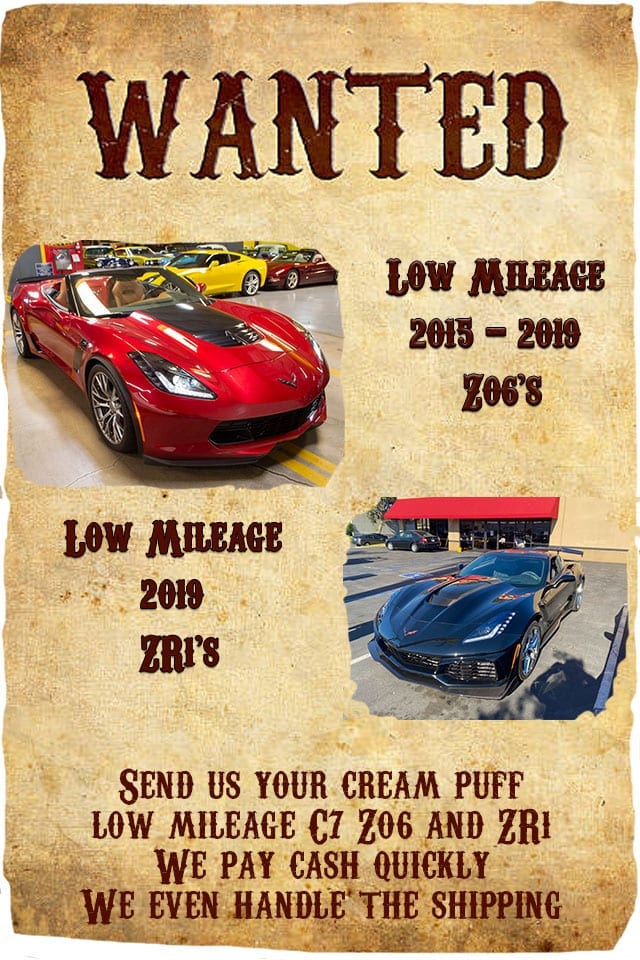 ---
Coming Soon
2017 Grand Sport with 3LT & Z07
With just  4,100 miles!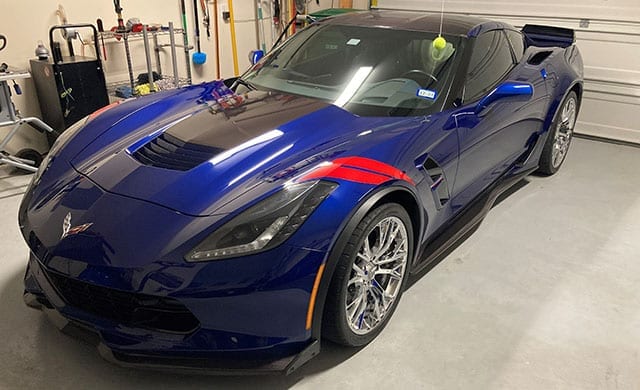 Talk about checking every box! This 4k mile Grand Sport is the highest option example we've ever seen in the highly desirable Admiral Blue! With an M.S.R.P. in excess of $100k!!  Options include 3LT, Z07 Performance Package, Twilight Blue Design Package., Carbon Fiber Dual Roof Package., Visible Carbon Fiber Ground Effects Package. and much, much more!
Call for Pricing
---
Weekly Special
2019 ZR-1 White
With just 3,595 miles!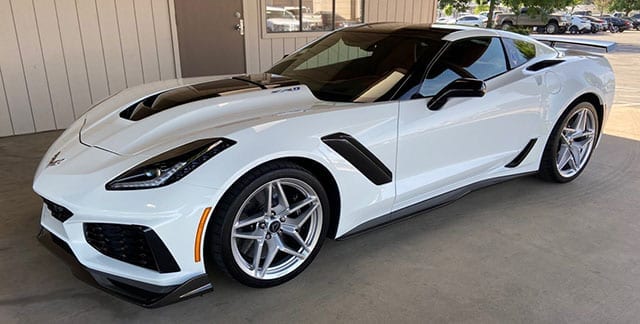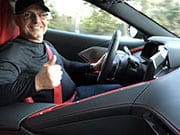 What Mike Likes about this Corvette:
AREA 51 and the BLACKBIRD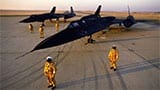 Area 51 was created during the Cold War between the US and the Soviet Union as a testing and development facility for aircraft, including the U-2 and SR-71 Blackbird reconnaissance planes.
Although it opened in 1955, its existence was only officially acknowledged by the CIA in August 2013.
Four months after the CIA's disclosure, President Obama became the first US president to mention Area 51 publicly.
What goes on inside is extremely secret. Members of the public are kept away by warning signs, electronic surveillance, and armed guards.
Annie Jacobsen, who has written about the history of Area 51, told the BBC that some of the world's most advanced espionage programs are at the site.
OK THIS IS ALL GREAT!! 
But what does it have to do with
 WHAT MIKE LIKES:
It's simple the previous owner and fellow Sicilian, Tony B. Flew the SR 71 during his career in the Air Force out of Area 51!!
THATS WHAT I LIKE ABOUT THIS ZR1 AND ILL KEEP SECRET WHAT TONY HAS COMING UP NEXT;  
BUT ILL SHARE IT WITH THE NEW OWNER.
 MAMMA MIA!!  Now that's a Spicey Meat-a-Ball!!
Corvette Mike V8tro / CM V8tro
Check out our great financing options.  
Happy Throttling!
Apex • Exit • Accelerate!!
Trades maybe?
 Financing yes!!!
Thrill rides no!!!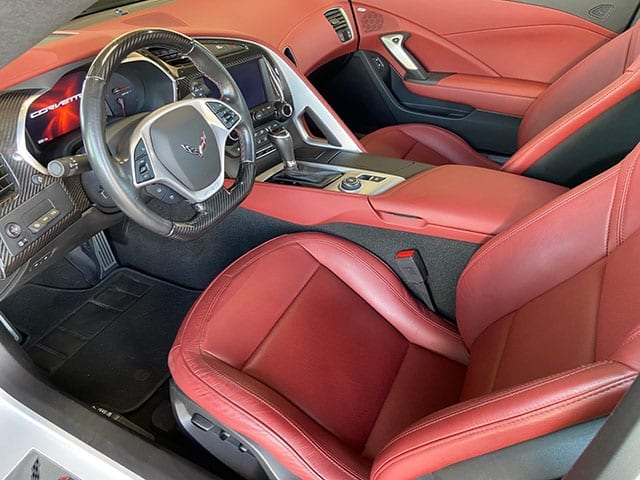 Arctic White w/Spice Red interior
This ZR-1 is loaded with options, including;
3ZR Premium Equipment Group.
8-Speed Paddle-Shift Automatic
6.2L/755hp, Supercharged V8
Carbon wheel center caps.
And more.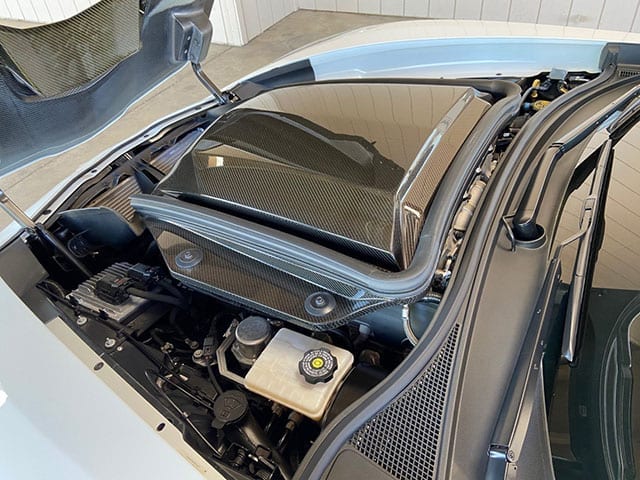 C7 ZR-1's are white-hot right now!
Grab this one before someone else does!
See the 2019 ZR-1 that just sold at Mecum by clicking Here.
Price: Make us an offer and take it home
Would you like to see your prime collector car example featured for sale here?
Click Here to send an email.
We buy and consign.
---
DISCOUNTED PARTS TABLE ITEMS
Pictures Available Upon Request.
1956-1962 Corvette Hardtops – Priced from $4,888.
1963-1967 Corvette Hardtops – Priced from $2,000.
1968-1975 Used convertible top assembly. Good condition.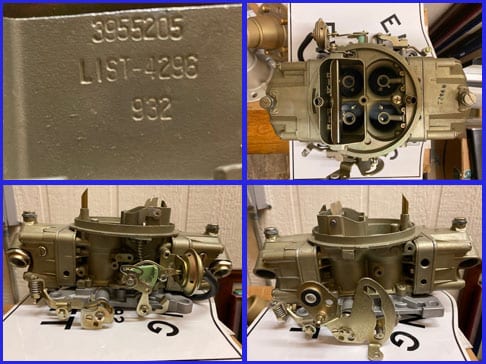 1969 L88 Holley 4bbl carburetor – Completely rebuilt (by Jerry Luck) and ready to install. 3955205 R4296 932. Price: $4,500 $3,500.
---
Auction

More Coming Soon
More Coming Soon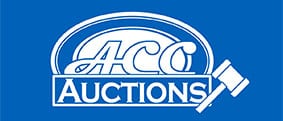 More Coming Soon

More Coming Soon

Cars on eBay at Auction Pricing
1958 Imperial Maroon Jaguar XK150 Drophead
1965 Rally Red 396 Convertible
1969 Fathom Green L71 427/435HP Coupe
1969 Matador Red COPO Chevelle Hardtop
1973 Classic White LS5 Convertible
2004 LeMans Blue Commemorative Edition ZO6
2006 Black Hummer H2 Sema Show Truck
2008 Black Factory Indy 500 Pace Car
2016 Chevrolet Corvette Z06 3LZ
---
Comic of the Week