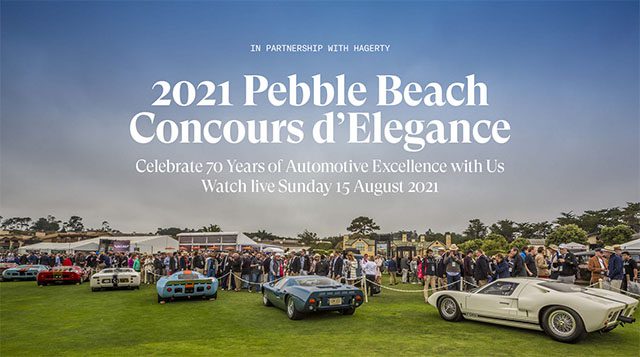 Pebble Beach Automotive Week!
August 16, 2021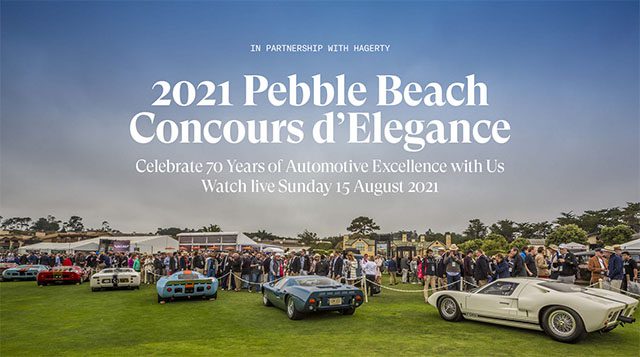 The Hagerty Group, LLC.
the Pebble Beach Automotive Week has started
It is that time again, for the mega car event called the Monterey Car Week & Concours D'elegance. It runs from August 5th thru the 15th this year.
The event dates back over half a century, where only 200 of the best collector cars in the world roll onto the legendary 18th fairway of Pebble Beach Golf Links to be shown and compete. Only a handful of these will receive official recognition for style, technical merit and historical accuracy.
But, the Concours is only the final event in a packed week celebrating the classic automobile! All over Monterey County, classic cars take to streets, golf courses, parks and the world-renowned Mazda Raceway Laguna Seca, surrounding visitors with automobiles from today and yesteryear.
Some of the events still happening include:
    Thursday, August 12:
        Pebble Beach Tour d'Elegance
        Pebble Beach RetroAuto
    Friday, August 13:
        Porsche clun of America Werks Reunion
        The Quail, A Motorsports Gathering
        Pacific Grove Auto Rally
    Saturday, August 14:
        Legends of the Autobahn
        Concorso Italiano
        Concours d'LeMons
        Annual Ferrari Event (Wine Reception)
        Automotive Fine Arts Society Exhibition
    Sunday, August 15:
        Pebble Beach Concours d'Elegance
        Automotive Displays and Debuts at Pebble Beach
Historic Races August 12-15:
        Rolex Monterey Motorsports Reunion at Mazda Raceway Laguna Seca
Auctions: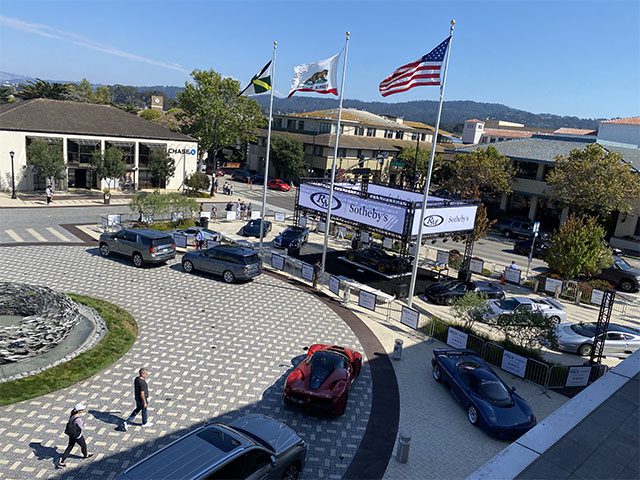 Mecum Auctions, August 12-14
    Russo and Steele, August 12-13
    Bonhams Quail Lodge Auction, August 13
    RM Sotheby's, August 12-14
    Gooding & Company, August 13-14
Mike says that RM Sothebys, Gooding and Co, Bonhams and Mecum auctions
         are getting ready for a $400,000,000 weekend worth of offerings!!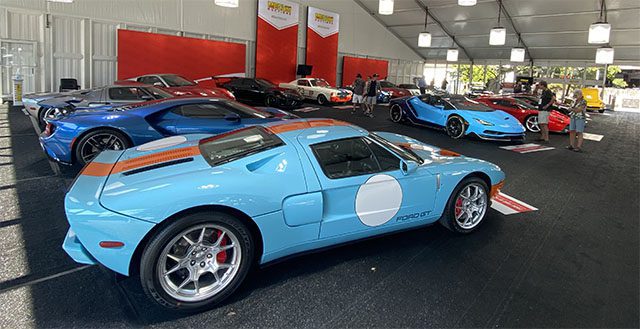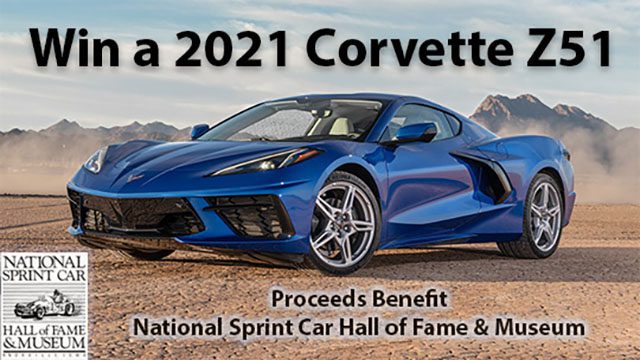 The National Sprint Car Hall of Fame and Museum in Knoxville, Iowa is offering the chance to win a new 2021 Corvette Stingray Z51 Coupe. Powered by the 495-hp 6.2L LT2 V8 and coupled with an 8-Speed dual clutch transmission, the new C8 Corvette is the perfect combination of design and performance. This second-year Stingray Coupe is covered in beautiful Elkhart Lake Blue exterior and features the Sky Cool Gray interior with GT1 seats.
The National Sprint Car Hall of Fame & Museum is a
501(c)(3) not-for-profit organization and Thundering Thursday readers can
get 30% Bonus Entries on ticket packages which start at $25.
 The drawing for the Stingray will be held on Saturday, August 14th so get your tickets today!
---
Corvette Mike Concierge Service
Want help buying a car at an upcoming auction?
Corvette Mike is available, Just Click Here to email him.
---
This year's show will highlight 1953-1973 Corvettes.
---
Owners' Corner
Larry G.'s 2016 & 1975
I am a Ford/Lincoln and Chrysler, Jeep Ram dealer in Delaware. However, growing up my Father and brother had GM dealerships. So GM products were our heart and soul. Especially Corvettes. My brother had a 65 and a 67 coupe. How ironic it is that both of my Corvettes 1975 and 2016 were both traded in on Lincolns. I bought them both without even driving them. So here they are. The 75 convertible has 19,000 original miles and two tops. One of the only years that has a removable black "vinyl" top. The 2016 in Laguna blue has 8,900 original miles. Scheduled for September Show on Ocean City, NJ boardwalk.
Larry G.
---
Want to be our next Corvette Owner highlighted?
Send a picture of your car and a short story to Troy@CorvetteMike.Com.
---
We are looking for Low Mileage Cars
Any year C2 Coupe with 327 and any Transmission
2015-2019 Z06 Coupe
2010-2019 Grand Sport Coupe
2019 ZR1 Coupe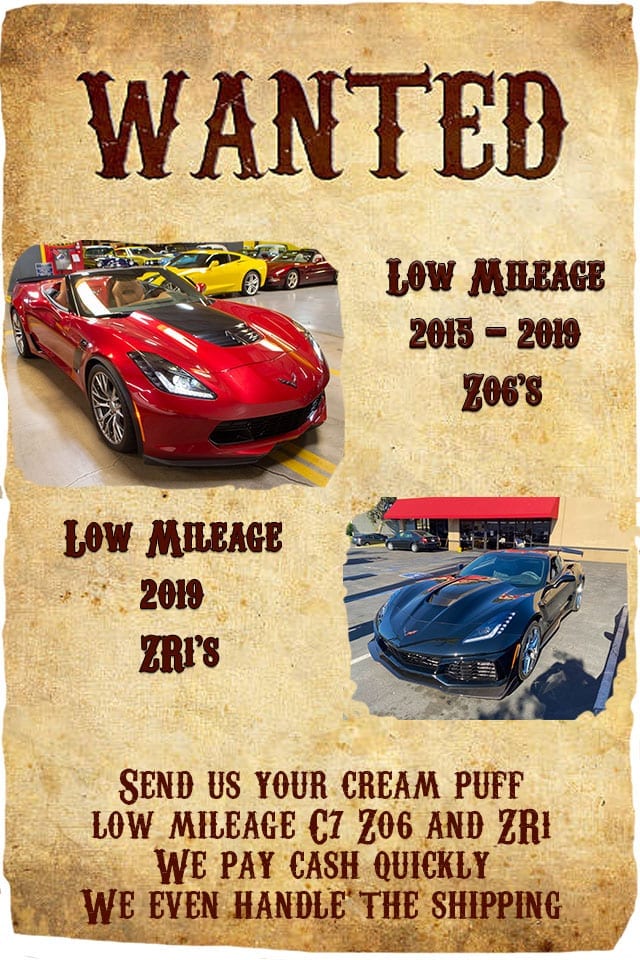 ---
Coming Soon
1963 Split Window Coupe
With 4-speed manual!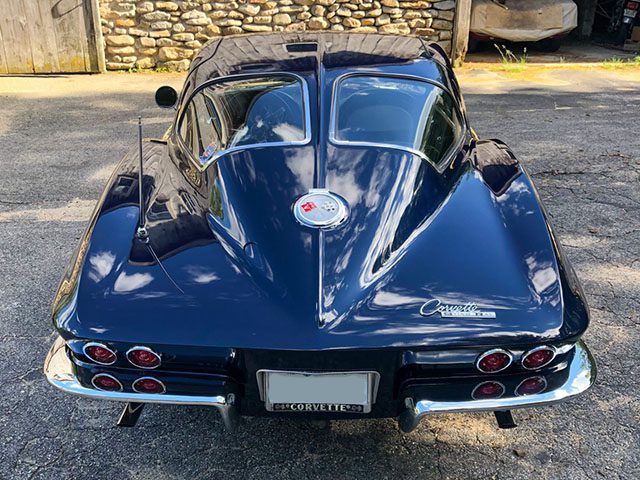 1963 Daytona Blue with Black interior Split Window Coupe.
350/300hp N.O.M., 4-speed manual transmission!
This '63 is one of those rare "driver quality" examples that are getting harder and harder to find! Well, we found one! 
Don't hesitate to put it in your garage before it becomes another $400,000.00 Resto Mod Dream Machine.
Call for Pricing
---
Weekly Special
1996 Grand Sport Convertible
6-Speed Manual!
What Mike Likes about this C8 Corvette Convertible:

"These G.S.'s have always been popular, but I've noticed a recent upsurge in activity.  So, if you've dreamed about having one of these striking collectible Corvettes in your garage, it might be time to go for it!  
Prices are on the rise, and this is one of those you'll look back at in a few years and say; "why didn't I buy that one Mike had!"
After all, Mike nose, he can smell a a good deal a mile away!!"
Corvette Mike V8tro / CM V8tro
Check out our great financing options.  
Happy Throttling!
Apex • Exit • Accelerate!!
Trades – maybe?
 Financing – yes!!!
Thrill rides – no!!!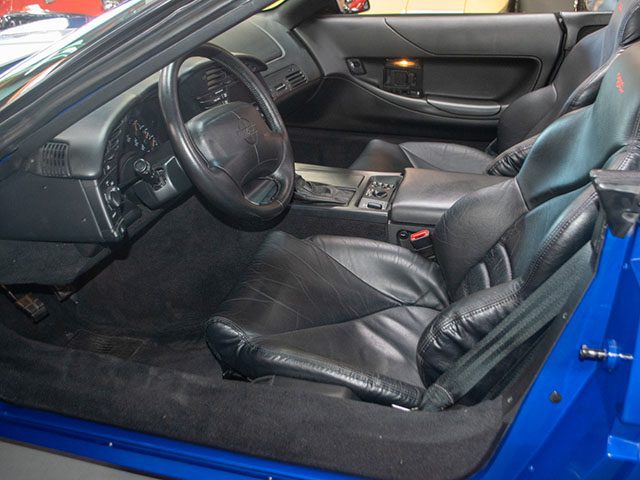 We acquired this beautiful convertible from the original owner who only drove it 19k miles since new.  It's in show condition throughout and is a high scoring N.C.R.S. Top Flight Award winner!  It comes with all books, manuals, window sticker, build sheet, and more!
Admiral Blue w/Black interior, 350/330hp LT-4, 6-speed manual transmission.
Summer Special Price: $52,900!
---
Would you like to see your prime collector car example featured for sale here?
Click Here to send an email.
We buy and consign.
---
DISCOUNTED PARTS TABLE ITEMS
Pictures Available Upon Request.
1956-1962 Corvette Hardtops – Priced from $4,888.
1963-1967 Corvette Hardtops – Priced from $2,000.
1968-1975 Used convertible top assembly. Good condition.
Fully restored 1963 through 1967 factory hardtop restored by Nabers Brothers back years ago and has been in the crate ever since. This was restored specifically for 1966 Nassau blue 427 convertible. Very hard to duplicate and very expensive to restore. On sale this week for $5,000!
---
Auctions
8,700-Mile 2013 Chevrolet Corvette ZR-1 60th Anniversary
1971 Chevrolet Corvette Convertible LT-1 4-Speed
More Coming Soon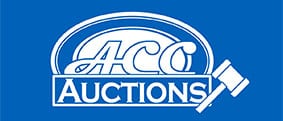 More Coming Soon

More Coming Soon
---
Comic of the Week