Celebrating Corvette Mike's 40th Anniversary
January 30, 2022
I am very proud to announce our 40th-year anniversary. On January 4th, 1982, Mike Vietro established Corvette Mike in Laguna Hills, CA. I want to take this occasion to thank each of you for being part of our success.
I am very grateful to our customers who trusted in us to help them provide high-quality automobiles, services, and products. Not only have you made us a part of your lives but also helped us reach out to the world.
Mike Vietro and the Corvette Mike Team
---
WE'RE BUYING 2023 Z06 Orders And Other DREAM CARS!
Friends, as you all know, we don't fuss with auctions or shuffle cars from other dealers. Our cars come from you.
So, if you are thinning out your collection, let us know!
Click here to email us about your C8 Z06 order or other car(s).
---

---
C8 Experiencing More Constrained Options
This week started off with Chevrolet announcing that the High Wing Spoiler is no longer available due to supply constraints. Now Chevy added the engine appearance and lighting package to the upcoming containment list.
The High Wing spoiler has proved popular ever since the C8 Corvette hit the market, so much so that Chevrolet had to stop offering the spoiler just a few months after C8 production started in early 2020. It wasn't until January 2021 that the spoiler became available again. Fast forward 12 months and supply issues have forced GM's hand yet again.
The engine appearance and lighting package constraint is the result of the supplier discontinuing carbon fiber operations effective January 31st. It is unclear if or when Chevy will find a new supplier. 
---
Here is a brand new Corvette sweepstakes just kicking off this month. With your donation, you are automatically entered to win an Elkhart Lake Blue 2022 Corvette Stingray Convertible!!  This Corvette is well-optioned with Magnetic Selective Ride Control and the Z51 Performance Package while inside you'll find a 3LT Trim Package that includes the Tension Blue/Twilight Blue Nappa leather interior with GT2 seats. Your donations to the Palm Springs Cruisin' Association help fund the Desert Cancer Foundation and Thundering Thursday readers will receive 20% bonus tickets. The Corvette Stingray will be given away later this year on December 17th.
Help the fight against Cancer and get your tickets to win a 2022 Corvette Stingray Convertible today! Click here to enter!
---
Corvette Mike Concierge Service
Want help buying a car at an upcoming auction?
Corvette Mike is available! Simply CLICK HERE to email him, or
email: CorvetteMike@CorvetteMike.Com
---
Want to share your story
in our Corvette Owners' Corner
And get a chance to win $50 Or a
limited-edition Corvette Mike Keychain?
Send a short story and picture of your car to Troy@CorvetteMike.Com.
---
Owners' Corner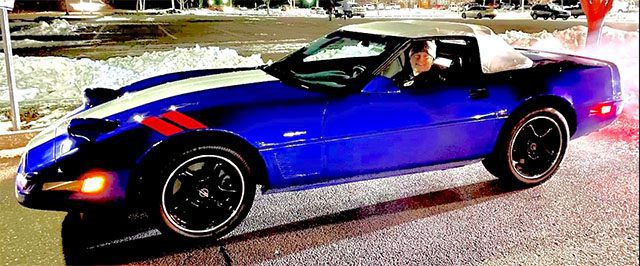 I've had my eye out for a 96 GS since last fall. I Started looking a little harder after I sold my '17 GS to a friend in December. I compiled a list of reputable Corvette resellers and started a thorough search. When I found 117 on your website, it flipped all my switches: low miles, great condition, stock, pedigree, and a convertible. You were easy to work with and reasonable. I've wanted an antique Vette that was a tad more useable than my concours winning 64 coupe but still a good show car with lots of eye appeal. This 96 GS will fill the bill perfectly!
John R.
We buy used cars!
2021 Corvettes wanted!
Top money paid for the right cars.
Submit Your Car today!
Cream puff inventory needed!
Lemons need not apply.
Coming Soon
1957 Dual-Ghia Convertible
Rare, limited edition luxury sports car!
This example has the 315 CI Hemi V8 engine. This vehicle received a complete rotisserie restoration completed in 2018. The full restoration is documented, and photographs are available. This Ghia retains its original matching number engine. It has power steering, power brakes, power windows, seek and search radio, and wire wheels.
Approximately 3000-man hours were spent during the entire restoration time frame to bring it back to its original factory showroom condition. No expense was spared. It has received its AACA Junior, Senior, and Grand National award certificates. It received the W Emmert Swigart Memorial Cup, a national award.
It was also the runner-up for the coveted AACA Zenith Award, given to the best restoration of the 2018 year.
If you want the best Dual Ghia in the world – this is it! The car was fully restored by the knowledgeable team at Whitehall Auto Restorations in Hopkinton Massachusetts to Pebble Beach Concours quality.
Special New Year Price: $595,900
---
1993 40th Anniversary Coupe
Only 39k miles!
We acquired this very nice 40th from a local owner who loved driving it in and around So. CA. The car has only 39k miles on the odometer and has been well cared for.  New tires were recently installed. It's optioned with the aforementioned 40th Anniversary Package as well as a clear roof panel and the highly desirable 6-Speed manual transmission.
Special 40th Anniversary Price: $19,900
---
Loaded 3LT, Z51, with 4 Delivery Miles!
Additionally, it has the Z51 Performance Package, High-Performance Tires, Z51 Rear Spoiler, Z51 Performance Brakes, Performance Exhaust, Front Lift, Magnetic Ride, Carbon Fiber Interior Trim, Trident Spoke Wheels, Body Color Exterior Accents, and more!
Special New Year Price: $119,888
---
Would you like to see your prime collector car example featured Here for sale?
Click Here to send an email.
We buy and consign.
DISCOUNTED PARTS TABLE ITEMS
1966 Wheels, Tires, and Hubcaps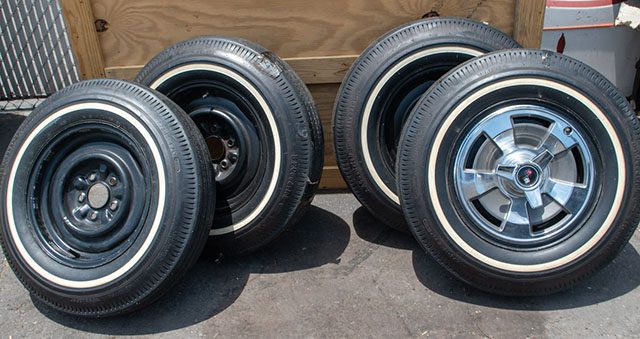 Priced to sell: $2,500
Pictures for the following Available Upon Request.
1961-1962 Corvette Hardtops – Priced from $4,888.
1963-1967 Corvette Hardtops – Priced from $2,000.
1968-1975 Used convertible top assembly in good condition. $Call
---
Auctions

No Reserve: Kelsey-Hayes Knock-Off Wheels
More Coming Soon
More Coming Soon

More Coming Soon


Comic of the Week
some random thoughts
He knows nothing; he thinks he knows everything – that clearly points to a political career.
Everything is funny, as long as it's happening to somebody else.
Nobody goes there anymore because it's too crowded.