Is The C8 Easy to Steal?
February 11, 2022
Celebrating Corvette Mike's 40th Anniversary
I am very proud to announce our 40th-year anniversary. On January 4th, 1982, Mike Vietro established Corvette Mike in Laguna Hills, CA. I want to take this occasion to thank each of you for being part of our success. I am very grateful to our customers who trusted in us to help them provide high-quality automobiles, services, and products.
Mike Vietro and the Corvette Mike Team
---
Does a C8 Convenience Feature Help Thieves?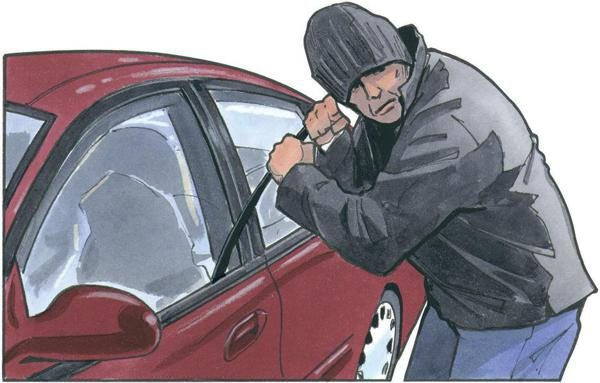 Courtesy of CarTrade
The C8 Corvette is one of the hottest selling cars with the wait still being over a year for certain models. Even with the high demand for the Corvette, thefts are very rare; we are talking less than .1%. One of these reasons is the demand for used parts is low, but the other is the built-in security features.
Rick Conti just posted a video about how this Corvette Convenience Feature makes the new C8 easy to steal. The problem is that the first example involves leaving the car running while you leave it somewhere unattended. I am sure there are places in the USA where you can do this safely and have the car still there when you return, but sadly I am not sure where that is nowadays.
The above method is true of every car, but this is where Chevrolets' added feature comes into play. If you turn off your Corvette without the fob being present, the C8 will allow you to restart it one time with the fob still not being present. I see this as a safety feature in case your fob loses connectivity at a very inopportune time. Let's say your fob has a low battery and you stall on railroad tracks. This feature would allow you to start the car once to get off the tracks. Or the passenger has the fob and goes into a store. You turn off the car waiting for them and are now stuck wherever you turned off the car until they return.
The simple solution to prevent your car from being stolen, lock it when you leave it. This not only turns off this feature, but it also sets the alarm.
---
Win a 2022 Corvette IMSA GTLM Champion Edition
C8.R Convertible Plus Racing Prize Package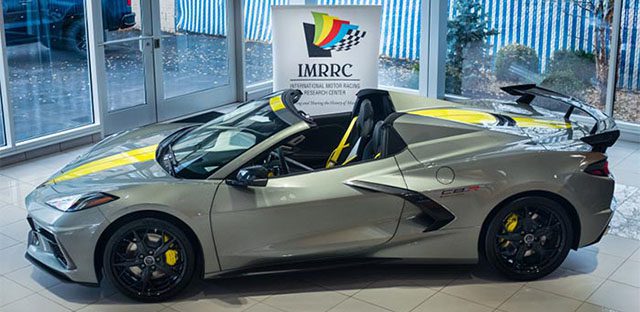 The International Motor Racing Research Center (IMRRC) at Watkins Glen is a 501(c)(3) charitable organization that collects, shares, and preserves the history of motorsports. They have just launched their 2022 annual fundraising campaign and are offering a 2022 Corvette IMSA GTLM Championship C8.R Edition Convertible as the Grand Prize! When you make a donation to the IMRRC you are automatically entered to win the car, plus season race tickets at Watkins Glen and the two-day Corvette Owner's School at Ron Fellows Performance Driving School at Spring Mountain.
Thundering Thursday subscribers can get 25% BONUS ENTRIES with donations of $25 or more and the winner will be announced this December.
---
Corvette Mike Concierge Service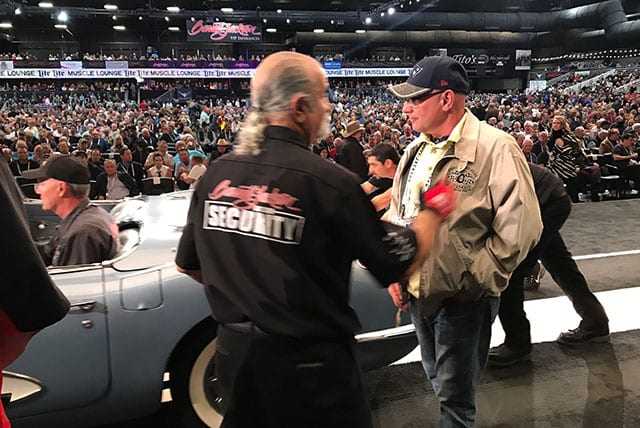 Want help buying a car at an upcoming auction?
Corvette Mike is available! Simply CLICK HERE to email him, or
email: CorvetteMike@CorvetteMike.Com
---
Owners' Corner
January $50 drawing Winner
tell us your most memorable Corvette Story
Steve S..
I am 69 years old. In 2018, my wife of 25 years passed away from a 2 year battle with Pancreatic Cancer. I always wanted a Corvette, but she had no interest in having one.
About a week before she passed, when we knew the end was near, she could barely speak. She pulled me close to her and said "When I am gone, please get your Corvette".
After a 12 month search, I was able to find what I was looking for, a 2005 Convertible 6spM with Z51 package. It had only 24k miles and the price was right. When I signed the papers, tears started pouring from my eyes, thanking her for her blessing this.
Since that time, I have become active in Corvette Annapolis, and this past year was elected to the presidency.
I love my car, and could not believe it took me this long to obtain one.
Steve S.
---
Coming Soon
1963 SWC
#'s Matching 327/340hp, 4-speed
Riverside Red w/Black interior
We acquired this awesome example from a very good collector client of ours up in Northern CA. The car has undergone what would be described as a "frame-on" restoration. The paint is stunning, the interior excellent, the #'s matching 327/340hp small block is nestled in a highly detailed and correct engine bay. And the frame is clean and original! Extensive receipts tell the tale! 
Price: 1963 Hottest Year!
Moving Target! Price Changes Daily
---
New Stock
1958 Panama Yellow & Powerglide
Rare, very correct C1!
283/230 with the correct engine and power glide 2-speed automatic
While only 455 came out of the factory paint booth in St Louis in 1958, Panama Yellow is rare indeed. It could be one of only a 100 plus built as such sporting that transmission, we would wager that most of you have never seen one in person.
And with '58 Corvette's being so rare and desirable, a Panama Yellow '58 with a Powerglide is a top collectors choice. Very nicely restored and sorted by a fanatic Corvette Collector for his wife. Unfortunately, she likes her Lexus more. Her loss your gain. Go find another one. 
This is what Mike Likes!!
---
Loaded 3LT, Z51, with 4 Delivery Miles!
Arctic White with Natural Dipped Interior.
This 3LT 2022 C8 Convertible is absolutely loaded with all the 3LT options.
Additionally, it has the Z51 Performance Package, High-Performance Tires, Z51 Rear Spoiler, Z51 Performance Brakes, Performance Exhaust, Front Lift, Magnetic Ride, Carbon Fiber Interior Trim, Trident Spoke Wheels, Body Color Exterior Accents, and more!
Special New Year Price: $119,888
---
Would you like to see your prime collector car example featured Here for sale?
Click Here to send an email.
We buy and consign.
DISCOUNTED PARTS TABLE ITEMS
1966 Wheels, Tires, and Hubcaps
Priced to sell: $2,500
Pictures for the following Available Upon Request.
1961-1962 Corvette Hardtops – Priced from $4,888.
1963-1967 Corvette Hardtops – Priced from $2,000.
1968-1975 Used convertible top assembly in good condition. $Call
---
Auctions
More Coming Soon

More Coming Soon
More Coming Soon
---
Comic of the Week