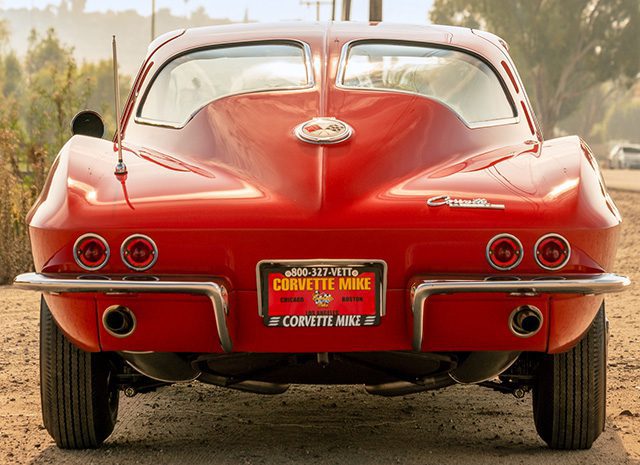 Corvette Racing wins Six Hours of Monza
July 14, 2022
wanted and will pay a pirate's ransom for the right car
Must be a 1963 Red Split Window Coupe 340 HP or better with or without Awards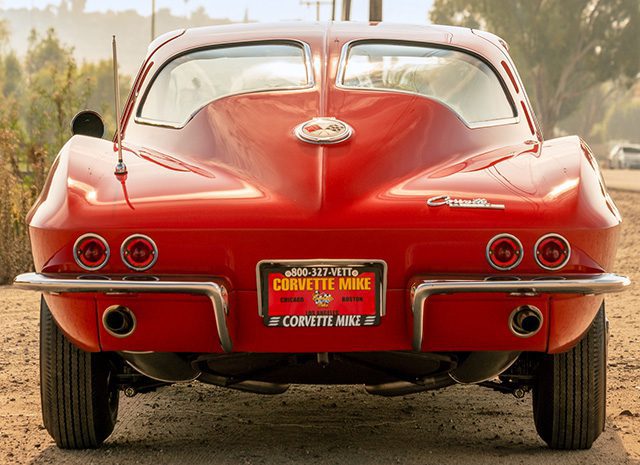 Got a really, really nice 1963 SWC in Red?
We are looking for one and will pay top dollar in cash.
714-630-0700
CorvetteMike@CorvetteMike.Com
---
WE'RE BUYING 2023 Z06 Orders
And Other DREAM CARS!
Friends, as you all know, we don't fuss with auctions or shuffle cars from other dealers. Our cars come from you.
So, if you are thinning out your collection let us know!
Click here to email us about your C8 Z06 order or other cars.
---
Corvette Racing Shocks Ferrari with
fuel-saving victory

Photo Credit: Copyright: © 2020 Barry Cantrell
Corvette Racing made its maiden World Endurance Championship race at Monza a successful one, as Tommy Milner and Nick Tandy scored a fuel-saving victory in the Six Hours of Monza on Sunday.
The No. 64 Mobil 1/SiriusXM Chevrolet Corvette C8.R completed 181 laps to win the LMGTE Pro class. Second place was 19.412 behind in the No. 52 AF Corse Ferrari 488 of Miguel Molina and Antonio Fuoco. Third place was No. 51 AF Corse Ferrari 488 of Alessandro Pier Guidi and James Calado.
The podium was the second in four WEC races for Corvette Racing in 2022. The team finished second at the 1,000 Miles of Sebring, but failed to podium at Spa or Le Mans.
"I can't believe it," Milner said. "The Ferraris seemed to be a lap better than us on fuel than what we could do. The team gave Nick a fuel number that seemed impossible to me, but he was just barely making it. At some point, I guess they thought they couldn't go and we were sitting here thinking they had it in the bag. Obviously that wasn't the case."
---
Win A 70th Anniversary Corvette Z06 Convertible with Z07 Package
The Detroit Auto Dealers Association Education Foundation is offering the opportunity to win a 70th Anniversary 2023 Corvette Z06 Convertible featuring the Z07 Performance Package.  The 2023 Z06 is the hot new Corvette with a 5.5-liter DOHC naturally-aspirated V8 engine capable to revving to 8,600 RPM while the super sticky Michelin R-spec tires can help propel you from 0-60 mph in just 2.6 seconds.  The winner of the Z06 Convertible will be announced on September 25th and there is a $75,000 cash option available.
Bonus tickets are available to Thundering Thursday readers so
get your tickets today by Clicking Here!
---
This Weeks Owners' Corner
Fred B's 1973 Silver 454 Big Block, 4 speed

This is my 1973 Silver 454 Big Block, 4 speed Coupe. I had a 1977 C3 Corvette before, and after I "graduated" to a 1986 Yellow Coupe, I still desired a C3 notch back car, but this time with a big block. I live in Kentucky and found two that might fit the bill. So I took off a day in the summer of 1996 and went and look at both cars. One in Portsmouth, Ohio the other in Cincinnati, Ohio. I settle on the one in Cincinnati, it was a lower mileage car 41,000 and it looked structurally in real good shape. On my second trip up to purchase it, I took along a person who had done a frame-off restoration with me to verify it was a sound car. Upon his inspection he said the only thing wrong with the car was it had been repainted, and was painted "dry" [not enough carrier in the paint for self leveling before it was dry] He also said that If I wasn't going to buy it, he would. I am the fourth owner of the car. The first owner was a woman, who was a hospital nurse administrator, who drove it for 19 years to and from work in the spring through fall months, 39,400 miles. The second owner stuck it in a barn for 6 years and only drove it 60 miles. The third owner put the remaining miles on the car. In 1996-97 the car was repainted [what you see in the picture] It was a showroom job. Boots Autobody, in Lexington, Kentucky. The interesting history of the car since is that it was in the Evolution Display in Nashville and Bowling Green during the 2003 50th Anniversary Show. It got a Celebrity Choice Award in the same year by Bob Clift at the National Corvette Museum. It has been a display car twice at the National Corvette Museum; once in the St Louis Assembly Plant Exhibit [in 2007] and the second time in the World's Only Threes Exhibit. That is because the only 1983 Corvette in Existence is on permanent loan to the museum by GM. Cars displayed were 53, 63, 73 [my car], 83 [the one and only] 93,and 03. It was also featured in America's Sports Car Magazine in regards to the Exhibit.  It was on display again in the 60th Anniversary Evolution Display at the National Corvette Museum in 2013. The banners in the picture are from the National Corvette Museum from when the car was on display in the World's Only Three's Exhibit. 51,292 miles presently on the clock. When the car has been displayed, its been with a set of rally wheels. I am a lifetime member of the National Corvette Museum.
Afred B.
---
July Specials
1963 Split Window Coupe
Bloomington Gold Awarded
Riverside Red w/Red interior, 327/360hp fuel injected, 4-speed
This car truly represents both the pinnacle of U.S. car design and one of the most desirable American sports car investments.
This rare split window Corvette comes with one of the rarest and most popular color combinations, Riverside Red w/Red interior and it has the most desirable high performance drive train option; the 360hp Fuel Injected 327 V8 backed up by a 4-spd. manual transmission with 4.11 Positraction rear end.
---
1963 Split Window Coupe
Stunning and Top Flight awarded, frame-off restoration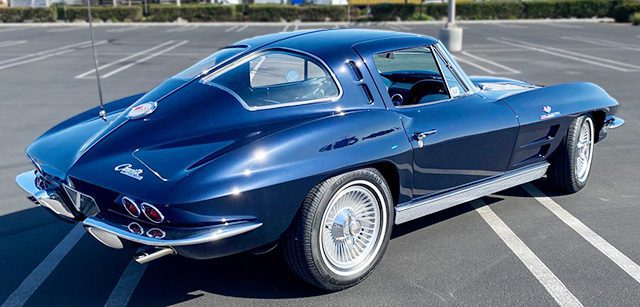 Daytona Blue w/Dk. Blue interior, fuel injected, 327/360hp, 4-speed
This fuel injected split window has been in our wheelhouse since the mid-80s. Mike Vietro personally flew to Bloomington Indiana and bought this car in 1985 from its 2nd owner.
It has been previously owned by two prominent collectors and has recently returned to our stable! Fully restored and well sorted this split window is one of the very few that have been certified as such by CCAS with its original factory stamped injected motor. Daytona Blue with its matching Dark Blue interior is striking to say the least.  And the paint is nearly flawless, with great application and the proper amount of metallic to stand up to the best of them.
---
1969 C.C.A.S. Certified L89 Coupe
Frame-off restored, Bloomington Gold Award Winner
Heavily Documented 
Monza Red w/Black interior, L89 427/435hp, 4-speed
Certified original L89 engine still residing under the hood, rare with factory side exhaust, frame-off restored, Bloomington Gold Award winner, heavily documented with the original Window Sticker, Tank Sticker, Protect-O-Plate, Corvette Order, Dealer Invoice for the legendary Nickey Chevrolet in Chicago, IL., Owner's Kit and more!
If ultimate street performance was up your alley, then you do not need to look any further than RPO L89. This got you the L71 427ci Tri-Power big block, but with aluminum heads! This was the trick setup for the street for those in the know. But apparently there weren't too many who knew back then, as only 390 units were produced in '69. The awesome Monza Red example shown here being one of them! And not only is this a highly coveted and very collectable L89, but it's also equipped with factory side mounted exhaust! This makes it ultra-rare!
---
Auctions

1978 Green Toyota FJ-40 Land Cruiser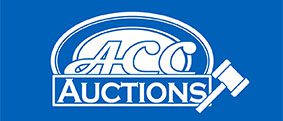 More Coming Soon
More Coming Soon
---
Comic of the Week