An Unmatched Tradition of Automotive Excellence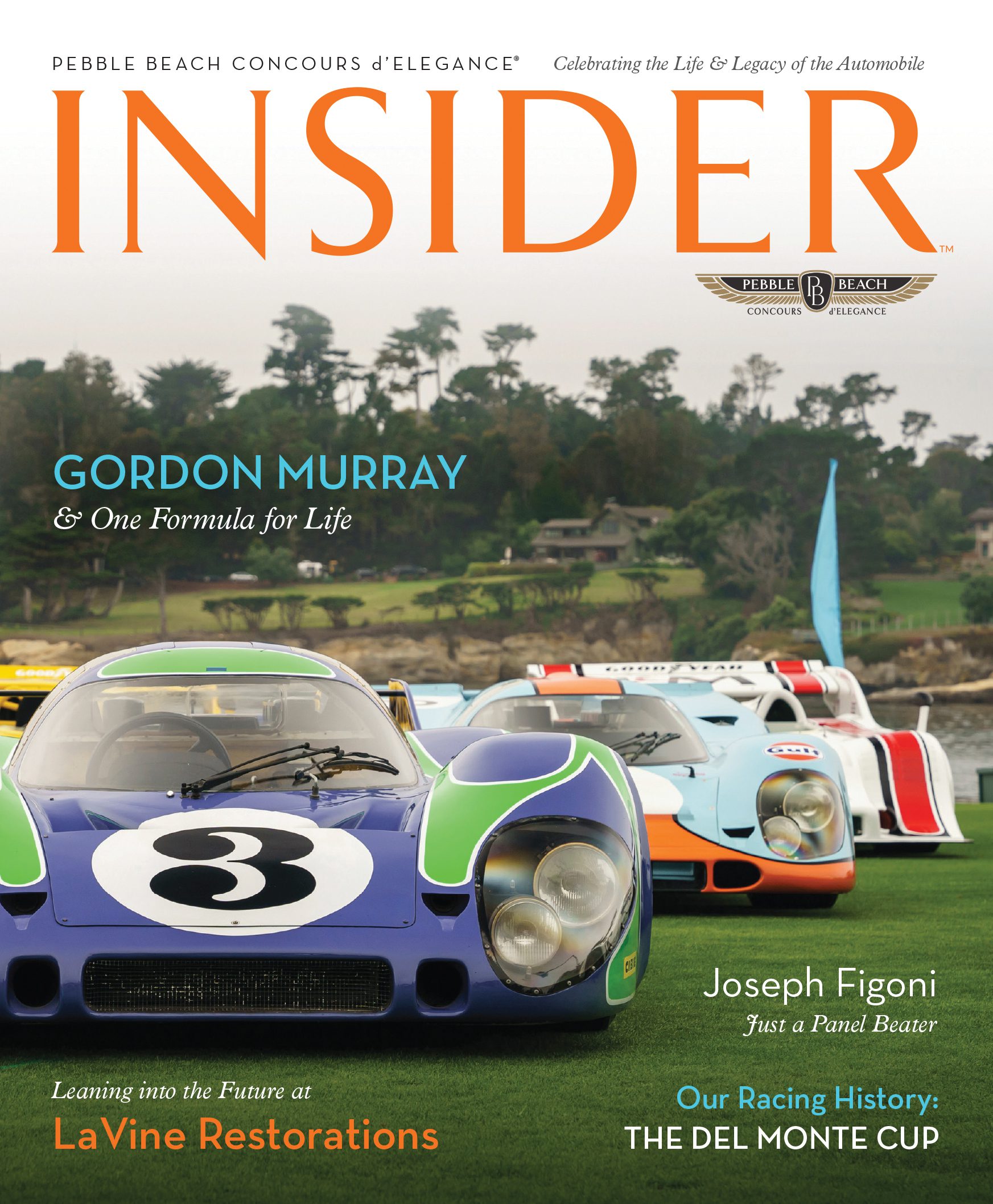 ---
Featured in our Summer Issue of the INSIDER…
---
MY LIFE IN CARS

Gordon Murray as designer, engineer, racer — and almost rock star— shares his one formula for life.

THE DEL MONTE CUP

When we speak of early auto racing on the Monterey Peninsula, most people immediately think of the road races that were held on the roads of Pebble Beach from 1950 to 1956. In this INSIDER, we explore racing on the Monterey Peninsula from 1903 to 1907

LaVINE RESTORATIONS & THE NEXT GENERATION

"I recognized what my mom and dad had built, and I just couldn't let it end." — Travis LaVine

BEHIND THE WHEEL: THE 1000 MIGLIA EXPERIENCE

Four days, seven Emirates, one hundred cars and over one thousand kilometers.
Purchase Tickets to the 72nd Pebble Beach Concours d'Elegance