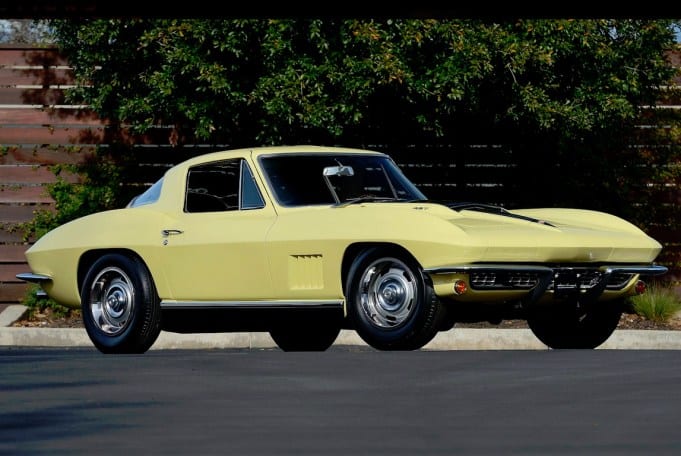 Anniversary and Last Gold of the Year
September 19, 2018
To celebrate 5 years of publishing our weekly mailing; Thundering Thursday, we have a special contest. If you can answer this question, you will be entered into a drawing to win a free oil change, or our giveaway package containing a signed copy of the book "Zora", Corvette Mike T-Shirt and magic duster.
The question is: How many 1967 L88 Coupes still have their born with engine.
Reply to this email with your answer to be entered into our contest. We will randomly pull one winner on next Monday.
________________________________________________________
Bloomington Gold Charlotte will be at the Hendrick Motorsport Complex in Charlotte, NC October 12 & 13th.
Did you miss out on the Bloomington Gold show in June? Well you have another chance to have your car judged, show off your Corvette, and/or just come and experience this event.
The theme this year is The Sharks: 1968-1972, with some of the best sharks on display in the Gold Collection. Bloomington Gold will also offer judging for Gold Certification, Survivor and Benchmark to all years of Corvettes.
As usual, there will also be Corvette Education forums, Tours of the Hendrick Museum, Corvette Vendors and Queen City Corvette Show.
________________________________________________________
Just in, the 2019 ZR1 is one of Road & Track's finalists for 2019 Performance Car of the Year.
Car and Driver just published their Lightning Lap 2018 results and the ZR1 was the second fastest car, only outdone by the Porsche 911 gt2 RS Weissach ($294,250 base price) . The 2019 ZR1 was quicker than other super cars like the McLaren 720S ($288,845 Base), Lamborghini Huracan Performante ($274,390 Base), Ford GT ($450,000 Base) and Porsche 911 GT3 ($144,650 Base)! See the full article by clicking here.
For our loyal customers – Consignments Net YOU More!!
You get the $$$ and we do all the work for you!!!
Garage too full?
Have one or more cars to sell?
Same day cash! Running or not!!!
For approved collections, Mike will visit personally. Contact him at Sales@CorvetteMike.Com
Click Here to submit your car!
Discounted Parts Table Items
Pictures Available Upon Request.
1956 – 1960 Corvette Hardtop – Charcoal/Red. Price: $5,995 $4,888
1967 Corvette Red Line Tires. 7.75 x 15 Firestone Deluxe Champion Red Line Tires. Complete set of 4. For judging purposes only. Price: $995 $685
1991 ZR-1 Owner's Kit – Complete and like new. Price: $650 $375. Two sets available at this price.
1957 Corvette Fuel Injection Unit – taken off of a '57 Corvette engine, completely rebuilt and is ready to use. Part #7014520. Price $5,500 OBO (make us an offer).
1968-1969 L88 Holley 4bbl carburetor – Completely rebuilt (by Jerry Luck) and ready to
install. 3925519 R4054A 861. Price: $4,500 $3,500.
Coming Soon!

1958 previously owned by Rich Mason, Restored, Top Flight, Big Brake, Fuelie.
Featured Corvette of the Week

This very original SWC came to us from a collector client in Northern CA. Originally sold out of Capital Chevrolet in Sacramento, CA. to a farmer (believe it or not!). It even comes with the California Black Plates!

Sebring Silver (originally Tuxedo Black) and Red interior. Other than the re-paint, new seat covers (originals included) and radial tires, the car is absolutely beautiful and shows to be very correct.

#'s matching 327/300hp, 4-speed manual. It's been expertly maintained and everything works, including the clock!
Stock #: 6074 – Price: $114,888