2020 C8 PRICE MAY BE NEAR C7 PRICE
December 31, 2018
A new rumor, based off interviews with former GM VP Bob Lutz, states that the new mid-engined C8 Corvette will come with a price just a bit above the current C7 Vette. In his Dear Bob column, in the latest issue of Road & Track, Lutz said the goal will be to "sell the C8, version for version, at a little more than the C7." He previously said in a discussion with Autoline he believed the C8-generation Corvette would start at around $5,000 more than the current car.


Lutz also reiterated this to Road and Track, that the superfast variants will come out two to three years later and cost more than $100,000, just like today's phenomenal ZR1.
Although he's retired, Lutz still receives plenty of inside information from his former employer.
Other rumors say the C8 reveal may be delayed by six months or so. The new information states that unveiling will be this summer at its own standalone event, or as early as May.
For Our Loyal Customers
Consignments Net YOU More!!
You get the $$$ and we do all the work for you!!!
Garage too full?
Have one or more cars to sell?
Same day cash! Running or not!!!
For approved collections, Mike will visit personally.
Discounted Parts Table Items
Pictures Available Upon Request.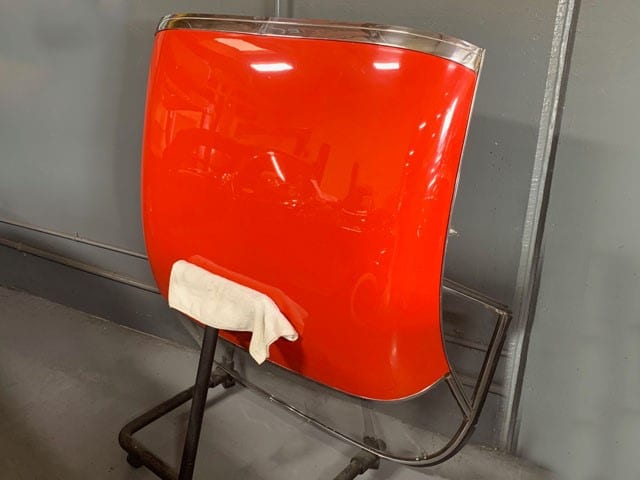 1961/1962 Roman Red hardtop. Price $4,300
1956 – 1960 Corvette Hardtop – Charcoal/Red. Price:

$5,995

  $4,888
1967 Corvette Red Line Tires. 7.75 x 15 Firestone Deluxe Champion Red Line Tires. Complete set of 4. For judging purposes only. Price:

$995

  $685
1991 ZR-1 Owner's Kit – Complete and like new. Price:

$650

$375. Two sets available at this price.
1957 Corvette Fuel Injection Unit – taken off of a '57 Corvette engine, completely rebuilt and is ready to use. Part #7014520. Price $5,500 OBO (make us an offer).
1968-1969 L88 Holley 4bbl carburetor – Completely rebuilt (by Jerry Luck) and ready to install. 3925519 R4054A 861. Price:

$4,500

$3,500.
Inbound NOW!

2019 Grand Sport Coupe with 800 Miles
Black/Black 2LT Automatic
Christmas priced at $64,328.55!
Trades accepted. Excellent financing.
Featured Cars of the Week
2007 Ron Fellows Z06 Coupe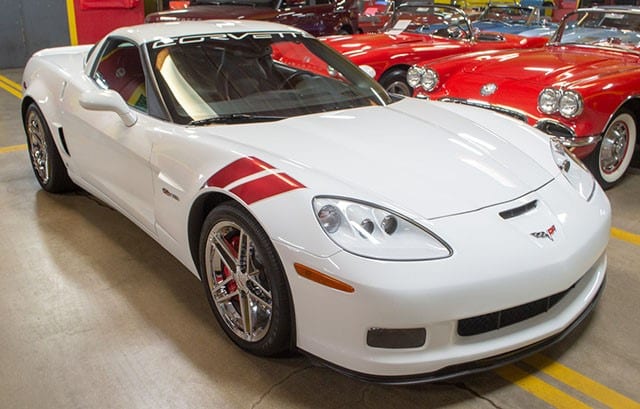 The example presented here is #15 of 399. It's in pristine condition throughout, having traveled only 3,700 miles since new!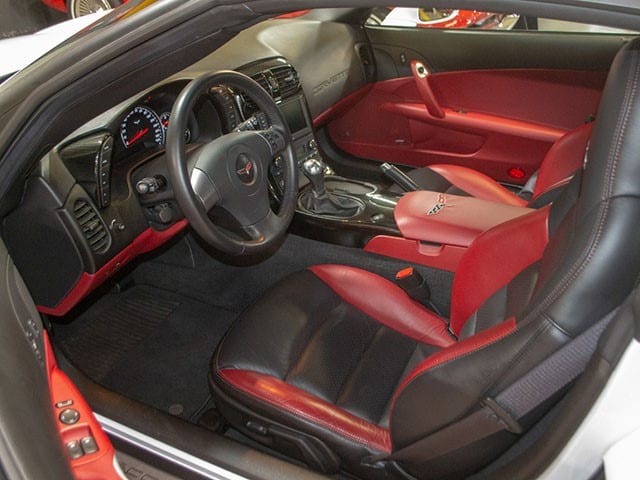 The car is loaded with options including the 2LZ Equipment Pkg. which included seat mounted side airbags, power telescoping steering column, auto-dimming mirrors, heated seats, Delco/Bose CD/Satellite audio system and more.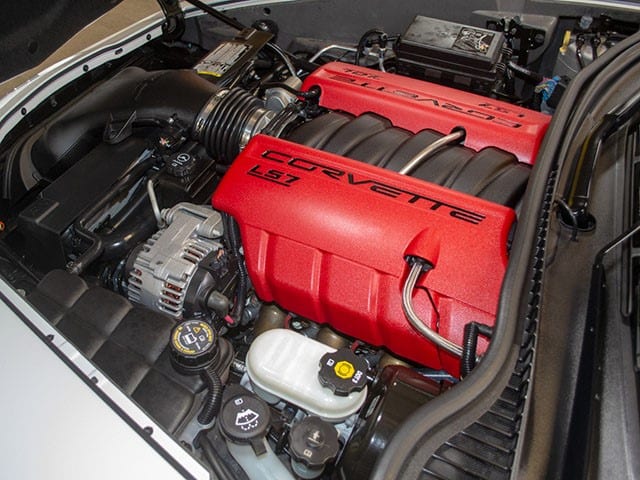 Ron Fellows GT1 Edition ZO6 are rare and we seldom get one in. We were lucky to snag this one. So don't miss your opportunity to be this rare ZO6's next caretaker!
Stock #: 6113 – Price: $49,900 $44,444

Cars Listed on eBay at Auction Pricing
1956 Venetian Red/Red with 265/225hp 3-Speed
1960 Red Resto-Mod with LS2 and 6-Speed
1962 Red Roman Red, 327/340hp, 4-Speed
1963 Sebring Silver/Red 327/300hp, 4-Speed
1966 Tuxedo Black Conv. Silver interior, L72 427/425hp, 4-Speed
1967 Rally Red/Red, L79 327/350hp 4-speed
2005 LeMans Blue Coupe 1SB Automatic
2013 Audi Q7 3.0T S line Prestige AWD, Automatic
2017 Corvette Racing Yellow Z51 Coupe With 1,600 Miles
Comic of the Week