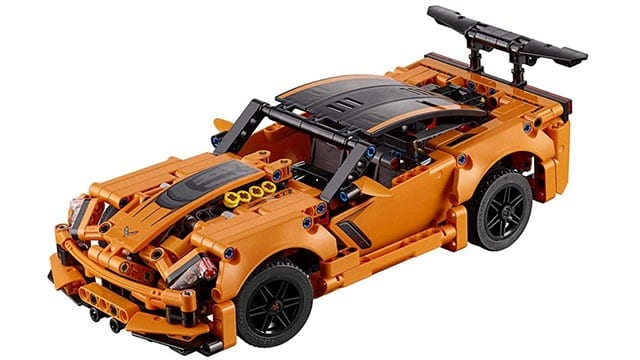 NEW 2019 ZR1 FOR THE KID IN US ALL
January 5, 2019
So, you want to get a new 2019 Corvette ZR1 to play with? Well Lego has you covered!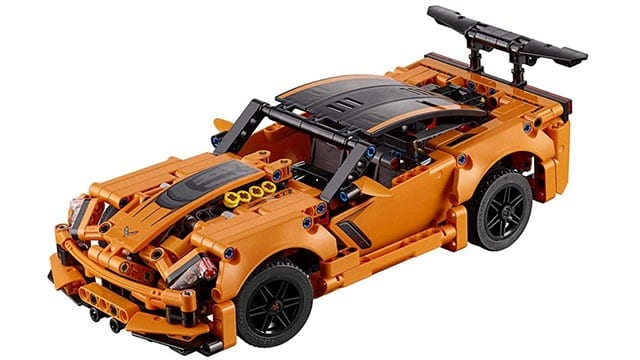 The latest Lego Technic kit portrays the 2019 Chevrolet Corvette ZR1 and it's available now.

Figuring out what to do with all that money you got from returning gifts that you really did not want? Well Lego understands and for just $49.99 you can have your very own 2019 ZR1, some assembly required. The Lego ZR1 measures 11 inches long and 4 inches wide, so you may have to lose some weight to fit inside it. You will also have to follow the instructions to place all 579 Lego pieces in the right order. But when you are done, you will have your very own Corvette ZR1 in an orange color that recalls the car's Sebring Orange Metallic hue.

The various components even include visible moving pistons for the replica 6.2-liter LT5 supercharged V-8 engine, as well as working steering. At the rear, the Corvette ZR1's ZTK performance package is represented with a Lego version of the road car's massive rear wing.
For Our Loyal Customers
Consignments Net YOU More!!
You get the $$$ and we do all the work for you!!!
Garage too full?
Have one or more cars to sell?
Same day cash! Running or not!!!
For approved collections, Mike will visit personally.
Discounted Parts Table Items
Pictures Available Upon Request.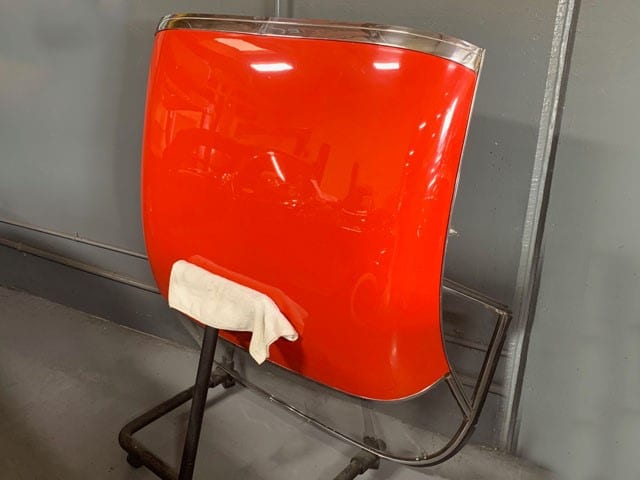 1961/1962 Roman Red hardtop. Price $4,300
1956 – 1960 Corvette Hardtop – Charcoal/Red. Price:

$5,995

  $4,888
1991 ZR-1 Owner's Kit – Complete and like new. Price:

$650

$375. Two sets available at this price.
1957 Corvette Fuel Injection Unit – taken off of a '57 Corvette engine, completely rebuilt and is ready to use. Part #7014520. Price $5,500 OBO (make us an offer).
1968-1969 L88 Holley 4bbl carburetor – Completely rebuilt (by Jerry Luck) and ready to install. 3925519 R4054A 861. Price:

$4,500

$3,500.
Inbound NOW!
2006 Ford GT with 1,802 Miles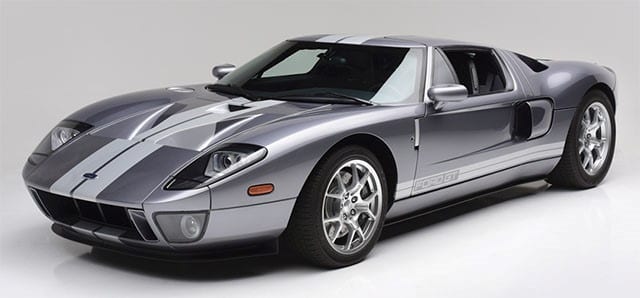 New Years priced at $299,900!
Way More Fun, and Stable, Than the Ride on The Dow Jones.
Trades accepted. Excellent financing.
Featured Car of the Week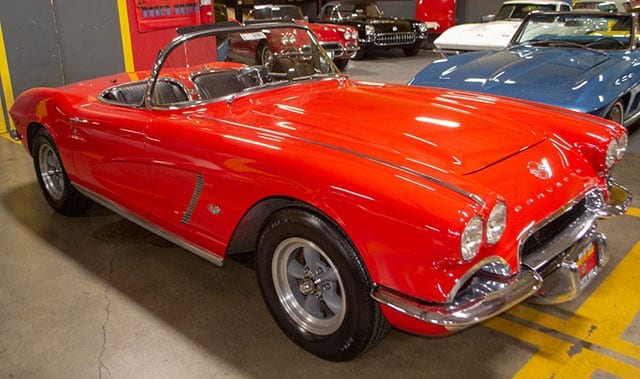 Just in and won't last. Roman Red w/Black interior!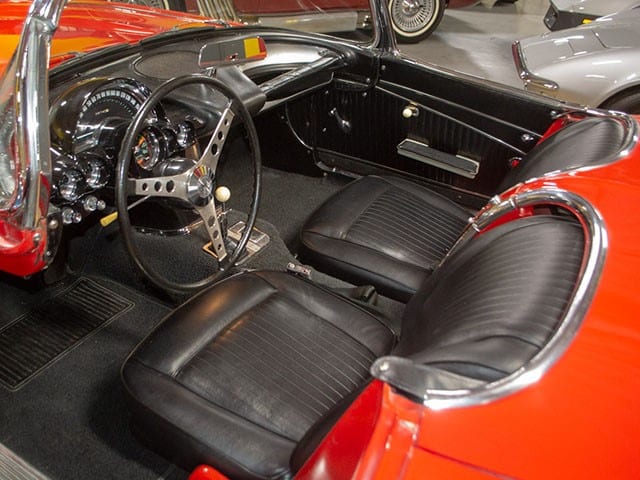 Great driver and a good candidate for the ever popular Resto Rod Custom Crusaders!!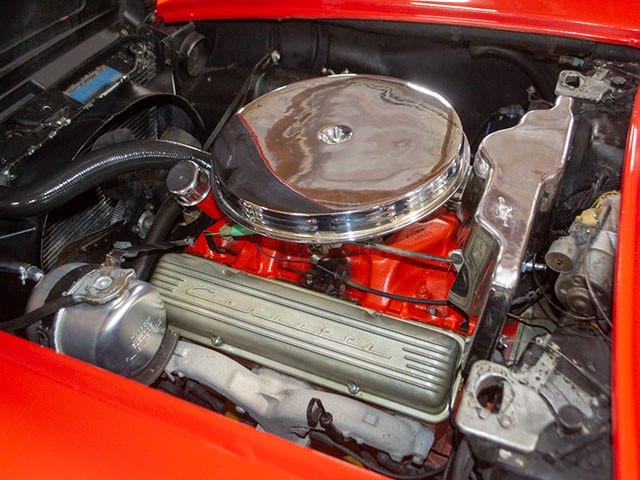 327/250hp, 4-speed manual transmission.

Stock #: 6108 – Priced to sell: $49,900 $43,555 – Act NOW, Good Till 1/4/19 @ 5:00pm!

Cars Listed on eBay at Auction Pricing
1956 Venetian Red/Red with 265/225hp 3-Speed
1960 Red Resto-Mod with LS2 and 6-Speed
1962 Red Roman Red, 327/340hp, 4-Speed
1966 Tuxedo Black Conv. Silver interior, L72 427/425hp, 4-Speed
1967 Rally Red/Red, L79 327/350hp 4-speed
2005 LeMans Blue Coupe 1SB Automatic
2007 Ron Fellows Z06 With 3,769 Miles, #15 of 399
2013 Audi Q7 3.0T S line Prestige AWD, Automatic
2017 Corvette Racing Yellow Z51 Coupe With 1,600 Miles
Comic of the Week