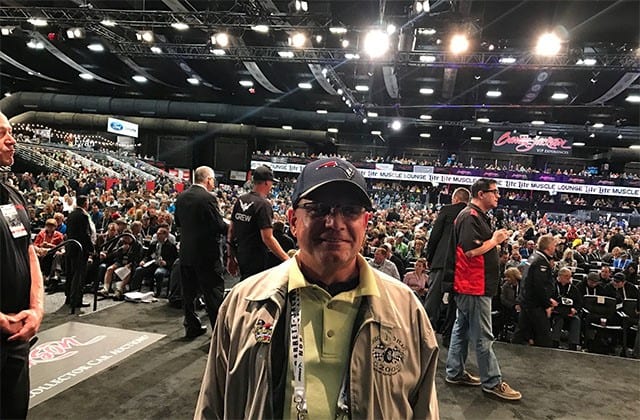 ARIZONA AUCTION WEEK
January 25, 2019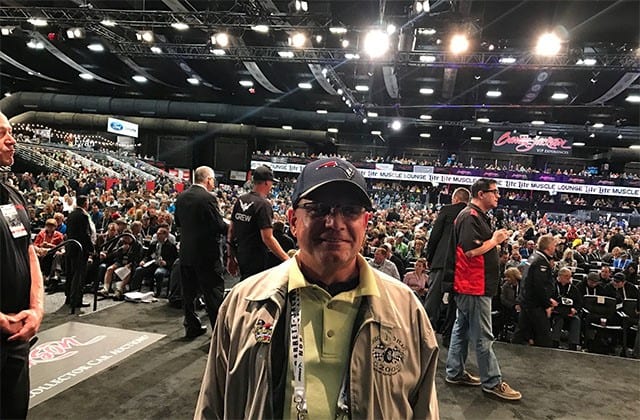 Early results are in for this year's Arizona Auction Week, and the classic car market is strong. There is still some after auction deals working, but so far $254 Million has changed hands.
Here are the numbers per auction:
Barrett-Jackson achieved a stunning $131.6m, selling around 1,800 cars. The top-selling car was a 2019 Ford GT Heritage Edition coupe, VIN 001, selling for $2.5m to benefit the United Way for Southeastern Michigan.
Gooding & Company sold over $48.2m with a 1963 Ferrari 250 GT SWB Berlinetta fetching $7.595m.
RM Sotheby's sold about $37m with 131 cars changing hands. A 2,900-mile 1985 Ferrari 288 GTO sold for $3.36m and a 1948 Tucker 48 sedan sold for $1.6m.
Bonhams sold around $16.1m what a 1951 Maserati A6G/2000 Spider selling for $2.755m.
Worldwide Auctioneers sold $9.5m with a 1959 Mercedes-Benz 300SL Roadster selling for $990,000.
Russo and Steele have not released final numbers, but preliminary numbers are around $11.8m.
For Our Loyal Customers
Consignments Net YOU More!!
You get the $$$ and we do all the work for you!!!
Garage too full?
Have one or more cars to sell?
Same day cash! Running or not!!!
For approved collections, Mike will visit personally.
Discounted Parts Table Items
Pictures Available Upon Request.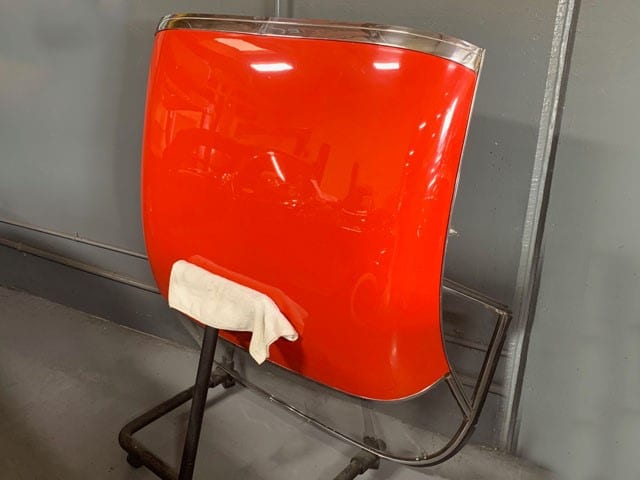 1961/1962 Roman Red hardtop. Price $4,300
1956 – 1960 Corvette Hardtop – Charcoal/Red. Price:

$5,995

  $4,888
1991 ZR-1 Owner's Kit – Complete and like new. Price:

$650

$375. Two sets available at this price.
1957 Corvette Fuel Injection Unit – taken off of a '57 Corvette engine, completely rebuilt and is ready to use. Part #7014520. Price $5,500 OBO (make us an offer).
1968-1969 L88 Holley 4bbl carburetor – Completely rebuilt (by Jerry Luck) and ready to install. 3925519 R4054A 861. Price:

$4,500

$3,500.
Inbound NOW!

2018 Callaway SC 757 Convertible.
Both 3LZ and Z07 Packages!
Very limited production.
Long Beach Red w/Jet Black interior.
Callaway GenThree TVS2300 Supercharger.
Callaway Carbon Engine Covers with SC757 Emblems.
Callaway TripleCooled Intercoller System.
Callaway Surround Hood Trim Ring.
Callaway High Flow Intake System.
757 hp @ 6500 rpm
777 lb-ft @ 4500 rpm
Z06 MSRP: $118,475
Callaway SC757 Package: $22,000
Buy this car before we let the world know about it for a huge discount.
Trades accepted. Excellent financing.
Featured Car of the Week
What Mike likes about this car:
"This 65 reeks the 60's. The day I fell in love with Corvettes a red 65 coupe gassed up at the Mobil station I worked at.  This car will deliver performance and fond memories!!"
Fully documented and frame on restored 1965 Rally Red Corvette Coupe with Red interior.

The original Shipper shows an MSRP of $4,930 as well as detailing factory options and specifications. Additional documentation includes a Protect-O-Plate and owner's manual as well as a binder containing receipts, information, and a 1996 Noland Adams appraisal report.
Matching numbers 327/365hp engine with transistor ignition (HL code), 4-spd. transmission and Posi-traction rear end. This car was ordered to go fast and is a radio delete car.
       Stock #: 6087 – Priced to sell: $75,500 $70,488
Act NOW, Good Till 1/28/19 @ 5:00pm!
Cars Listed on eBay at Auction Pricing
1956 Venetian Red/Red with 265/225hp 3-Speed
1960 Red Resto-Mod with LS2 and 6-Speed
1962 Red Roman Red, 327/340hp, 4-Speed
1966 Tuxedo Black Conv. Silver interior, L72 427/425hp, 4-Speed
1967 Rally Red/Red, L79 327/350hp 4-speed
2005 LeMans Blue Coupe 1SB Automatic
2007 Velocity Yellow Convertible Automatic
2013 White Porsche Cayenne S, Automatic
2013 Audi Q7 3.0T S line Prestige AWD, Automatic
2017 Corvette Racing Yellow Z51 Coupe With 1,600 Miles
2019 Black/Black Grand Sport Coupe Coupe With 800 Miles
Comic of the Week