CORVETTE MAY GET ACTIVE AERO AND RIDE HEIGHT
June 27, 2019
MidEngineCorvetteForum.com has uncovered a new patent describing movable deflectors working in conjunction with adjustable ride height.



General Motors has been filing a few patent applications lately around active aero components. The patents do not specify any one car for them to be used on, but the graphic shows them on a C7 Corvette. This would lead us to believe that the first car to get them would be the C8.
The abstract for this latest tech outlines a system that includes sensors to monitor the position of the active aero components on the car, both front and rear, and their relation to the ground. The real interesting part is that this comprehensive active aero system won't simply move vents and spoilers but also adjust the vehicle's ride height, front and rear independently, to optimize performance.
---
Inbound Now!
1958 Corvette Convertible.  Meticulously, frame off restored and featuring a 283/270hp engine with dual quad carbs and 4-spd. transmission. One of the prettiest color combinations ever offered; Snowcrest White w/Silver coves and Red interior.
Priced at: $119,580.58
Trades accepted. Excellent financing.
---
Featured Car of the Week!
One of only 20 produced and one of only 10 in Blade Silver.
What Mike likes about this car:
"Let's say you want to complete the ultimate Corvette Performance Collection. Well this piece of the puzzle is probably missing. And it's highly unlikely that you will ever unearth one. Well, here's your chance. And it's brand new. This CSR (Jake) is our first one ever.
It's right up there in rarity with the '67 L88. And we all know how that is coveted.
What do I really like? Having something so rare as this on the showroom floor for customers to see.
Please come visit us and see for it for yourself!!  Happy Throttling!  Apex • Exit • Accelerate!!"
~CM V8tro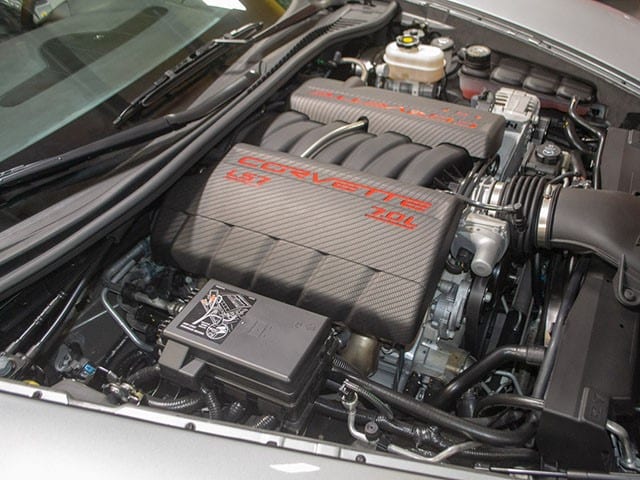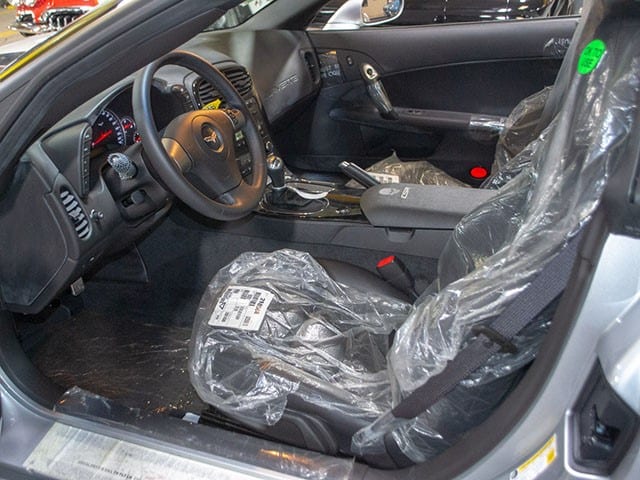 The CSR Competition Sport Package was built for the owner who attends driving schools and track events. The edition was available in both Z06 and Z51 coupe configurations and featured performance options like the differential cooler, NPP exhaust and heads-up display.
Trades maybe?
Financing yes!!!
Thrill rides no!!!
---
Upcoming events:
2019 NCRS Convention July 14-19
Greenville, South Carolina
C4 ZR-1 Gathering during Hot August Nights in Reno, NV.
3 days of C4 ZR-1 events
August 7-11 2019
Pebble Beach Automotive Week:
Pebble Beach, Monterey and Carmel, CA
August 13-18
Pre-Reunion Races at Laguna Seca
August 9-10
Automobilia Monterey
August 12-14
Corvettes at Carlisle
Aug 22-25
Carlisle, PA
2019 National Corvette Museum 25th Anniversary Celebration
And Hall of Fame Induction
Aug 28-31
Have a special event coming up? Let us know and we will let others know.
---
Zora Arkus-Duntov
The Legend Behind Corvette
Signed by the author Jerry Burton
Price: $25 $15!
Other books and artwork available.
---
DISCOUNTED PARTS TABLE ITEMS
Pictures Available Upon Request.
• 1956-1962 Corvette Hardtops – Priced from $4,888.
• 1963-1967 Corvette Hardtops – Priced from $2,000.
• 1968-1975 Used convertible top assembly. Good condition.
• 1957 Corvette Fuel Injection Unit – taken off of a '57 Corvette engine, completely rebuilt and is ready to use. Part #7014520. Price $5,500 OBO (make us an offer).
• 1968-1969 L88 Holley 4bbl carburetor – Completely rebuilt (by Jerry Luck) and ready to install. 3925519 R4054A 861. Price: $4,500 $3,500.
---
Cars Listed on eBay at Auction Pricing
1960 Red Resto-Mod with LS2 and 6-Speed
1966 Milano Maroon w/Black interior, L72 427/450hp, 4-speed
1967 Rally Red, Red Int, L71 427/435hp 4-Speed
1967 Marina Blue Corvette 300hp Auto
1970 Twilight Blue Oldsmobile 442 W30 Convertible
1999 Plymouth Prowler, Prowler Purple w/Slate Interior Convertible
2001 Pontiac Firebird Trans Am Convertible
2006 Ford GT Heritage Edition, Heritage Blue/Orange, 3,914 Miles
2013 White Porsche Cayenne S, Automatic, AWD
2013 Audi Q7 3.0T S line Prestige AWD, Automatic
Comic of the Week