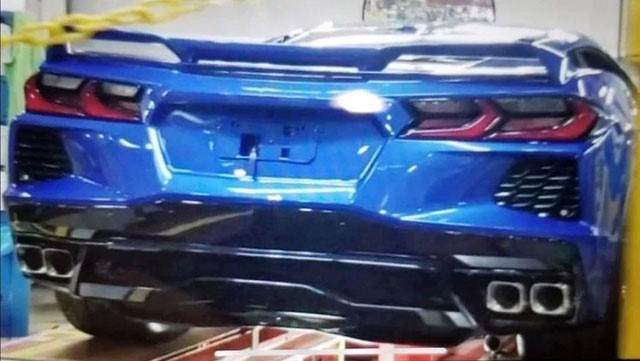 WATCH THE LIVE REVEAL OF THE NEXT GENERATION CORVETTE
July 18, 2019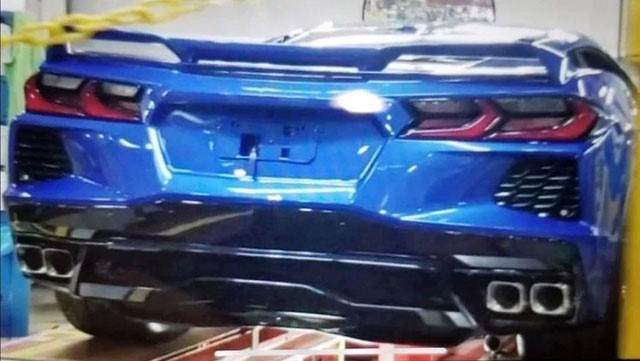 Live coverage begins at 7:30 p.m. PDT
Click Here to View.
The Lost Corvette Raffle
A few years back, we talked about the 36 Corvette collection found in a Manhattan parking garage. At that time, nobody knew what would become on the collection.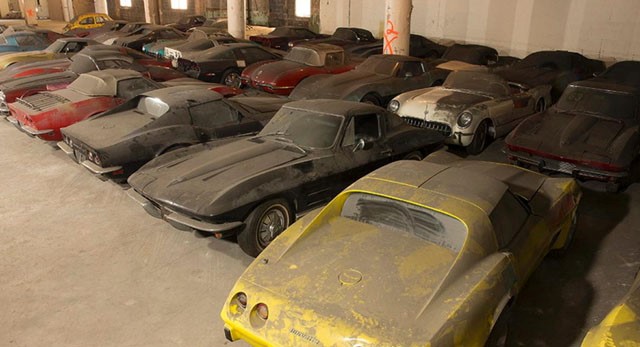 Originally, the collection was put together by VH-1, as a contest prize.  A Long Island carpenter was the winner in 1988 and sold them to Pop artist Peter Max. Max planned to use the cars as an art project, which probably would have turned them into artwork rather than the original condition they are now. However, not long afterward, Max had some financial issues, and the cars were left alone, over time earning the nickname the "Lost Corvettes."
Well it seems Max sold the collection to the co-owner of the Gotham Comedy Club, Chris Mazzilli, and two New York City real estate families, the Hellers and the Spindlers.
The collection has been cleaned up, but some of the cars did suffer a bit of damage in the wake of some careless movers who didn't understand what exactly they were moving, but most are now restored, requiring only light work to return them to their original condition. This is all thanks to a new organization, "Corvette Heroes," started by Mazzilli, the Hellers and the Spindlers. The plan now is to raffle off each Corvette, one-by-one, in a national sweepstakes to benefit charity.
---
We buy used cars!
Cream puff inventory needed!
Lemons need not apply.
Consignments Net YOU More!!
You get the $$$ and we do all the work for you!!!
Garage too full?
Have one or more cars to sell?
Same day cash! Running or not!!!
For approved collections, Mike will visit personally.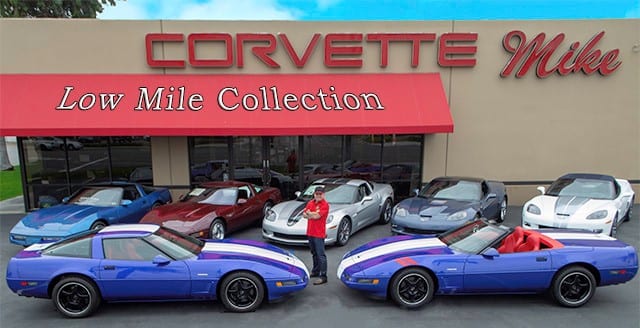 Inbound NOW!

1969 Corvette L36 Convertible!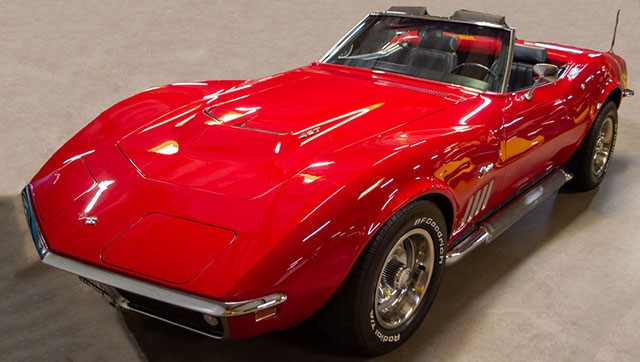 Here's a very sharp and very quick big block that you can take anywhere and have a blast doing so! It comes with a Re-built 427 Big Block (N.O.M.), 4-Speed Manual transmission, Power Brakes, Power Steering, Side Exhaust and both tops.
Priced at: $34,500
Trades accepted. Excellent financing.
---
Featured Car of the Week
1996 Grand Sport Convertible
Triple Crown Award winner!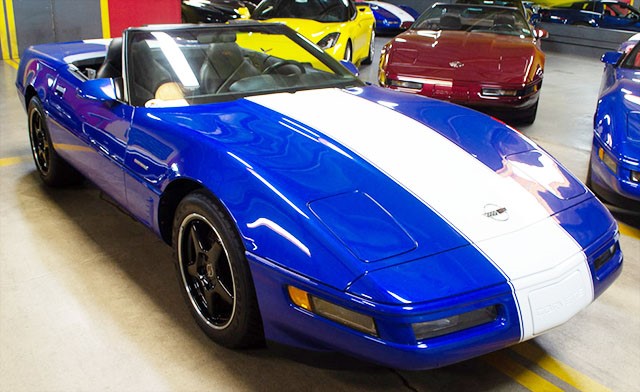 What Mike likes about this car:
"With ZR-1 production ending the previous year in '95 and C4 production as a whole coming to an end in '96, Chevrolet wanted the fourth generation Corvette to go out with a bang!  And that's what they did!  For those of us that always felt the fourth generation Corvette never got the R-E-S-P-E-C-T it deserved . . . Behold Grand Sport!  Only 1000 of these Special Editions were built.  Under the hood sat a one year only LT4 engine putting out a "conservative" 330hp, mated to a 6-speed manual transmission.  Add in the optional revised Real Time Damping suspension system and you've got the ultimate C4 Corvette Convertible!  I think you'll agree it's a great ride!"
Happy Throttling!
Apex • Exit • Accelerate!!
CM V8tro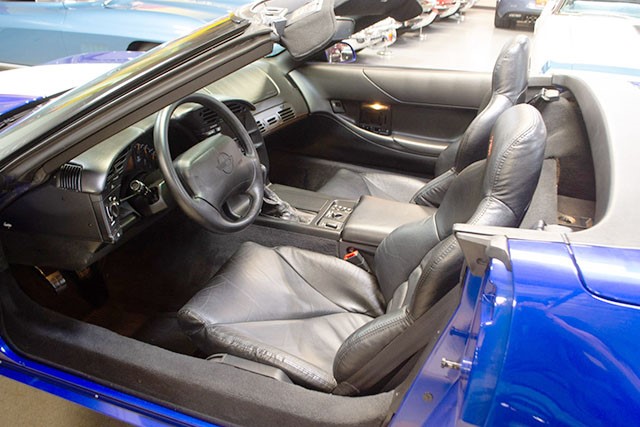 This beautiful example came to us from a CA. collector and is in show condition throughout!  It's also a Triple Crown Award winner!  That means the car has been awarded an N.C.R.S. Top Flight, Bloomington Gold, and Chevy Vettefest Gold Spinner Award!  This Grand Sport was also once owner by Guy Larsen of Bloomington Gold fame!

Admiral Blue w/Black interior, LT-4 350/330hp, 6-Speed and Manual Transmission.
It comes with the awards, original Owner's Kit, brochure, build sheet and more!
Trades maybe?
Financing yes!!!
Thrill rides no!!!
---
Upcoming events:
2020 C8 Reveal July 18 7:30 p.m. California Time.
Live Stream by Clicking Here.
C4 ZR-1 Gathering during Hot August Nights in Reno, NV.
3 days of C4 ZR-1 events
August 7-11 2019
Pebble Beach Automotive Week:
Pebble Beach, Monterey and Carmel, CA
August 13-18
Pre-Reunion Races at Laguna Seca
August 9-10
Automobilia Monterey
August 12-14

Corvettes at Carlisle
Aug 22-25
Carlisle, PA
2019 National Corvette Museum 25th Anniversary Celebration
And Hall of Fame Induction
Aug 28-31
Have a special event coming up? Let us know and we will let others know.
---
Real Knock offs and Bolt-Ons for sale.
Tires, repro wheels and caps.
Call for pricing.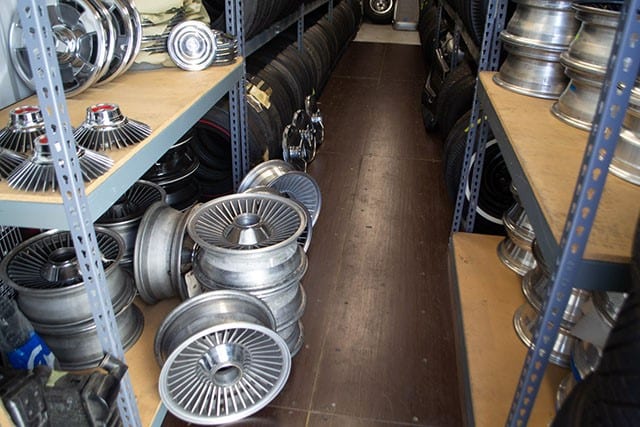 Zora Arkus-Duntov
The Legend Behind Corvette
Signed by the author Jerry Burton
Price: $25  $15!
Other books and artwork available.
---
Discounted Parts Table Items
Pictures Available Upon Request.
1956-1962 Corvette Hardtops – Priced from $4,888.
1963-1967 Corvette Hardtops – Priced from $2,000.
1968-1975 Used convertible top assembly. Good condition.
1957 Corvette Fuel Injection Unit – taken off of a '57 Corvette engine, completely rebuilt and is ready to use. Part #7014520. Price $5,500 OBO (make us an offer).
1968-1969 L88 Holley 4bbl carburetor – Completely rebuilt (by Jerry Luck) and ready to install. 3925519 R4054A 861. Price:

$4,500

$3,500.


Cars Listed on eBay at Auction Pricing
1953 Frame Off Restored Roadster
1960 Red Resto-Mod with LS2 and 6-Speed
1967 Camaro Indy 500 Pace Car Convertible
1967 Rally Red, Red Int, L71 427/435hp 4-Speed
1970 Twilight Blue Oldsmobile 442 W30 Convertible
1999 Plymouth Prowler, Prowler Purple w/Slate Interior Convertible
2001 Pontiac Firebird Trans Am Convertible
2006 Ford GT Heritage Edition, Heritage Blue/Orange, 3,914 Miles
2011 Supersonic Blue ZR1 w/3ZR
2013 White Porsche Cayenne S, Automatic, AWD