C8 Corvette ZR1
November 26, 2019
The C8 is still months away from release and the rumor mill is going strong about the new ZR1! It was just July of this year Chevrolet announced the C8, and then the C8 Convertible. The independent magazine reviews didn't get released until this month, with the C8 getting Car and Driver's 10Best title. But now that the C8 is old news, the rumor mill is a buzz about the C8 ZR1, not sure what happened to the C8 Z06.
These rumors are said to come from high-placed sources that talked to Motor Trend, and if the rumors are to be believed, the new ZR1 will be electrified and produce over 900hp combined. The power will come from a twin turbo V8, between 4.2L and 5.5L, powering the back tires, and a 115hp (over 880 lb-ft) electric motor powering the front tires. The front-mounted electric motor would increase performance and even perform torque vectoring to better aid the rear axle's electronically controlled limited-slip differential. This configuration offers numerous benefits, such as improved handling and the ability to put down more power while exiting corners.!
Just in
2020 Corvette: Car and Driver's 10Best
See the full article Here.
---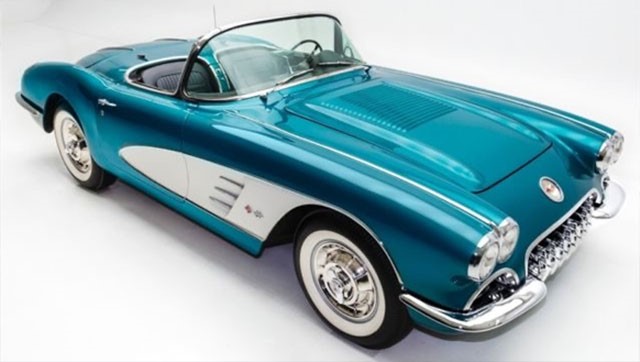 Rare Regal Turquoise and Frame off restored to perfection.
Priced today at $119,900
Trades accepted. Excellent financing.
---
Featured Car of the Week
456 Miles!
2004 Thunderbird Pacific Coast Edition!

What Mike likes about this car:
"Actually, this week it's what Mike doesn't like! I have never been a fan of Ford's T-Birds. Including the most recent generation. Yes, it's a cute car but I'm a Chevy man at heart. There are some great Fords of the past and of course the Ford GT's are a favorite of mine, but the Thunderbirds have never really moved me. So, this is a great opportunity for somebody to try to steal this car from me because it needs to go bye-bye! Anybody want a great deal?
Happy Thanksgiving to all and let's get this turkey out of my show room!!!
Check out our great financing options.
Happy Throttling!
Apex • Exit • Accelerate!!
CM V8tro"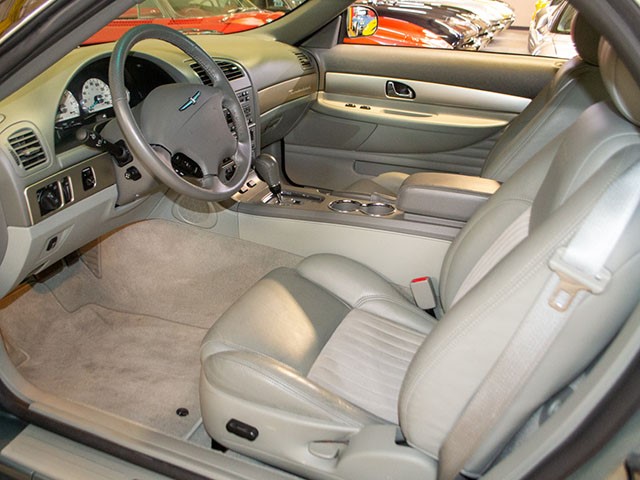 The Pacific Coast Roadster featured an exterior painted 'Monterey Mist Green, a contrasting hardtop in 'Ash Metallic', and a Light Ash convertible soft top.  The interior blended a combination of 'Light Ash' and 'Dark Ash' seats, with seating surfaces in a unique cloth material called 'Preferred Suede.'  This was the first and only time a cloth type material was used in seats for the 2002-2005 Thunderbird.
This pristine example has been in collector hands since new and has only been drive 456 miles!  It has been well cared for since.  New Michelin radials were installed only last year.
 Trades maybe?
Financing yes!!!
Thrill rides no!!!
Upcoming events:
Have a special event coming up? Let us know and we will let others know.
---
Corvette From The Inside
Signed by Author
Dave McLellan
Corvette Chief Engineer 1975-1992
Price: $25!
Other books and artwork available.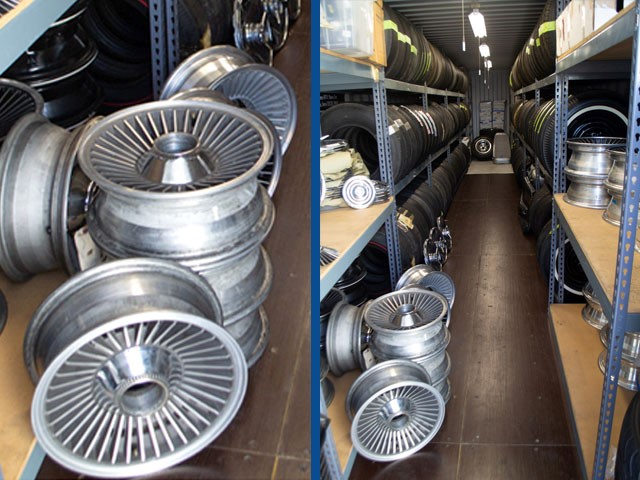 Real Kelsey Hayes Knock offs and Bolt-Ons for sale.
Tires, repro wheels and caps.
Call for pricing.
Discounted Parts Table Items
Pictures Available Upon Request.
1956-1962 Corvette Hardtops – Priced from $4,888.
1963-1967 Corvette Hardtops – Priced from $2,000.
1968-1975 Used convertible top assembly. Good condition.
1957 Corvette Fuel Injection Unit – taken off of a '57 Corvette engine, completely rebuilt and is ready to use. Part #7014520. Price $5,500 OBO (make us an offer).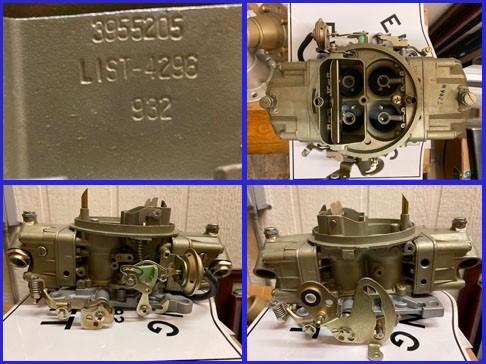 1969 L88 Holley 4bbl carburetor – Completely rebuilt (by Jerry Luck) and ready to install. 3955205 R4296 932. Price: $4,500 $3,500.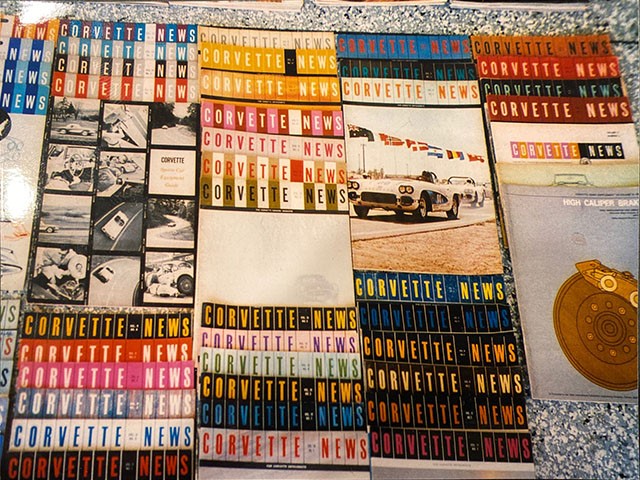 Complete Corvette New Collection from Volume 1 Issue 1. Starting in 1958.
Auctions
More Coming Soon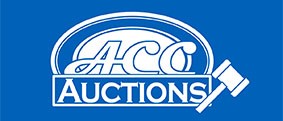 More Coming Soon

Cars on eBay at Auction Pricing
1963 Frame Off Restored Split Window
1963 Tuxedo Black Fuel Injected Split Window Coupe
1982 Corvette T-Top Coupe, 9k Miles
1996 Sebring Silver Corvette LT-4 Collector Edition Convertible
2004 Chevrolet Corvette with super low miles and in excellent shape
2011 Supersonic Blue ZR1 w/3ZR
2013 White Porsche Cayenne S, Automatic, AWD
2017 Yellow C7 Corvette Z51 Coupe, Automatic