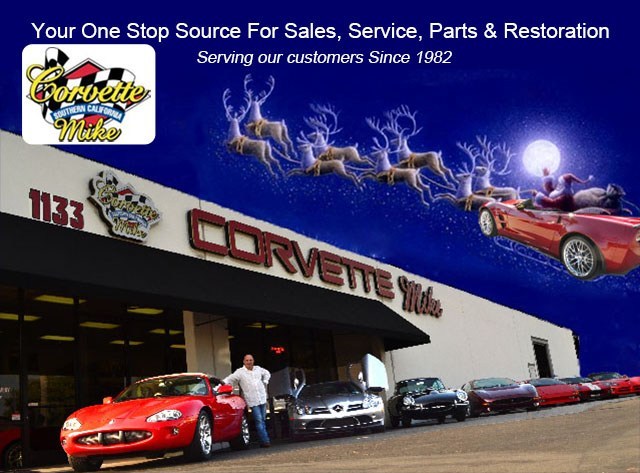 Happy Holidays from the Corvette Mike Family
December 19, 2019
We have all heard the rumors of the C8 being developed as a hi-performance Hybrid, but how about a totally Electrified Version?
In an interview with Corvette Blogger, Corvette Chief Engineer Tadge Juechter, was asked if an all-electric version of the Corvette was in its future. The reply was not the normal No Comment, but rather a surprising "you know, Corvette is part of General Motors, and part of General Motor's mission, you know, from the top of the company, is zero, zero, zero. So, zero-emissions are part of our mission. Now, that's a future state. We'll get there eventually, so that's our job to continue to work towards that."
That makes sense that, at some point, an all-electric Corvette will become a reality. However, GM just produced a wholly new Corvette, at great development cost, and isn't expecting it to go all-electric in a hurry. Juechter made clear in the podcast, it's Chevy's job to figure that out.
Just in
Genovation GXE Hits 211.9mph
The Genovation GXE, a Chevrolet Corvette Grand Sport turned into an all-electric speed machine, just keeps getting faster, and faster, and faster. After it previously set its top speed at 210.2 mph back in September 2019, the GXE was recently recorded reaching 211.8 mph. In a separate post, Genovation says it reached 211.9 mph.
Inbound NOW!
1955 V8 Top Flight Certified
and from the same collection
1957 Fuelie 4 speed Top Flight Certified!
These two C1's have been meticulously restored, Top Flight Certified and ready for new homes.
Pricing:
1955 V8: $127,500
1957 Fuelie: $127,500
Open to offer on one or as a pair.
Must Sell by Year-End!!!
Trades accepted. Excellent financing.
---
Featured Car of the Week – 4616 Mile 2002 Chrysler Prowler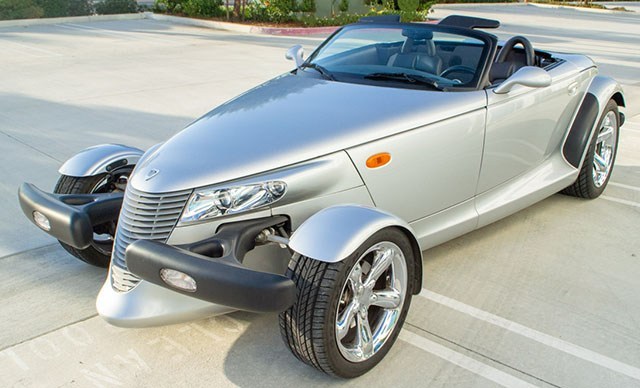 What Mike likes about this car:
"The most bang for the buck! That's what this prowler resembles driving down the boulevards of America. Other than spending over $200,000-$300,000 building a custom 32 highboy roadster this retro-mobile will get more attention than any other car on the road. That's what I liked about it when it first came out, and that's what I like about it all these years later! This is a stunning example with the lowest mileage we've seen in a long time. Don't let this one slip away because these are the future of investment-grade sports cars. At a fraction of the price!"
Check out our great financing options.
Happy Throttling!
Apex • Exit • Accelerate!!
CM V8tro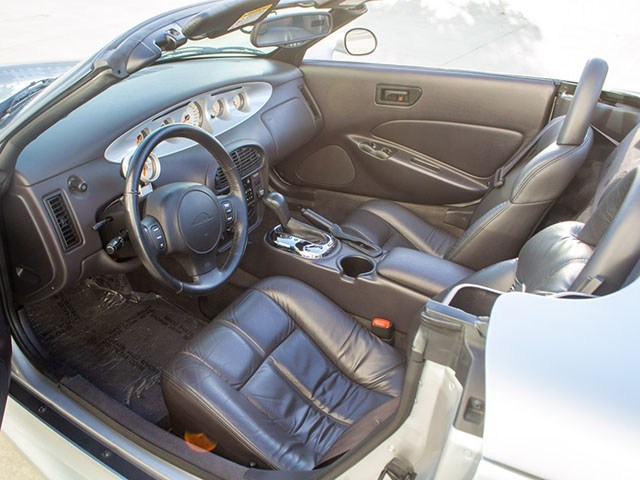 Silver w/Black interior, 3.5L/253hp V6, 4-spd. Auto-Stick transmission.
Driven a scant over 4,600 miles since it rolled out of Detroit!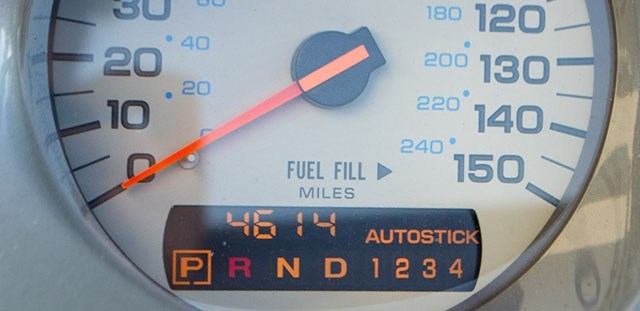 It's got all of the Prowler accouterments plus very striking chrome wheels.
Priced at: $32,900 OBO
 Trades maybe?
Financing yes!!!
Thrill rides no!!!
---
Upcoming events:
Mike at the Scottsdale Auto Auctions
January 11-19, 2020
Mike will be available if you have any interest in cars to sell, buy, or just meet up!
Bloomington Gold
June 25-27, 2020
Indianapolis Motor Speedway
Have a special event coming up? Let us know and we will let others know.
---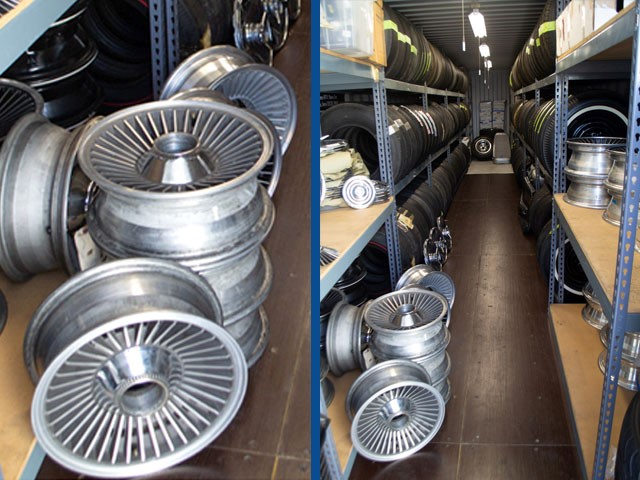 Discounted Parts Table Items
Pictures Available Upon Request.
1956-1962 Corvette Hardtops – Priced from $4,888.
1963-1967 Corvette Hardtops – Priced from $2,000.
1968-1975 Used convertible top assembly. Good condition.
1957 Corvette Fuel Injection Unit – taken off of a '57 Corvette engine, completely rebuilt and is ready to use. Part #7014520. Price $5,500 OBO (make us an offer).