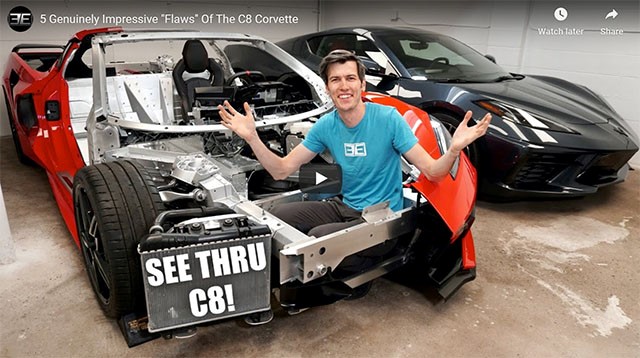 C8 Flaws or Features?
July 23, 2020
There are 5 main C8 'Flaws' people complain about.
But are they flaws, or planned features?
A YouTuber, going by the handle of Engineering Explained, does a weekly video explaining very technical automotive items in a way us normal people can understand.
The videos are done by Jason Fenske, a mechanical engineer from North Carolina State University. This week, he decided to take on the C8 Corvette and the 5 most notable supposed flaws people are talking about.
Jason explains these supposed flaws are actually some of the most impressive attributes of the C8. For instance, the old-school pushrod design of the V8 cuts down on moving parts and therefore complexity, which is crucial given the relatively affordable price of the C8. Pushrod V8s are also very compact, and as an aside, the 'LT2' V8's midship layout means it can have a taller intake manifold, increasing power.
We hope you find the above video entertaining and educational.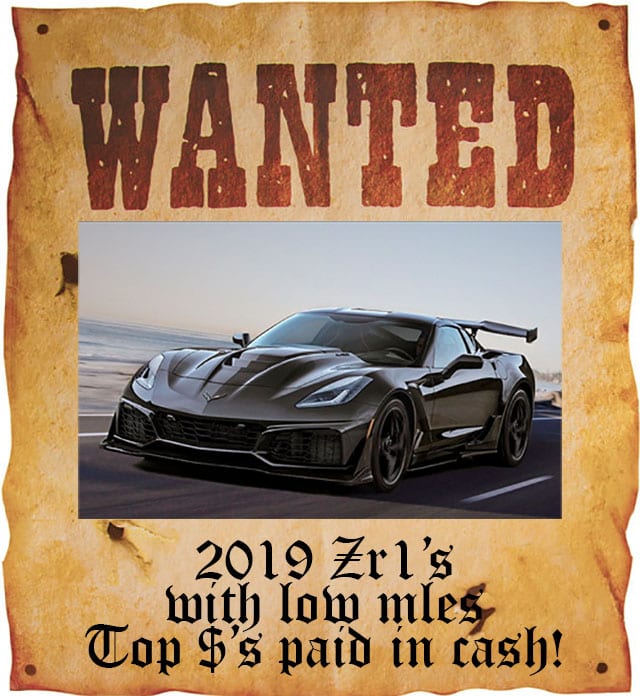 Inbound now
2019 ZR1
The Last Front Engine Beast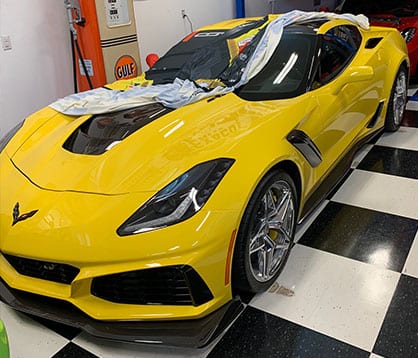 Very rare 7-Speed manual, The last ever offered.
Low wing
90 Miles on the Odometer
---
Weekly Special Corvette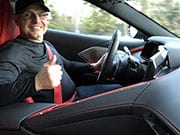 What Mike likes about this Corvette:
"This particular 1963 Corvette, with factory air conditioning, is stunning and correctly restored to the highest level! I knew the previous owner very well who restored it.
Achieving the Duntov Award is proof enough to the testament of his dedication to the hobby.
The car has a great history and factory paperwork proving its rare options.  He was a true Corvette collector and amassed an amazing collection of every year from 1953-1967!!  I have to say though the 1963 Daytona blue split window has to be the great American icon!"
Check out our great financing options.
Happy Throttling!
Apex • Exit • Accelerate!!
CM V8tro
Whoever ordered this Split Window Coupe from the St. Louis factory back in the day was more concerned with comfort than all-out, tire melting performance.  Because he checked just about every box that had anything to do with the ease of driving it.  First on the list was the optional 327/300hp engine mated up to a Powerglide automatic transmission.  Then, of course, the aforementioned (and very rare with only 278 units built) air conditioning,  Followed by power brakes, power steering, power windows, tinted glass, AM/FM radio and whitewall tires.
The car has been meticulously and correctly frame-off restored with no expense spared!  Its Daytona Blue exterior gleams in the sun!  And it's just a great a driver!  This was the ultimate Corvette cruiser back in '63.
Trades maybe?
Financing yes!!!
Thrill rides no!!!
---
Upcoming events:
Corvette Expo In The Smokies
August 7-8
The Leconte Center
Pigeon Forge, Tennessee
Bloomington Gold
September 11-12, 2020 Cancled
Lucas Oil Stadium, Indianapolis, IL

Corvette Funfest
September 18-19, 2020
Effingham, IL
Cruisin Brea Car Show
Sunday, September 27, 2020, 10 a.m.-4 p.m.
Brea Downtown, Birch Street, Brea, CA
9th Annual Queen City Corvette Show
With Bloomington Gold Charlotte
October 3, 2020
Hendrick Motorsports, Charlotte, NC
2020 SCC/NCRS Fall Meet
October 9-10, 2020 Canceled
Corvette Mike, Anaheim, CA
Texas Regional NCRS Event
October 22nd thru 24th
Frisco, Texas
Have a special event coming up? Let us know and we will let others know.
—————————————————————————————————-
Corvette From The Inside
Signed by Author
Dave McLellan
Corvette Chief Engineer 1975-1992
Price: $25!
Other books and artwork available.
Real Kelsey Hayes Knock offs and Bolt-Ons for sale.
Tires, repro wheels, and caps.
Call for pricing.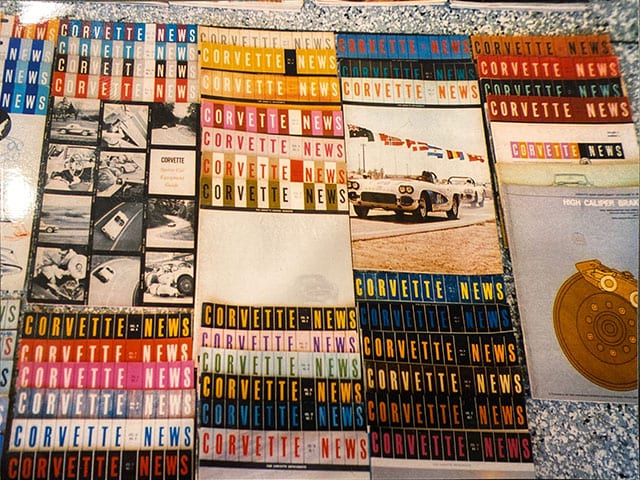 Complete Corvette New Collection from Volume 1 Issue 1. Starting in 1957.
Priced at $3,250
We have many duplicate issues so, if you are missing one, or a few, from your personal collection, we have individual issues starting at $20 each based on availability and rarity of the volume.
Discounted Parts Table Items
Pictures Available Upon Request.
1956-1962 Corvette Hardtops – Priced from $4,888.
1963-1967 Corvette Hardtops – Priced from $2,000.
1968-1975 Used convertible top assembly. Good condition.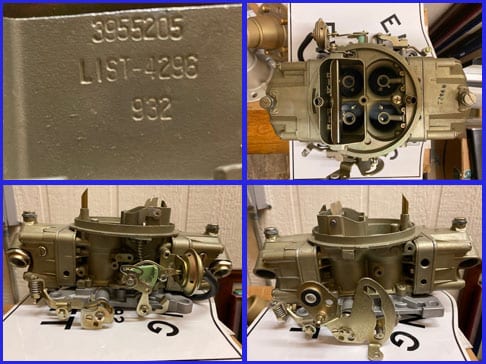 1969 L88 Holley 4bbl carburetor – Completely rebuilt (by Jerry Luck) and ready to install. 3955205 R4296 932. Price: $4,500 $3,500.
---
Auctions

More Coming Soon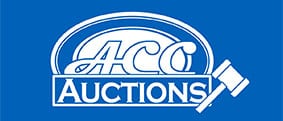 More Coming Soon
More Coming Soon

Cars on eBay at Auction Pricing
1955 Polo White V8 Roadster
1957 Polo White Fuel Injected Corvette Convertible
1963 Daytona Blue Corvette Split Window Coupe
1965 Rally Red Corvette 396 Convertible
2002 Silver Chrysler Prowler
2013 White Porsche Cayenne S, Automatic, AWD

---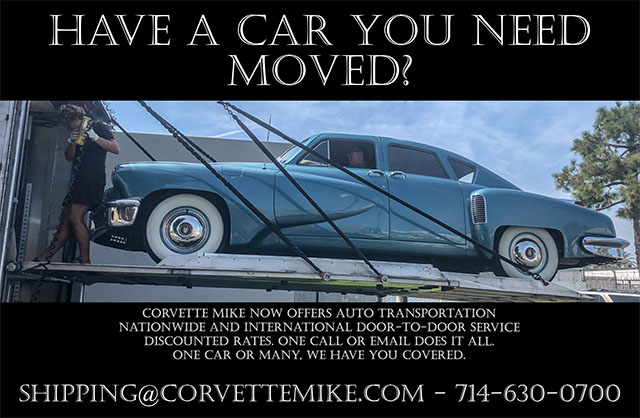 Comic of the Week