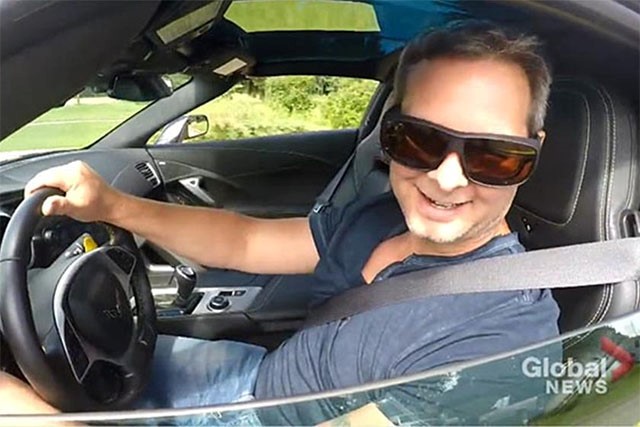 Ex-Blind Man Buys New Corvette
July 30, 2020
Modern Medicine Gave Man Sight So he goes and buys a Corvette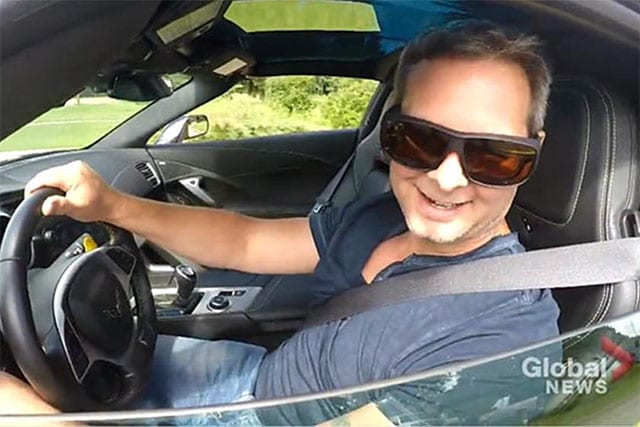 What do you do when modern medicine gives you sight after a lifetime of being legally blind? Well of course you buy a Corvette, sight unseen (pardon the pun). Oh, and then you go get a driver's license.
Mike Schickerowski was born with Nystagmus, a condition where the eyes make repetitive, uncontrolled movements that result in extremely blurred vision. As he explains it, "If you've ever taken a photo with your camera and moved it slightly, or the object moved, and it's a blur, it's the exact same symptoms", "My brain would never interpret the image as a steady picture – it was always a blur."
Schickerowski, a Canadian resident, traveled to California for the experimental procedure, which was a total success. He can now see and do things he previously could not. But the thing he always wanted to do was drive. The people he knew said that, living in Alberta, you need a truck, but he wanted to go a different direction, and settled on a bright yellow C7 Corvette Grand Sport instead.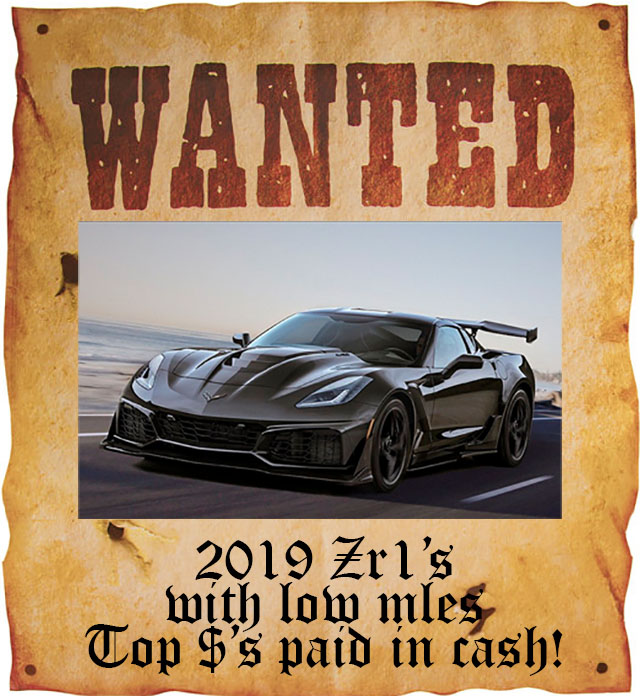 Inbound now
1962 #'s Matching 327/340hp, 4-speed
Ermine White with Red interior.
This beautiful '62 has been completely restored!
---
Weekly Special Corvette
1975 Matching #'s L48
Extensively restored with original interior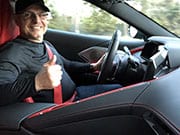 What Mike likes about this Corvette:
"The 1975 Convertible brings back so many fond memories of the late seventies and early eighties when the convertible was no longer available, and the prices started to rise sharply.  I would attend the big Corvette Show in Knoxville TN where they had a great auction and huge selection of Corvettes. It was held in a massive tobacco warehouse, long abandoned. It was so much fun, and the excitement level was a new experience, and never before seen. Well one year a flame orange 75 L82 4 speed convertible hit the block. It was loaded with options and still on the MSO. I remember the dealer on the block was Bill's Sports Cars or something like that.
I guess he was quite the Corvette dealer collector and had some great ones. I miss those days back in Knoxville. That show was put on by Ronny and Byron Cooper. In fact, those guys are still doing a Corvette Show back there to this day. Ahhh to be young again and carefree. Just me, my dog and my Corvette. Circa 1978!"
Check out our great financing options.
Happy Throttling!
Apex • Exit • Accelerate!!
CM V8tro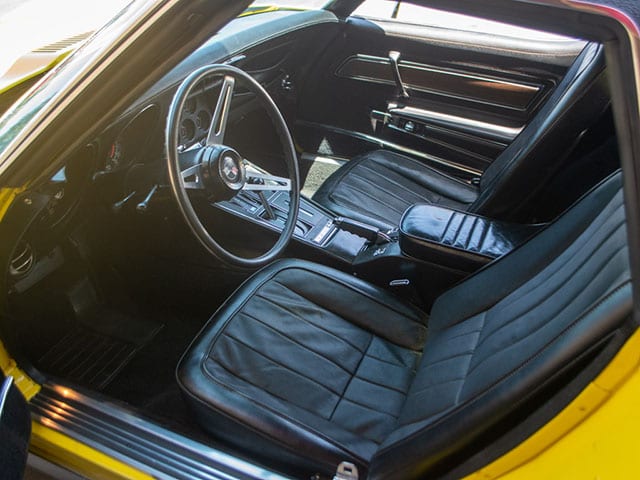 We don't often get in 1975 Convertibles, so we were happy when this beautiful example was presented to us! It came out of an estate collection belonging to a former client of ours. It's been extensively restored, and retains much of its original interior, and is in excellent condition.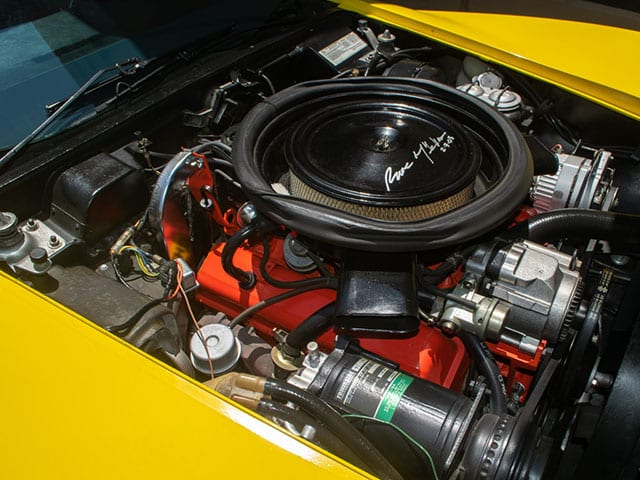 The matching #'s L48 engine has been slightly "tweaked" and has excellent power. It's mated to a silky smooth shifting Turbo 400 3-spd. automatic transmission. It's equipped with air-conditioning (not currently functioning), p/b, p/s, p/w, tilt/tele steering column, both tops and aluminum YJ8 wheels.
And to top things off, it's an N.C.R.S. Top Flight Award winner!
Trades maybe?
Financing yes!!!
Thrill rides no!!!
---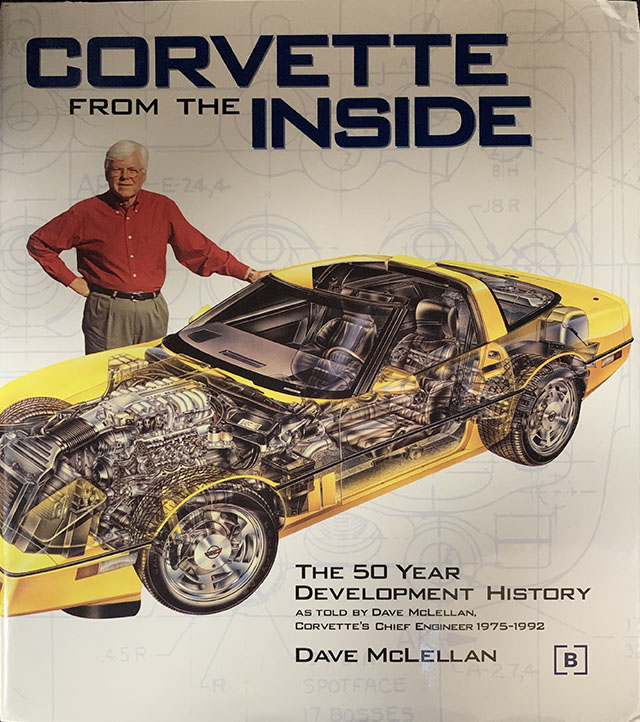 Corvette From The Inside
Signed by Author
Dave McLellan
Corvette Chief Engineer 1975-1992
Price: $25!
Other books and artwork available.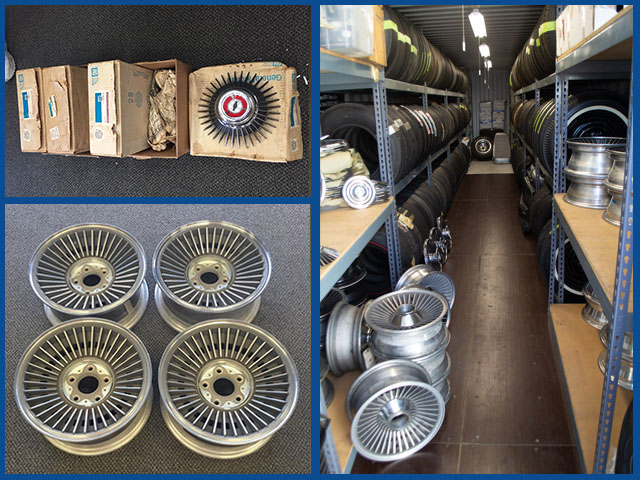 Real Kelsey Hayes Knock offs and Bolt-Ons for sale.
Tires, repro wheels, and caps.
Call for pricing.
Complete Corvette New Collection from Volume 1 Issue 1. Starting in 1957.
Priced at $3,250
We have many duplicate issues so, if you are missing one, or a few, from your personal collection, we have individual issues starting at $20 each based on availability and rarity of the volume.
Discounted Parts Table Items
Pictures Available Upon Request.
1956-1962 Corvette Hardtops – Priced from $4,888.
1963-1967 Corvette Hardtops – Priced from $2,000.
1968-1975 Used convertible top assembly. Good condition.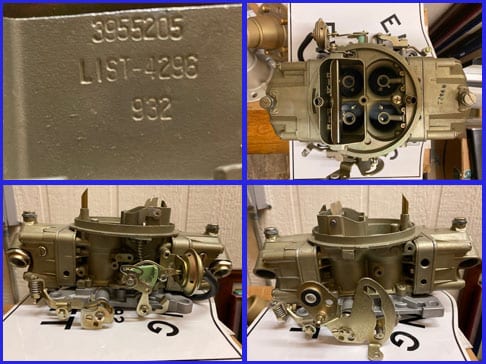 1969 L88 Holley 4bbl carburetor – Completely rebuilt (by Jerry Luck) and ready to install. 3955205 R4296 932. Price: $4,500 $3,500.
---
Auctions

More Coming Soon
More Coming Soon

More Coming Soon

Cars on eBay at Auction Pricing
1955 Polo White V8 Roadster
1957 Polo White Fuel Injected Corvette Convertible
1963 Daytona Blue Corvette Split Window Coupe
1964 Ermine White Corvette Convertible Automatic, well documented
1967 Elkhart Blue Corvette Convertible, frame off restoration M21 Manual
2002 Silver Chrysler Prowler
---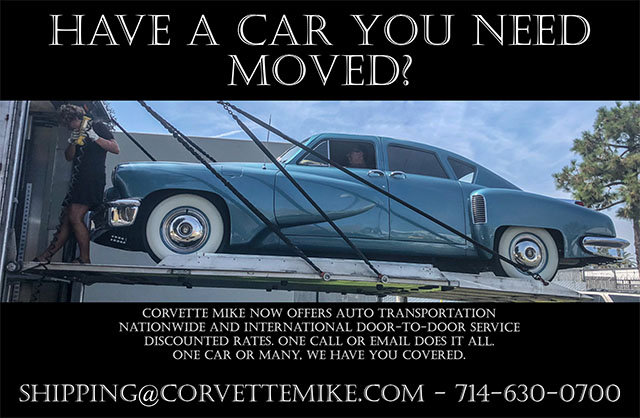 Comic of the Week