Happy New Year's from the Corvette Mike Team!
January 3, 2021
Corvette Mike's Thundering Thursday
Volume 8-17 • December 30, 2020
Salute to Performance – L88 "The Best of the Best"
For those of you new to the Corvette collector hobby, the L88 was a special option package developed under the direction of Zora Arkus-Duntov, director of GM's performance division.
First introduced in 1967, the L88 Corvette featured a highly modified version of Chevy's 427-cubic-inch V-8 engine. Although this engine received a factory horsepower rating of 430, actual engine output was somewhere between 540 and 580 horsepower, giving the "stock" L88 enough power to run a quarter-mile in the high-11-second range!
Zora Arkus-Duntov, a race driver himself, had long envisioned the Corvette as being a track-capable race car.  His development of the L88, (despite GM's decision to stop supporting racing) was Duntov's unabashed attempt to elevate the Corvette to the status of a race car.
The 1967 L88 Corvette was built in limited numbers, just 20 units in all, and GM tried to discourage individuals from purchasing the car. To this end, the L88 deleted many common items, like the heater, radio, and fan shroud and most other options were not available to be added. If this was not enough they went even further by stating that the L88 must only be run on fuel having a minimum of 103 research octane, which was only sold at special stations, and that standard 95 octane could damage the engine.
If all these deterrents were reason enough not to purchase an L88 Corvette, the added cost of $947.90 ($7,385.36 in today's money) over the car's base price of $4,388.75 proved to be too expensive for most casual enthusiasts.
Still, for those select few that did purchase an L88 Corvette in 1967, the investment was absolutely worth it.
MotorTrend's 2020 Best Driver's Car
2020 C8 Corvette!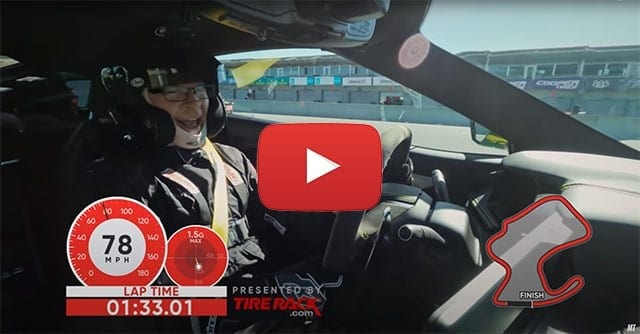 Pro driver Randy Pobst hot laps the 2020 Chevrolet Corvette Stingray (3LT Z51) around WeatherTech Raceway Laguna Seca for MotorTrend's 2020 Best Driver's Car presented by Tire Rack.
---
---
Inbound Now!
1978 Corvette Pace Car
Only 18 miles!
This beautiful example has managed to survive these last 42 years completely untouched with the exception of tires and service. And has clocked only 118 miles since it rolled out of St Louis!
---
Weekly Special
Original Engine 1967 L88 Corvette
1 Of 1 Frame off restored – rarest of the rare!  It's still titled from July 1967.

The only original engine Duntov certified 1967 L88 in the World!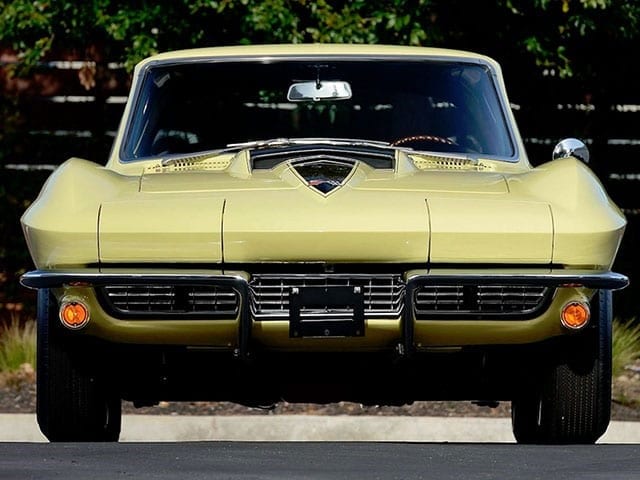 What Mike Likes about this Corvette:
"Twas the night before Christmas and all through the house not a creature was stirring not even a RAT MOTOR!!
The RAT motor appropriately was coined to depict the proper usage of the 427 Chevrolet big block motor back in the day! I just couldn't help but use the Christmas message to get my point across and to capture your attention. It was at this time of year back in the mid-80s that I had my first opportunity to purchase one of the original 20 1967 L88 Corvettes. Back then it would cost you $125,000 to own such a beast. Today in excess of $3.0 mil. Unfortunately, that deal never came to fruition and it wasn't until years later that I was able to buy my very first one. This particular 67 L88 was owned for over 30 years by a famous Corvette collector by the name of Steve from Minnesota. He was a dealer and a collector and kept the original title untouched from 1967. The documentation and the history of this car is an amazing story. What I like about this particular L88 is that it's still retains its original chassis, original tags and its original motor, unlike so many others that do not have those important pieces. These cars were built to race and run hard. If they weren't then they defeated the purpose of what Chevrolet secretly built them for. To win races and beat the competition into the ground! So here today at the tail end of 2020, and I am offering this amazing 1967 fully documented, Duntov certified, and Triple Diamond award winning, Corvette for sale which has no equal. There will only be one new owner who can claim and boast the ownership of this amazing 1 owner titled 67 Corvette L88 in the world.
I am very proud and honored to be the recipient of all of the awards this Corvette has achieved through the important organizations of Bloomington Gold, NCRS and MCACN!
Happy New Year and let 2021 bring you good health, prosperity, and great friendships!
Let the good times roll!"
Corvette Mike V8tro / CM V8tro
Check out our great financing options.
Happy Throttling!
Apex • Exit • Accelerate!!
The only 1967 L88 with its original engine, Duntov Mark of Excellence, Triple Diamond and two-time Bloomington Gold Awarded Corvette in the World!
This L88 comes with an impressive list of original factory documentation, including original sales contract, Corvette order copy (tank sticker), video interview of the original owner, CCAS certificates on the trim tag and engine, which authenticates them as factory original, and the original owner Nevada title dated July 18, 1967. This car has never been titled again since new.
Year End Special priced at: $3,427,430!
Would you like to see your prime collector car example featured here? Click Here to send an email.
Trades maybe?
Financing yes!!!
Thrill rides no!!!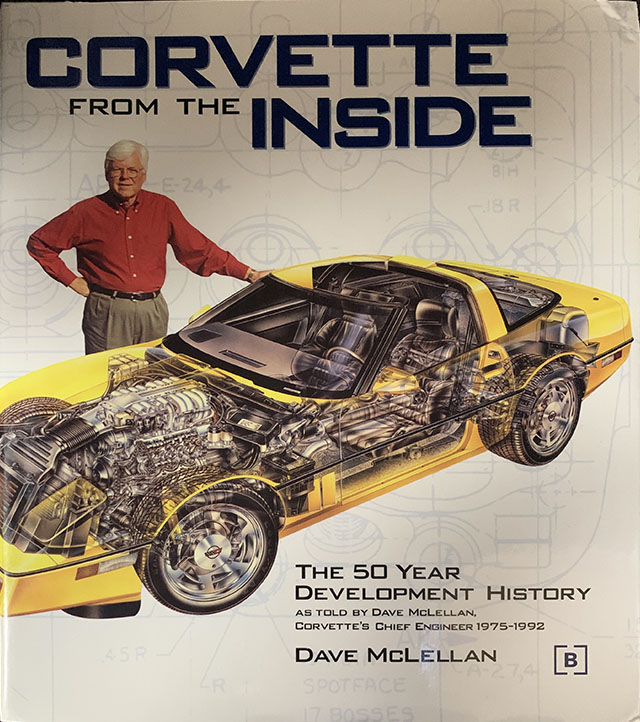 Corvette From The Inside
Signed by Author
Dave McLellan
Corvette Chief Engineer 1975-1992
Price: $25!
Other books and artwork available.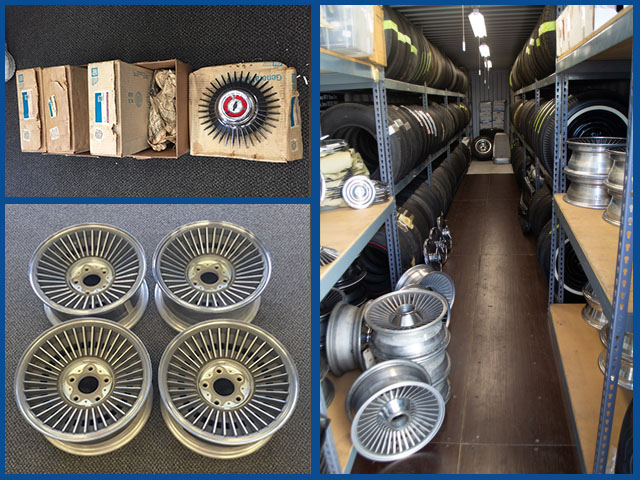 Real Kelsey Hayes Knock offs and Bolt-Ons for sale.
Tires, repro wheels, and caps.
Call for pricing.
Complete Corvette News Collection from Volume 1 Issue 1. Starting in 1957.  Priced at $3,250
We have many duplicate issues so, if you are missing one, or a few, from your personal collection, we have individual issues starting at $20 each based on availability and rarity of the volume.
---
Discounted Parts Table Items
Pictures Available Upon Request.
1956-1962 Corvette Hardtops – Priced from $4,888.
1963-1967 Corvette Hardtops – Priced from $2,000.
1968-1975 Used convertible top assembly. Good condition.
Auctions

More Coming Soon
More Coming Soon

More Coming Soon
Cars on eBay at Auction Pricing
1962 Ford Thunderbird M-Code Landau Hardtop
1965 White Mustang Resto-Mod nicknamed "Vendetta"
1965 Goldwood Yellow Corvette Convertible L76 327/365hp
1965 Rally Red Corvette Convertible L78 396/425hp, 4-speed
1967 Marina Blue Corvette L71 Coupe, Frame Off Restored
2017 Corvette Grand Sport Collector Edition Convertible 3LT
2020 Yellow Corvette Coupe with 2LT & Z51
2020 Torch Red Corvette Convertible, 2LT, NAV, Front Lift
---
Comic of the Week

Some Random Thoughts
Anybody who thinks talk is cheap should get some legal advice.
When you get something for nothing, you just haven't been billed for it yet.
When I was 17, my father was so stupid, I didn't want to be seen with him in public. When I was 24, I was amazed at how much the old man had learned in just 7 years.
About Us
The Leader of the Pack for nearly 40 years (est. 1982), in which time Corvette Mike has earned a reputation of unsurpassed integrity, and expertise while becoming one of the world's leading sports car dealers. Dealing in Corvettes, American Muscle cars, Ferrari, Porsche and Jaguar among others, Corvette Mike is your one-stop for your collection and sports car needs. Visit our online showroom!