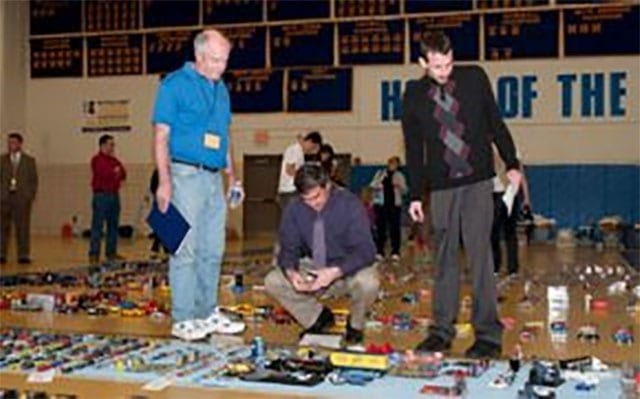 Guinness World Record for Chevrolet Memorabilia
January 14, 2021
Corvette Mike's Thundering Thursday
Volume 8-19 • January 14, 2021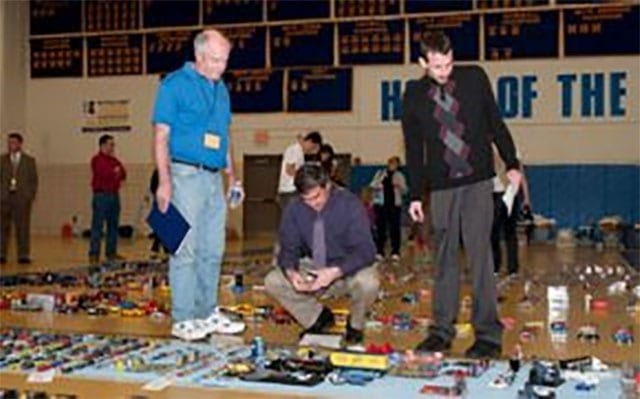 We all love Corvettes, but there is one man that seems to have taken the collection of Corvette memorabilia to a new level. Charles, got his first Corvette collectable at the ripe old age of 2, a 1959 pedal car, but now just has a photo of it!
Charles currently holds the Guinness World Record for the largest collection of Chevrolet memorabilia. He owns more than 2,000 miniature Corvettes, from over 100 manufacturers like Hot Wheels, Matchbox, Franklin Mint, etc., and without one duplicate, as well as Corvette-themed posters, soda cans, salt and pepper shakers, nail clippers, stuffed animals, and his favorite, a bobblehead of Betty Boop driving a Corvette. He also drives a 2005 blue Corvette coupe.
There are so many items in the Corvette-themed collection that he changed the way Guinness World Records classifies car collecting. Anyone can go on a giant shopping spree and buy a bunch of cars, Mallon said. Eventually Guinness created a new category for "Corvette items," and in 2012, Charles was awarded the world record.
After collecting for nearly a century, Charles is ready to sell, or should we say his wife wants the space. So, if you want to own a Guinness World Record collection, give us a ring.
Being sold by blind auction. Click here to submit your bid. If you are outbid, we will notify you and give you a chance to increase your bid. Bidding ends when we get the highest bid. Collection will be personally delivered by Charles to the new owner, shipping not included.
Mid-Engine Corvette Development Story
---
---

We buy used cars!
2020 Corvettes wanted top dollar paid
Top money paid for the right cars.  Submit today.
Cream puff inventory needed!
Lemons need not apply.
Consignments Net YOU More!!
You get the $$$ and we do all the work for you!!!
Garage too full?
Have one or more cars to sell?
Same day cash! Running or not!!!
For approved collections, Mike will visit personally.
Sales@CorvetteMike.Com
---
Inbound Now!
2004 Porsche X50
AWD Turbo with just 22k miles

2004 Polar Silver Metallic Porsche X50 Turbo Coupe.  3.6 liter twin turbo/444hp, 6-speed manual transaxle. This extremely rare, (1 of only 33 U.S. cars built) investment quality 911 is in absolutely mint condition throughout with only 22k original miles since new!
Priced at: $85,000
---
Weekly Special
1965 Shelby GT 350
The real deal! Former celebrity owned – history from new.

What Mike Likes about this Shelby:
"Let's go back to the mid-1960s. The new Mustang was recently introduced as a 1964 1/2 by Ford Motor Company and was received with rave reviews. Carroll Shelby was already playing around with the AC Bristol from England and transplanting a Ford 260 cubic inch engine into the chassis to create the cobra!
So Caroll's next brainstorm was to work similar magic on the Mustang.  And so he tweaked the car's 289 V8, modified the suspension and exhaust, replaced the stock hood with one made of fiberglass, added a few other finishing touches and the Shelby GT 350 was born!  Carroll quickly learned that transforming the newly created pony car into a real hi-performance version filled a need for the newly created Mustang enthusiast. With slightly over 500 built, (all of them Wimbledon White with Blue stripes) the Shelby Mustang GT 350 was created to do battle on the street, strip, and road course. And in the process gave the Corvette a run for its money!
By 1965, I was hooked on the Corvette and did not think much of the Ford until I saw it in person. The side-exit dual exhaust with glasspack mufflers sounded muscular. All the fiberglass used by Shelby to lighten the GT350 proved to me that the Corvette had it right from the start by ditching the metal body.
But what I really like about this car is the fact that it was previously owned by a true celebrity car enthusiast that the world greatly misses and cherishes."
Corvette Mike V8tro / CM V8tro
Check out our great financing options.  
Happy Throttling!
Apex • Exit • Accelerate!!

Every Shelby is rare and special. And every Shelby has its own unique and interesting story. This one is no exception. Originally sold to Mel Burns Ford, this particular car (#5S254) arrived at the dealership with two other identical Shelby's. Two of the three cars were to be converted into Super Snakes, but scheduling conflicts only allowed one to be converted, and this unconverted one was sold.
The first official owner, a gentleman who raced it independently on occasion, blew a head gasket in '81. It was then stored away for the next 30 plus years until it was discovered by a Shelby expert who remembered the car from new and sold it to a celebrity client. It was then put into the capable hands of Shelby restorer Marc Greely to do a no expense spared, 8 year, nut and bolt rotisserie restoration. This Shelby came out about as close to perfection as you could imagine.
Special priced at: $555,667.77!
Would you like to see your prime collector car example featured here? Click Here to send an email.
Trades maybe?
Financing yes!!!
Thrill rides no!!!
Corvette From The Inside
Signed by Author
Dave McLellan
Corvette Chief Engineer 1975-1992
Price: $25!
Other books and artwork available.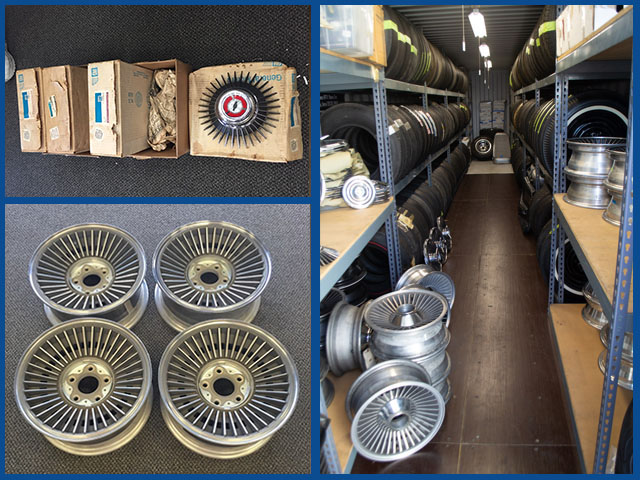 Real Kelsey Hayes Knock offs and Bolt-Ons for sale.
Tires, repro wheels, and caps.
Call for pricing.
Complete Corvette News Collection from Volume 1 Issue 1. Starting in 1957.  Priced at $3,250
We have many duplicate issues so, if you are missing one, or a few, from your personal collection, we have individual issues starting at $20 each based on availability and rarity of the volume.
---
Discounted Parts Table Items
Pictures Available Upon Request.
1956-1962 Corvette Hardtops – Priced from $4,888.
1963-1967 Corvette Hardtops – Priced from $2,000.
1968-1975 Used convertible top assembly. Good condition.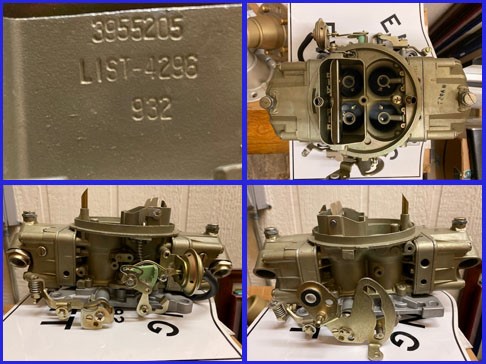 Auctions


More Coming Soon
More Coming Soon


More Coming Soon
Cars on eBay at Auction Pricing
1962 Ford Thunderbird M-Code Landau Hardtop
1965 White Mustang Resto-Mod nicknamed "Vendetta"
1965 Goldwood Yellow Corvette Convertible L76 327/365hp
1965 Rally Red Corvette Convertible L78 396/425hp, 4-speed
1967 Marina Blue Corvette L71 Coupe, Frame Off Restored
2017 Corvette Grand Sport Collector Edition Convertible 3LT
2020 Yellow Corvette Coupe with 2LT & Z51
2020 Torch Red Corvette Convertible, 2LT, NAV, Front Lift
---
Comic of the Week

Some Random Thoughts
EvThe easiest way to solve a problem is to pick an easy one.
One advantage of talking to yourself is that you know at least somebody's listening.
You can run from your problems, unless your problem is a Cheetah.
About Us
The Leader of the Pack for nearly 40 years (est. 1982), in which time Corvette Mike has earned a reputation of unsurpassed integrity, and expertise while becoming one of the world's leading sports car dealers. Dealing in Corvettes, American Muscle cars, Ferrari, Porsche and Jaguar among others, Corvette Mike is your one-stop for your collection and sports car needs. Visit our online showroom!