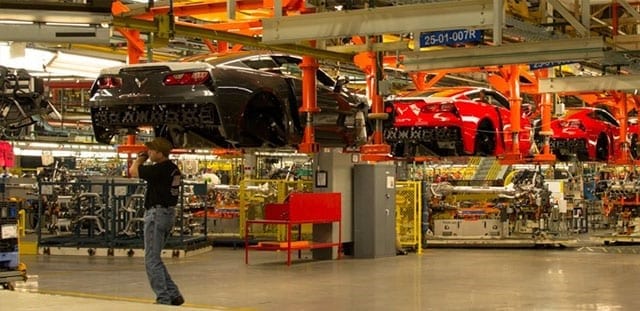 C8 Production Stops Due to Supplier Problems
February 4, 2021
Corvette Mike's Thundering Thursday | Volume 8-22 • February 4, 2021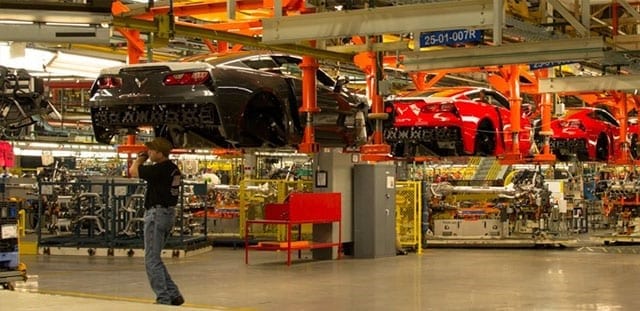 The C8 has been plagued with production problems from the first day and just can't seem to get a break.
Production of the 2021 Chevrolet C8 Corvette is, once again, shut down. This is now the fourth time General Motors has pressed pause on production of the C8. In a statement, Chevrolet said that "Due to a temporary parts supply issue, we can confirm that Bowling Green Assembly will not run production the week of February 1. Our supply chain, manufacturing and engineering teams are working closely with our supply base to mitigate any further impact on production, and we expect the plant to resume normal operations on Monday, February 8."
This is not just a GM issue, as it is caused by a global semiconductor shortage, and has led several automakers, including Volkswagen AG, Ford Motor Co, Subaru Corp, Toyota Motor, and Nissan Motor, to cut vehicle production.
MID-ENGINE CORVETTE LIGHTNING LAP 2021
An obsession with lap times is why the Corvette's 495-hp 6.2-liter V-8 was moved to the middle of the car. Sure, the mid-engine placement helps acceleration, improves handling, and spices up the look, but lap times are the main reason for the move aft. The move paid off, with the C8 lapping VIR 4.8 seconds quicker than its direct predecessor, the 2014 C7 Stingray, a car with an identical power-to-weight ratio.
We are looking for C2's
1967 Maroon or Red 327 Convertible
Any year C2 coupe with 327 and any transmission.
Also want low mile
2016 Z06 Coupe
2017 Grand Sport Coupe
2019 Black ZR1 Coupe

We buy used cars!
2020 Corvettes wanted top dollar paid
Top money paid for the right cars.  Submit today.
Cream puff inventory needed!
Lemons need not apply.
Consignments Net YOU More!!
You get the $$$ and we do all the work for you!!!
Garage too full?
Have one or more cars to sell?
Same day cash! Running or not!!!
For approved collections, Mike will visit personally.
Sales@CorvetteMike.Com
---
Inbound Now!
1970 LS5 Convertible Corvette 454/390
Documented with the tank sticker!

1970 Laguna Gray w/Black interior Corvette LS5 454/390hp, 4-spd. Convertible. Beautiful frame-off restoration. Power brakes, power steering, extensive receipts.
NCRS Award Winner and Documented with the Tank Sticker!
Priced at: $59,900
---
Weekly Special
1975 Two Top Convertible Corvette
Out of an estate collection


What Mike Likes about this Corvette:
"The '75 Corvette was a milestone, in that it was the last year for the Convertible. Federal government safety standards were making it difficult for automakers to build them, so by '76, the only Convertible being manufactured by any of the Big Three was a Cadillac; but even that ended in '77. However, by the mid 80's', those standards were loosened a bit, so, in '86 the Corvette Convertible returned to a very welcoming buying public! But, back in '75, we all thought the ragtop Corvette was gone for good. As a result, the '75 Corvette Convertible became a much sought-after and rare collector's item, with only 4,629 units built. And it still is to this day!"
Corvette Mike V8tro / CM V8tro
Check out our great financing options.
Happy Throttling!
Apex • Exit • Accelerate!!

This beautiful example came out of an estate collection belonging to a former client of ours. It's been extensively restored, but still retains much of its original interior, in excellent condition. The correct Bright Yellow exterior is striking and features a Black vinyl-covered hardtop, as well as its soft top.

The matching #'s L48 engine has been slightly "tweaked" and has excellent power. It's mated to a silky smooth shifting Turbo 400 3-spd. automatic transmission. It's equipped with air-conditioning (recently serviced and blowing cold), p/b, p/s, p/w, tilt/tele steering column, both tops and aluminum YJ8 wheels, that add just the right touch of class. And to top things off, it's an N.C.R.S. Top Flight Award winner!


Very clean, and rust free, undercarriage.
SPECIAL PRICED AT: $27,900
Would you like to see your prime collector car example featured here? Click Here to send an email.
Trades maybe?
Financing yes!!!
Thrill rides no!!!
Corvette From The Inside
Signed by Author
Dave McLellan
Corvette Chief Engineer 1975-1992
Price: $25!
Other books and artwork available.
Real Kelsey Hayes Knock offs and Bolt-Ons for sale.
Tires, repro wheels, and caps.
Call for pricing.
There are so many items in the Corvette-themed collection that he changed the way Guinness World Records classifies car collecting. Anyone can go on a giant shopping spree and buy a bunch of cars, Mallon said. Eventually Guinness created a new category for "Corvette items," and in 2012, Charles was awarded the world record.
Click here to submit your bid.
---
Discounted Parts Table Items
Pictures Available Upon Request.
1956-1962 Corvette Hardtops – Priced from $4,888.
1963-1967 Corvette Hardtops – Priced from $2,000.
1968-1975 Used convertible top assembly. Good condition.
1969 L88 Holley 4bbl carburetor – Completely rebuilt (by Jerry Luck) and ready to install. 3955205 R4296 932. Price: $4,500 $3,500.
---
Auctions


23k-Mile 2004 Porsche 911 Turbo Coupe X50 6-Speed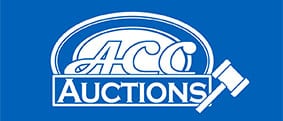 More Coming Soon


More Coming Soon

Cars on eBay at Auction Pricing
1962 Ford Thunderbird M-Code Landau Hardtop
1965 Goldwood Yellow Corvette Convertible L76 327/365hp
1965 Rally Red Corvette Convertible L78 396/425hp, 4-speed
1967 Marina Blue Corvette L71 Coupe, Frame Off Restored
2017 Corvette Grand Sport Collector Edition Convertible 3LT
2020 Yellow Corvette Coupe with 2LT & Z51
2020 Torch Red Corvette Convertible, 2LT, NAV, Front Lift
---
Comic of the Week
Some Random Thoughts
My mind is like my internet browser, 19 tabs open, 3 of them are frozen, and I have no idea
where the music is coming from.
Most people don't think I'm as old as I am until they hear me stand up.
I don't always go the extra mile, but when I do it's because I've missed my exit.
About Us
The Leader of the Pack for nearly 40 years (est. 1982), in which time Corvette Mike has earned a reputation of unsurpassed integrity, and expertise while becoming one of the world's leading sports car dealers. Dealing in Corvettes, American Muscle cars, Ferrari, Porsche and Jaguar among others, Corvette Mike is your one-stop for your collection and sports car needs. Visit our online showroom!