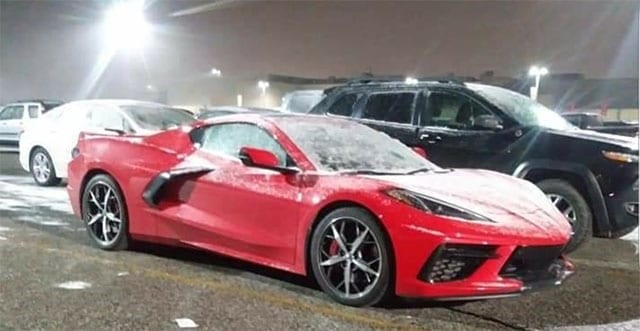 C8 From Lot to Customer Averages Just 10 Days
February 19, 2021
Corvette Mike's Thundering Thursday | Volume 8-24 • February 18, 2021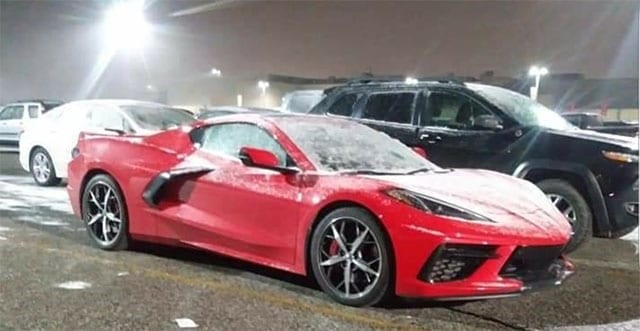 We know the C8 is a very fast car but is also the quickest car to leave the dealership lot and into the buyer's garage. In January, the C8 mid-engine Corvette lasted just 10 days on the lot on average. Even though the C8 has been available for close to a year now, the demand is still extremely high, and the wait list is still almost a yearlong at most dealers.
A recently published study from ISeeCars.com found that the C8 lasted just an average of 10 days at dealerships before being delivered, and some of this time may be because of dealer prep. In addition, the average sales price for the car was $84,689, which is not surprising based on the multiple trim packages and myriad options available.
As Road & Track pointed out, January is usually dominated by the sales of more sensible cars, like sedans and crossover SUVs. And in fact the rest of the top 10 is just those type of vehicles: In second place was the Lexus IS 350 sedan, while the Genesis GV80 SUV and the Mercedes-Benz GLS crossover took third and sixth place, respectively. Not only was the C8 the only sports car to make the top 10, but it was also the only American-made vehicle to do so.
We are looking for C2's
1967 Maroon or Red 327 Convertible
Any year C2 coupe with 327 and any transmission.
Also want low mile
2016 Z06 Coupe
2017 Grand Sport Coupe
2019 Black ZR1 Coupe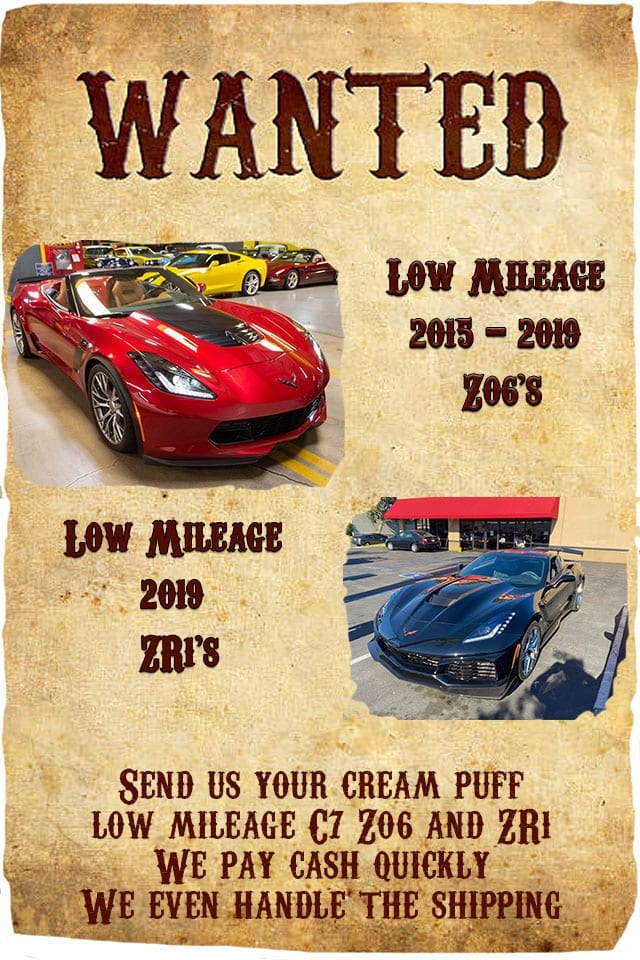 We buy used cars!
2020 Corvettes wanted top dollar paid
Top money paid for the right cars.  Submit today.
Cream puff inventory needed!
Lemons need not apply.
Consignments Net YOU More!!
You get the $$$ and we do all the work for you!!!
Garage too full?
Have one or more cars to sell?
Same day cash! Running or not!!!
For approved collections, Mike will visit personally.
Sales@CorvetteMike.Com
---
Inbound Now!
1932 Ford Cabriolet
Award Winning Showcar!
Maroon/Black w/Saddle interior. 331ci small block, automatic transmission with OD.
Over 5-year restoration with $100's of thousands of dollars spent.
Titled as 1932 Ford. 
Original all steel body and fenders with original Cabriolet doors and roll up windows.
Meticulous attention to detail throughout and it has proudly earned 1st Place – Street Roadster Class at the 2020 Grand National Roadster Show in Pomona, Ca.!
Illness forces immediate sale of this Real Henry Ford '32. Don't miss out!
Pebble Beach quality build. 
Priced at: $119,320
---
Weekly Special
2005 Corvette Coupe with 6-Speed Manual Transmission
Only 1 Owner!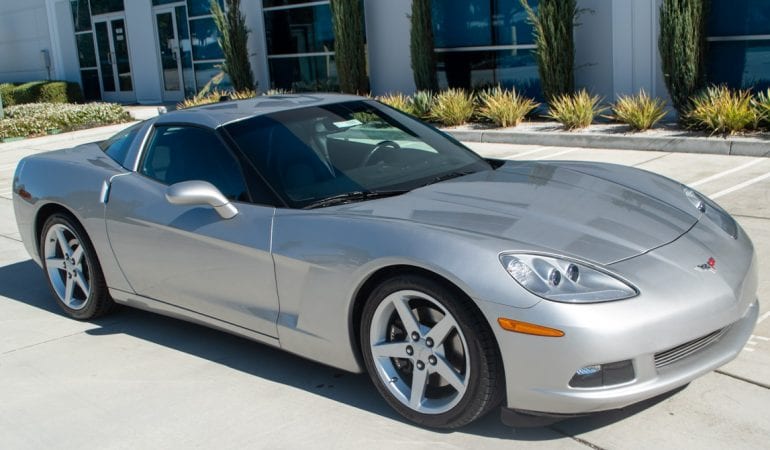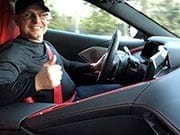 What Mike Likes about this Corvette:"This 2005 six speed manual Corvette coupe belonged to a good Italian friend of mine from Northern California. He bought the car brand new, kept it garaged and cherished it. He used it sparingly and only racked up a mere 30,000 miles. It's been a few years now that I've been trying to buy this car from him, and it finally just happened. We are very impressed with the overall condition of the Silver bullet. It's not often you can buy a well-cared for 16-year-old car. And now we have seen a resurgence of the manual transmission Corvettes since Chevrolet no longer offers them going forward from 2020 into the future. These collectibles will continue to gain popularity and of course the supply will not keep up with the demand. The other thing I like about this 2005 acquisition was since he is in the wine industry and I got a free case of wine in the trunk as a gift.
How can you beat that?
You must be 21 years old to purchase this vehicle!  ha ha!!"
Corvette Mike V8tro / CM V8tro
Check out our great financing options.  
Happy Throttling!
Apex • Exit • Accelerate!!
We just acquired this very sharp, low miles '05 from its original owner. It's loaded with options, including; Preferred Equipment Group!

Machine Silver with Ebony interior, LS2 364/400hp, and 6-speed manual transaxle.
Would you like to see your prime collector car example featured here? Click Here to send an email.
Trades maybe?
Financing yes!!!
Thrill rides no!!!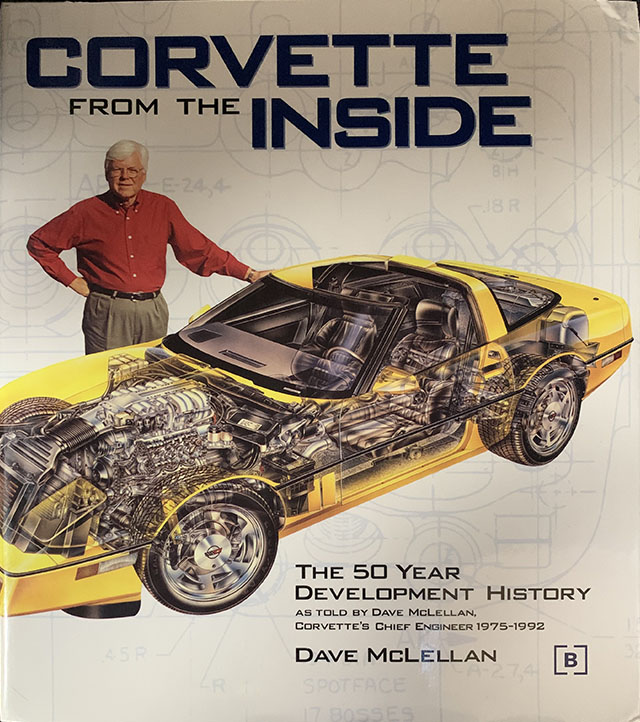 Corvette From The Inside
Signed by Author
Dave McLellan
Corvette Chief Engineer 1975-1992
Price: $25!
Other books and artwork available.
Real Kelsey Hayes Knock offs and Bolt-Ons for sale.
Tires, repro wheels, and caps.
Call for pricing.
There are so many items in the Corvette-themed collection that he changed the way Guinness World Records classifies car collecting. Anyone can go on a giant shopping spree and buy a bunch of cars, Mallon said. Eventually Guinness created a new category for "Corvette items," and in 2012, Charles was awarded the world record.
Click here to submit your bid.
---
Discounted Parts Table Items
Pictures Available Upon Request.
1956-1962 Corvette Hardtops – Priced from $4,888.
1963-1967 Corvette Hardtops – Priced from $2,000.
1968-1975 Used convertible top assembly. Good condition.
1969 L88 Holley 4bbl carburetor – Completely rebuilt (by Jerry Luck) and ready to install. 3955205 R4296 932. Price: $4,500 $3,500.
---
Auctions
2020 Chevrolet Corvette Stingray Convertible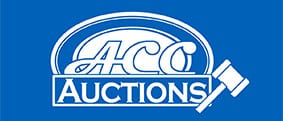 More Coming Soon


More Coming Soon
Cars on eBay at Auction Pricing
1962 Ford Thunderbird M-Code Landau Hardtop
1965 Goldwood Yellow Corvette Convertible L76 327/365hp
1965 Rally Red Corvette Convertible L78 396/425hp, 4-speed
1975 BRIGHT YELLOW CORVETTE CONVERTIBLE
2017 Corvette Grand Sport Collector Edition Convertible 3LT
2018 Audi Q7 Quattro Prestige SUV. Loaded with only 36k miles!

---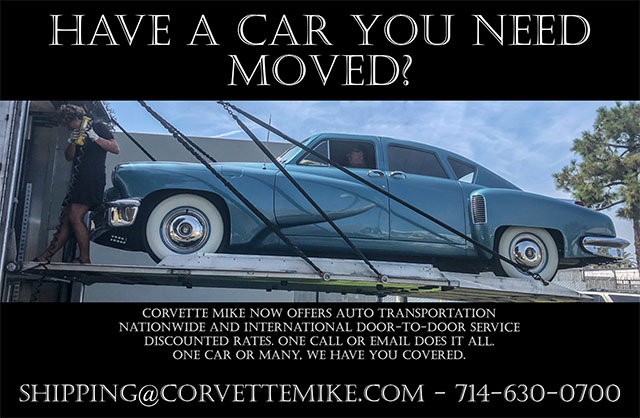 Comic of the Week

Some Random Thoughts
Nothing makes you more tolerant of a neighbor's noisy party than being there.
I wonder how people find their true love. I can't even find my one sock from its pair.
My boss always asks me why I never pay attention. Finally I told him the truth – at what he pays me per hour, I can't afford to pay attention.
About Us
The Leader of the Pack for nearly 40 years (est. 1982), in which time Corvette Mike has earned a reputation of unsurpassed integrity, and expertise while becoming one of the world's leading sports car dealers. Dealing in Corvettes, American Muscle cars, Ferrari, Porsche and Jaguar among others, Corvette Mike is your one-stop for your collection and sports car needs. Visit our online showroom!