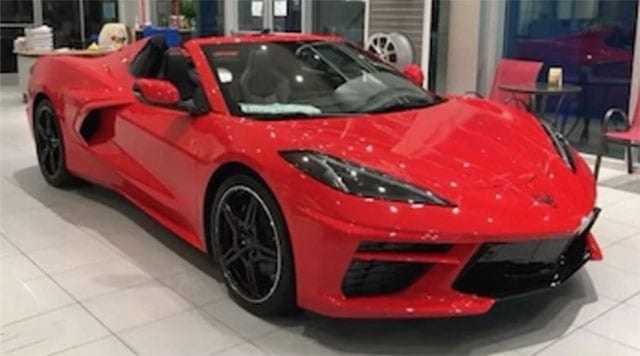 Base Price of C8 Increased by $1,000
March 7, 2021
Corvette Mike's Thundering Thursday | Volume 8-26 • March 4, 2021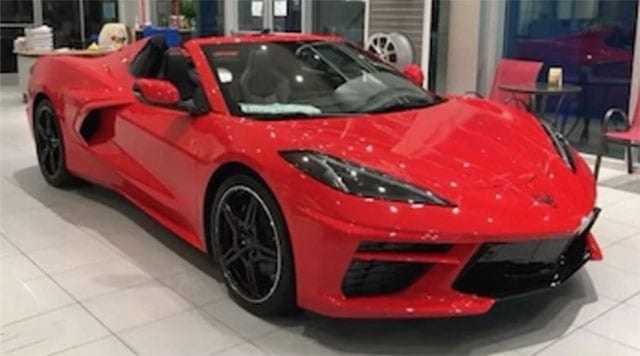 When Chevrolet brought out the 2021 Corvette, they did it without a price increase, but as of March 1, the base price of all C8 models have increased by $1,000. That means the new base price for a Corvette is $60,995. It also means Chevy can no longer advertise the C8 as a sub-$60,000 sports car.
Autoblog reached out to GM and got this statement: "The MSRP of the 2021 Chevrolet Corvette Stingray coupe and convertible at all trim levels will increase by $1,000 beginning March 1. We monitor and adjust pricing on all our products regularly, and we're confident the Corvette remains a winning formula of performance and attainability." Orders inputted, and marked as SOLD, before March 2 will not be impacted by the price increase.
2023 C8 May Get Interior Changes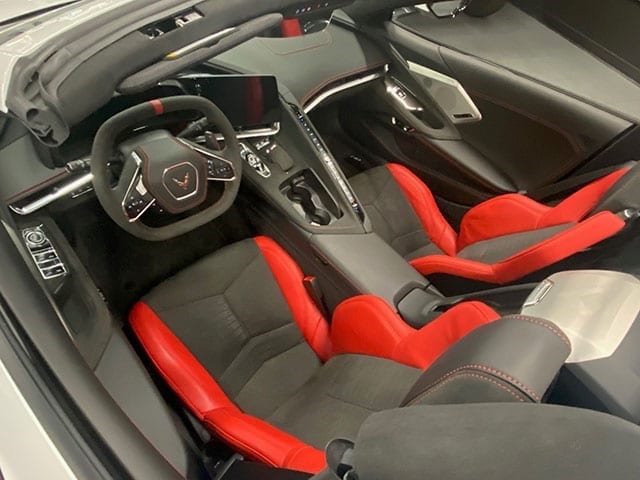 Rumors are being reported that the current GM design chief Michael Simcoe is not a fan of the center console button layout on the C8. The central console puts a small wall between driver and passenger and fills the top of it with buttons for the AC and seat heat/vents. This design has gotten some bad feedback from customers, and Chevy is listening. The new layout may be introduced in 2023 according to reports.
Corvette Owner's Corner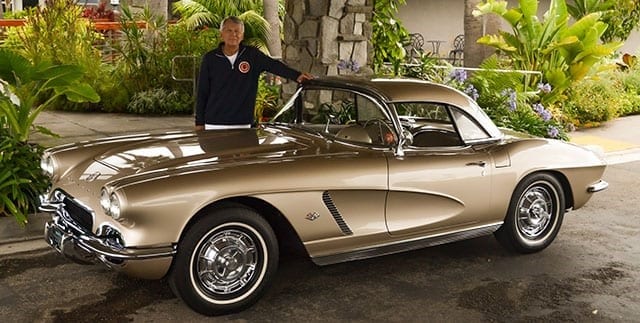 Bob bought this C1 from Corvette Mike in 2018 and is #644 off the assembly line. This Fawn Beige 1962 is a numbers matching 327, four speed, Posi Traction, and matching fawn beige interior. Bob says "this car gets more attention than I ever expected because it dazzles with the fawn beige color, all the bright work and the timeless design." He has shown his Vette at the Huntington Beach Concours and taken first place for C-1's daily driver in 2018 and 2019.
Want to be our next Corvette Owner highlighted? Send Troy@CorvetteMike.Com an email.

Subscribe to our newsletter and receive updates on new arrivals and featured cars!
2021 Corvette Dream Giveaway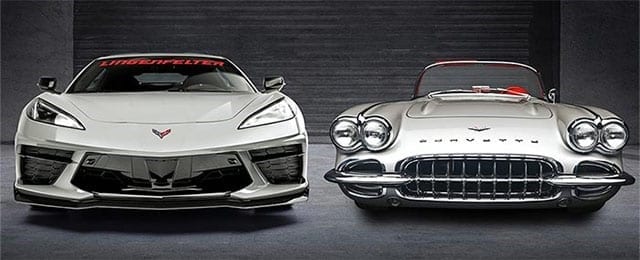 The 2021 Corvette Dream Giveaway kicked off last month with the introduction of the grand prizes…a 2021 Corvette Z51 Coupe and a 1961 Corvette restomod both offered in matching Silver exteriors with red interiors. It's an amazing giveaway that not only offers the chance to bring home two Corvettes, but also the only one that offers a check containing $43,000 to pay the winner's taxes.
Thundering Thursday readers get DOUBLE ENTRIES on donations of $25 or more.
Click Here to get your Entries today!
---
We are looking for C2's
1967 Maroon or Red 327 Convertible
Any year C2 coupe with 327 and any transmission.
Also want low mile
2015-2019 Z06 Coupe
2010-2019 Grand Sport Coupe
2019 Black ZR1 Coupe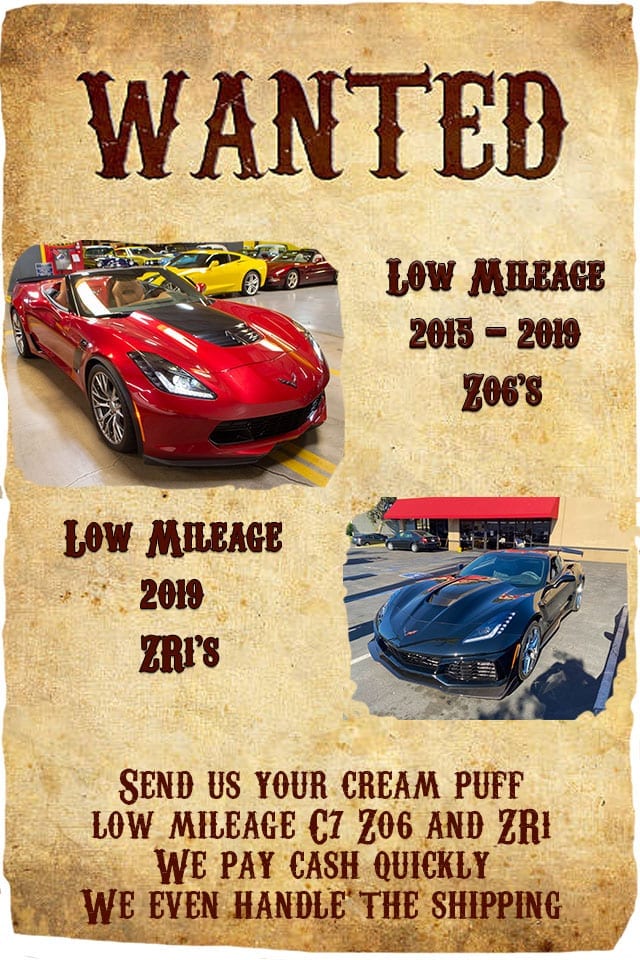 We buy used cars!
2020 Corvettes wanted top dollar paid
Top money paid for the right cars.  Submit today.
Cream puff inventory needed!
Lemons need not apply.
Consignments Net YOU More!!
You get the $$$ and we do all the work for you!!!
Garage too full?
Have one or more cars to sell?
Same day cash! Running or not!!!
For approved collections, Mike will visit personally.
Sales@CorvetteMike.Com
---
Inbound Now!
1965 Corvette L76 327/365 4 Speed
Fully Restored!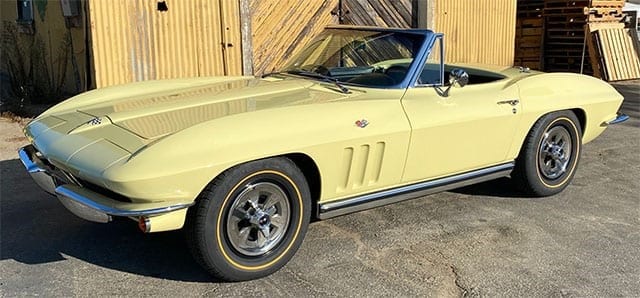 Striking is the word that comes to mind when looking at this Goldwood Yellow L76 Convertible.  The beautiful (and rare) exterior color is nicely contrasted with a Black vinyl interior and is crowned with a White soft top.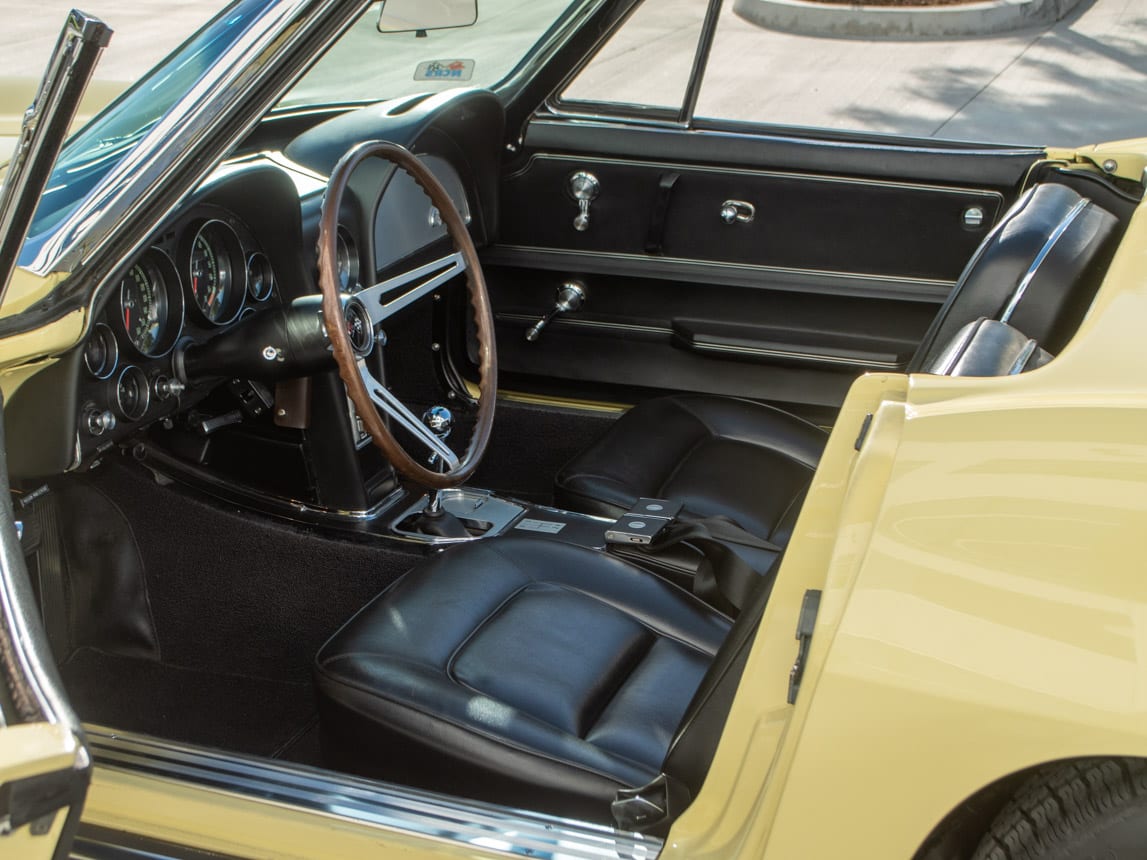 Optioned with power 4-wheel disc brakes and AM/FM radio. It's been completely frame-off restored and is a N.C.R.S. Top Flight Award winner!  This is the car you cruise Pacific Coast Hwy. in on a beautiful Sunday afternoon.  Comes with maintenance receipts, N.C.R.S. Shipping Data Report, the Top Flight Award and more.
Corvette Blogger special price: $79,888
---
Weekly Special
1969 Corvette L71 427/435
Frame Off Restored!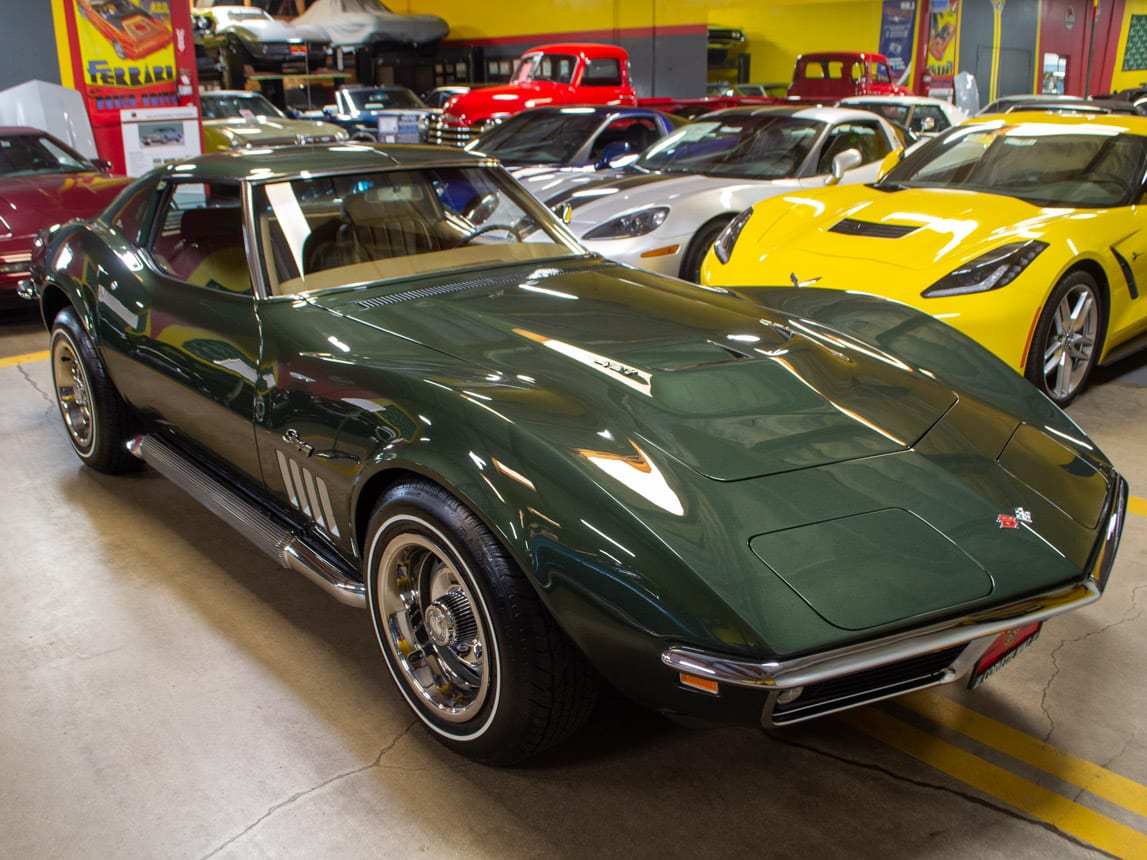 "The '69 Sharks were great cars! The growing pains of '68 were pretty much all gone by then. But what I liked most was a very rare, one year only option, designated N14. This was the side mounted exhaust system. It consisted of 2 long insulated mufflers surrounded by chrome finned covers and was only available in '69. To me, this was one of the coolest options ever offered on a Corvette. Add to it the L71, 427/435hp big block (like the car featured here) and you had an almost unbeatable combination of power and style!
And it sounds MEAN!!"
Corvette Mike V8tro / CM V8tro
Check out our great financing options.  
Happy Throttling!
Apex • Exit • Accelerate!!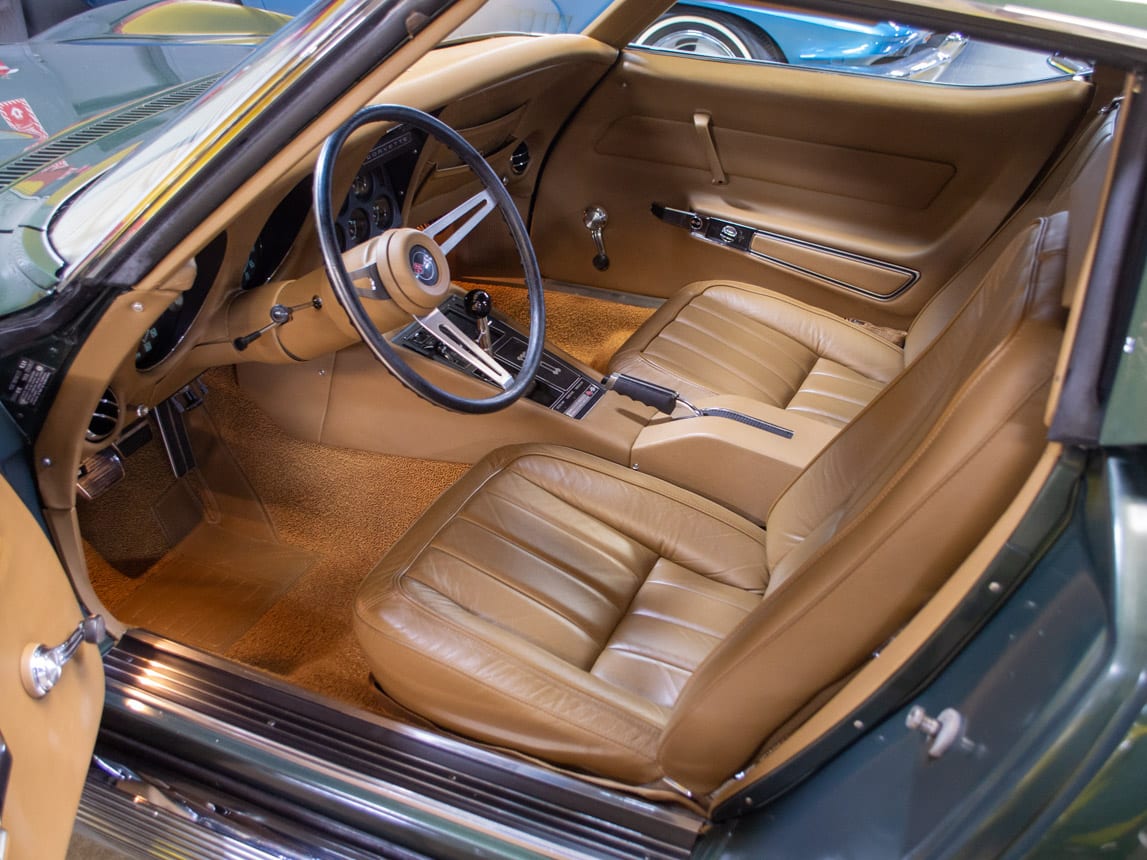 The beautiful and very correct Fathom Green example presented here is one of those that left St. Louis with the N14 exhaust.  It's also equipped with the L71 427/435hp big block, M21 close ratio 4-spd., K66 Transistorized Ignition, tinted glass, power brakes, headlight washers and more.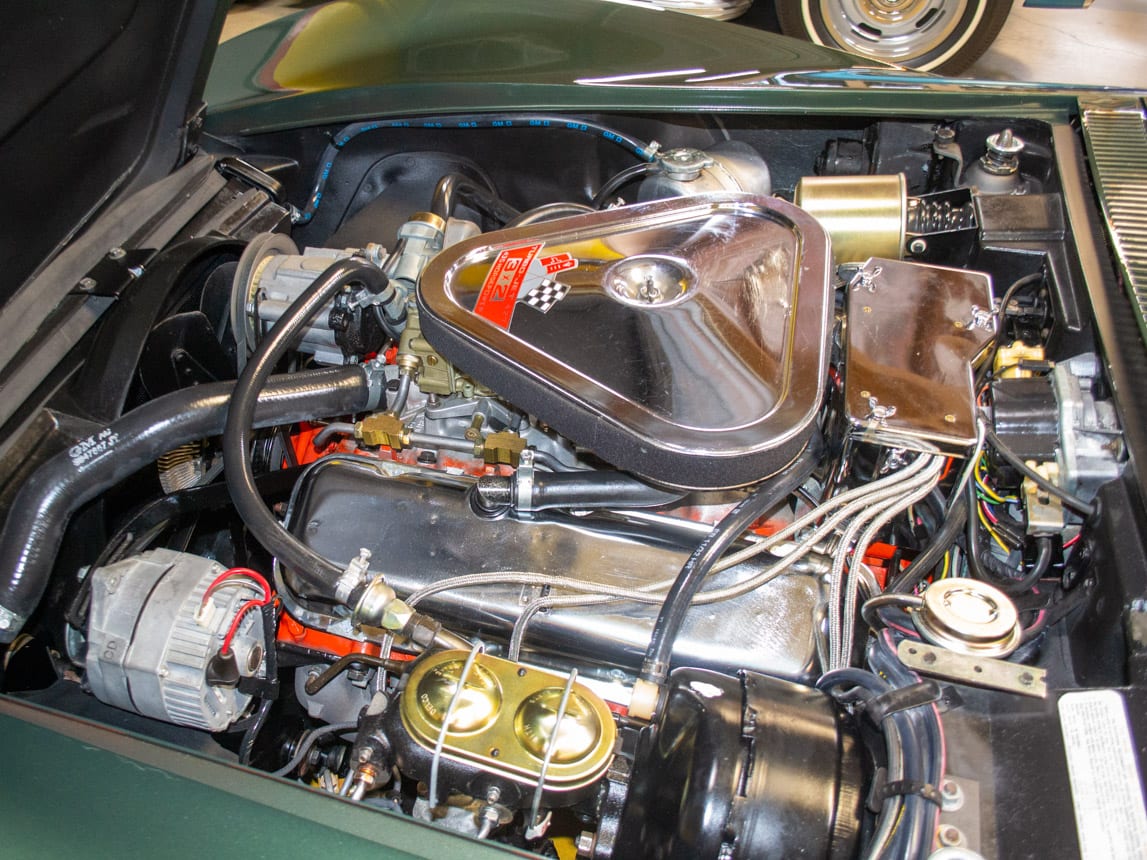 The car has undergone an extensive, frame off restoration and it is believed that the factory drivetrain is still in place (as evidenced in a report by C3 guru Mark Donnally).  The car has received an N.C.R.S. Top Flight Award and factory docs include an N.C.R.S. validated Tank Sticker, Owner's Kit and keys.
---
Would you like to see your prime collector car example featured here? Click Here to send an email.
Trades maybe?
Financing yes!!!
Thrill rides no!!!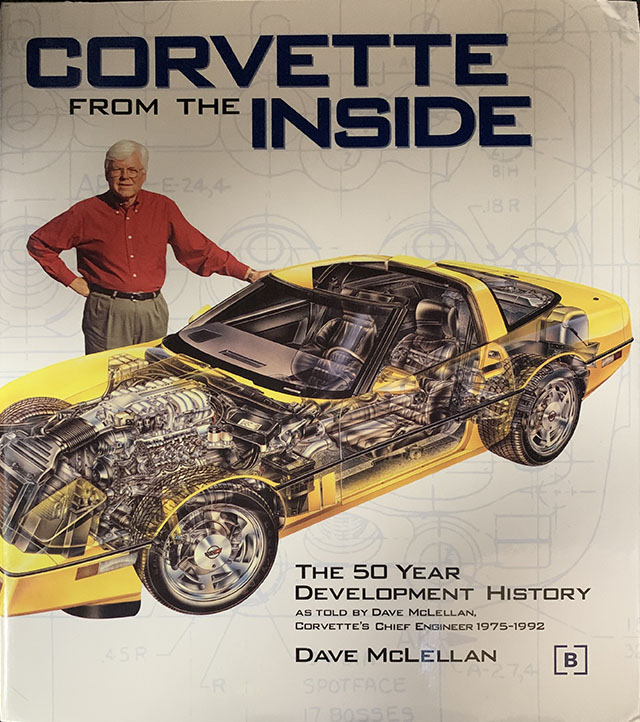 Corvette From The Inside
Signed by Author
Dave McLellan
Corvette Chief Engineer 1975-1992
Price: $25!
Other books and artwork available.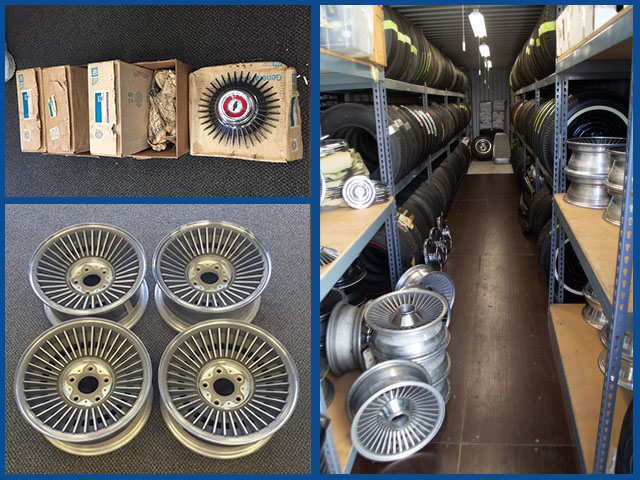 Real Kelsey Hayes Knock offs and Bolt-Ons for sale.
Tires, repro wheels, and caps.
Call for pricing.
There are so many items in the Corvette-themed collection that he changed the way Guinness World Records classifies car collecting. Anyone can go on a giant shopping spree and buy a bunch of cars, Mallon said. Eventually Guinness created a new category for "Corvette items," and in 2012, Charles was awarded the world record.
Click here to submit your bid.
---
Discounted Parts Table Items
Pictures Available Upon Request.
1956-1962 Corvette Hardtops – Priced from $4,888.
1963-1967 Corvette Hardtops – Priced from $2,000.
1968-1975 Used convertible top assembly. Good condition.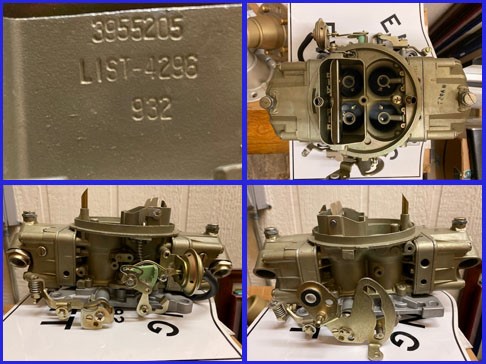 1969 L88 Holley 4bbl carburetor – Completely rebuilt (by Jerry Luck) and ready to install. 3955205 R4296 932. Price: $4,500 $3,500.
---
Auctions

More Coming Soon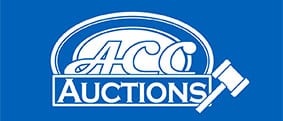 More Coming Soon


More Coming Soon

Cars on eBay at Auction Pricing
1962 Ford Thunderbird M-Code
1965 Rally Red Corvette Convertible L78 396/425hp, 4-speed
1975 BRIGHT YELLOW CORVETTE CONVERTIBLE
2017 Corvette Grand Sport Collector Edition Convertible 3LT
2018 Audi Q7 Quattro Prestige SUV. Loaded with only 36k miles!
---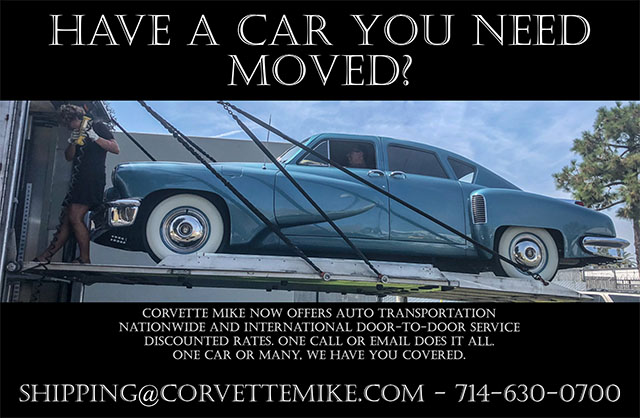 Comic of the Week
Some Random Thoughts
Okay you guys, pair up in threes!
One bad thing about drinking and driving is the trees defend themselves really well.
Technically you could live without food for the rest of your life.
About Us
The Leader of the Pack for nearly 40 years (est. 1982), in which time Corvette Mike has earned a reputation of unsurpassed integrity, and expertise while becoming one of the world's leading sports car dealers. Dealing in Corvettes, American Muscle cars, Ferrari, Porsche and Jaguar among others, Corvette Mike is your one-stop for your collection and sports car needs. Visit our online showroom!