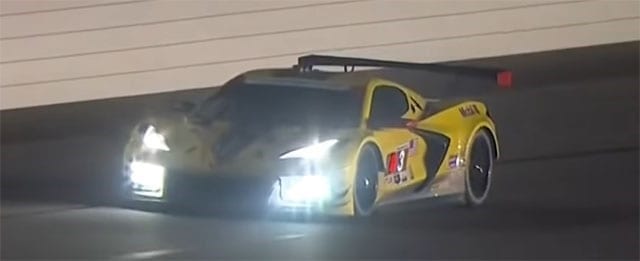 C8.R Going to 24 Hours of Le Mans
March 11, 2021
Corvette Mike's Thundering Thursday | Volume 8-27 • March 11, 2021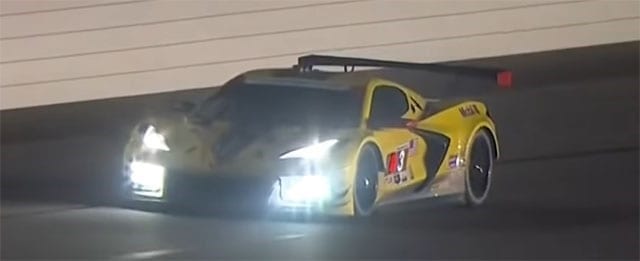 COVID-19 played havoc on the C8 Corvette in many ways, and participation in the 2020 24 Hours of La Mans was one of them.
Corvette Racing, with the C8.R, has been unstoppable this year with the latest 1st and 2nd place win at the Daytona Rolex 24, in the GTLM class. This was the fourth time in its history, Corvette Racing stood on the top step of the podium in the Rolex 24 At Daytona. The two Corvettes combined lead 716 of the 770 laps.
The 2021 24 Hours of Le Mans is currently scheduled for Aug. 21-22, and according to the official entry list published by the Automobile Club de l'Ouest (ACO), and FIA World Endurance Championship, two factory Corvette C8.Rs will join Porsche and Ferrari in the LMGTE Pro class.
Corvette Owner's Corner
Gordon's 1,000,000 Mile Corvette Goal


When you hear of ultra-high mile daily driver's, names like Toyota, Honda and Volvo, are usually the first that you'd think of. Corvette, on the other hand isn't a car that would immediately come to mind for that purpose. Not that Corvettes aren't an excellent and exciting mode of daily transport. They definitely are! It's just that Corvette owners tend to drive their cars shorter distances or for fun weekend get-a-ways.
However, there are exceptions to that rule! We think Gordon and his '90 Red Corvette Coupe deserves recognition as possibly one of the highest mile Corvettes still on the road! Who says a Corvette isn't a reliable daily driver? Well Gordon Fong surely doesn't! He purchased this 1990 almost new in 1990 with just 15k miles on the odometer. Since then he's managed to only rack up an additional 700k more miles! He's even driven it across country and back! What's the secret to keeping this Vette on the road? Well, it's not really a secret. Just change the oil every 5k miles. Gordon has been taking his car to Corvette Mike for oil changes and regular maintenance for about as long as he's owned it! And his diligent caretaking has paid off with more than 3/4 of a million miles!
Want to be our next Corvette Owner highlighted? Send Troy@CorvetteMike.Com an email.
Subscribe to our newsletter and receive updates on new arrivals and featured cars!
2021 Corvette Dream Giveaway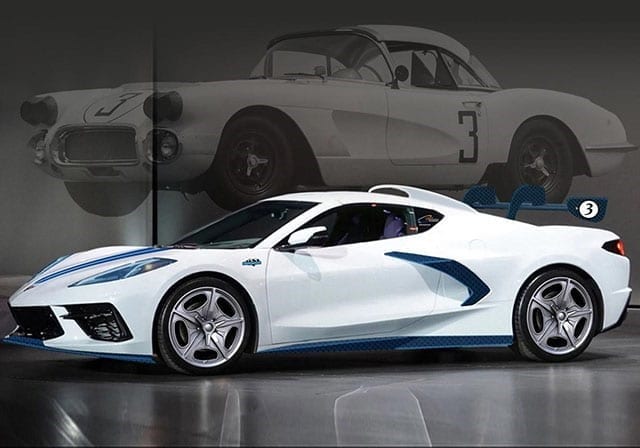 Win a 60th Anniversary Cunningham C8 Corvette
This limited Edition C8 Corvette is a modern-day tribute to the Briggs Cunningham 1960 Corvette that became the first Corvette ever to win its class at the 24 Hours of Le Mans. This special edition will feature nearly 600-hp from Lingenfelter Performance Engineering along with other unique features. In order to bring home this limited-edition 60th Anniversary Cunningham C8 Corvette, all you have to do is to make a donation to the Chip Miller Amyloidosis Foundation. Thundering Thursday readers can get 30% BONUS ENTRIES on ticket orders of $25 or more.

Click Here to get your Entries today!
---
We are looking for C2's
1967 Maroon or Red 327 Convertible
Any year C2 coupe with 327 and any transmission.
Also want low mile
2015-2019 Z06 Coupe
2010-2019 Grand Sport Coupe
2019 Black ZR1 Coupe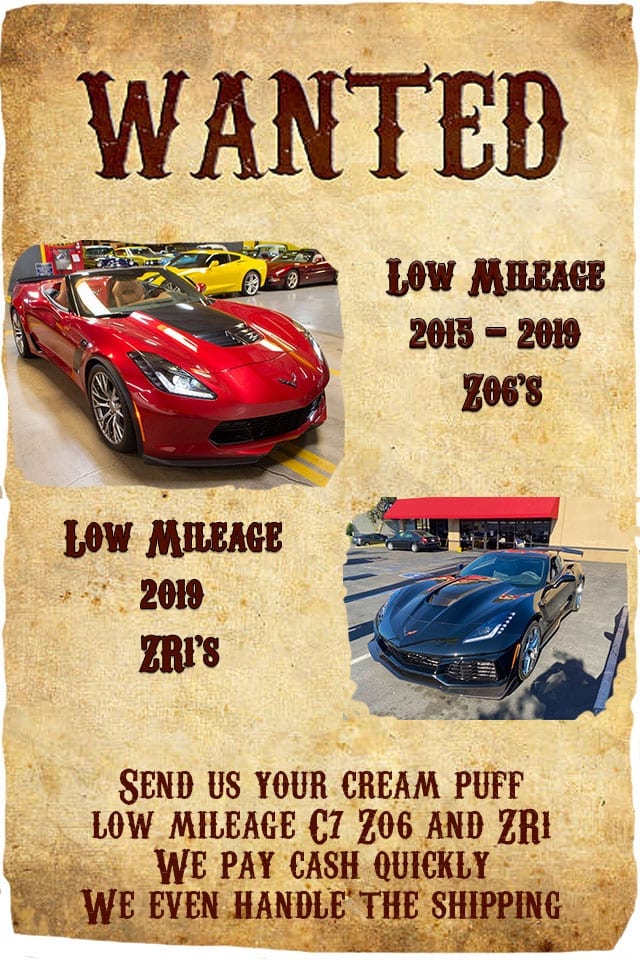 We buy used cars!
2020 Corvettes wanted top dollar paid
Top money paid for the right cars.  Submit today.
Cream puff inventory needed!
Lemons need not apply.
Consignments Net YOU More!!
You get the $$$ and we do all the work for you!!!
Garage too full?
Have one or more cars to sell?
Same day cash! Running or not!!!
For approved collections, Mike will visit personally.
Sales@CorvetteMike.Com
---
Just In!
2021 C8 Corvette 3LT Z51, Mag-Ride Lift
Black GT2 Seats with red stitching!

1,750 mile 3LT with carbon fiber factory interior upgrade, black GT2 seats with red stitching, Z51, magnetic ride suspension, front lift, engine appearance package with red engine covers.
Upgrades, ceramic coated entire car and wheels, complete front/lower-sides clear protection film, Sevene custom wheels with new set of original brand tires; Comes with original wheels and tires with only 400 miles on them.
Coming soon! Special price: $114,900
---
Weekly Special
2009 Porsche 911 Carrera S
Only 24k Miles!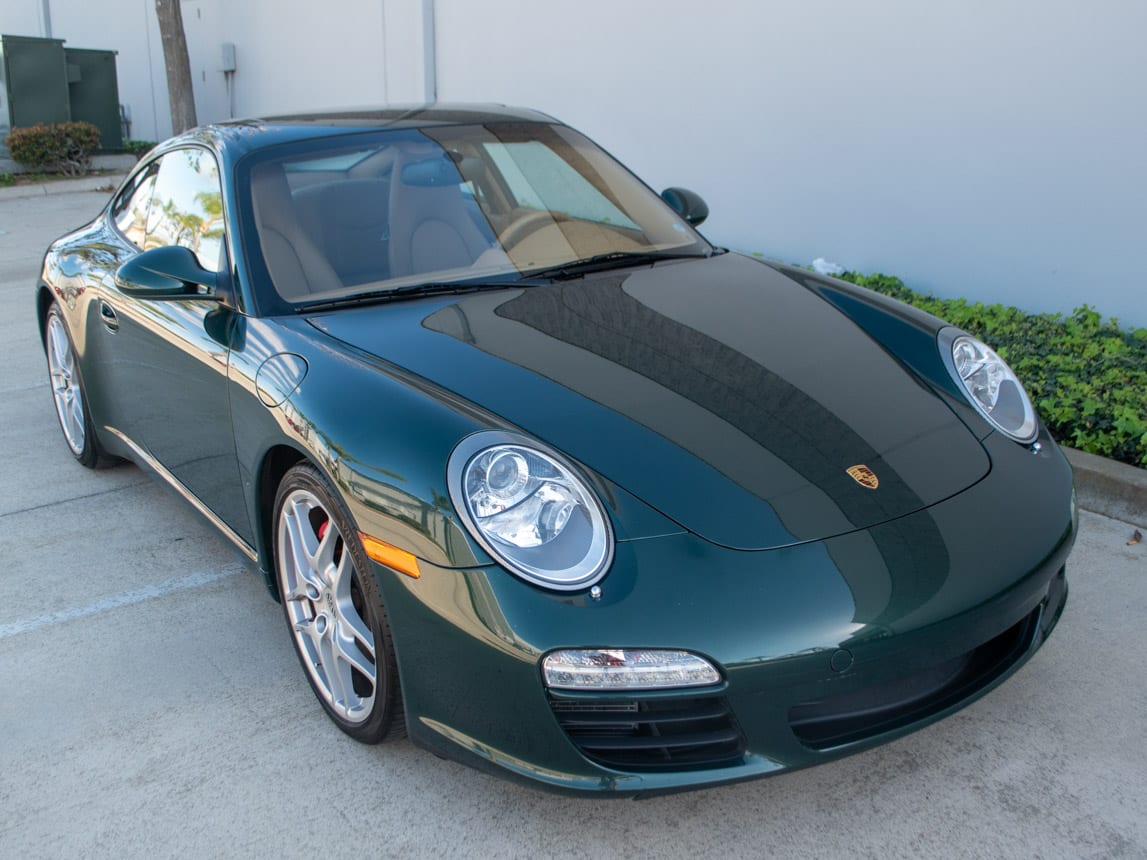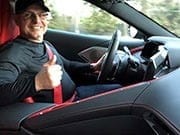 What Mike Likes about this Porsche:
"Plethora of Porsches lately!! Sure seems like we have had a nice run of prime example Porsche's lately. This one is no exception. These are basically handpicked stable mates from our clients collections. Not daily drivers.
This one used to reside right down the street from us and has been collector owned most of its adult life even though you feel like a kid when you drive it!! We always invite any of these cars to be inspected before purchased, so come in for a test drive to see for yourself. Before she's gone that is!!
The color combo is understated and European influenced.
Happy Thursday!"
Corvette Mike V8tro / CM V8tro
Check out our great financing options.  
Happy Throttling!
Apex • Exit • Accelerate!!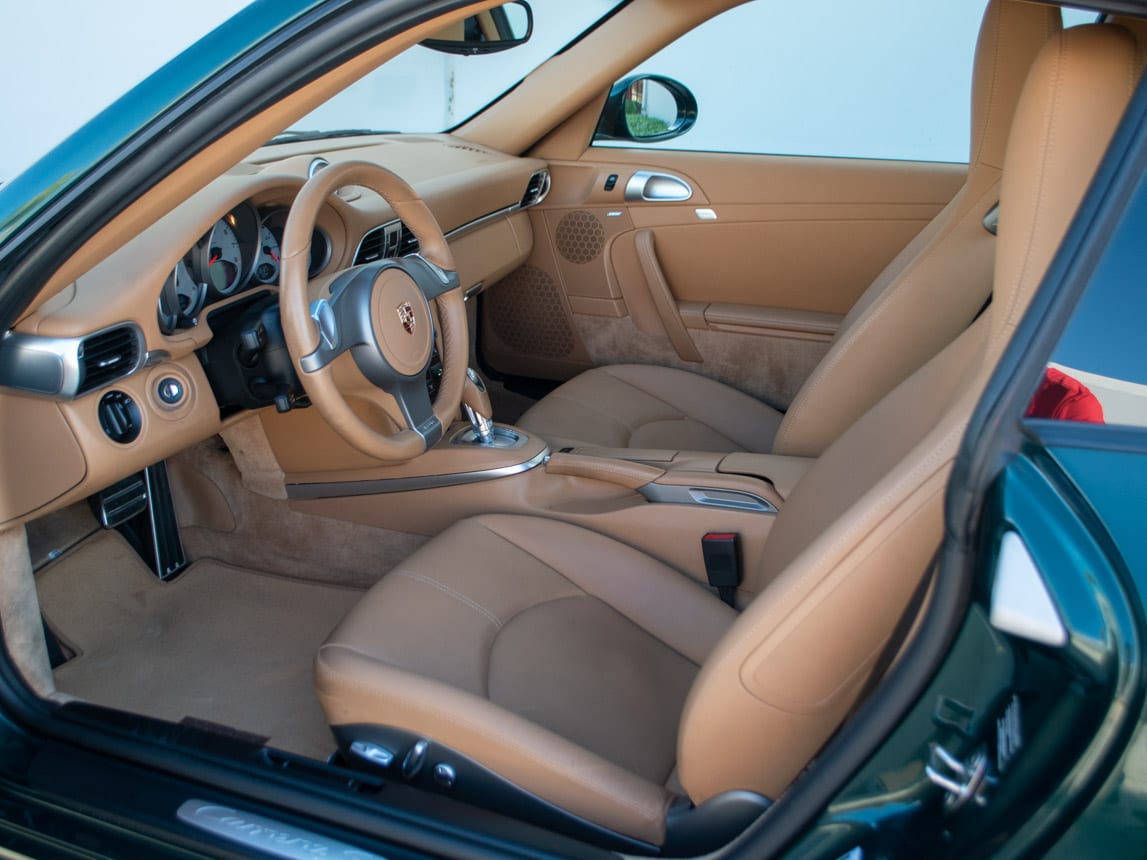 Malachite Green Metallic w/Natural interior, 3.8L flat 6 cyl/385hp, PDK automatic transaxle.
When we were presented with the opportunity to acquire this 911, we jumped on it!  We dig Porsches here at Corvette Mike! The Malachite Green Metallic exterior complemented by the Natural interior is simply stunning!  It's a color combo you just don't see on a regular basis, but it really sets it apart.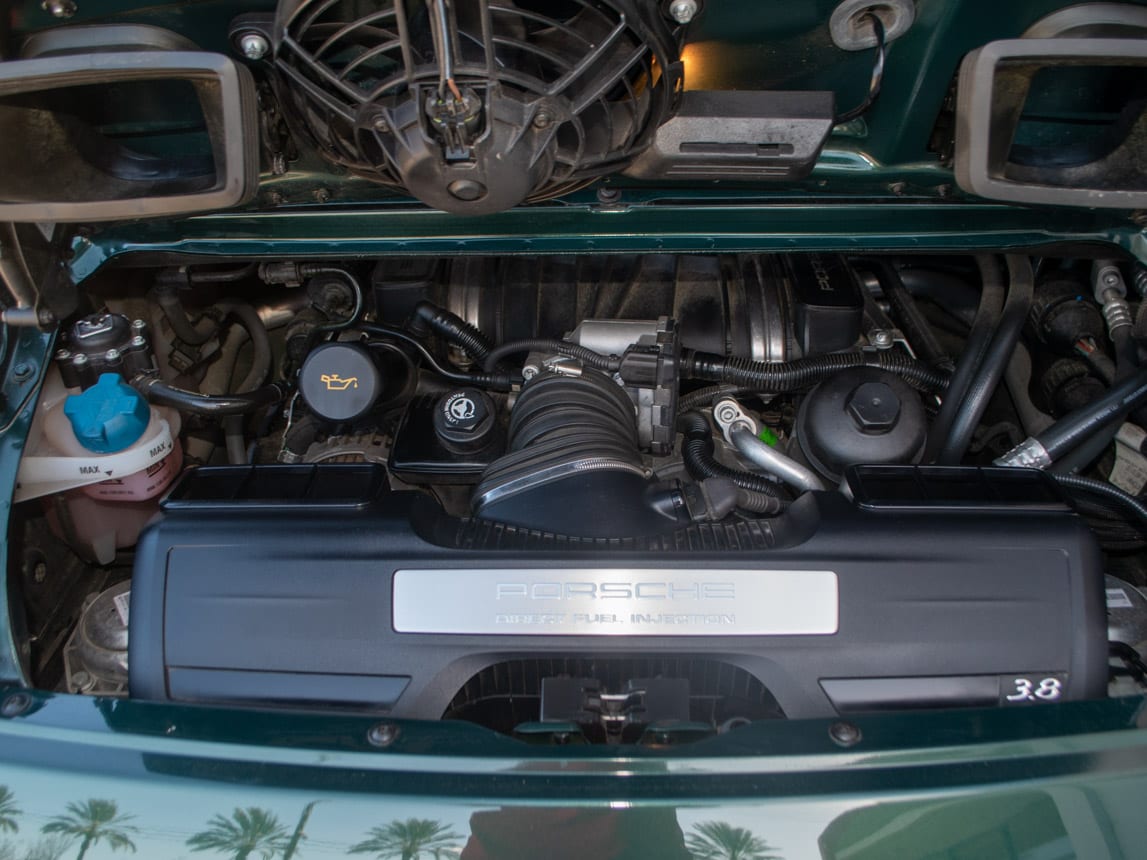 This 2-owner car has been beautifully maintained (recently serviced) and has only clocked 24k miles since new.
March Special price: $59,900
---
Would you like to see your prime collector car example featured here? Click Here to send an email.
Trades maybe?
Financing yes!!!
Thrill rides no!!!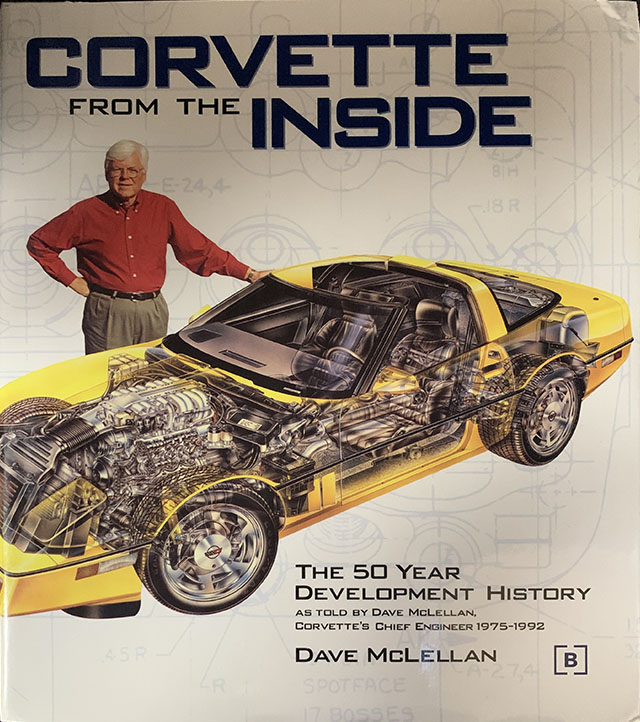 Corvette From The Inside
Signed by Author
Dave McLellan
Corvette Chief Engineer 1975-1992
Price: $25!
Other books and artwork available.
Real Kelsey Hayes Knock offs and Bolt-Ons for sale.
Tires, repro wheels, and caps.
Call for pricing.
There are so many items in the Corvette-themed collection that he changed the way Guinness World Records classifies car collecting. Anyone can go on a giant shopping spree and buy a bunch of cars, Mallon said. Eventually Guinness created a new category for "Corvette items," and in 2012, Charles was awarded the world record.
Click here to submit your bid.
---
Discounted Parts Table Items
Pictures Available Upon Request.
1956-1962 Corvette Hardtops – Priced from $4,888.
1963-1967 Corvette Hardtops – Priced from $2,000.
1968-1975 Used convertible top assembly. Good condition.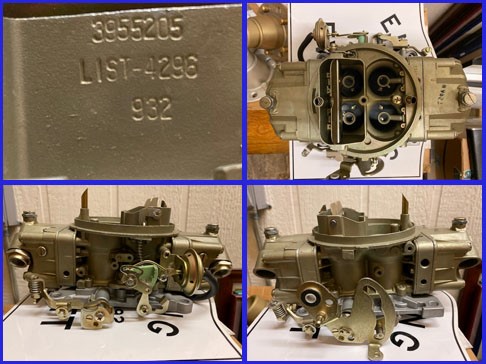 1969 L88 Holley 4bbl carburetor – Completely rebuilt (by Jerry Luck) and ready to install. 3955205 R4296 932. Price: $4,500 $3,500.
---
Auctions

More Coming Soon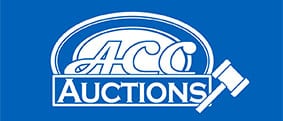 More Coming Soon


More Coming Soon
Cars on eBay at Auction Pricing
1962 Ford Thunderbird M-Code
1962 Roman Red Corvette Convertible
1965 Rally Red Corvette Convertible L78 396/425hp, 4-speed
1967 Silver Pearl Corvette L71 Convertible
1998 Sebring Silver Metallic Corvette Coupe
2017 Corvette Grand Sport Collector Edition Convertible 3LT
2018 Audi Q7 Quattro Prestige SUV. Loaded with only 36k miles!
---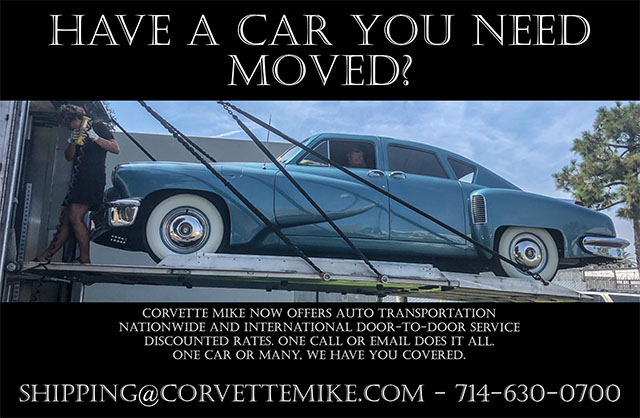 Comic of the Week

Some Random Thoughts
Hello, Monday. May I ask you a question? Why are you always back so quickly? Don't you have a hobby?
Monday is like a math problem. Add the irritation, subtract the sleep, multiply the problems, divide the happiness.
How come wrong numbers are never busy?
About Us
The Leader of the Pack for nearly 40 years (est. 1982), in which time Corvette Mike has earned a reputation of unsurpassed integrity, and expertise while becoming one of the world's leading sports car dealers. Dealing in Corvettes, American Muscle cars, Ferrari, Porsche and Jaguar among others, Corvette Mike is your one-stop for your collection and sports car needs. Visit our online showroom!