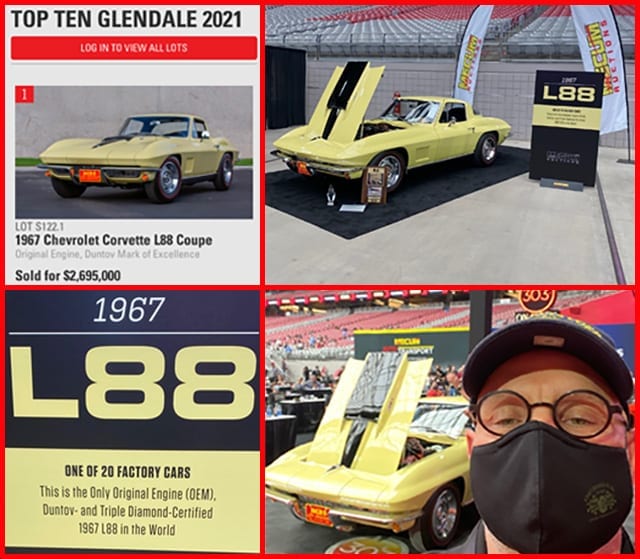 1967 L88 Sells at Mecum Auctions
March 26, 2021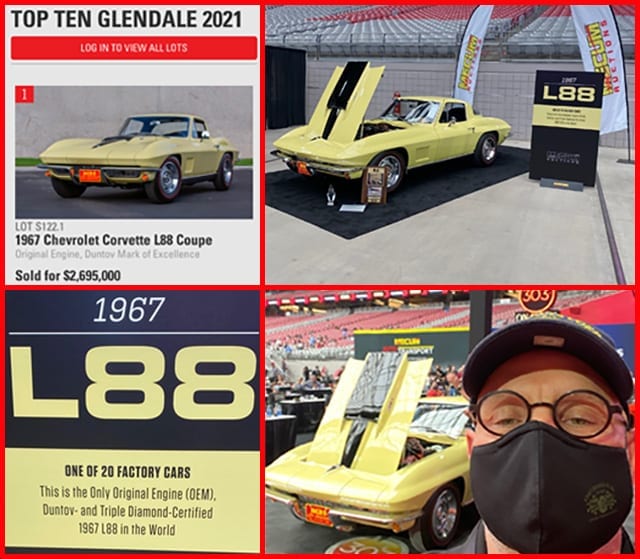 This rare 1 of 20 1967 Corvette L88 comes from Corvette Mike's collection and this one has the distinction of being the only one offered in Sunfire Yellow. It is the only 1967 L88 Coupe with its all original and highly documented motor, and Bloomington Gold Certification, NCRS Top Flight Award, a Triple Diamond Award winner, and then to top off all these coveted awards, it is the only 1967 L88 Coupe with a Duntov Mark Of Excellence Award!
The  hammer price was $2.45 million, and with the buyer's commission, the final price to bring home this rare "holy grail" Corvette was $2,695,000.
This Sunfire Yellow L88 becomes the fourth C2 L88 to sell in recent years for over two million dollars. It's the second one to sell this year after the first production 1967 Corvette L88 famously raced by Tony Delorenzo was sold at Mecum's Kissimmee January 2021 sale for $2.5 million.
This year's sales of the two 1967 Corvette L88s mirrors the two sales that started the run with Mecum setting the record with a Maroon L88 Convertible which sold for $3.2 million. Barrett-Jackson would follow that sale up several months later in January 2014 with the world record sale of a Red 1967 L88 Coupe for $3.74 million.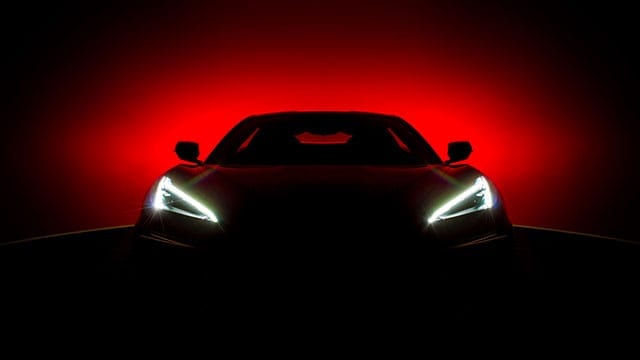 Enter to Win a Loaded 3LT 2020 Corvette Stingray Z51 Coupe
If you thought you missed out on owning the first year 2020 Corvette Stingray, here is one that will be given away in just a couple months from now during a live drawing at Florida's Don Mealey Chevrolet. This 2020 Corvette Stingray has the now-retired Long Beach Red Exterior with the 3LT Jet Black leather with Red Stitching. Fully loaded with Z51, FE4 Magnetic Ride Control, Front Lift, Engine Appearance Package, Black Trident Wheels, and more. Thundering Thursday readers can get 25% BONUS ENTRIES on donations of $25 of more so get your tickets today!
Click Here to get your 25% Bonus Entries today!
---
Owner's Corner
We are really enjoying the Thunderbird and have joined the Ramrodders car club in Masterton where we live. They celebrated their 40 year anniversary with a rod run and have included some photos for you.
Cheers
Roger T.
Want to be our next Corvette Owner highlighted?
Send Troy@CorvetteMike.Com an email.
---
We are looking for C2's
1967 Maroon or red 327 convertible
Any year C2 Coupe with 327 and any Transmission
Also want low mile:
2015-2019 Z06 Coupe
2010-2019 Grand Sport Coupe
2019 ZR1 Coupe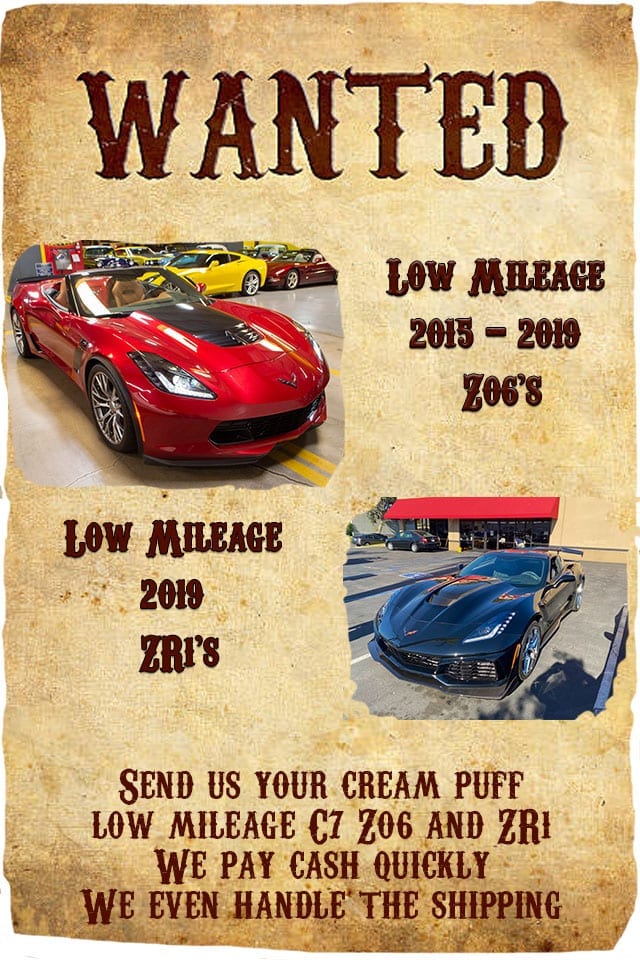 ---
Just in!
1980 MERCEDES BENZ 450 SL
The finest example we've ever seen!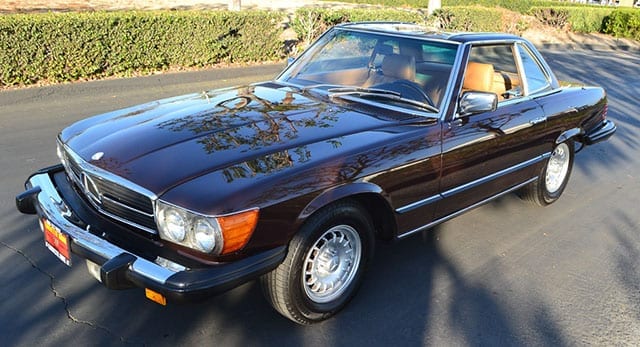 21,328 miles from new.
Rare Manganese Brown Metallic & original Palomino Leather interior in Concours condition
Quite possibly the nicest (1973-1980) W107 450SL on the planet!
Two owner car from Colorado from new until 2010.
Second owner acquired the vehicle from the widow of the original owner.
Both owners were close friends and business associates and both owners were extremely fond of this garage queen.
Coming soon special price: $44,900
---
Weekly Special
1962 327/340hp 4-speed
frame off restoration in great condition
What Mike Likes about this Corvette:
"Back in March 1979 I held my first all Corvette Auto Show in Buena Park California at the Holiday Inn off Beach Boulevard and the 91 freeway. I had a White with Red '62 to represent the last of the era of the solid axle Corvettes. The owner was a good friend of mine and a Corvette aficionado. His license plate read Route 66.  His name was Wayne McCartney and he was a rather tall, slender fellow, mild-mannered and a pleasure to talk to. I fondly remember him.  I haven't been in touch for quite some time and I hope he is still with us! Anyways, that's what I like about this '62.  It reminds me of my first Corvette show and my good friend Wayne.
Red on Red has always been a favorite of mine and the feeling is mutual amongst most Corvette collectors. Back in the day, they used to say that real Corvettes have trunks. Well, the 1962 Corvette is the last year that a Corvette technically had a trunk pre-dating the 1999 Fixed Roof Coupe."
Corvette Mike V8tro / CM V8tro
Check out our great financing options.  
Happy Throttling!
Apex • Exit • Accelerate!!
Trades maybe?
 Financing yes!!!
Thrill rides no!!!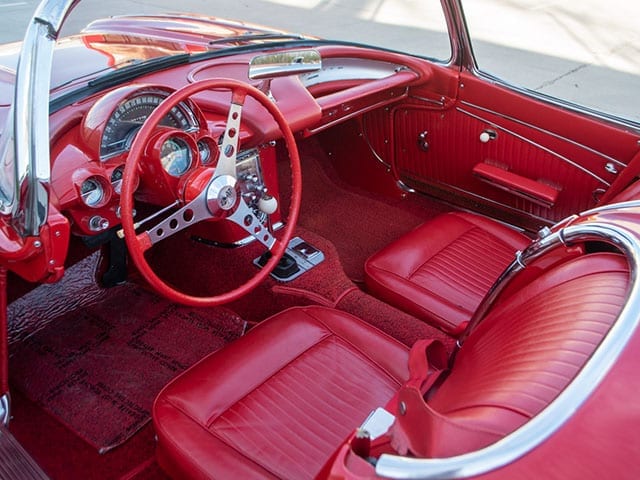 This '62 in brilliant Roman Red w/matching interior was frame-on restored a number of years ago, but still shows very well. It's basically stock with the exception of front disc brakes and a modern master cylinder. It's a very nice driver, mechanically sound and reliable.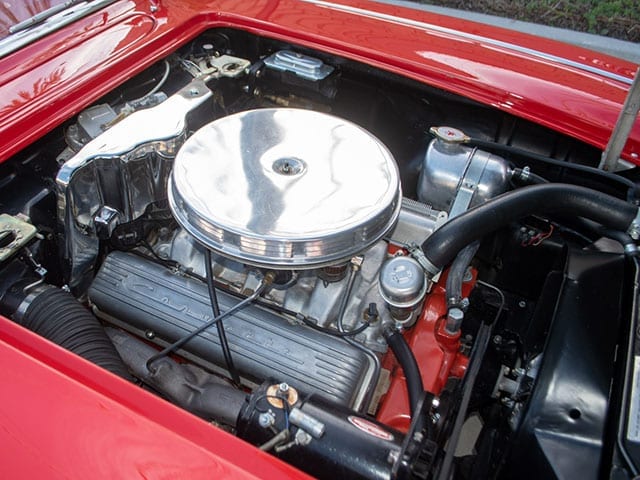 It features a matching #'s 327/340hp engine, backed by a 4-spd. transmission.
Would you like to see your prime collector car example featured for sale here? Click Here to send an email. We buy and consign.
Corvette From The Inside
Signed by Author
Dave McLellan
Corvette Chief Engineer 1975-1992
Price: $25!
Other books and artwork available.
Guinness World Record for of Chevrolet Memorabilia
Being sold by blind auction. Click here to submit your bid.
There are so many items in the Corvette-themed collection that he changed the way Guinness World Records classifies car collecting. Anyone can go on a giant shopping spree and buy a bunch of cars, Mallon said, but accumulating over 2,000 unique examples would take years. Eventually Guinness created a new category for "Corvette items," and in 2012, Charles was awarded the world record.
Click here to submit your bid.
Discounted Parts Table Items
Pictures Available Upon Request.
1956-1962 Corvette Hardtops – Priced from $4,888.
1963-1967 Corvette Hardtops – Priced from $2,000.
1968-1975 Used convertible top assembly. Good condition.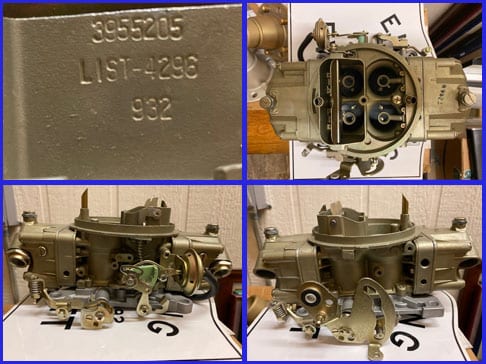 1969 L88 Holley 4bbl carburetor – Completely rebuilt (by Jerry Luck) and ready to install. 3955205 R4296 932. Price: $4,500 $3,500.
---
Auctions

7k-Mile 2001 BMW Z8
2019 Chevrolet COPO Camaro 427 #1
2005 Chevrolet Corvette Coupe 6-Speed
2017 Audi RS7, Black/Black 560hp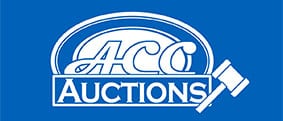 More Coming Soon
More Coming Soon

Cars on eBay at Auction Pricing
1962 Ford Thunderbird M-Code
1962 Roman Red Corvette Convertible
1965 Rally Red Corvette Convertible L78 396/425hp, 4-speed
1967 Silver Pearl Corvette L71 Convertible
1998 Sebring Silver Metallic Corvette Coupe
2017 Corvette Grand Sport Collector Edition Convertible 3LT
2018 Audi Q7 Quattro Prestige SUV. Loaded with only 36k miles!
2021 Black Corvette 3LT, Z51, Front Lift, Mag Ride Coupe
---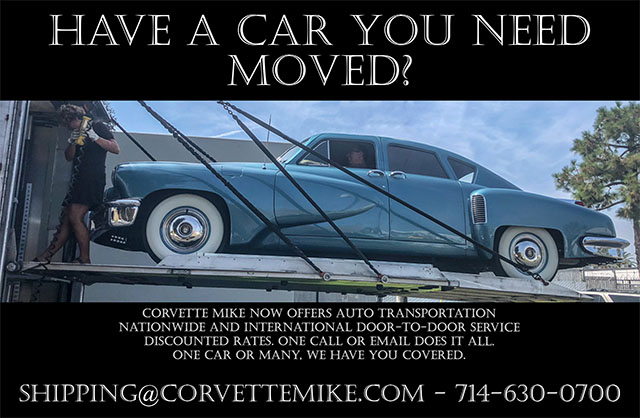 Comic of the Week