Early Electrics Class at the 70th Pebble Beach Concours
July 5, 2021
An Unmatched Tradition of Automotive Excellence
EARLY ELECTRICS CLASS AT THE 70TH PEBBLE BEACH CONCOURS HOSTS A RIKER REUNION
A Name Sparked a Grandson's Search for Family History and Cars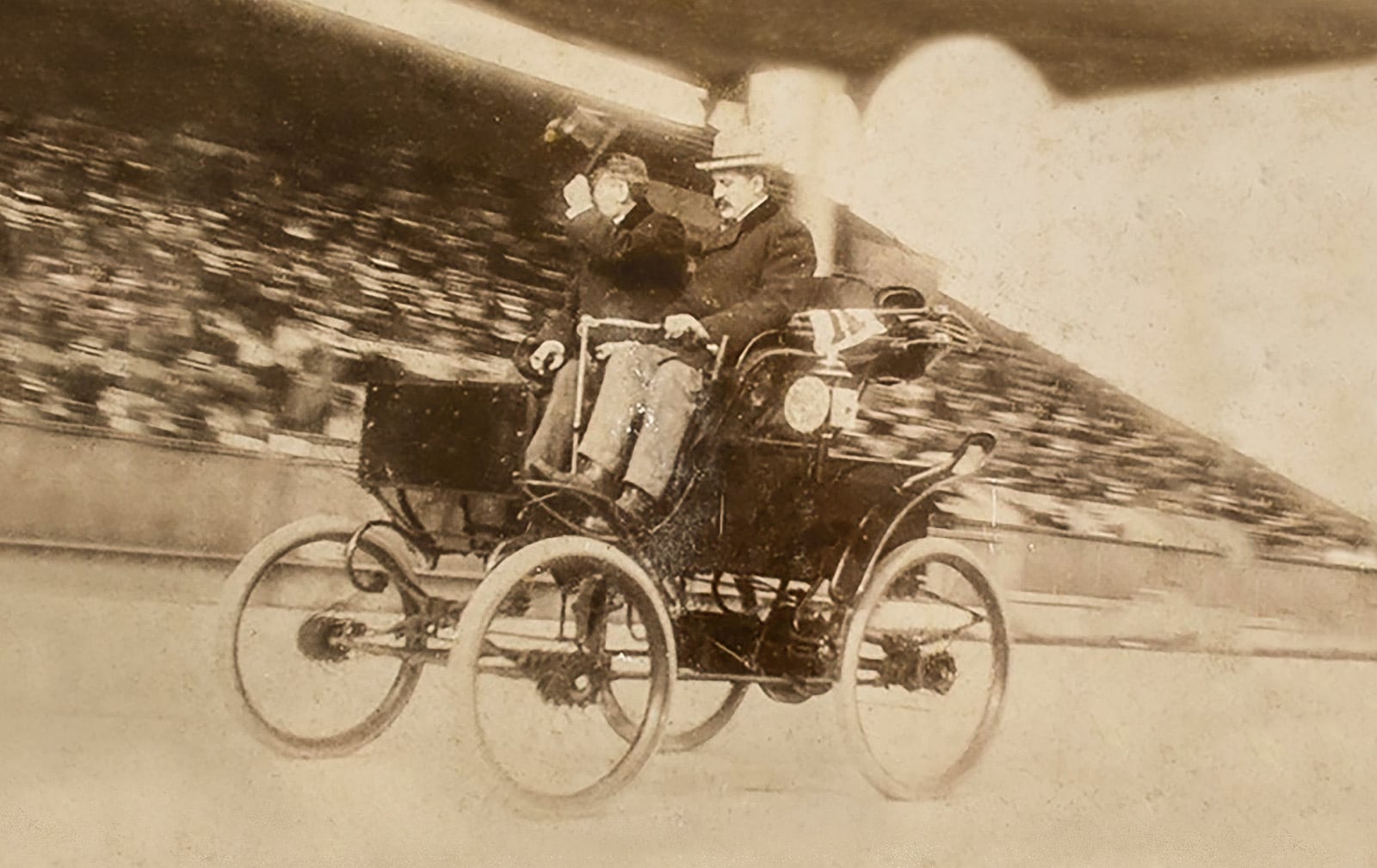 Also Showcased are Thomas Alva Edison's Rauch & Lang, a Baker Electric that Served Four Presidential Administrations, a Well-Traveled Bailey, a Milburn and Two Columbias.
Even as a boy, Richard Riker knew that his name had meaning. Back in the late 1800s, "Riker" was synonymous with electric cars.
Richard's grandfather, Andrew Lawrence (A. L.) Riker, was the engineering genius behind some of the earliest such vehicles. He first sketched an electric-powered car in 1884—although it wasn't until later that he began to bring his vision to life, initially adding motors to tricycles and paired bicycles and finally building a more formal four-wheeled car in 1895. The following year, Riker won what was perhaps the first US horseless carriage race around a track—at Narragansett Park in Providence, Rhode Island—and business took off.
---
See All the Early Electric Cars Headed to Our 70th Celebration!​
1896 RIKER ELECTRIC ROADSTER

This 1896 Riker Electric Prototype was designed by Andrew L. Riker, a prolific inventor, and it is being shown at Pebble Beach by the Riker family. Created in Brooklyn, New York, the prototype is a single seat EV roadster outfitted with tiller steering as well as coil over suspension for both the front and rear axles. Its innovative powertrain combined Riker's patented 3 hp Riker Electric Motor (Serial No. 1412) with five 8-volt batteries.

1898 RIKER ELECTRIC PHAETON

This 1898 Riker Electric Phaeton was designed, built, owned, and raced by Andrew Riker himself. This example won some of the earliest sanctioned automotive races in the United States and abroad, including the first-ever 50-mile-race sanctioned by AAA in 1900. It also placed first at the Exposition Universelle Internationale held in Paris that same year. 

1901 COLUMBIA VICTORIA PHAETON

This 1901 Columbia Victoria Phaeton was manufactured by the Columbia Automobile Company, which began two years prior as a joint venture between Pope Manufacturing and the Electric Vehicle Company. The car was capable of 28 mph aided by its three forward and two reverse speeds. 

1905 COLUMBIA MARK XXXV BROUGHAM

The Columbia Mark XXXV is a truly unique early electric featuring two electric motors that drive each of the massive 42-inch solid rubber rear tires independently through an internal ring gear. This example also features a stunning and imposing enclosed passenger coach by Brougham. 

1912 BAKER VICTORIA

This 1912 Baker Victoria was garaged at The White House and used through four administrations — from the William Howard Taft presidency to that of Woodrow Wilson, Warren G. Harding, and Calvin Coolidge. It served as personal transportation for both the presidents and their First Ladies. 

1912 RAUCH & LANG TC4

This elegant Rauch & Lang TC4 was owned by the prolific inventor and pioneer of electricity Thomas A. Edison himself. The TC4 features a unique layout with an exposed chauffeur seat and a tall luxurious passenger cabin reminiscent of horse-drawn carriages previously produced by Rauch & Lang.

1922 MILBURN LIGHT ELECTRIC 27L

The Milburn is a very good example of the first generation of electric cars. The styling is that of a horse-drawn buggy. Autonomy is limited to 100 miles and the speed to 20 miles per hour.

1908 S.R. BAILEY ELECTRIC VICTORIA PHAETON

This 1908 S.R. Bailey Electric Victoria Phaeton is the second of two electric cars owned by Larz and Isabel Andersons and was Isabel's favorite car. This automobile is notable for being the first electric car to travel 1500 miles from Boston to New York City to Chicago, going 21.5 mph without any repairs or replacements needed.
---
---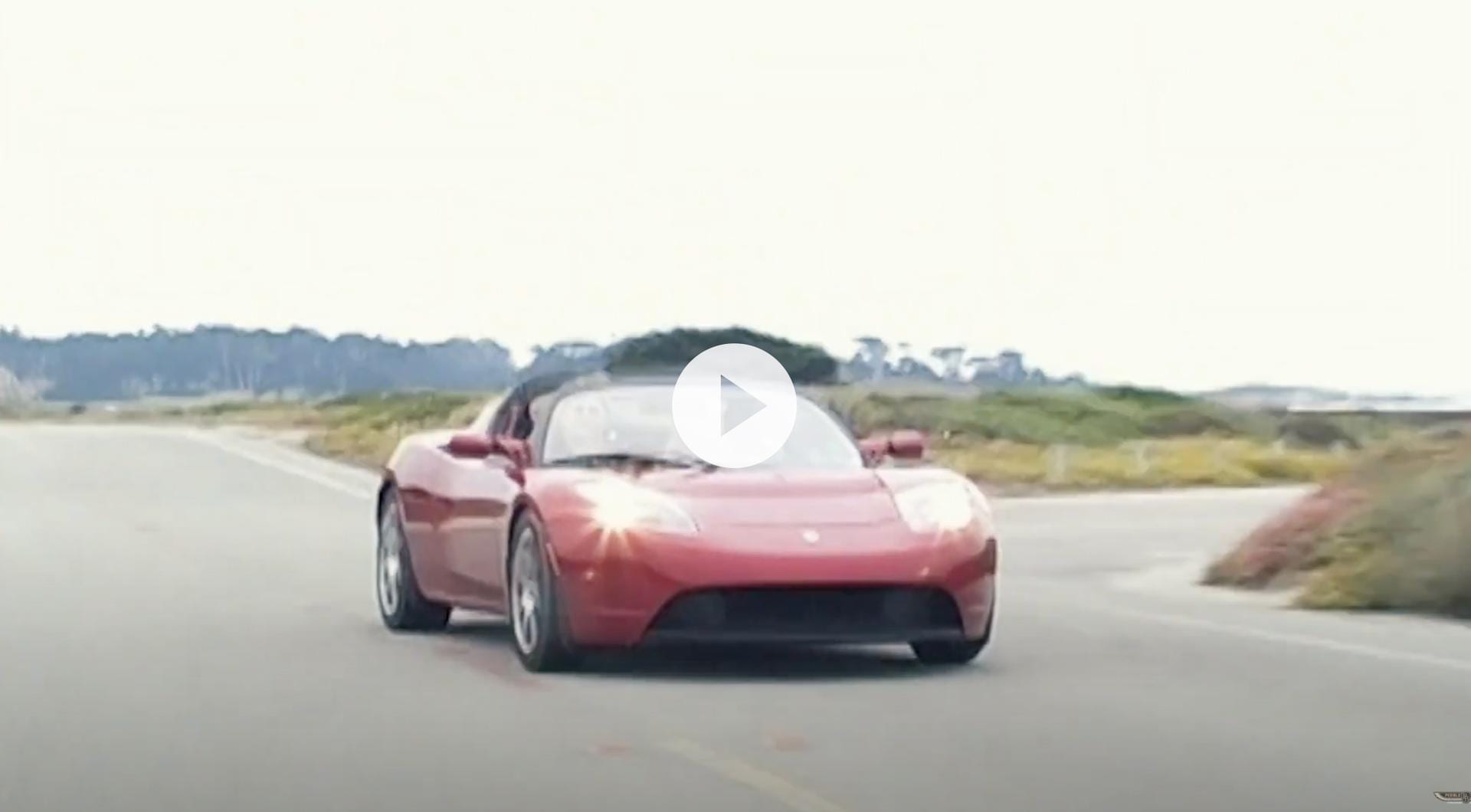 After a private press introduction, the Tesla Roadster prototype made its public debut at the 2006 Pebble Beach Concours d'Elegance. In this interview done on site at the event, Martin Eberhard talks about the dream that spurred the creation of the Tesla and the challenges of starting a new car company. Eberhard co-founded Tesla with capital from Elon Musk among others and served as its first CEO.