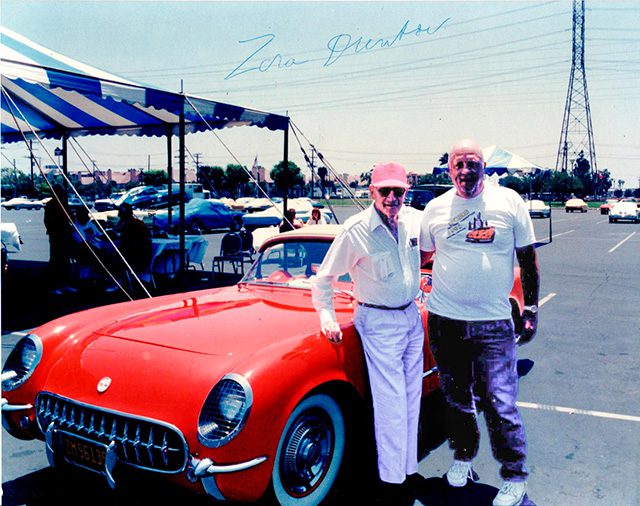 1-Off Minted Green 2023 C8 Z06/Z07 & NFT
June 17, 2022
1955 Bloomington Gold certified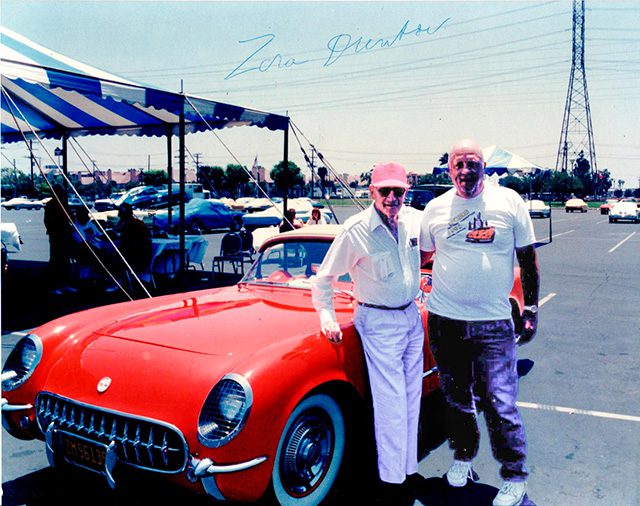 This striking '55 had a meticulous frame-off complete restoration. Corvette Mike has owned this example in the past and supervised its restoration. It is undoubtedly one of the finest examples on or off the market! It also received the prestigious Bloomington Gold Award. A beautiful showpiece that also happens to be an outstanding driver! The '55 is second only to the '53 in rarity. Don't miss your opportunity to be this one's next caretaker!
Click here to see more info and bid on it.
---
wanted and will pay a pirate's ransom
for the right car
Must be a 1963 Red Split Window Coupe
340 HP or better with or without Awards

Got a really, really nice 1963 SWC in Red?
We are looking for one and will pay top dollar in cash.
714-630-0700
CorvetteMike@CorvetteMike.Com
---
WE'RE BUYING 2023 Z06 Orders
And Other DREAM CARS!
Friends, as you all know, we don't fuss with auctions or shuffle cars from other dealers. Our cars come from you.
So, if you are thinning out your collection let us know!
Click here to email us about your C8 Z06 order or other cars.
---

---
Chevrolet Offers First 2023 C8 Z06/Z07 in Minted Green with matching NFT Artwork and You 'Own the Color'

Photo Credit: Chevrolet
I don't profess to be a knowledgeable insider when it comes to NFTs, or Non-fungible Tokens that have taken off in recent years. We look at these digital assets much like a collector of baseball cards except that the digital NFTs are unique in the sense that the blockchain behind them carries the unique digital identity of the owner. Artists like creating NFTs as it allows them to be paid or receive royalties on subsequent sales of the same artwork. Finally, another piece is that NFTs can be paired with a real-life asset and that's what brings us here today.
Chevrolet has announced it will be joining the NFT craze by offering a one-of-one 2023 Corvette Z06 NFT artwork created by the artist xsullo. With the auction, Chevrolet is offering the ability to bid on the NFT with the winner also taking home a 2023 Corvette Z06/Z07 that's color-matched to the same Minted Green as in the NFT artwork.
 
Click here to read more.
 
Subscribe to our Thundering Thursday newsletter to
receive updates on new arrivals and featured cars!


Dream Giveaway 1971 Corvette LS6
Entry Ends June 28th!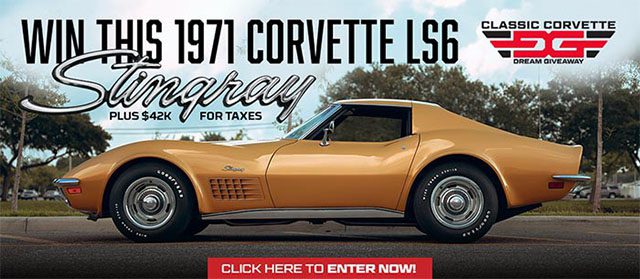 The Classic Corvette Dream Giveaway is offering the opportunity to win a 1971 Corvette with the LS6 454/425-hp V8 engine. Fifty years have passed since Zora and Chevy engineers were able to offer the LS6. Only 188 examples were produced making it one of the rarest Corvettes ever. The War Bonnet Yellow '71 Coupe is well optioned with the M21 four-speed manual transmission, power steering and brakes, power windows, tilt-tele steering, and more!  Matching numbers and fully restored, it has been judged Top Flight by the NCRS. Thundering Thursday subscribers receive DOUBLE ENTRIES with a minimum donation of $25. The deadline to enter is June 28th and the winner will be announced in mid-July!  Get your tickets today
Enter now as Thundering Thursday subscribers receive DOUBLE ENTRIES with a minimum donation of $25. The deadline to enter is June 28th and the winner will be announced in mid-July.
Get your tickets today by Clicking Here!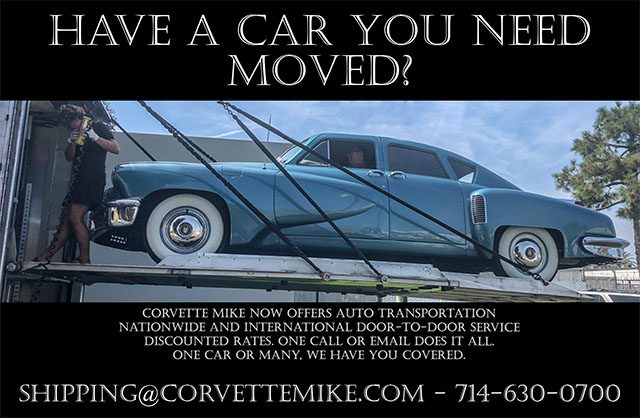 ---
Want to share your story
in our Corvette Owners' Corner
And get a chance to win $50 Or a
limited-edition Corvette Mike Keychain?
Send a short story and picture of your car to Troy@CorvetteMike.Com.
Owners' Corner April $50 drawing
Winner Steve S.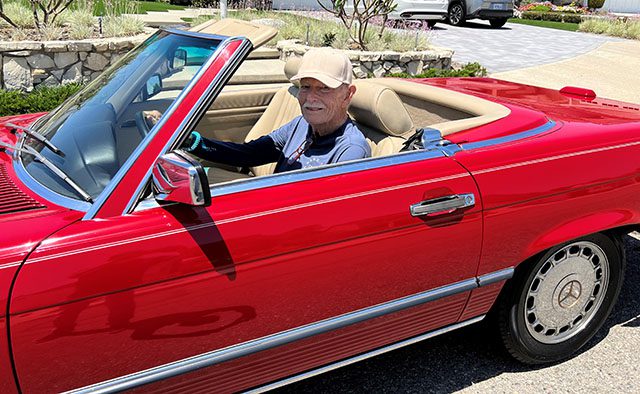 Bob J.'s 1988 1-Owner Mercedes-Benz 560SL
My name is Bob and I'm 90 plus years young. Here is my '88 560SL that I bought 34 years ago and I am the only owner of this car. It only has a bit over 47k miles on the old odometer as for the most part, this car has been my date night and weekend driver.
I've always been a Corvette fan and my intention was to put a brand new '88 Corvette Convertible in my garage. The problem was, that getting in and out of it was a bit difficult for me and my wife. So, after looking at a few other sports cars, including a Ferrari 328, I wandered into a local Mercedes Benz dealer and fell in love with the Signal Red SL they had on the lot, and my wife loved it also, so I bought it.
After over three decades of driving enjoyment, I've reluctantly decided to part with her. I hope its next caretaker continues the tradition of care this beautiful Benz deserves!
Bob J.
We buy used cars!
2021 Corvettes wanted!
Top money paid for the right cars.
Submit Your Car today!
Cream puff inventory needed!
Lemons need not apply.
---
Just in
1963 327/360hp Fuelie, 4-speed
CCAS Certified
award-winning frame-off restoration

Daytona Blue w/Dk. Blue Interior
This fuel injected split window has been in our wheelhouse since the mid-80s. Mike Vietro personally flew to Bloomington Indiana and bought this car in 1985 from its 2nd owner.
It was previously owned by two prominent collectors and has recently returned to our stable! Fully restored and well sorted-out. This split window is one of the very few that are certified by CCAS with its original factory stamped injected motor. Its Daytona Blue body with its matching Dark Blue interior is striking to say the least. The paint is nearly flawless, with great application and the proper amount of metallic to stand up to the best of them!
Knock-off wheels pictured above will be replaced with factory wheels and hubcaps upon sale. 
Call for Special Summer Pricing.
---
2017 Porsche Carrera S Convertible
Beautiful, low miles example


Graphite Blue Metallic, Agate Gray Interior, 3.0L/420hp Twin Turbo
This Carrera S is absolutely stunning in Graphite Blue Metallic w/Agate Gray interior.  Extremely well cared for with extensive service history.
It's optioned with:
Full Leather/18-Way Seats.
Sport Chrono.
Bose Audio.
Heated/Cooled Seats.
Carbon Fiber.
Carrera Classic Wheels w/Red Brake Calipers.
---
2008 Bentley GTC Convertible
21k Miles, One So. Cal. Owner, Immaculate Condition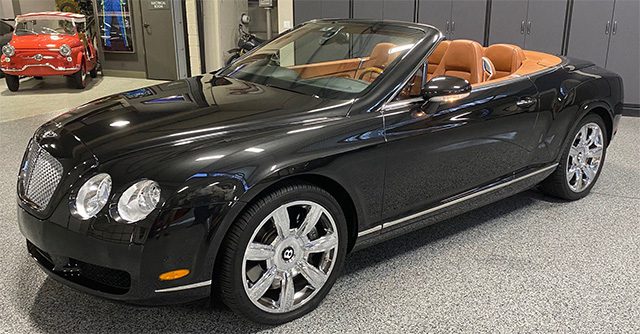 Gray w/Tan interior, 6.0L/552hp W12, 6-Speed Automatic
This one owner GTC is in immaculate condition throughout. A very good client of ours purchased the car for his wife. It's always been serviced at O'Gara Coach Beverly Hills.
Would you like to see your prime collector car example featured Here for sale?
Click Here to send an email.
We buy and consign.
---
Auctions




1955 Chevrolet Corvette 265
1967 Corvette Convertible L79 327/350 4-Speed
More Coming Soon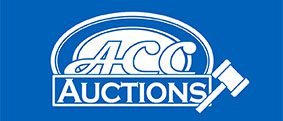 More Coming Soon

Comic of the Week
some random thoughts
All you need is love. But a little chocolate now and then doesn't hurt.
Friends are people who know you really well and like you anyway.
How come you never see a headline like 'Psychic Wins Lottery'?