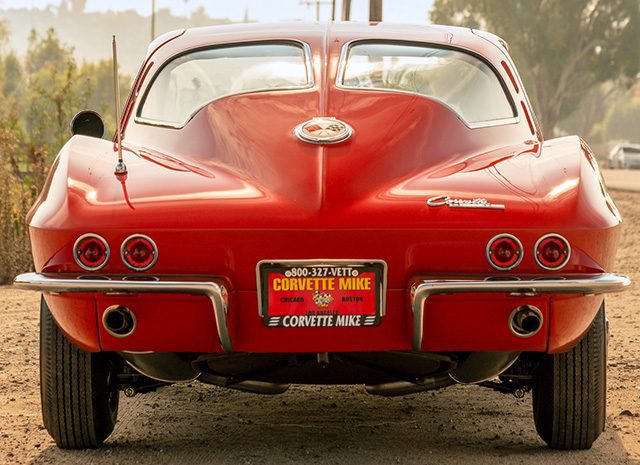 2024 C8 Rumored to have Interior Changes
June 23, 2022
wanted and will pay a pirate's ransom
for the right car
Must be a 1963 Red Split Window Coupe
340 HP or better with or without Awards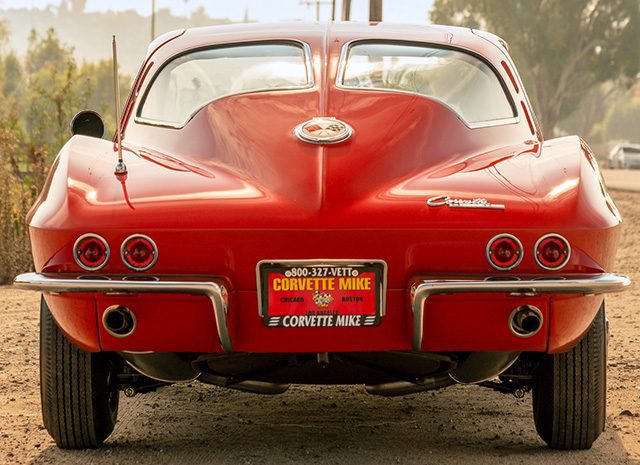 Got a really, really nice 1963 SWC in Red?
We are looking for one and will pay top dollar in cash.
714-630-0700
CorvetteMike@CorvetteMike.Com
---
WE'RE BUYING 2023 Z06 Orders
And Other DREAM CARS!
Friends, as you all know, we don't fuss with auctions or shuffle cars from other dealers. Our cars come from you.
So, if you are thinning out your collection let us know!
Click here to email us about your C8 Z06 order or other cars.
---
2024 C8 Rumored to get Interior Changes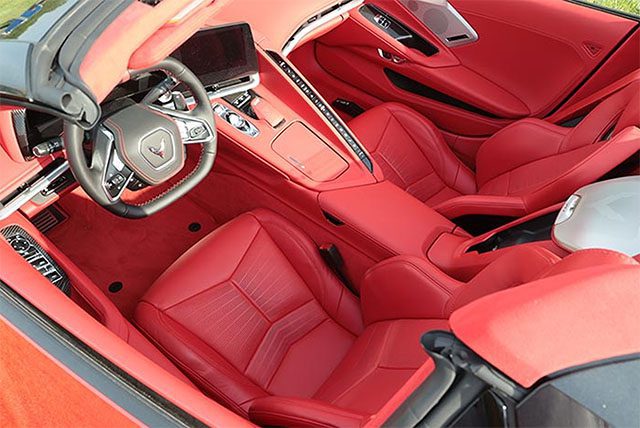 Photo Credit: Keith Cornett
The C8 has been well received with just only a few interior design complaints. It is rumored that in its 4th year of production, Chevy will try to fix some of these.
One of the most common complaints is the location of the charging slot on the waterfall between the seats. Not only is it hard to put your phone in it when sitting in the car, but the old rule of "out of sight, out of mind" is forcing people to come back to the car and retrieve their forgotten phone. Chevrolet has pushed out an over-the-air software update for these people that sends out a notification to remind people not to leave their phones behind.
Then there is the controversial Great Wall of Buttons on the console. This is one of those love/hate design issues, but GM Authority is nevertheless citing sources that claim relief is on the way for these naysayers, with a redesigned interior possibly debuting with the '24 Stingray.
---
The Detroit Auto Dealers Association Education Foundation is offering the opportunity to win a 70th Anniversary 2023 Corvette Z06 Convertible featuring the Z07 Performance Package.  The 2023 Z06 is the hot new Corvette with a 5.5-liter DOHC naturally-aspirated V8 engine capable to revving to 8,600 RPM while the super sticky Michelin R-spec tires can help propel you from 0-60 mph in just 2.6 seconds.  The winner of the Z06 Convertible will be announced on September 25th and there is a $75,000 cash option available.
Bonus tickets are available to Thundering Thursday readers so
get your tickets today by Clicking Here!
---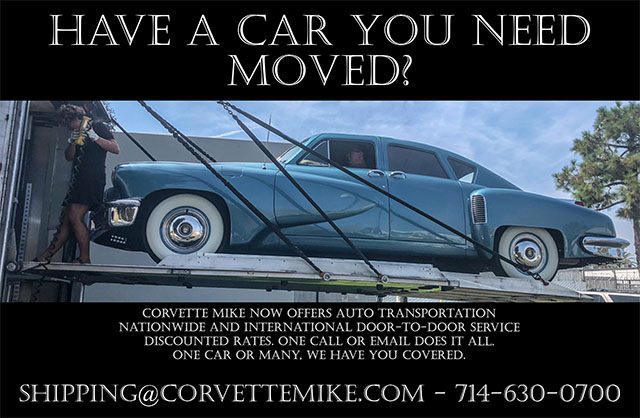 ---
This Weeks Owners' Corner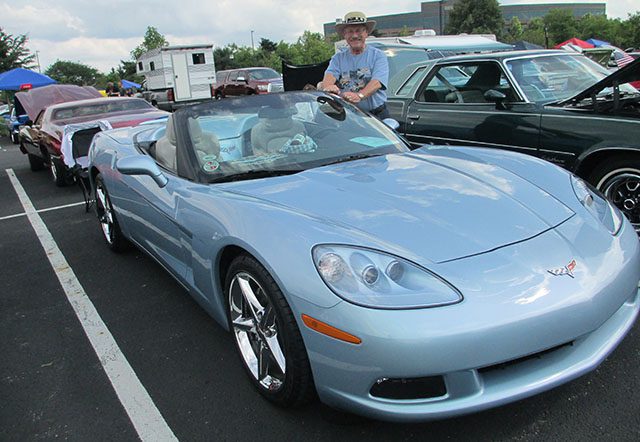 Mike C and "Miss Carlisle Blue"
In August 2011, the Corvette team brought the special Carlisle Blue Corvettes to Corvettes at Carlisle. As soon as we saw the color, my wife said "we have to get one."  The adventure began: from late August to December, I contacted dealerships from big to small asking to order a 2012 base Carlisle Blue roadster. For four months, I received various responses from "never heard of the color" to "we don't special order" to "we never order a six-speed, no one wants it."  So I gave up.  In December of 2011 I got a call from the owner of a very small dealership only 20 miles from my town. "I hear you want a Corvette." I'm afraid I wasn't very nice to him, given the runaround I had received. He said "Listen, come down, I'll order the car exactly the way you want it, no deposit. If it comes in, it comes in." It did, on Leap Day February 29, 2012. From that day forward, I enjoyed the best Corvette of the 9 I have owned. The most common comment at car shows was "what's that color. I've never seen it.  It's gorgeous." My story has both a sad and maybe happy ending. Recently, I sold "Miss Carlisle Blue" in an attempt to get a C8. Deja vu–all over again. At this moment, I am in negotiations with my purchaser to buy the car back. Soon, I hope, Miss Carlisle Blue will be back in her garage.
Mike C.
---
Just in
Caffeine Metallic w/Natural interior, 6.2L/495hp,
8-speed paddle-shift automatic
We think Chevrolet outdid themselves with this color combination.  And the photos don't do it justice!!
This one just came off the truck and is available for immediate delivery!
Options include:
3LT Equipment Group.
Z51 Performance Pkg.
Front lift adjustable height w/memory.
Z51 Performance suspension.
Performance traction management.
19″ front, 20″ rear Trident spoke machined face Spectra Gray wheels.
Carbon Flash painted nacelles and Convertible top.
Yellow painted brake calipers.
Sueded microfiber-wrapped steering wheel.
Battery protection Package. 
---
2004 Jaguar XJR
Pristine condition throughout with only 57k Miles!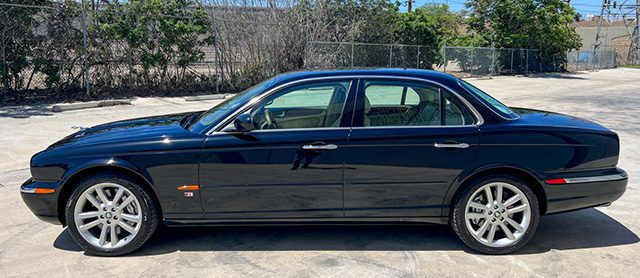 Black w/Beige Interior, 4.2L/390hp Supercharged V8, 6-Speed Auto.
This absolutely beautiful example has been driven only 57k miles since new and has been very well cared for, as evidenced by a clean Carfax that shows regular service history over its lifetime.  It's cosmetically stunning and mechanically sound!
---
Auctions

More Coming Soon

More Coming Soon
---
Comic of the Week