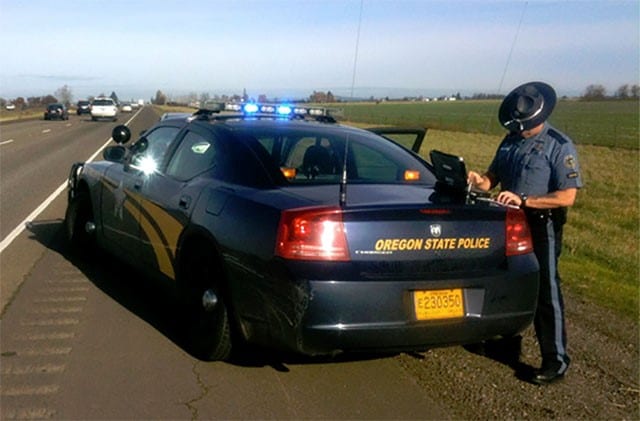 Bad States for Speed
October 11, 2018
Most states are getting stricter and stricter on speeders, but a few states are standouts when it comes to fines and even jail.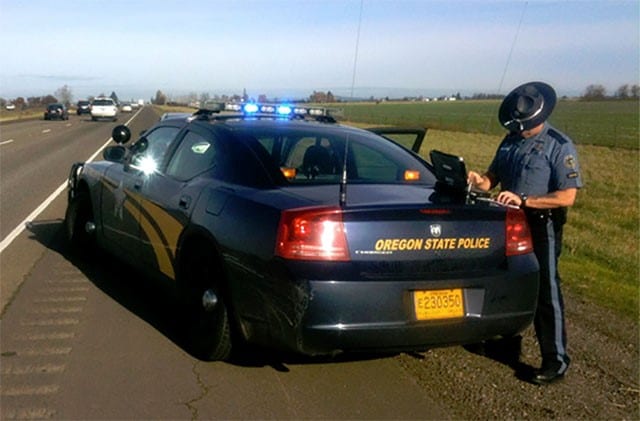 There are good reasons for states to be serious about speeding, as according to WalletHub, in 2016, speed was a factor in 27 percent of deaths resulting from vehicle crashes. It is also estimated that speed-related crashes cost drivers up to about $40.4 billion annually. This statistic is a bit overstated though, as almost every accident is caused by a car moving too fast for the conditions (i.e. 20mph in a blizzard or dense fog).
In some cases, states, counties and also use tickets as a cash cow, bringing in a lot of revenue in the form of fines and fees; sometimes jokingly called a speeding tax.
Here are some of the states that stand out when it comes to the law and fines:
Oregon – This state has the highest maximum fine for first and second time offenders and reckless driving is considered when "a person is aware of and consciously disregards a substantial and unjustifiable risk that the result will occur or that the circumstance exists." Get convicted for this and you could face maximum penalties of $6,250, a year in jail, and five years of probation!
Virginia – You can get charged with reckless driving for simply exceeding 80mph, or for exceeding the posted speed limit by 20 mph, anywhere in the state. It will cost you up to $2,500, plus up to a year in jail, and you could also lose your license for up to six months.
New Jersey – Speed more than 10mph over the posted limit and you could be charged with "racing on public highways." Even if there are no other cars around you. Fines based on how fast you were going, and you could lose your license for up to 30 days.
Georgia – You get a special ticket for doing 75 mph or more on a two-lane road or at 85 mph and above on any road or highway. This ticket is called a Super Speeder ticket which carries and extra $200 on top of the normal fine.
Delaware – Number 8 when it comes to enforcing speed limits, defines reckless driving as "any person driving any vehicle with willful or wanton disregard for the safety of persons or property." This carries a fine between $100 to $300 for the first offence and 10 to 30 days in jail, or both. Get caught a second time within 3 years and fines increases to between $300 to $1,000, and 30 to 60 days in jail.
Don't forget that Bloomington Gold Charlotte will be at the Hendrick Motorsport Complex in Charlotte, NC This Weekend.
For Our Loyal Customers
Consignments Net YOU More!!
You get the $$$ and we do all the work for you!!!
Garage too full?
Have one or more cars to sell?
Same day cash! Running or not!!!
For approved collections, Mike will visit personally.
Click Here to submit your car!
Discounted Parts Table Items
Pictures Available Upon Request.
1956 – 1960 Corvette Hardtop – Charcoal/Red. Price:

$5,995

  $4,888
1967 Corvette Red Line Tires. 7.75 x 15 Firestone Deluxe Champion Red Line Tires. Complete set of 4. For judging purposes only. Price:

$995

  $685
1991 ZR-1 Owner's Kit – Complete and like new. Price:

$650

$375. Two sets available at this price.
1957 Corvette Fuel Injection Unit – taken off of a '57 Corvette engine, completely rebuilt and is ready to use. Part #7014520. Price $5,500 OBO (make us an offer).
1968-1969 L88 Holley 4bbl carburetor – Completely rebuilt (by Jerry Luck) and ready to install. 3925519 R4054A 861. Price:

$4,500

$3,500.
Coming Soon!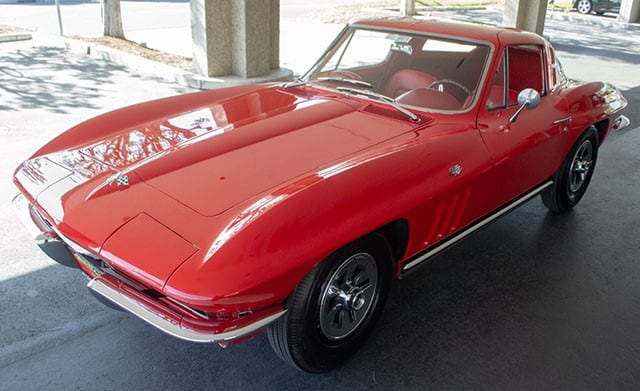 1965 Red/Red, Restored, #'s Matching, L76 327/365hp!
Featured Corvette of the Week
Amazing loaded 1967 400hp 427 w/factory a/c
Ermine White with White interior.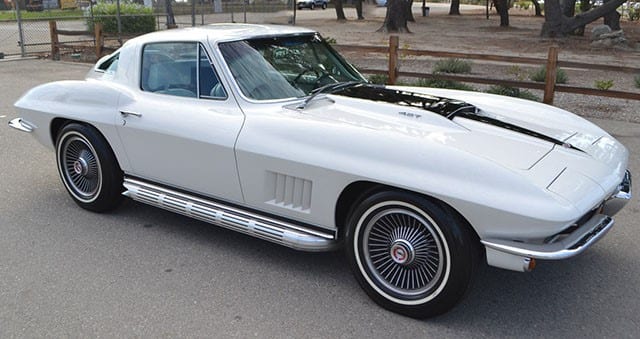 Although a/c was becoming more commonplace during the sixties, it was mostly an item that was typically found on luxury cars like Cadillac and Buick. To see it on a Corvette was an unusual sight indeed, especially on a big block Corvette!

Although it's unknown how just many L68 a/c cars were built, if you figure that only 3,788 Corvettes were built with a/c in 1967 and only 2,101 total L68's were produced, it would make sense that only a handful were equipped with that option making it one of the rarest Corvettes ever produced!
The factory air conditioning is just one of many items that make this 1967 Corvette unique. The multitude of options combined with the very rare color combination is something you just don't see. Optioned with Air conditioning, M21 close ratio 4-spd transmission, Posi-Traction rear end w/3.08 gear ratio, Tinted glass, Power windows, Power brakes, Headrest seats, Telescoping steering column, 15″ Bolt-on wheels, Whitewall bias ply tires, Speed warning indicator, Power steering, AM/FM radio

Documented with the Tank Sticker, frame off restored by Nabers Bros. and features its original, certified by C.C.A.S., L68 427/400hp engine.

Stock #: 5990 – Price: $265,000
Comic of the Week