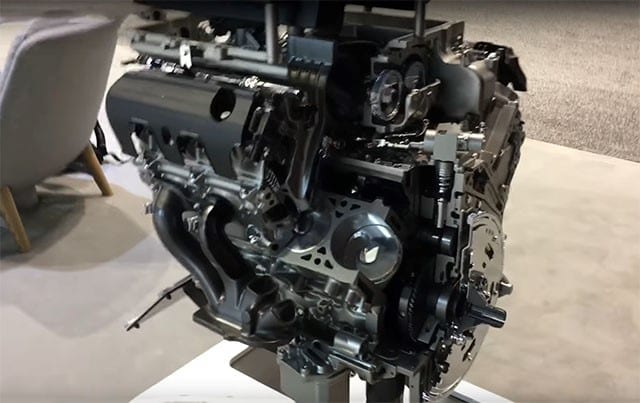 Drop 755 HP Into Your Car
October 18, 2018
Are you ready for an engine swap? Well GM is going to offer the Corvette ZR1's LT5 Monstrous 755-HP V8 as a crate engine. Yep, you read that right, Chevy will sell you a brand new LT5 small block 755-hp, 6.2-liter V8 engine, the same one that comes in the new 2019 Corvette ZR1.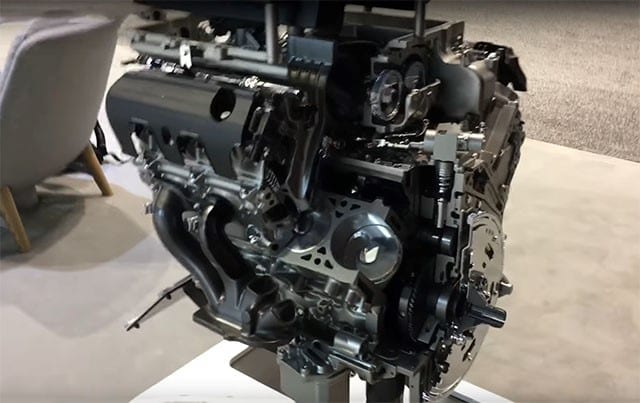 Unfortunately, Chevy hasn't released much information on the LT5 crate engine yet, like availability and pricing. We can only guess it will not be too much more than the Camaro ZL1's LT4 (now available in E-ROD form) price of a little over $13,000.
Other unknown items are if it'll be sold in one of Chevy's Connect & Cruise packages, which pairs the engine with a suitable transmission, or in E-ROD form, which makes it emissions-legal in California.
All these questions will be answered soon, as GM is set to show off this engine at the SEMA show in two weeks (Oct 30 – Nov 2, 2018). One of GM's displays will be a custom-built, LT5-powered 1973 Chevelle Laguna. The Chevelle features a hood cut out to accommodate the LT5's big supercharger and other styling details inspired by NASCAR cup cars of the period.
What would you drop this LT5 in?
Save the dates:
Corvette Mike's annual Car show Food and Toy Drives are coming:
Food Drive: Saturday November 17th
Toy Drive: Saturday December 15th
For Our Loyal Customers
Consignments Net YOU More!!
You get the $$$ and we do all the work for you!!!
Garage too full?
Have one or more cars to sell?
Same day cash! Running or not!!!
For approved collections, Mike will visit personally.
Discounted Parts Table Items
Pictures Available Upon Request.
1956 – 1960 Corvette Hardtop – Charcoal/Red. Price:

$5,995

  $4,888
1967 Corvette Red Line Tires. 7.75 x 15 Firestone Deluxe Champion Red Line Tires. Complete set of 4. For judging purposes only. Price:

$995

  $685
1991 ZR-1 Owner's Kit – Complete and like new. Price:

$650

$375. Two sets available at this price.
1957 Corvette Fuel Injection Unit – taken off of a '57 Corvette engine, completely rebuilt and is ready to use. Part #7014520. Price $5,500 OBO (make us an offer).
1968-1969 L88 Holley 4bbl carburetor – Completely rebuilt (by Jerry Luck) and ready to install. 3925519 R4054A 861. Price:

$4,500

$3,500.
Inbound!
2007 Yellow Z06!
Featured Corvette of the Week

This one owner, local So. Cal. Corvette is in pristine condition throughout and has only been driven 6k miles since new! Arctic White with Jet Black interior.

It's optioned with 5-spoke Black aluminum wheels, 8″ HD driver info touchscreen, am/fm stereo CD w/9 speakers, leather power seats, Active Handling Stability Control, dual-zone air conditioning, fog lamps, keyless access/start, power tilt/tele steering wheel, cruise control, rear view camera, Brembo 4-piston disc brakes and carbon fiber hood.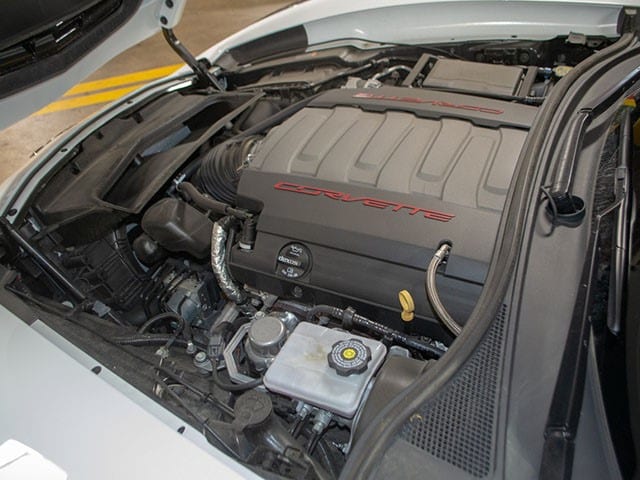 Comes with a clean carfax, 376/455hp engine and 8-speed paddle-shift automatic.

Stock #: 6088 – Price: $52,500
Comic of the Week