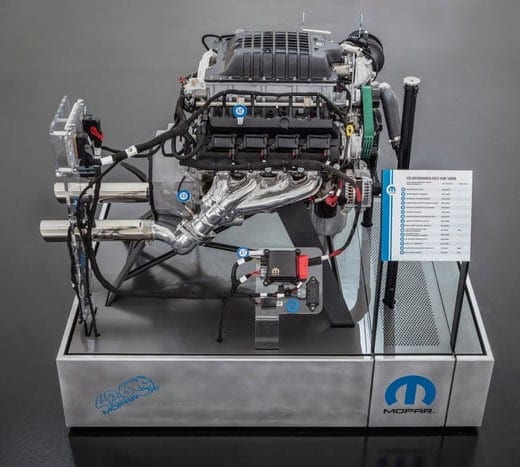 The HP Wars Are On!
November 1, 2018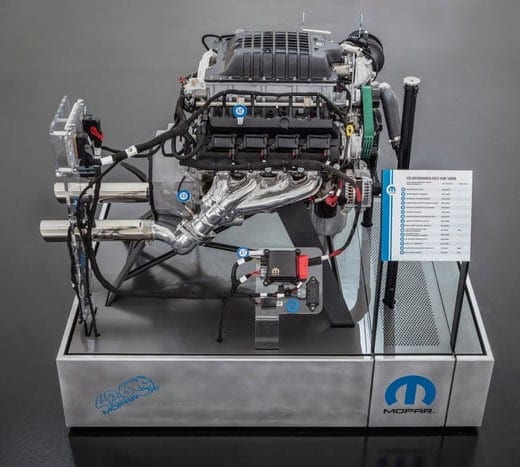 A few weeks back, we told you that GM was going to offer the 2019 ZR1 engine for sale in a crate form. Well SEMA is this week and GM did indeed show off the crate LT5 installed in a 1973 Chevrolet Chevelle Laguna. The price of the LT5 has also been announced, $17,915.00. Not bad for a drop-in and play 755hp!

Not to be outdone, Dodge has announced a crate engine with 1,000-hp. They have named this beast the Hellephant, a 426-cubic-inch (7.0L), 3.0-liter twin-screw supercharged, V8. The name comes from the muscle car days 426 engine Dodge called the Elephant, because of its size and weight, and the current Hellcat engine; hence the Hellephant moniker.

And then Specialty Vehicle Engineering showed off their LT1 based Stage I (835-hp) and Stage II (1,000-hp) offerings. As we brought you a few months ago, both the Stage I and Stage II can be ordered directly from your Chevrolet dealership as options on a new Grand Sport.

Did you ever think that you could walk into and American car dealer and drive out with a 1,000hp under the hood? With American car manufactures turning to hybrid power, this may just be the start of another HP war.
SAVE THE DATES!
Corvette Mike's Annual Car Show Food and Toy Drives are Coming!
Food Drive: Saturday November 17th
Toy Drive: Saturday December 15th
For Our Loyal Customers
Consignments Net YOU More!!
You get the $$$ and we do all the work for you!!!
Garage too full?
Have one or more cars to sell?
Same day cash! Running or not!!!
For approved collections, Mike will visit personally.
Discounted Parts Table Items
Pictures Available Upon Request.
1956 – 1960 Corvette Hardtop – Charcoal/Red. Price:

$5,995

  $4,888
1967 Corvette Red Line Tires. 7.75 x 15 Firestone Deluxe Champion Red Line Tires. Complete set of 4. For judging purposes only. Price:

$995

  $685
1991 ZR-1 Owner's Kit – Complete and like new. Price:

$650

$375. Two sets available at this price.
1957 Corvette Fuel Injection Unit – taken off of a '57 Corvette engine, completely rebuilt and is ready to use. Part #7014520. Price $5,500 OBO (make us an offer).
1968-1969 L88 Holley 4bbl carburetor – Completely rebuilt (by Jerry Luck) and ready to install. 3925519 R4054A 861. Price:

$4,500

$3,500.
Inbound!
1967 Tri-Power Big Block!
Featured Corvette of the Week
This really sharp '74 came to us from a local So. Cal. client who owned the car for 30 years! During that time the exterior was repainted a vibrant Torch Red and the interior was redone in Tan leather. A new tan soft top was also fitted.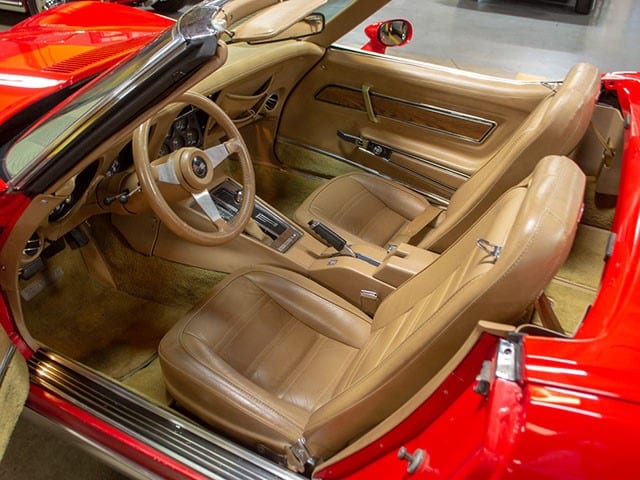 Options include; A-C, P/B, P/S, P/W, Deluxe interior, tilt/tele steering column and chrome spoke wheels.
Rebuilt L48 with matching numbers. Comes with service and restoration receipts, as well as the original am/fm radio.
Stock #: 6093 – Price: $20,500
Cars Listed on eBay at Auction Pricing
1958 Silver Blue Big Brake, Fuelie, 4-Speed
1960 Red Resto-Mod with LS2 and 6-Speed
1963 Sebring Silver/Red 327/300hp, 4-Speed
1967 Marlboro Maroon L71 427/435hp, 4-speed
1967 Rally Red/Red, L97 327/350hp 4-speed
2007 Harley Davidson Softail Signed by "Gronk" of Patriots Fame!!!
2007 Yellow Z06 with only 27k miles
2016 Land Rover LR4 HSE Silver Edition
2017 White C7 Corvette Coupe
Comic of the Week