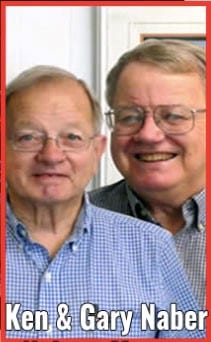 Ken Naber
November 8, 2018
Dear Friends,

It is with a heavy heart that we are letting you know that Ken Naber passed away unexpectedly last week. Ken was a long time Bloomington Gold Judge and part owner of the renowned Naber Brothers Restoration shop of Houston Tx.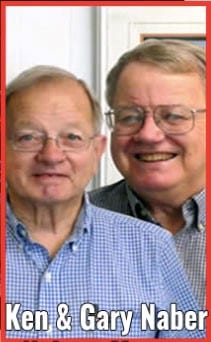 The Naber Brother's started working on Corvettes at the ripe young age of 10 and 18, back in 1957. Ken was the oldest of the two brothers but from the beginning they both took care of other people's Corvettes. In 1963, Ken Naber bought a Gulf service station and simultaneously bought a 1963 Corvette coupe with a damaged left quarter panel, officially starting their Corvette repair business.
The business flourished from a general repair shop to one exclusively for Corvettes, servicing thousands of cars over the years. In 1986, the Naber Brother's decided to change their focus again and focused on doing world-class Corvette restorations. Although not exclusively, that focus became especially associated with 1967's. Some of their highlights include the Delmo Johnson 1963 Z-06 race car, the DeLorenzo 1967 L-88 race car, the yellow 1969 ZL-1, plus dozens of other award winning Corvettes.
Ken is survived by his wife Marian; his children Kimm and Michael, and his younger brother and business partner Gary.
SAVE THE DATES!
Corvette Mike's Annual Car Show Food and Toy Drives are Coming!
Food Drive: Saturday November 17th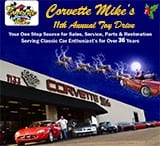 Toy Drive: Saturday December 15th
For Our Loyal Customers
Consignments Net YOU More!!
You get the $$$ and we do all the work for you!!!
Garage too full?
Have one or more cars to sell?
Same day cash! Running or not!!!
For approved collections, Mike will visit personally.
Discounted Parts Table Items
Pictures Available Upon Request.
1956 – 1960 Corvette Hardtop – Charcoal/Red. Price:

$5,995

  $4,888
1967 Corvette Red Line Tires. 7.75 x 15 Firestone Deluxe Champion Red Line Tires. Complete set of 4. For judging purposes only. Price:

$995

  $685
1991 ZR-1 Owner's Kit – Complete and like new. Price:

$650

$375. Two sets available at this price.
1957 Corvette Fuel Injection Unit – taken off of a '57 Corvette engine, completely rebuilt and is ready to use. Part #7014520. Price $5,500 OBO (make us an offer).
1968-1969 L88 Holley 4bbl carburetor – Completely rebuilt (by Jerry Luck) and ready to install. 3925519 R4054A 861. Price:

$4,500

$3,500.
Inbound!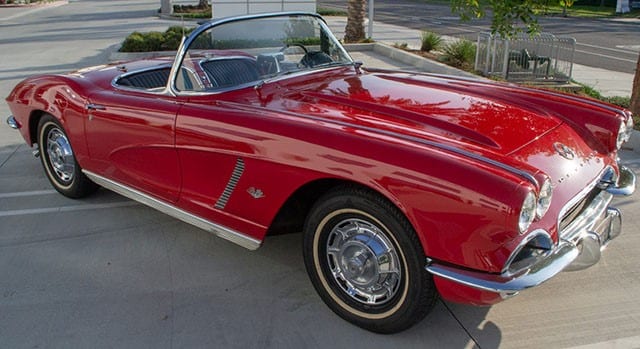 1962 Rebuilt #'s Matching 327/340hp, 4-Speed!
Featured Corvette of the Week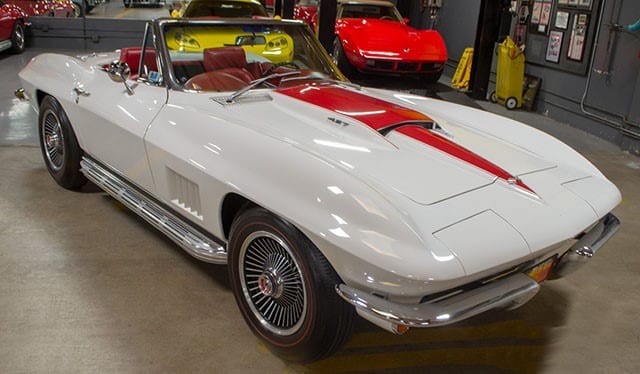 The '67 presented here is truly stunning and exactly what you would have built in 1967 if you could have! From its Ermine White exterior with Red Stinger to its Red interior with leather seats. Not only is the car beautiful, it's also loaded with great options!


Options include air conditioning, AM/FM radio, power brakes, power steering, power windows, telescoping steering column, shoulder harnesses, side exhaust, and (reproduction) bolt-on wheels with Red line tires.


The car has been beautifully frame off restored and is as great a driver as it is a looker! Comes with L68 427/400hp big block engine, M21 close ratio transmission, a file full of restoration receipts and other various paperwork.

Stock #: 6097 – Price: $135,000
Cars Listed on eBay at Auction Pricing
1958 Silver Blue Big Brake, Fuelie, 4-Speed
1960 Red Resto-Mod with LS2 and 6-Speed
1963 Sebring Silver/Red 327/300hp, 4-Speed
1967 Marlboro Maroon L71 427/435hp, 4-speed
1967 Rally Red/Red, L97 327/350hp 4-speed
2007 Harley Davidson Softail Signed by "Gronk" of Patriots Fame!!!
2007 Yellow Z06 with only 27k miles
2016 Land Rover LR4 HSE Silver Edition
2017 White C7 Corvette Coupe
Comic of the Week