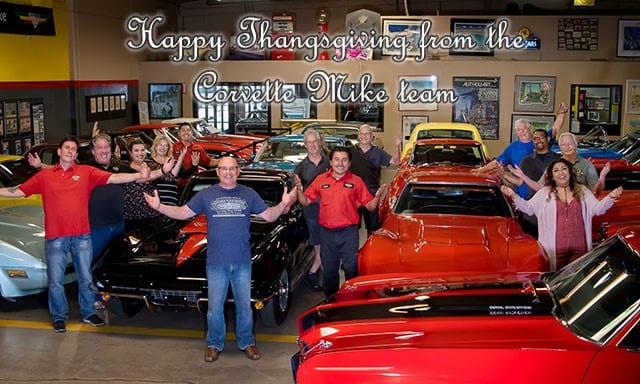 Happy Thanksgiving!
November 22, 2018

The History of the First Thanksgiving
The first Thanksgiving was a harvest celebration held by the pilgrims of Plymouth colony sometime between September and November of 1621. It became a Federal holiday in 1863, when Lincoln issued the proclamation as he thanked the Union troops for their critical victory in Gettysburg.


Many myths surround the first Thanksgiving as very little is actually known about the event as there are only two firsthand accounts of the feast ever written. The first account is William Bradford's journal titled Of Plymouth Plantation and the other is a publication written by Edward Winslow titled Mourt's Relations.
What is known is that the pilgrims held the first Thanksgiving feast to celebrate the successful fall harvest, with the help of the local Wampanoag tribe.
Attendees included only 53 pilgrims and 90 Wampanoag Indians as the rest of the 102 colonists on the Mayflower died from disease and starvation.
Communication was possible between the pilgrims and the Indians, as a young man named Squanto spoke fluent English. Squanto learned English prior to the pilgrim's arrival after he was captured by English explorers and spent time in Europe as a slave.
SAVE THE DATE!
Corvette Mike's Annual Car Show and Toy Drive
Saturday December 15th at Corvette Mike's in Anaheim, CA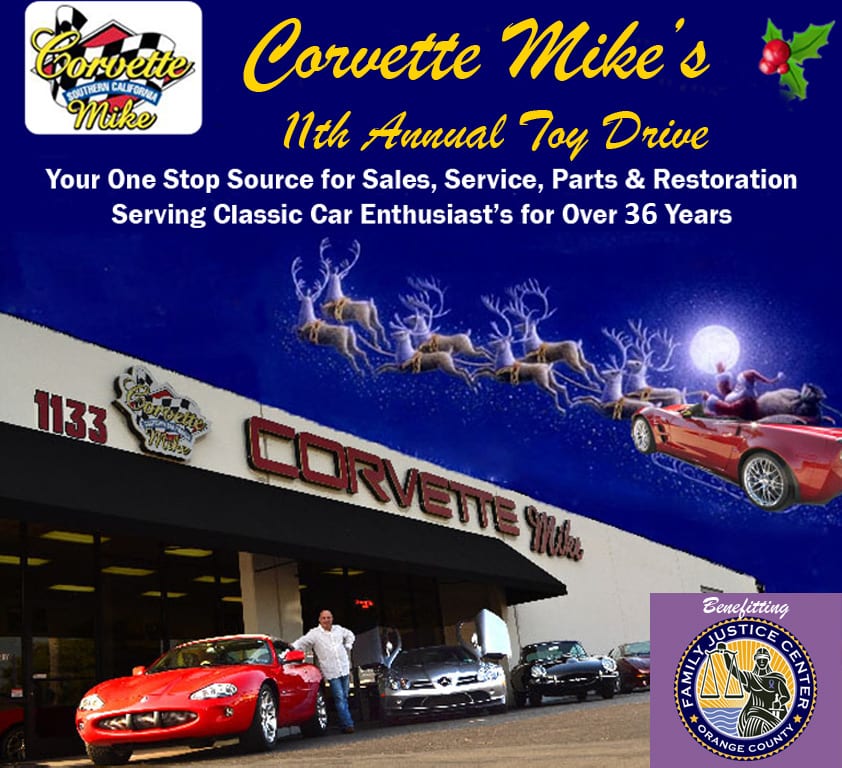 For Our Loyal Customers
Consignments Net YOU More!!
You get the $$$ and we do all the work for you!!!
Garage too full?
Have one or more cars to sell?
Same day cash! Running or not!!!
For approved collections, Mike will visit personally.
Discounted Parts Table Items
Pictures Available Upon Request.
1956 – 1960 Corvette Hardtop – Charcoal/Red. Price:

$5,995

  $4,888
1967 Corvette Red Line Tires. 7.75 x 15 Firestone Deluxe Champion Red Line Tires. Complete set of 4. For judging purposes only. Price:

$995

  $685
1991 ZR-1 Owner's Kit – Complete and like new. Price:

$650

$375. Two sets available at this price.
1957 Corvette Fuel Injection Unit – taken off of a '57 Corvette engine, completely rebuilt and is ready to use. Part #7014520. Price $5,500 OBO (make us an offer).
1968-1969 L88 Holley 4bbl carburetor – Completely rebuilt (by Jerry Luck) and ready to install. 3925519 R4054A 861. Price:

$4,500

$3,500.