THE CORVETTE RACING'S "JAKE" SKULL LOGO STORY
February 13, 2019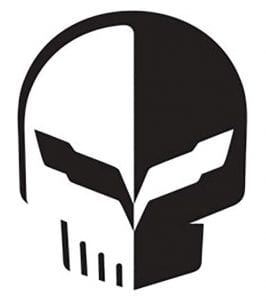 If you follow Corvette Racing, or even the street performance Vettes, then you are familiar with the teams "Jake" skull logo. The logo has adorned the team's race cars since Le Mans in 2005. Since that time, it has migrated to just about anything related to the racing team and performance street versions of the Vette.
So how did "Jake" come into existence? It started in 2004, with one of Corvette Racing's truck drivers, Don Male, asking the team boss, Doug Fehan, about putting a skull sticker on one of the cars. Fehan liked the idea and gave Male the go ahead, and as luck would have it, the car won the race!
As with all superstitions, the team was sure the skull brought them good luck and needed to stay. But there was one big problem, the skull logo was copyrighted. As is the way with Corvette Racing, that was not going to stop them, and they decided to just make their own skull logo!
Now the team had a new logo, but what to name it? That's where legendary Corvette marketing manager Gary Claudio steps in. Claudio allegedly named the skull logo after Jake Blues from the 1980 film The Blues Brothers, fitting seeing as the ruthless Jake character would probably identify with Corvette Racing's 'Take No Prisoners' motto.
Not only was "Jake" helping the Corvette Racing Team win, but it also increased the sales of Corvette Racing memorabilia by over 170%!
Discounted Parts Table Items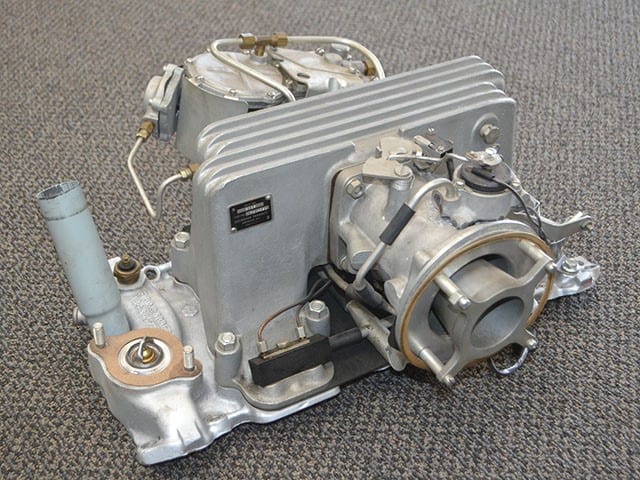 Pictures Available Upon Request.
This F.I. unit was taken off of a '57 Corvette engine.  It has been completely rebuilt and is ready to be installed.  What is needed is the distributor and air cleaner unit (not included).
The numbers are as follows: Serial # 2102. Part #7014520.  Air Meter #7014521A.  Fuel Meter #7014522 which is a mid-1957 fitment for either a 250hp or 283hp engine.
Price: $8,500 $6,950
1956 – 1960 Corvette Hardtop – Charcoal/Red. Price:

$5,995

  $4,888
1991 ZR-1 Owner's Kit – Complete and like new. Price:

$650

$375. Two sets available at this price.
1957 Corvette Fuel Injection Unit – taken off of a '57 Corvette engine, completely rebuilt and is ready to use. Part #7014520. Price $5,500 OBO (make us an offer).
1968-1969 L88 Holley 4bbl carburetor – Completely rebuilt (by Jerry Luck) and ready to install. 3925519 R4054A 861. Price:

$4,500

$3,500.
Inbound NOW!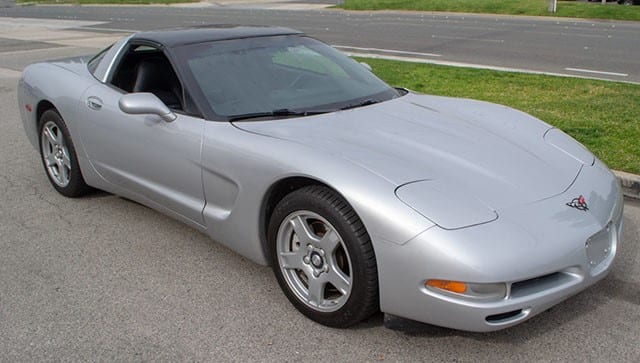 1997 346ci/345hp, 4-speed automatic
This one owner, local CA. Corvette has seen some road use, but it runs and drives great and still looks very nice!  It's optioned with Sport Seats w/memory, Dual-Zone climate control, Blue tinted removable roof panel and fog lamps.  New tires have recently been installed as well as a new serpentine belt.
Priced at: $8,900
Trades accepted. Excellent financing.
Featured Car of the Week
2019 Sebring Orange Corvette ZR1 Coupe
What Mike likes about this car:  "What I like about this car;  what's not to like?  I walked in the showroom for the first time after it showed up and I stood there in awe!!  The Orange is ELECTRIC!!
I thought to myself; Chevy built this car?  Then I remembered my lingering thoughts about the 67 Corvettes. And then trying to imagine what it must have been like to see a 67 435 sitting on the showroom floor in August of 1966. I was 11. So I can't.   Can someone 5-10 years older than me explain this to me. Please!!!!"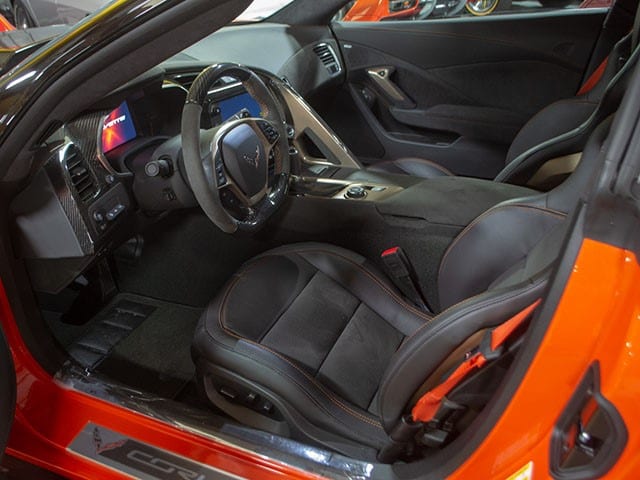 First place winner in 2019 Road & Track Performance Car of the Year contest! This awe-inspiring '19 Sebring Orange ZR1 has just landed in our So. CA. showroom! It's the most heavily optioned C7 we've ever had in stock, including the top of the line 3ZR Premium Equipment Group.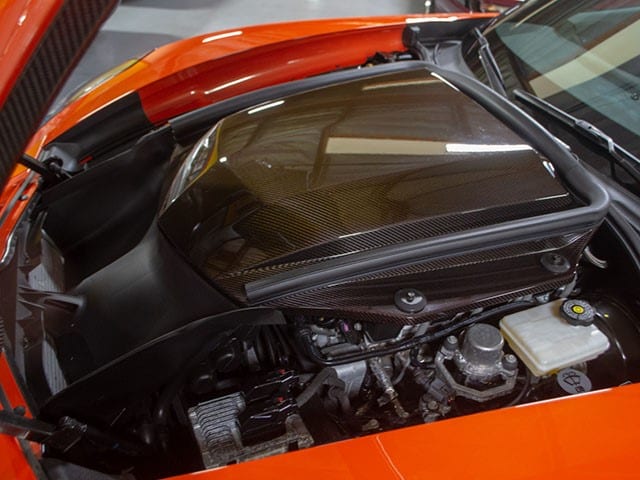 This ZR1 comes in Sebring Orange with Jet Black interior and 8-speed paddle-shift automatic.

This E ticket ride is virtually new with only 820 miles and priced under M.S.R.P.!

       Stock #: 6127 – Discount priced at: $149,000

Cars Listed on eBay at Auction Pricing
1956 Venetian Red/Red with 265/225hp 3-Speed
1960 Red Resto-Mod with LS2 and 6-Speed
1966 Tuxedo Black Conv. Silver interior, L72 427/425hp, 4-Speed
1967 Rally Red/Red, L79 327/350hp 4-speed
2005 LeMans Blue Coupe 1SB Automatic
2007 Velocity Yellow Convertible Automatic
2013 White Porsche Cayenne S, Automatic
2013 Audi Q7 3.0T S line Prestige AWD, Automatic
2017 Corvette Racing Yellow Z51 Coupe With 1,600 Miles
2018 Long Beach Red Callaway Corvette Convertible
2019 Sebring Orange Corvette ZR1 Coupe With 820 Miles