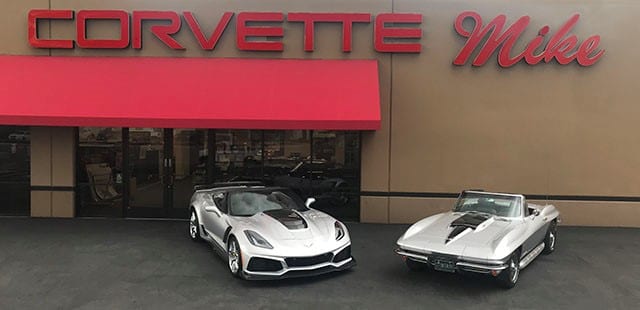 Bad Asses from the Past and Present – Last of the Two High Horsepower Stingrays!
February 21, 2019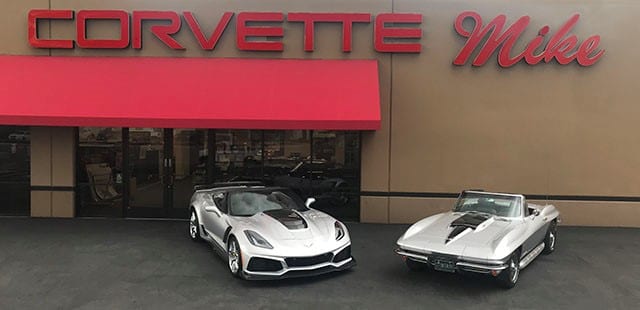 1967 L71 427/435 HP convertible • 2019 LT5 755 HP Convertible
The 1967 Corvette Stingray 427/435 has been the ultimate collector car for most of its 50 year history. To visit a Chevrolet dealer show room in late 1966 and 1967 must've been quite a treat. I always wondered what it must've been like to visit a dealership like Harry Mann  Chevrolet in Los Angeles with a whole line up of 1967 big block Corvettes. I believe today is no different and in the future people will ask the same question looking back on the 2019 ZR1 and the similarities between the two. The 435 hp 1967 was the high watermark of Corvette performance back in the day. It equates to the 755 horse power ZR1 that you're able to buy today, of course if you are lucky enough to be able to get one.  Since the production is very limited and exclusive.
Discounted Parts Table Items
Pictures Available Upon Request.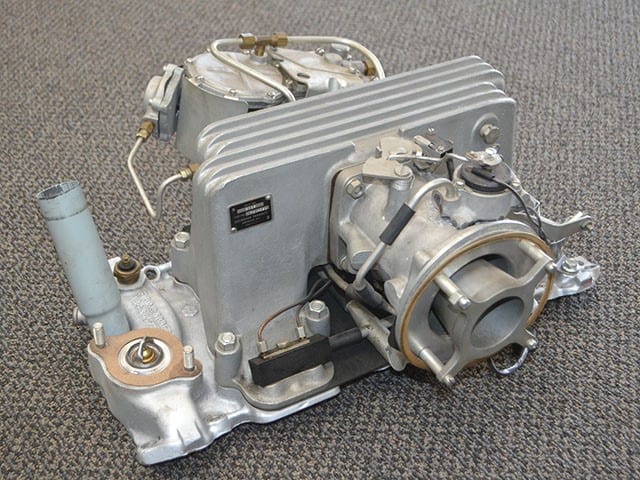 This F.I. unit was taken off of a '57 Corvette engine.  It has been completely rebuilt and is ready to be installed.  What is needed is the distributor and air cleaner unit (not included).
The numbers are as follows: Serial # 2102. Part #7014520.  Air Meter #7014521A.  Fuel Meter #7014522 which is a mid-1957 fitment for either a 250hp or 283hp engine.
Price: $6,950 $5,350
1956 – 1960 Corvette Hardtop – Charcoal/Red. Price:

$5,995

  $4,888
1991 ZR-1 Owner's Kit – Complete and like new. Price:

$650

$375. Two sets available at this price.
1968-1969 L88 Holley 4bbl carburetor – Completely rebuilt (by Jerry Luck) and ready to install. 3925519 R4054A 861. Price:

$4,500

$3,500.
Inbound NOW!

2016 Dodge Challenger Hellcat – Plum Crazy
The color is Plum Crazy, and plumb crazy is as good a way as any to describe the driving experience of the 2016 Dodge Challenger Hellcat. Normally, all you need to recognize Dodge's over-the-top Hellcat editions are the distinct MoPar exhaust note, combined with the little Hellcat logo on each front fender. But Dodge produced a limited run of these Challengers painted in the iconic Plum Crazy, a color that made its debut in 1970.

Priced at: $59,900 – Good until end of day 2/25/19
Trades accepted. Excellent financing.
Featured Car of the Week
2006 Z06 with only 8,200 Miles


What Mike likes about this car:
"Color is everything on cars of all makes. I'm sure you'll agree that certain cars look better in some colors than others. This example is no different and what a statement it makes. Various shades of Orange have been back for awhile and brings back fond memories of Ontario Orange of the early 70's!! Welcome back Pumpkin!!  Now go scare the beegeeous out of us!!"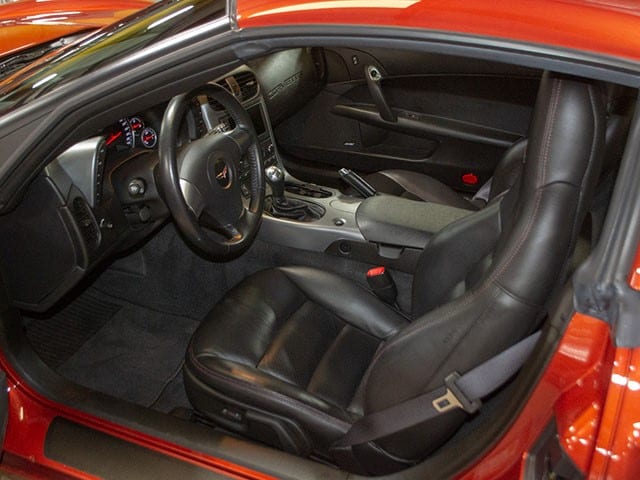 This beautiful example came to us from a local So. CA. collector and we were thrilled to get it! The brilliant Sunset Orange complements the ZO6 perfectly and it also happens to be the rarest color offered in '06 with only 282 units built.

Options include the 2LZ Preferred Equipment Group, which consisted of; seat mounted side impact airbags, power telescoping steering column, auto dimming mirrors, memory pkg., heated seats, cargo net, luggage shade, compass and HomeLink transmitter. Additional options include; AM/FM/CD/DVD/NAV audio system and chrome wheels.
It's just about "in the wrapper" with only 8,200 miles since new!
       Stock #: 6140
Cars Listed on eBay at Auction Pricing
1960 Red Resto-Mod with LS2 and 6-Speed
1966 Tuxedo Black Conv. Silver interior, L72 427/425hp, 4-Speed
1967 Rally Red/Red, L79 327/350hp 4-speed
NO RESERVE: 1997 1-Owner Sebring Silver Corvette Coupe 
2005 LeMans Blue Coupe 1SB Automatic
2007 Velocity Yellow Convertible Automatic
2013 White Porsche Cayenne S, Automatic
NO RESERVE: 2013 Audi Q7 3.0T S line Prestige AWD, Automatic
2017 Corvette Racing Yellow Z51 Coupe With 1,600 Miles
2019 Sebring Orange Corvette ZR1 Coupe With 820 Miles
Comic of the Week