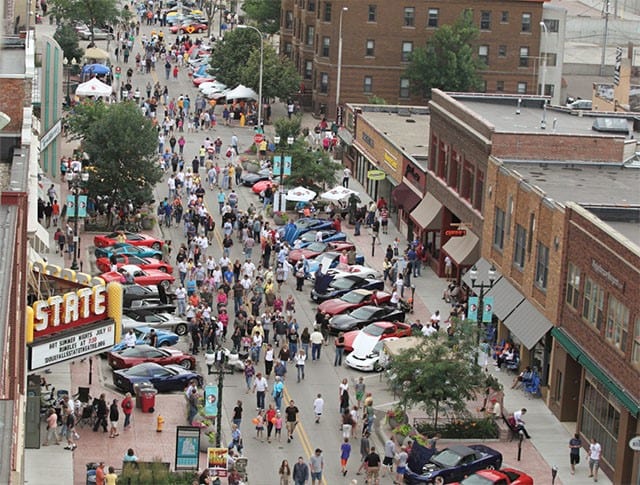 HOT SUMMER NITES SIOUX FALLS IS MOVING
March 1, 2019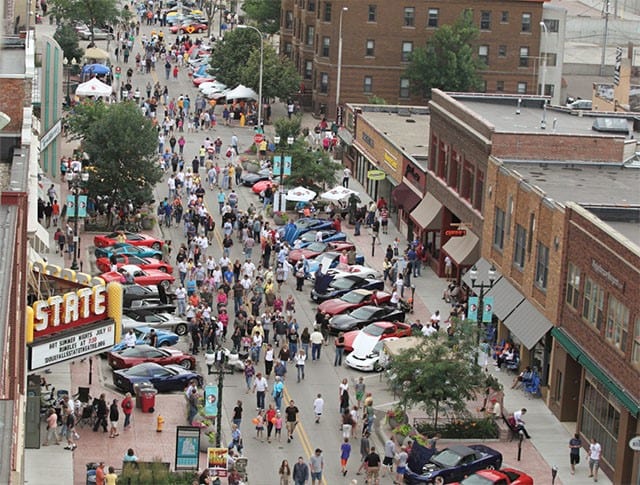 Hot Summer Nites in Sioux Falls has become a victim of its own success. Over its 25-year history, this annual event for Corvettes and their fans, has grown every year to the point where it no longer fits in the downtown area.
According to the Sioux Falls Corvette Club the event will be moved to the W.H. Lyon Fairgrounds starting this year. "The move to the fairgrounds will allow for more family friendly activities and events in preparation for this year and the years leading up to the 50th anniversary of the Black Hills Corvette Classic" the organization said, promising to release additional details as they became available.
Hot Summer Nites is scheduled for July 17, 2019.
Discounted Parts Table Items
Pictures Available Upon Request.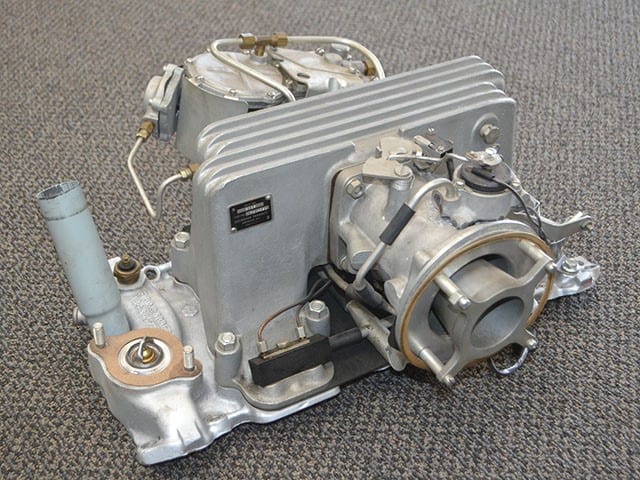 This F.I. unit was taken off of a '57 Corvette engine.  It has been completely rebuilt and is ready to be installed.  What is needed is the distributor and air cleaner unit (not included).
The numbers are as follows: Serial # 2102. Part #7014520.  Air Meter #7014521A.  Fuel Meter #7014522 which is a mid-1957 fitment for either a 250hp or 283hp engine.
Price: $6,950 $5,350
1956 – 1960 Corvette Hardtop – Charcoal/Red. Price:

$5,995

  $4,888
1991 ZR-1 Owner's Kit – Complete and like new. Price:

$650

$375. Two sets available at this price.
1968-1969 L88 Holley 4bbl carburetor – Completely rebuilt (by Jerry Luck) and ready to install. 3925519 R4054A 861. Price:

$4,500

$3,500.
Inbound NOW!

1999 Prowler
1999 Plymouth Prowler, Purple w/Black interior, 3.5L v-6, 4-spd. automatic transmission.  Excellent condition with only 16,500 miles!  A/C, leather seats, power steering, power windows, power door locks, AM/FM/CD changer..
Priced at: $28,555 – Good until end of day 3/4/19
Trades accepted. Excellent financing.
Featured Car of the Week –
2016 Plum Crazy Dodge Challenger Hellcat
2016 Hellcat
What Mike likes about this car:
"These are the cars Genuine GM Guys hated growing up.
Bad to bone Hemi's.  No one likes to get beat street racing; right?
Well sometimes you have to go back to the garage and do some more tweaking to stay abreast.
So that next time you can side step the clutch,  grab 2nd and flick your cigarette out the window.
Just saying!!! Back to this car. It's retrospective and looks wicked pissa in purple!!  That's the Boston talking!! These Mopars are starting to grow on me. Like warts!!
Corvette Mike V8."

This supercharged beast is in showroom-condition throughout, having been driven only 634 miles since new! It's presented in full retro-splendor in what we think is the best color you could get, Plum Crazy!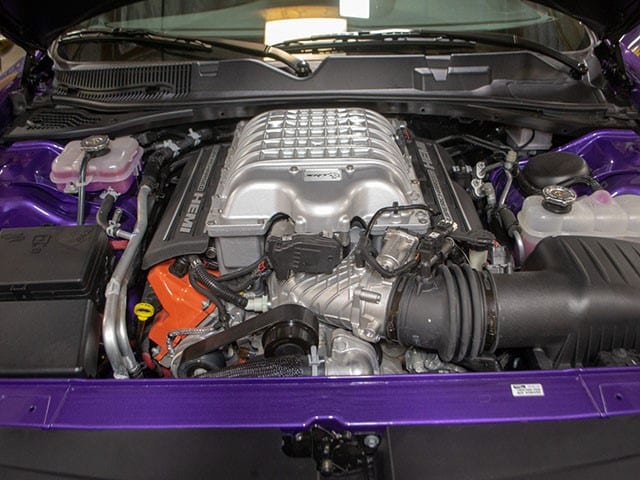 Black interior and 6-speed manual transmission. The phrase "Everything Old Is New Again" was likely never more appropriate than when describing this modern Muscle car!Supercharged 6.2 liter/707hp Hemi V-8 engine, Brembo 4-wheel disc brakes, Red brake calipers, Tuned Bilstein 3-mode competition suspension, Red seatbelts, Satin Black hood, Air-Catcher headlights, Configurable drive mode and Forged Brass Monkey wheels.Comes with all factory manuals, Window Sticker and paperwork.

       Stock #: 6142 – $59,900
Cars Listed on eBay at Auction Pricing
1960 Red Resto-Mod with LS2 and 6-Speed
1966 Tuxedo Black Conv. Silver interior, L72 427/425hp, 4-Speed
1967 Rally Red/Red, L79 327/350hp 4-speed
1970 Marlboro Maroon/Saddle interior, 454/390hp LS5 Coupe
1970 Twilight Blue Oldsmobile 442 W-30 Convertible
NO RESERVE: 1978 82 Mile Pace Car
NO RESERVE:1997 1-Owner Sebring Silver Corvette Coupe 
2005 LeMans Blue Coupe 1SB Automatic
2007 Velocity Yellow Convertible Automatic
2013 White Porsche Cayenne S, Automatic
NO RESERVE: 2013 Audi Q7 3.0T S line Prestige AWD, Automatic
2017 Corvette Racing Yellow Z51 Coupe With 1,600 Miles
2019 Sebring Orange Corvette ZR1 Coupe With 820 Miles
Comic of the Week