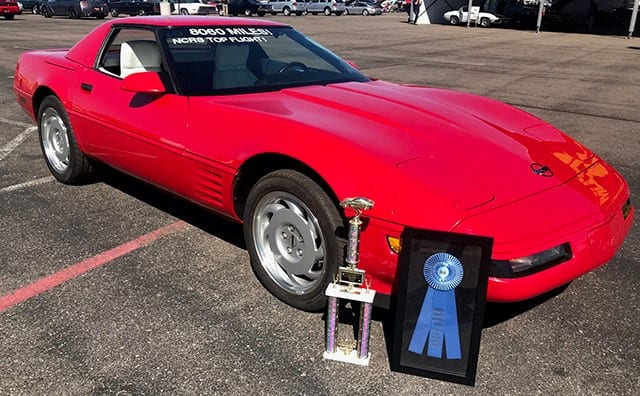 GM RECALLS FOUR OF ITS SPORTIEST CARS
March 21, 2019
If you own a Corvette, Camaro or Cadillac ATS or CTS, you may be one of the 26,772 owners getting a letter from GM letting you know that the power steering may stop working without notice.
At only 26,772 cars, this is a  small recall, but it does effect some of the best performance cars GM has produced. The recall addresses a problem with their power steering system, and disables all power assist steering. If you are driving at speed, you still can drive just fine but it will require more effort than usual to steer. If you are parallel parking, or making a low speed turn, the steering will become very difficult.
Fixing the problem is not difficult, but will require replacing the Bosch supplied power-steering gear assembly, which dealers will begin performing later this month once the necessary components are available!
For Our Loyal Customers
Consignments Net YOU More!!
You get the $$$ and we do all the work for you!!!
Garage too full?
Have one or more cars to sell?
Same day cash! Running or not!!!
For approved collections, Mike will visit personally.
Click Here to submit your car!
Inbound NOW!
1992 Top Flight With docs and 8k MIles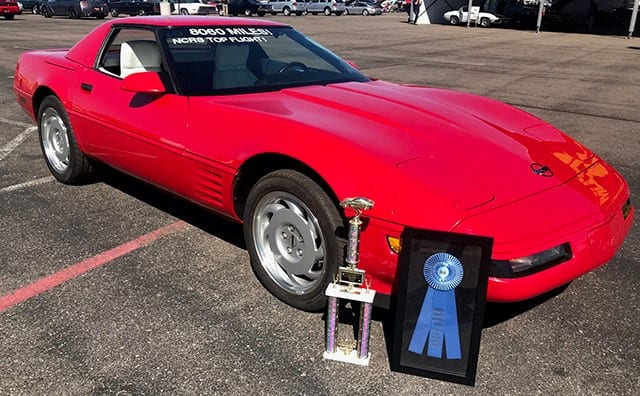 NCRS Top Flight award Preservation Class with a score 99.4
Original window sticker
Original build sheet
Automatic transmission
Owners manuals, instruction tape and key chips
Priced at: $Highest Offer
Trades accepted. Excellent financing.
Featured Car of the Week
1999 Purple Plymouth Prowler
What Mike likes about this car:
"I've been selling these exotic Indy style Prowlers since they first came out in 1997. I recall they also came with the trailer back then in the matching color. I fell in love with them because they were so unusual and retro back to the 1932 era. Purple was the original color and I feel it looks best on this car. This is a fun weekend car that you can feel the wind blowing through your hair unless you're bald like me!"
Prowler Purple with Slate interior and automatic transmission.


This local example is in excellent condition throughout with only 16,750 miles! It's fully equipped and is optioned with chrome wheels.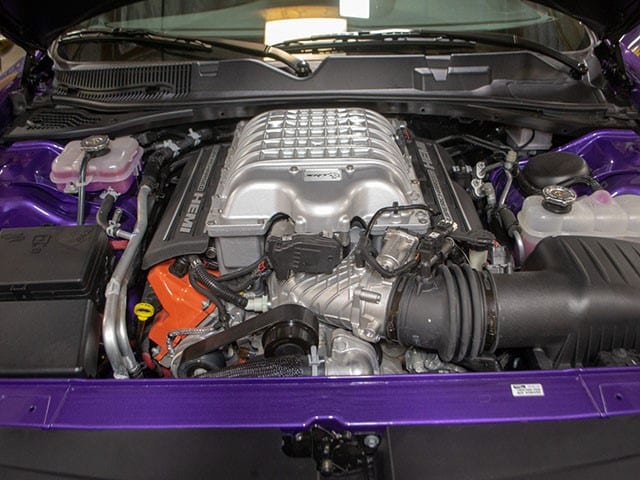 One of the most striking design features of the Prowler are the open, Indy racer-style front wheels. The Prowler featured a powertrain from Chrysler's LH-cars; a 24-valve, 3.5 L SOHC V6 engine producing 253hp at 5850 rpm.
       Stock #: 6127 – Discount priced at: $28,555
Discounted Parts Table Items
Pictures Available Upon Request.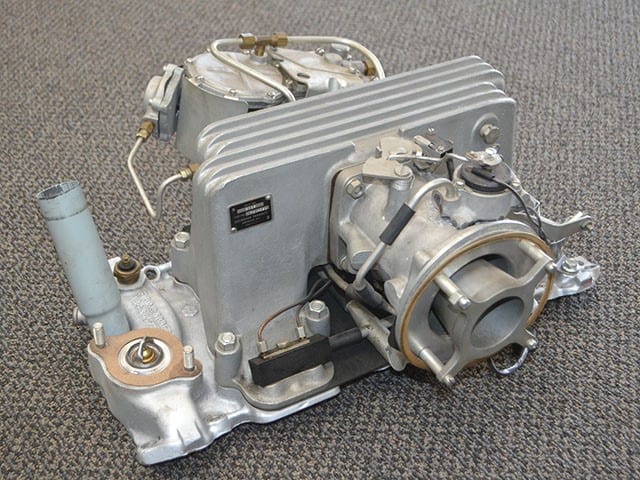 This F.I. unit was taken off of a '57 Corvette engine.  It has been completely rebuilt and is ready to be installed.  What is needed is the distributor and air cleaner unit (not included).
The numbers are as follows: Serial # 2102. Part #7014520.  Air Meter #7014521A.  Fuel Meter #7014522 which is a mid-1957 fitment for either a 250hp or 283hp engine.
Price: $8,500 $5,350
1956 – 1960 Corvette Hardtop – Charcoal/Red. Price:

$5,995

  $4,888
1991 ZR-1 Owner's Kit – Complete and like new. Price:

$650

$375. Two sets available at this price.
1957 Corvette Fuel Injection Unit – taken off of a '57 Corvette engine, completely rebuilt and is ready to use. Part #7014520. Price $5,500 OBO (make us an offer).
1968-1969 L88 Holley 4bbl carburetor – Completely rebuilt (by Jerry Luck) and ready to install. 3925519 R4054A 861. Price:

$4,500

$3,500.
Cars Listed on eBay at Auction Pricing

1960 Red Resto-Mod with LS2 and 6-Speed
1966 Tuxedo Black Conv. Silver interior, L72 427/425hp, 4-Speed
1967 Marina Blue Corvette 300hp Auto
1970 Twilight Blue Oldsmobile 442 W30 Convertible
1993 Ruby Red 40th Anniversary Convertible
2005 LeMans Blue w/Ebony interior, 364/400hp, 4-spd. auto
2013 White Porsche Cayenne S, Automatic, AWD
2013 Audi Q7 3.0T S line Prestige AWD, Automatic
2015 3LT Coupe, Shark Gray and Jet Black Interior
2017 Corvette Racing Yellow Z51 Coupe With 1,600 Miles
2019 Sebring Orange Corvette ZR1 Coupe With 820 Miles
Comic of the Week